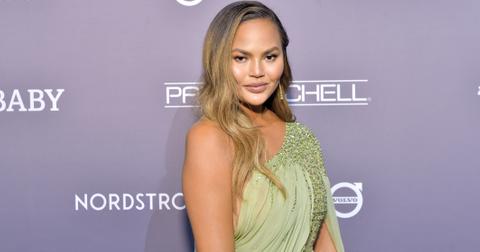 Chrissy Teigen Is a '90 Day Fiancé' Fan and Her Tweets Are Literally What We Are All Saying
By Chrissy Bobic

Dec. 10 2019, Published 11:40 a.m. ET
In most ways, celebrities seem so untouchable, but when it comes to Chrissy Teigen, she gives new meaning to the phrase stars are just like us. Because like so many of us, she too is obsessed with 90 Day Fiancé on TLC. If you didn't love her already, that might just do it for you. And Chrissy Teigen's 90 Day Fiancé tweets show just how far gone she is in the rabbit hole that is the reality show.
Article continues below advertisement
Chrissy has a way of tweeting what almost every other 90 Day Fiancé fan is already thinking each week. And when you have a celebrity who loves a sometimes messy reality show, it almost justifies watching it for two hours every Sunday. So if you aren't up to date on Chrissy's tweets about 90 Day Fiancé, you might want to get familiar.
What's a good season of 90 day fiancé for a beginner who has no idea what this show is? I'm guessing 1? We're gonna binge.

— christine teigen (@chrissyteigen) August 26, 2019
Article continues below advertisement