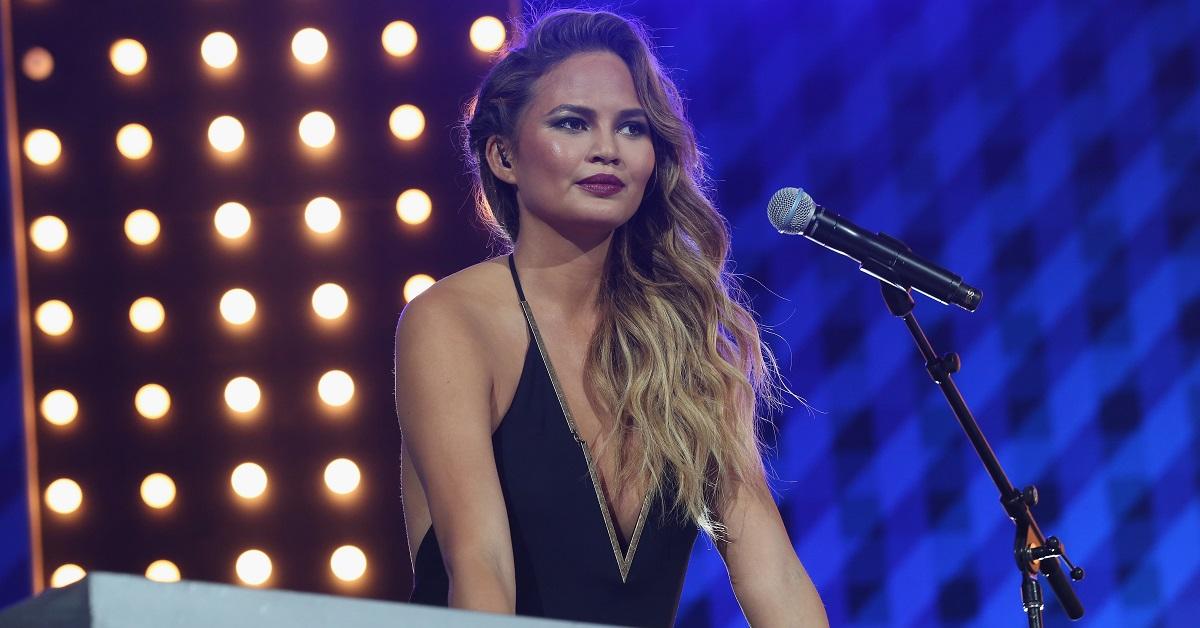 Chrissy Teigen Says She's "Four Weeks Sober" After Past Struggles With Alcohol
Modern celebrities have often been very willing to share the details of their personal lives. It's one of the defining traits of fame today, and almost no one is better at it than Chrissy Teigen. Most recently, the model announced that she is "four weeks sober" after posting a cheery, upbeat video to her Instagram page.
Article continues below advertisement
Chrissy Teigen announced that she's "four weeks sober" in an Instagram video.
In the video, Chrissy is seen looking happy and chipper as she dances to the song "Good Morning" from Singin' in the Rain. Under the video, one fan commented saying that they "need whatever drugs" Chrissy is on. In response to the comment, Chrissy said that she is "four weeks sober," along with heart and prayer emojis that suggest how grateful she is to be drug and alcohol-free.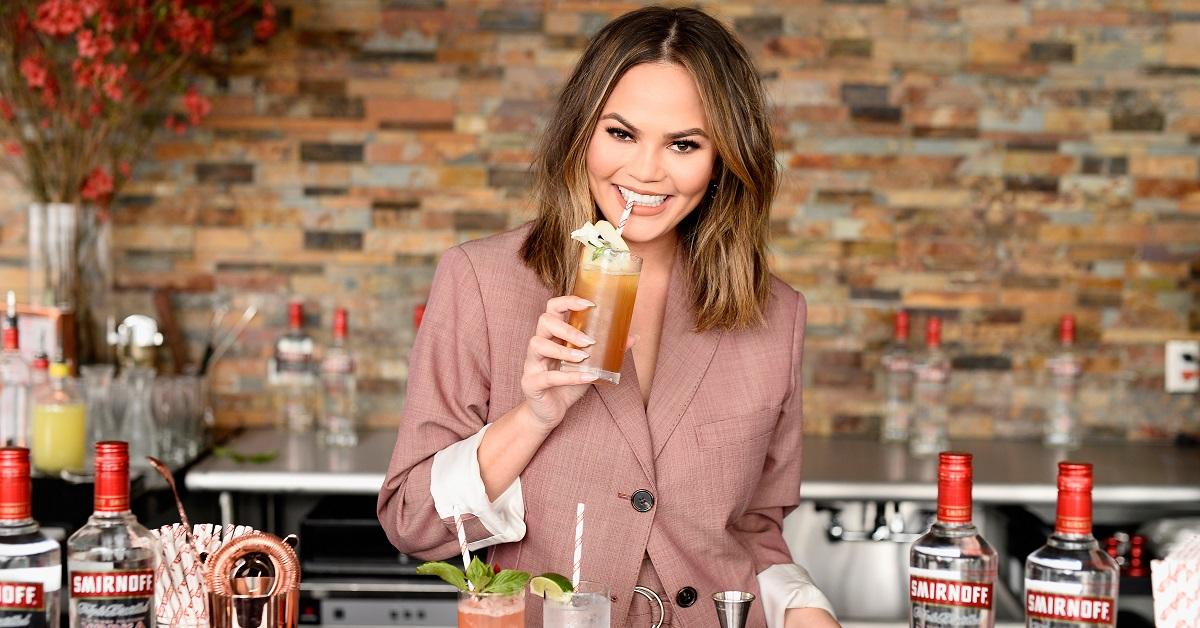 Article continues below advertisement
In response to her comment, Chrissy received a slew of well wishes and congratulations from fans. "This is wonderful," one fan wrote in response to the news, while another added that they were "proud" of Chrissy.
In the past, Chrissy has been honest about her struggles with alcohol, and how drinking became a part of her life as a model.
Chrissy Teigen has struggled with alcohol in the past.
In a 2017 interview with Cosmopolitan, Chrissy acknowledged that there were periods in her career when alcohol was an issue. "I was, point blank, just drinking too much," she said at the time. During the interview, she said that she was currently on a break from alcohol, much like the one she appears to be on now.
Article continues below advertisement
"I got used to being in hair and makeup and having a glass of wine," Chrissy explained. "Then that glass of wine would carry over into me having one before the awards show. And then a bunch at the awards show. And then I felt bad for making kind of an ass of myself to people that I really respected. And that feeling, there's just nothing like that. You feel horrible. It's not a good look for me, for John, for anybody."
Article continues below advertisement
Chrissy Teigen has a history of alcohol abuse in her family.
As the interview continued, Chrissy explained that alcohol abuse is something others in her family have struggled with. As she explained, she is a person who "can't just have one drink."
"Nobody really brought it up to me," Chrissy explained of her drinking. "They just assumed that it was okay because I always felt okay the next morning. I knew in my heart it wasn't right."
"It makes you very short with people," the model continued. "People think it's cutesy and fun to go on these boozy brunches, but there's more to it. I've never once been like, 'I'm sure glad I had that boozy brunch!'"
Article continues below advertisement
In addition to her struggles with alcohol, Chrissy has also been honest about the loss of her child with John Legend following pregnancy complications. The couple announced that they had lost the baby in October, and it seems that Chrissy has worked hard to maintain a positive, healthy attitude in the months since then.
If you or someone you know needs help, use SAMHSA's Behavioral Health Treatment Services Locator to find support for mental health and substance use disorders in your area: https://findtreatment.samhsa.gov, or call 1-800-662-4357 for 24-hour assistance.