Christine Brown and Fiancé David Woolley Shade Kody With a Giant Tray of Nachos
Christine Brown's nachos post on Instagram with her fiancé David Woolley shaded her ex, Kody Brown. Learn about the 'Sister Wives' reference.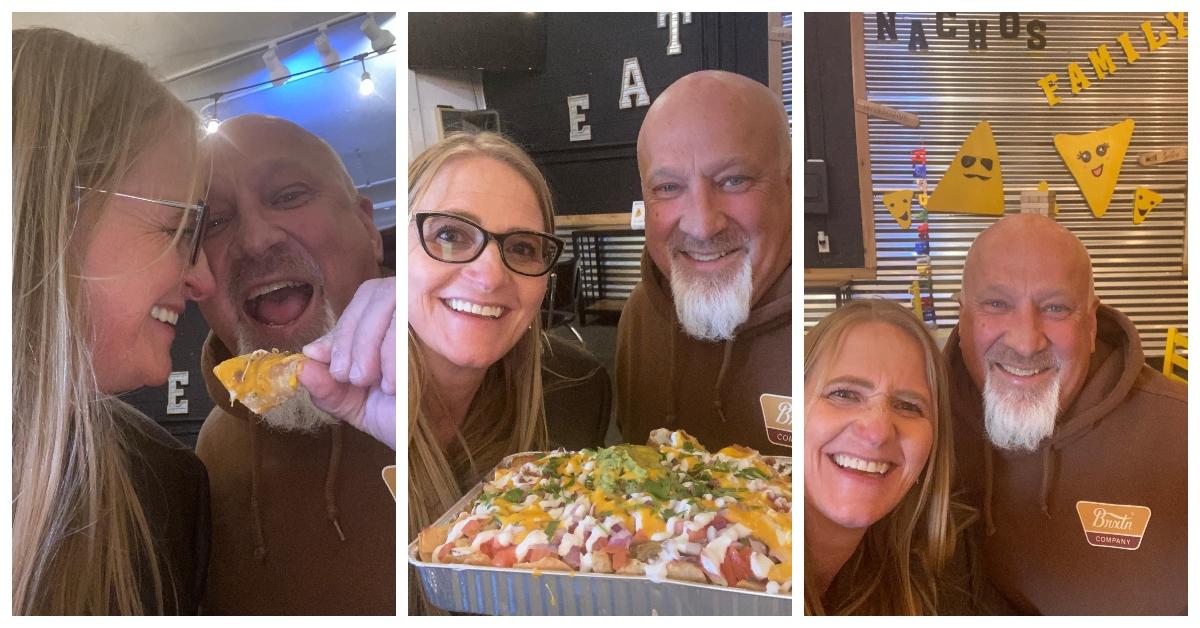 Those who have been tuning into TLC's Sister Wives since the beginning know all too well the infamous nachos incident involving Christine Brown. However, folks who have recently become fans of the polygamous family due to multiple wives leaving Kody Brown might not be familiar with the story.
Let's take a closer look at what went down with the nachos — because Christine and her fiancé subtly shaded Kody in an Instagram post featuring the cheesy chips.
Article continues below advertisement
Christine Brown's nacho incident, explained.
Ah yes, the infamous nacho incident. Kody and Christine have brought up the story several times on Sister Wives. However, the story initially gained traction when they wrote about it in the Brown family's 2013 memoir, Becoming Sister Wives: The Story of an Unconventional Marriage.
The incident happened when Kody and Christine were still courting — and evidently, the image of Christine devouring a plate of chili cheese nachos was forever seared into Kody's memory.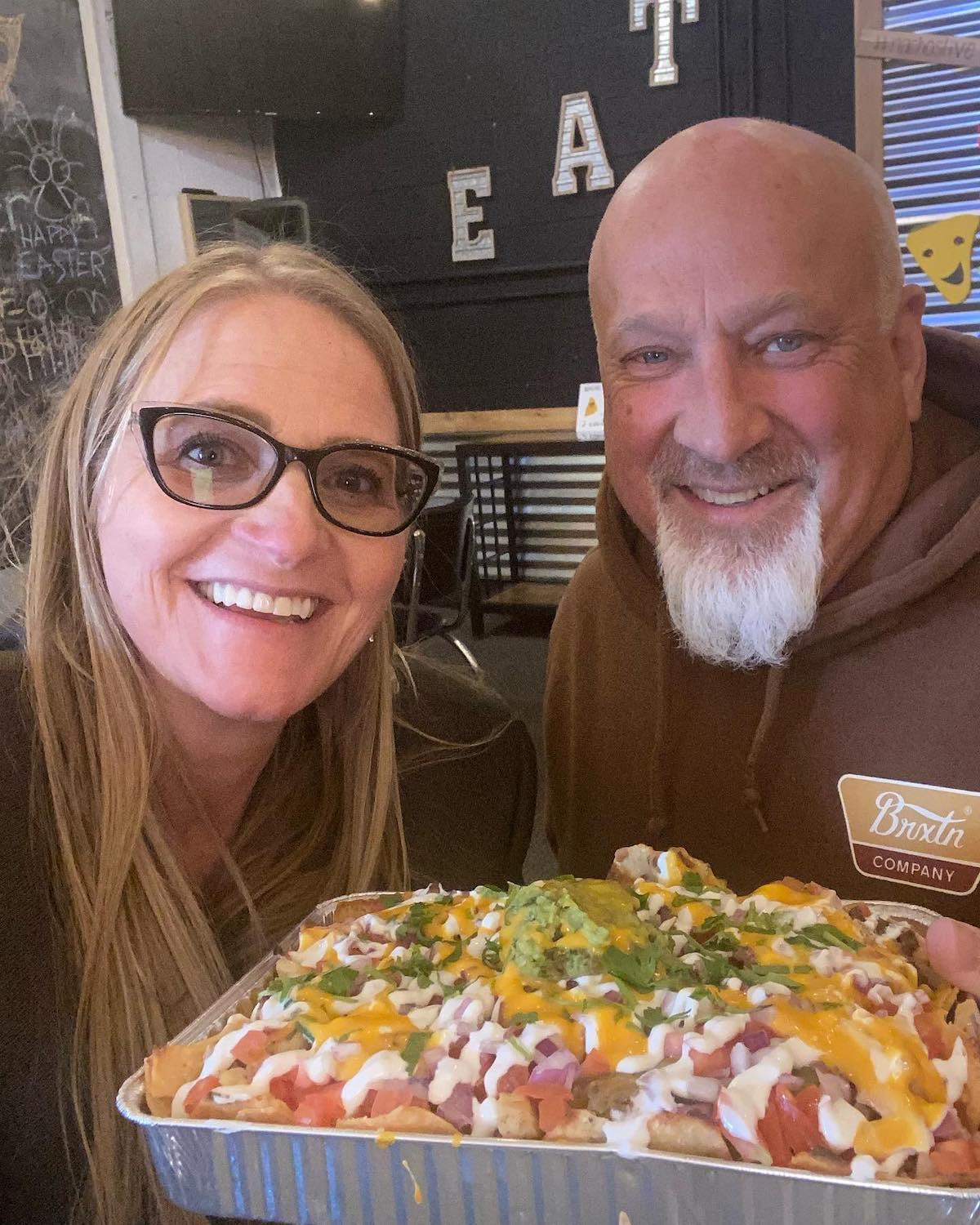 Article continues below advertisement
Kody recounted the story in their book, explaining that he and Christine — who he described as "the cutest girl in the world, although she was a little chubby" — were on a road trip. After they had been driving all night, they stopped at a gas station.
"Christine went into the Quickie Mart and bought herself what seemed like the largest portion of chili cheese nachos that I'd ever seen," he wrote. "The sight of those nachos turned my stomach. I couldn't watch her eat them. She must have been starving because she was eating so quickly, and there was chili sauce and nacho cheese everywhere."
Article continues below advertisement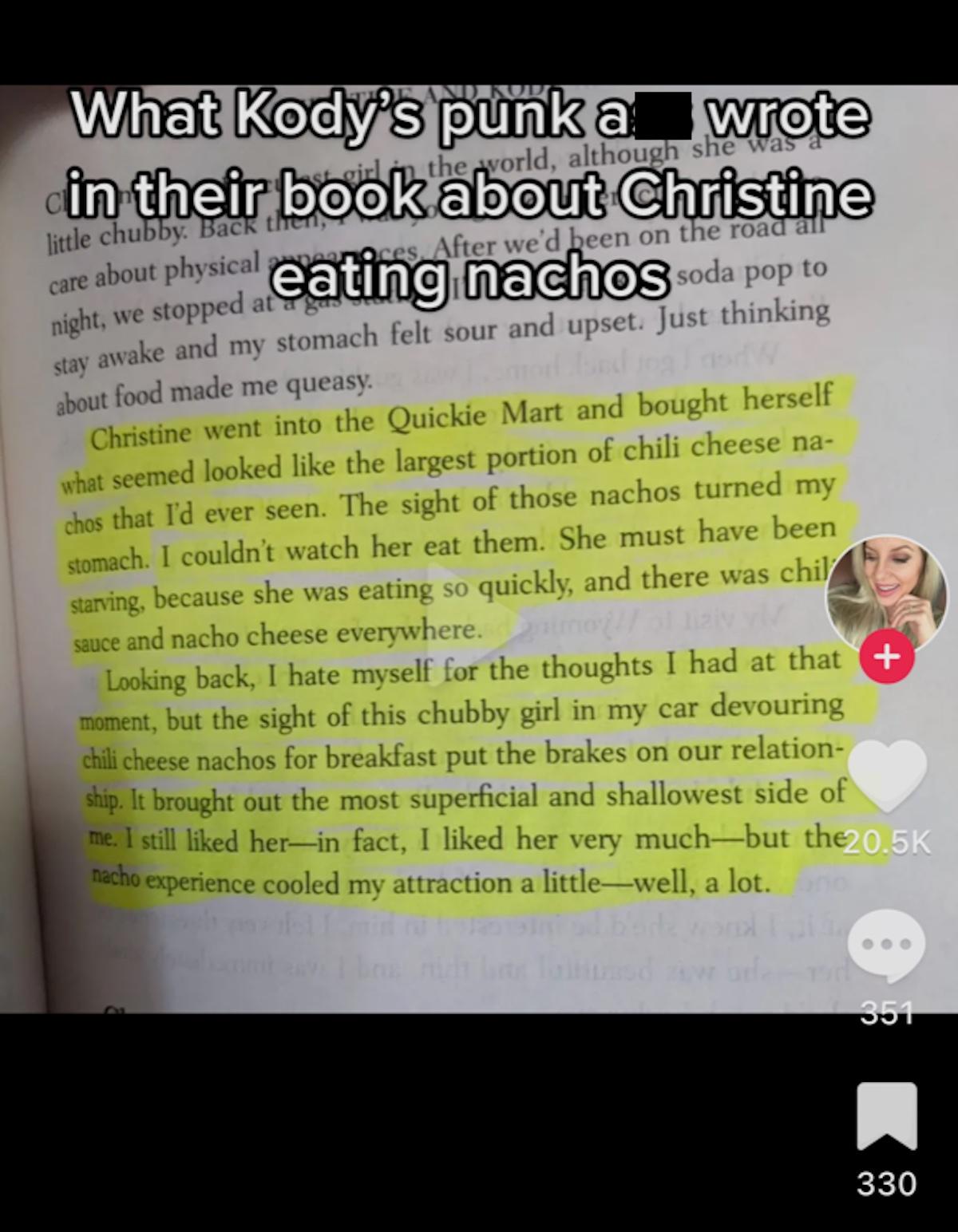 Kody continued in the memoir: "Looking back, I hate myself for the thoughts I had at that moment, but the sight of this chubby girl in my car devouring chili cheese nachos for breakfast put the brakes on our relationship. It brought out the most superficial and shallowest side of me. I still liked her — in fact, I liked her very much — but the nacho experience cooled my attraction a little — well, a lot."
Article continues below advertisement
Christine Brown and David Woolley's Instagram posts with nachos shaded Kody Brown.
On April 18, 2023, both Christine and David took Instagram to share photos from a meal they shared together. It featured one of her favorites: nachos!
"Thanks for the fun nacho date love! I feel blessed to have someone to laugh with!" Christine captioned a carousel of photos of the couple posing next to a tray of loaded nachos.
Meanwhile, David wrote on his Instagram post, "Happy Birthday! I love eating nachos with you, My Queen!"
Article continues below advertisement
Die-hard Sister Wives fans recognized the reference — and many took to social media to revel in the shade Christine and David threw at Kody.
One TikTok user shared the nachos photos, the memoir blurb, and this message: "These two are just a 10/10 of trolling Kody and giving the fans the low key shade-throwing we love to see. Everyone wins. Except Kody."
Article continues below advertisement
Another TikTok video reaction featured a blurb from an interview when Natalie Morales interviewed the Browns. In the clip, Kody says, "I will be honest, I was not attracted to Christine in any kind of physical sense," in relation to the nachos incident.
Natalie then clarifies, "So. you were not attracted to Christine?" to which Kody replies, "That's an understatement."
Kody continues, "The nachos grossed me out enough to go, 'OK, I'm waiting to marry her.'"
Ultimately, things worked out for the best for Christine and Kody. The Sister Wives couple separated in November 2021, and Christine has since moved on with David. The lovebirds went public with their relationship on Valentine's Day 2023 and announced their engagement two months later on April 13.
Here's to many, many more nachos dates in the future!
Seasons 1–17 of Sister Wives are available to stream on Discovery Plus.