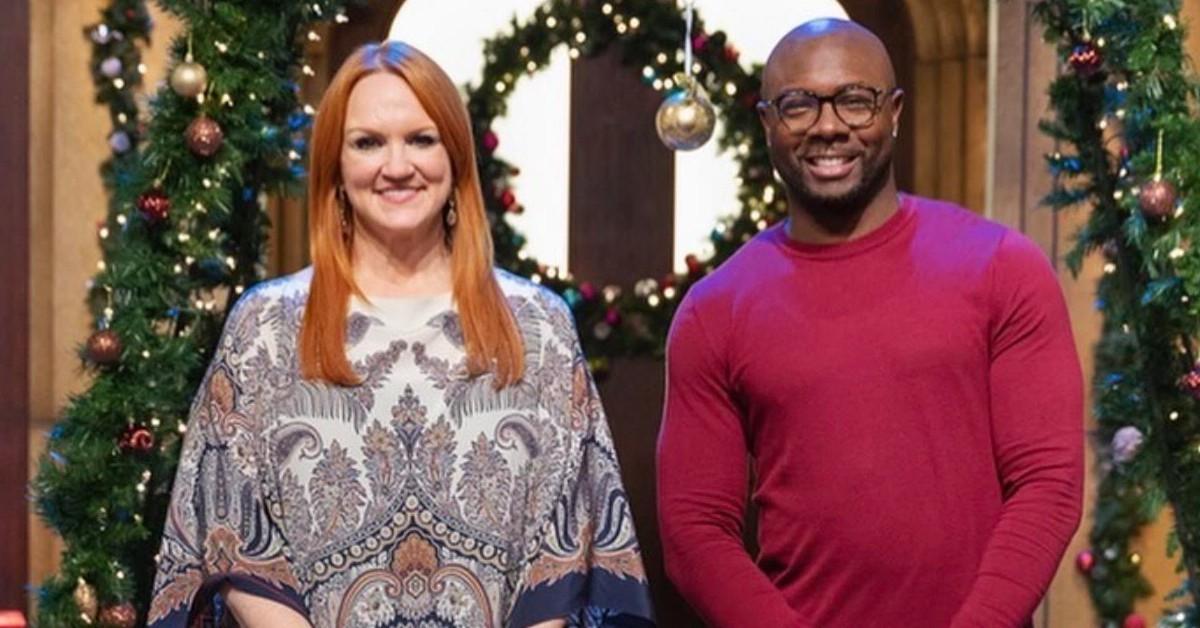 Who Are the 'Christmas Cookie Challenge' 2021 Judges? Get into the Holiday Spirit Early!
Who are the judges for Food Network's Christmas Cookie Challenge 2021? Season 5 of the festively popular cookie challenge series premieres on Nov. 11. According to Mashed, the format for Season 5 will be similar to past seasons. This means five contestants in every episode will compete in two rounds of Christmas-themed cookie challenges for the chance to win $10,000 dollars.
Article continues below advertisement
Are there any new judges this year or will the same friendly faces be returning? Let's explain.
'Christmas Cookie Challenge' 2021 judges: What we know, so far.
What we do know so far is that "Pioneer Woman" Ree Drummond and chef Eddie Jackson will be returning as hosts/judges for the Food Network competition series. The dream-team has been a part of the Christmas Cookie Challenge since its first season debuted back in 2017.
Article continues below advertisement
At this point, we don't have any other information on confirmed guest judges yet. Although there's no official trailer for Season 5 of Christmas Cookie Challenge, you can check out this promo from an earlier season so you can get the fun feel of the baking competition series.
Article continues below advertisement
In the past, the baking competition has had a rotating set of guest judges to determine which Christmas cookies creations make the cut. Although it still isn't confirmed, perhaps a former guest judge or two might return for Season 5! Baker and cake artist Kimberly Bailey would definitely make a good guest judge again. Some of the other guest judges that appeared on earlier seasons include baker and Food Network host Dan Langan, restaurateur and chef Damiano Carrara, and many more.
The Food Network has released episode synopses for Season 5 of 'Christmas Cookie Challenge.'
Based on these intriguing synopses on the Food Network website for Christmas Cookie Challenge Season 5, we're in for edible delights including 3-D snowmen, Christmas village puzzles, board games, self-portraits, ugly Christmas sweaters, and more.
Article continues below advertisement
That sounds intriguing. If we don't know who the guest judges are yet, can we at least get an episode count?
According to the same report from Mashed, Christmas Cookie Challenge 2021 will have eight hour-long episodes in total. The Nov. 11 season premiere will feature the first two episodes, with one episode airing every week after the premiere. Fans can catch each episode on the Food Network or stream in later on Discovery Plus.
Article continues below advertisement
And while you wait for each new episode, you can always give one of Ree's Christmas cookie recipes a try, via her blog The Pioneer Woman. You can also check out this fun video of Ree and Eddie playing a game called the holiday wreath ring toss below.
Season 5 of Christmas Cookie Challenge 2021 premieres Thursday, Nov. 11, 2021, on the Food Network.