Meet the Judges of 2019's 'Christmas Cookie Challenge'
By Pippa Raga
The holidays are upon us, which means the return of our beloved themed Food Network competition shows, not least of which involves our favorite sugary confection: cookies.
Meet the Christmas Cookie Challenge judges.
Indeed, Christmas Cookie Challenge is back for its third consecutive year and promises $10,000 to the champion baker, along with the coveted title of holiday cookie master.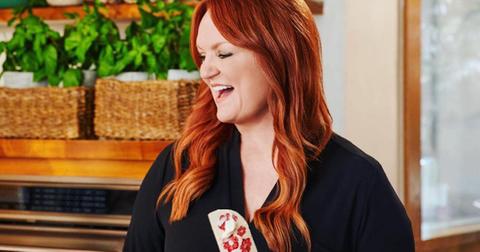 Ree Drummond
Ree Drummond has been judging the annual Christmas Cookie Challenge ever since it started back in 2017. She's taught us over the years that holiday cookies are more than just desserts — they are gifts and memories.
When Ree's not leading her cohort of judges on the baking show, she's the host of her own Food Network show, The Pioneer Woman. On her series, the former city girl who now lives on an Oklahoma ranch invites viewers to share in her home cooking.
Meanwhile, on Instagram, Ree describes herself as a "wife of cowboy," "mother of four" and "lover of butter." Follow her for a look at her tasty creations, which range from sweet to savory — but always include a generous amount of butter, from what we can tell.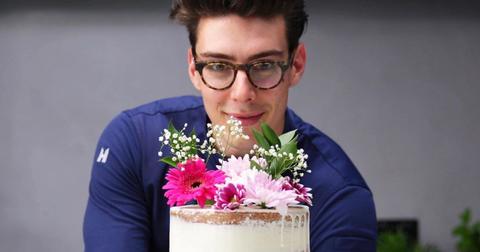 Matt Adlard
Perhaps better known to the internet by his moniker "The Topless Baker," this self-taught British pastry chef is leaving his topless days behind and now prefers to be known as Matt Adlard.
"I felt uncomfortable being topless and I thought, I can't do this anymore," he admitted in a recent YouTube video, a platform where he's already amassed more than 300k followers. "I just feel uncomfortable being topless because I feel like I've moved on from that, I've kind of grown up."
Now, in addition to expanding his horizons into becoming a judge on the Food Network, Matt is also opening an online school called Bake It Better, where he wants to help chefs of all abilities master baking and pastry.
Following Matt on Instagram to get a first look at all of his classes and creations.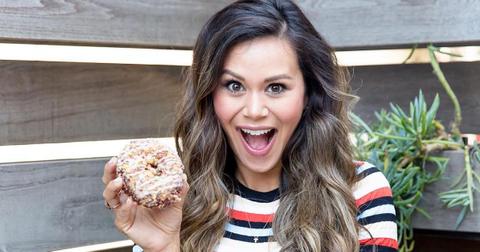 Brandi Milloy-Simon
Another Food Network alumna, Brandi might be most recognizable for her fun and bubbly personality on Let's Eat, where she used to share her favorite easy-to-make recipes. Outside of the kitchen, the new mom of two blogs extensively about money-saving hacks, as well as snacks and meals that the whole family can enjoy.
Which is fitting, because Brandi's whole family is more or less plugged into the blogosphere. Husband Mr. A Meals shares all kinds of mouthwatering meaty creations on his Instagram page (think: pizzas, brats and burgers), while 2-year-old Milly is already helping her mom make pumpkin muffins on her own account, @littleamazing.
Don't miss the chance to watch these extraordinary bakers pass on some of their favorite tips and tricks to the contestants when Christmas Cookie Challenge airs Mondays at 10 p.m. on the Food Network.