TikTok Debates Over Whether This Hack to Make Perfectly Round Cookies Is Even Worth It
One woman took to TikTok to share her secret to making homemade cookies perfectly round, but not everyone was impressed with her clever hack.
This is an article about a very important topic: Cookies.
More specifically, a cookie baking hack that has divided TikTok users. Some think this little trick is brilliant, while others don't really see the point of it. Basically, it's a secret extra step for the folks who don't mind doing a little cosmetic work on their batch before serving them.
Article continues below advertisement
That said, if you've ever passed up a cookie because you didn't like its shape, you may want to listen up.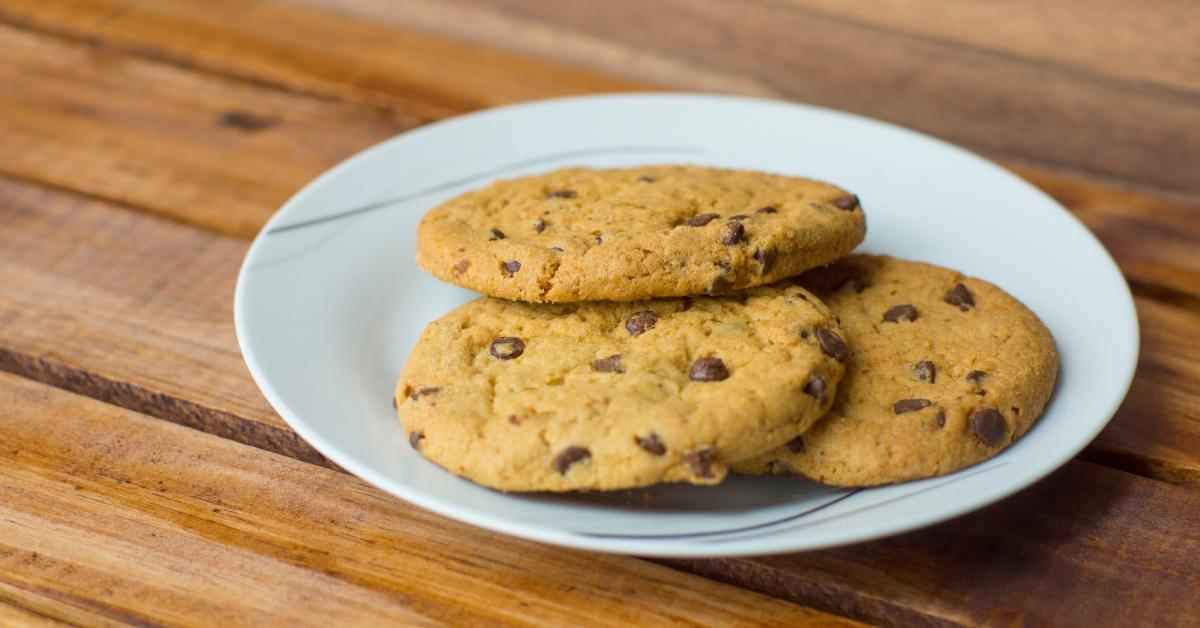 Article continues below advertisement
TikTok user shares cookie baking hack to make cookies look perfectly round.
When you buy cookies from a store, they are all perfectly round and uniform. Even when plated to serve at a party, it's easy for most folks to recognize that they're store-bought, despite the original packaging being nowhere in sight.
However, when you bake cookies from scratch, they tend to come out in odd, uneven shapes, making it obvious that they are homemade.
Some people have no issue with the funky shapes. However, if you strive for perfection, it can be a little irksome that your cookies aren't symmetrical.
Article continues below advertisement
That said, a TikTok user named Jordan (@j_weazy) shared a trick on the platform to help remedy this common cookie baking problem.
"You have to try this the next time you make cookies. I have never been so proud to take my cookies to a party," she says in her video as she demonstrates her clever hack.
Article continues below advertisement
Jordan is seen taking a small round plastic container without a lid and placing it upside down on top of what appears to be a chocolate chip cookie, still on the baking sheet. Then, she begins swirling the container in small circular motions on the cookie to help round its edges and transform it into a perfect circle. She repeats this for each cookie.
"I've always wanted to achieve that perfectly round cookie look and this is how you do it," she explains.
Although she doesn't specifically note this, her cookies appear to have just come out of the oven, which is why the dough is still able to be reworked. That said, Jordan's trick has to be done while the cookies are hot out of the oven, or else the dough will harden and be impossible to reshape.
Article continues below advertisement
In the comment section, users praised Jordan for clueing them on this trick. "Brilliant," wrote one user. Another thanked her for sharing.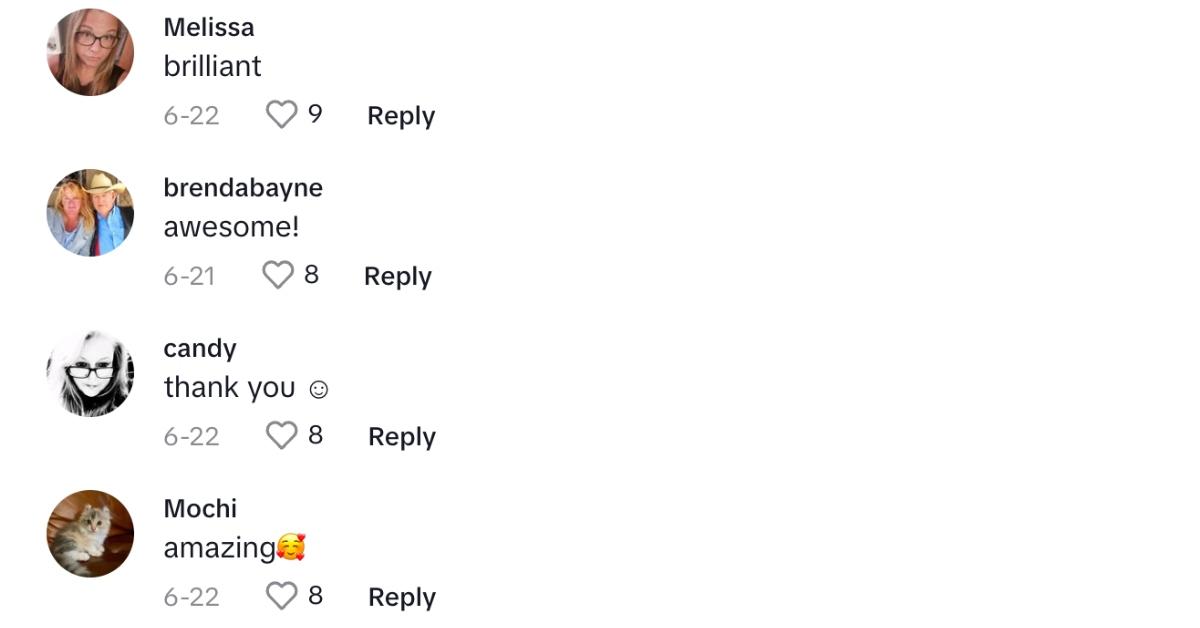 Article continues below advertisement
But not everyone was impressed with this reshaping hack. Some users were unsure of why someone would do this to homemade cookies in the first place.
"I have never, not once, turned down a cookie because it wasn't round enough," joked one person.
Another wrote: "I like it when they look unperfect so it looks more handmade."
One comment just read: "I prefer them the other way."
Article continues below advertisement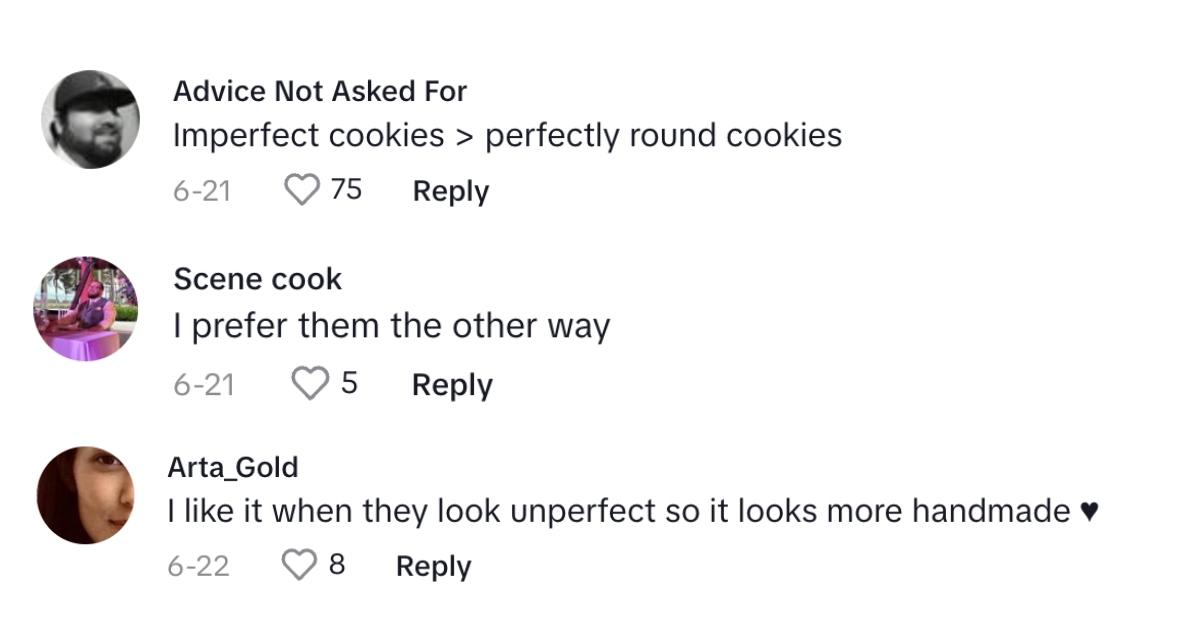 And just like that, what started as a comment section for a cookie baking hack quickly turned into a debate over whether or not cookies taste better when they look handmade. Leave it to TikTok to start a war over this.
All we know is that this article has really put us in the mood for chocolate chip cookies.