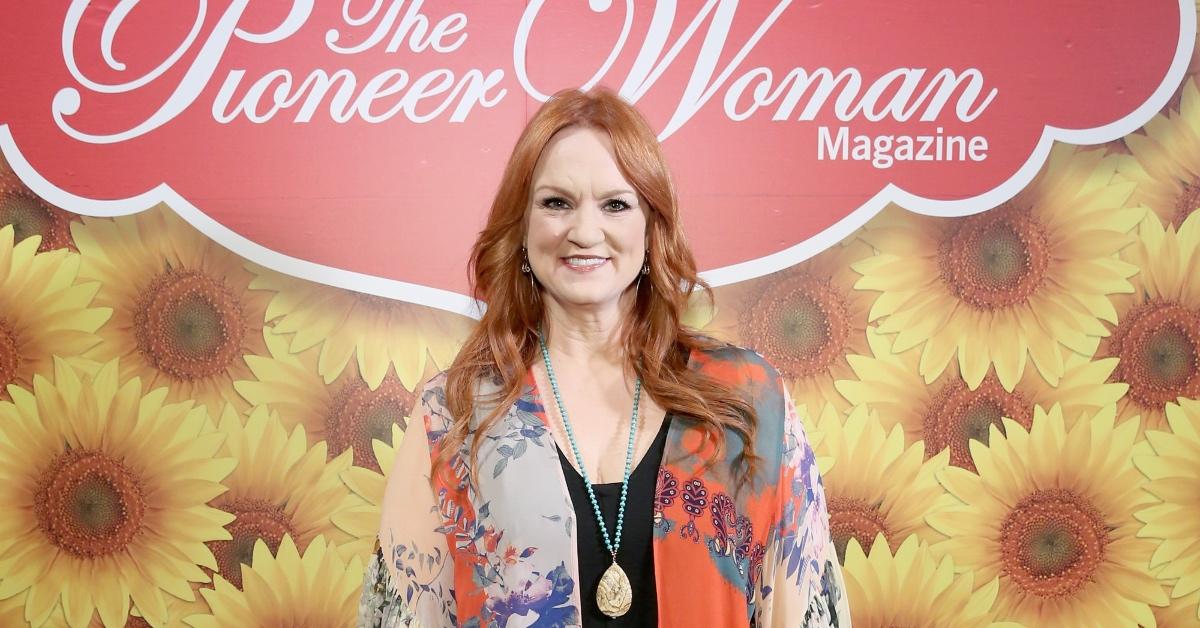 Food Network Vet and 'Christmas Cookie Challenge' Star Ree Drummond Has a Gorgeous Family
A legendary blogger and Food Network star, Ree Drummond cemented herself as a true icon with recipes detailing the best and easiest way to create much-beloved comfort foods like cinnamon rolls.
The Christmas Cookie Challenge judge and her husband, Ladd (aka the Marlboro Man), celebrated their 25th wedding anniversary in September 2021. So, how many kids do they have? What's there to know about the family?
Article continues below advertisement
"Pioneer Woman" Ree Drummond and her hubby, Ladd, share five kids.
Ree graduated from the University of Southern California in 1991. She first majored in broadcast journalism, switching to gerontology later on. She met Ladd, whose family ranks as the 23rd largest landowner in the U.S., after graduation.
She was readying herself for a cross country move from Los Angeles to Chicago — but their connection turned out to be too strong. They got married on Sept. 21, 1996, starting a new life together in Pawhuska, Okla.
Article continues below advertisement
Ree Drummond's oldest daughter, Alex, is a married woman.
Ree and Ladd welcomed their first kid, Alex, in June 1997. A Texas A&M University graduate, Alex is now ready to forge a career as a content creation specialist. She married Mauricio Scott, a Dallas native, in May 2021.
Ree and Ladd's second-oldest, Paige, studies hospitality management at the University of Arkansas. Ree and Ladd actively encourage the kids to help shape the family business, motivating them to take on jobs ranging from a barista stint to a content creator role at The Pioneer Woman.
As Alex's and Paige's LinkedIn pages suggest, working as a camp counselor at the Kanakuk Ministries, a summer camp for Christian youngsters, might have been a rite of passage for the next generation of Drummonds.
Article continues below advertisement
Ree and Ladd also share two adolescent sons, 19-year-old Bryce and 17-year-old Todd. Bryce enrolled at the University of North Texas in 2021, where he now plays football as a quarterback. Todd nurses similar aspirations.
Article continues below advertisement
Ree and Ladd also share a teen foster son, Jamar, who began living with the family in early 2019.
"He is an inextricable part of our wacky family," Ree described him in a 2020 blog post. "I could go on and on about Jamar, my bonus son. He's larger than life, has a hilarious laugh, and is extremely smart — both book and street. He's a great kid who's overcome some difficulties in his life."
Article continues below advertisement
As a loud and proud food and lifestyle blogger, Ree Drummond shared plenty of details about her experiences with homeschooling.
As Ree explained in a blog post dating back to the spring of 2007, she and Ladd started thinking about homeschooling after meeting parents who already had some experience.
Since Ree and Ladd live on a Pawhuska ranch spanning an estimated 433,000 square meters, working out how to get the kids to and from the school without wasting several hours a day posed a real challenge.
As Ree wrote on her blog back then, the kids also enjoyed the added benefits of a more flexible schedule and the ability to be more proactive and help out with the everyday running of the farm. It's safe to say that the experiment worked out perfectly — as the Drummond kids couldn't have turned out better.