The Food Network's Festive 'Christmas Cookie Challenge' Offers Up a Sweet Grand Prize
The Food Network's 'Christmas Cookie Challenge' sees five bakers compete in imaginative cookie-baking challenges for a super sweet grand prize.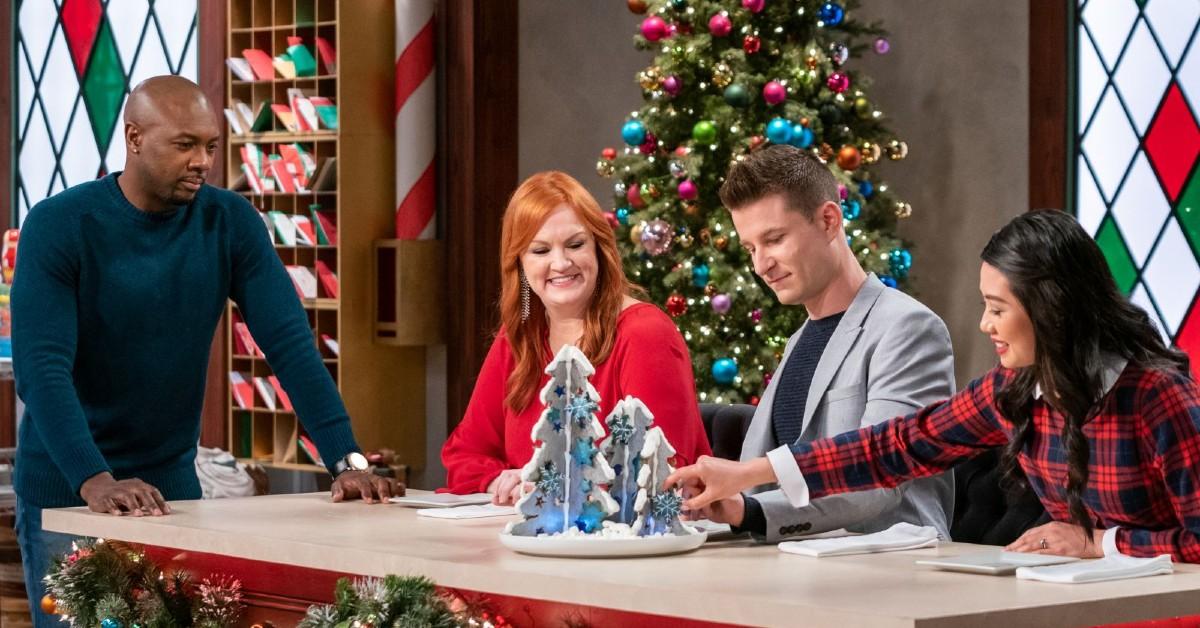 Let's turn our brains off and talk about Christmas cookies. That's what the holiday season is about, isn't it? It's not about bad takes on politics or a deadly airborne virus that's taking over the world. Pssh, no. The holiday season is about festive, flamboyant food and sheer gluttony. (This particular season is also about people dressing up their 12-foot-tall Home Depot skeleton like Santa Claus, but that's beside the point).
Article continues below advertisement
That's why we're beyond grateful for the Food Network's enormous catalog of holiday-themed baking competition shows, including Christmas Cookie Challenge, which has been on the air since 2017.
The Food Network spawn takes holiday cookie baking seriously, as they're not just regular ol' baked goods. They're magical, sentimental baked goods. "They are gifts, mementos of childhood, and most certainly made with pride," the Christmas Cookie Challenge description professes. The series celebrates the annual tradition, challenging five imaginative and talented bakers to create otherworldly cookie masterpieces, all for a prize sweeter than an iced sugar cookie. So, what's the grand prize in question?
Article continues below advertisement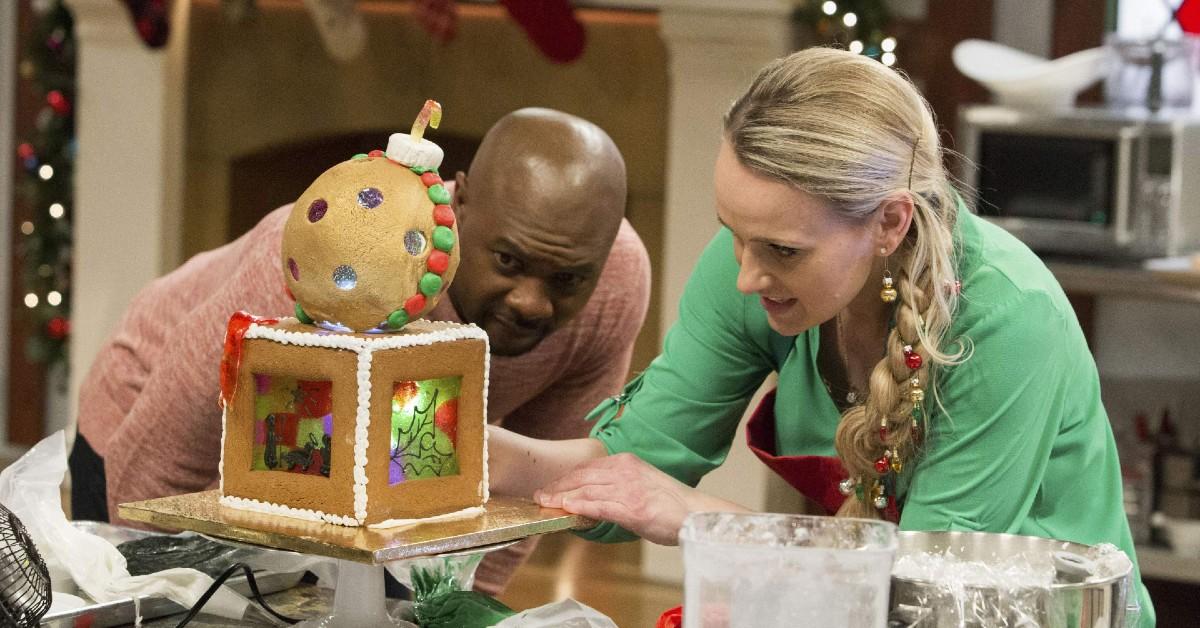 How much is the 'Christmas Cookie Challenge' grand prize?
When it comes to niche Food Network competition series, the grand prizes aren't as grand as the prize for, say, NBC's The Voice, which boasts a $100,000 prize. And we're still gobsmacked by the fact that Paramount Plus's new drag queen singing competition, Queen of the Universe, offers up $250,000 to the winner.
Christmas Cookie Challenge only offers a $10,000 prize to its cookie master, but perhaps that's what makes it so wholesome.
Article continues below advertisement
Hey, cash is cash. But there's something that seems warmer about a group of bakers sharing their holiday spirit, charming family memories, and personalized baking techniques when the stakes aren't as high. It's seemingly more about joy and passion than it is about money.
Season 5 of CCC premiered on Nov. 11, 2021.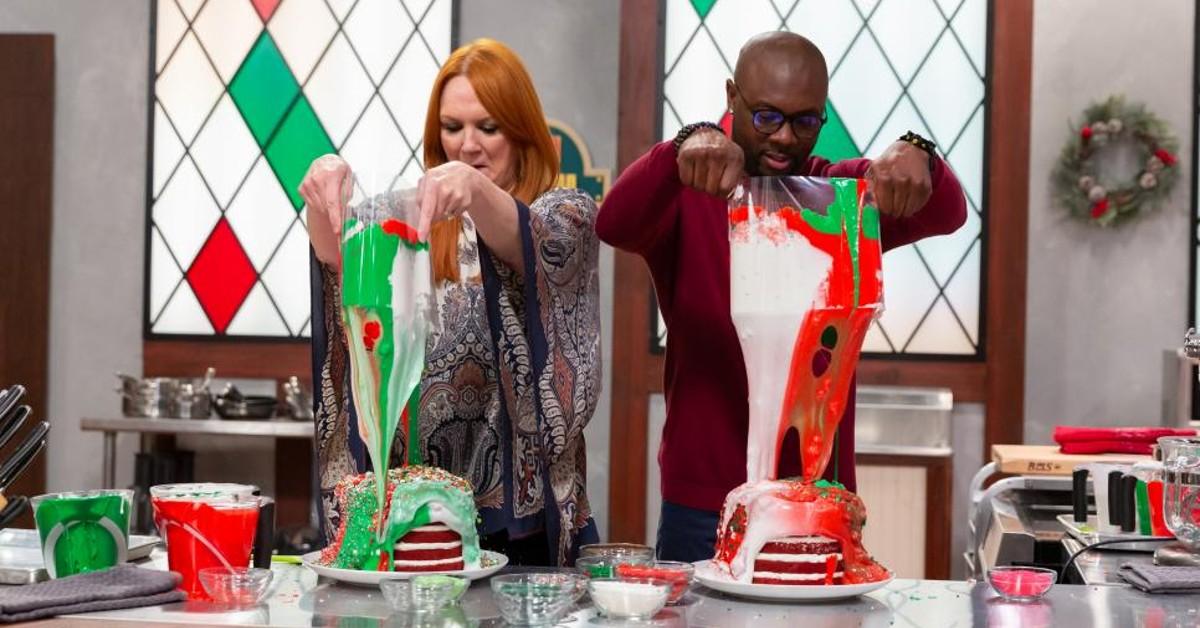 Article continues below advertisement
Meet judges Eddie Jackson and Ree Drummond.
Whether the bakers are challenged to create Christmas wreaths or hot cocoa mugs out of cookies (this is the Super Bowl of cookie making, folks), Eddie Jackson and Ree Drummond are there to critique and obviously taste their creations.
Former NFL player Eddie Jackson won Food Network Star Season 11 and owns Rosehill Beer Garden, a celebrated food truck park outside of Houston. Aside from those incredible achievements, he's also a personal trainer. While we're sure cookies don't fit into Eddie's typical healthy food regimen, CCC only comes around once a year!
Since 2011, Ree Drummond has been Food Network's cherished redheaded host of The Pioneer Woman. Known for her delicious comfort food, Ree is a renowned food blogger, photographer, and cookbook author who ditched her busy city life in Bartlesville, Okla., for a calmer, more meaningful one on a ranch with her husband and kids. She's the OG countryside girl boss.
Article continues below advertisement
"Eddie and I judge (and eat!!) cookies as we go, stopping here and there to engage in little competitions of our own on the sidelines," Ree Drummond wrote on her popular blog, The Pioneer Woman, regarding their roles in the show. "It's like Eddie and Ree Variety Hour, with lots of talented cookie makers thrown in."
Honestly, that sounds like the ideal gig. Did we embark on the wrong career path?
New episodes of Christmas Cookie Challenge air Thursdays at 9 p.m. EST on the Food Network.