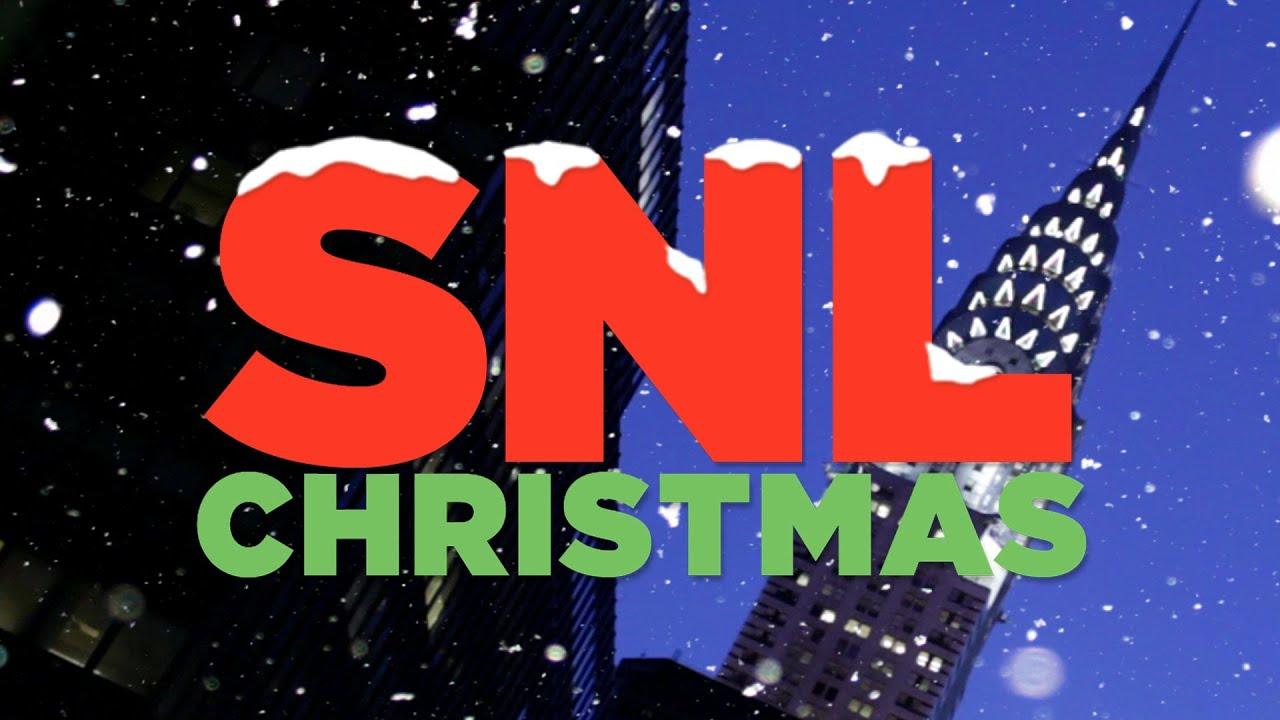 These Are Our Favorite 'Saturday Night Live' Christmas Sketches of All Time
It's nearly Christmastime, which means it's time to spread holiday cheer and sit back, relax, and catch up with family! Sometimes, family reunions can be a little rough, especially around the holidays.
To prepare yourselves for the impending familial chaos, pop a squat and catch up on Saturday Night Live's hilarious Christmas content. Check out some of our favorite Christmas SNL sketches of all time, and trust us — you're going to scream with laughter.
Article continues below advertisement
P.S.: We want to make a quick shoutout to Will Ferrell's "It's the Most Wonderful Time of the Year" sketch — we couldn't find the link, but it deserves to be included in this list.
"You're a Rat Bastard, Charlie Brown"
It's time we get a new and more mature twist on an old Christmas classic, right? Well, here's Brooklyn's take on Charlie Brown! Starring Al Pacino (Bill Hader) and Larry David (Martin Short), you will be struggling to breathe from how hard you're laughing.
Article continues below advertisement
"Glengarry Glen Christmas: Elf Motivation"
We've never seen Glengarry Glen Ross, but we figure it went a little something like this (also, this sketch is just too good to overlook). Plus, Alec Baldwin's delivery of, "Put that cocoa down!" and Rachel Dratch's face afterward is pure comedy.
Article continues below advertisement
"Home for the Holidays"
Eddie Murphy returned to host SNL for the first time in over 30 years, and his comedic chops made that episode one of our favorites of all time. The "Home for the Holidays" sketch is hysterical.
Article continues below advertisement
"Renaldo and Alexi"
Though this scene never made it onto the live show, we have to thank SNL and YouTube for making our cheeks hurt from laughing. Plus, they blessed us with our favorite duo: Fred Armisen and Bill Hader.
Anytime they are in a sketch together, they struggle to get through it without breaking character; this time, both cast members do a terrible job of holding in their laughs, and that's what makes this sketch even more humorous.
Article continues below advertisement
"NPR's Delicious Dish"
All of their voices are like ASMR, but the concept of this sketch is one of the weirdest we've ever seen on SNL. The immature innuendos are executed perfectly due to each actor's deadpan delivery, and it remains a classic every holiday season.
Article continues below advertisement
"Michael Bublé Christmas Duets"
It's official! Michael Bublé is back with a new Christmas album full of duets! This sketch basically allows each cast member to perform their best celebrity impressions — Jimmy Fallon nails 2009 Justin Bieber, Nasim Pedrad as M.I.A. has to be the funniest moment in the whole skit, and Jay Pharoah showing up as Kanye steals the scene.
Article continues below advertisement
"I Wish It Was Christmas Today"
Jimmy Fallon, Chris Kattan, Tracy Morgan, and the controversial Horatio Sanz perform an original holiday song to get everyone into the Christmas spirit in this sketch! We've watched it so many times that we have the lyrics memorized, so please don't judge us.
Article continues below advertisement
"Debbie Downer: Christmas Eve With Santa Claus"
Yes, we love Debbie Downer — she really knows how to bring down the mood in such a comical way. Even though she's meeting the jolliest fellow to ever live, Santa Claus (Jack Black), she even manages to break him down and upset him.
Article continues below advertisement
"Now That's What I Call Christmas"
Yet again, SNL creates a holiday album sketch featuring cast members performing their best celebrity impressions. Ironically, Jimmy Fallon impersonates Michael Bublé in this one! He really steals the show here, with impressions of Alan Rickman, Harry Styles, and Mr. 305 himself, Pitbull.
Article continues below advertisement
"D--k in a Box"
Now, this is a Christmas gift that no one asked for, yet it remains at the top of the best Christmas sketches list because of originality and, of course, Andy Samberg.
Article continues below advertisement
"Christmas Morning"
Can we even consider this an SNL sketch if it's an accurate depiction of a suburban family's Christmas morning? Plus, that cute little puppy steals the show and he deserves all the presents in the world.