Christmas Day Sets the Stage for Emotional Stakes in Marvel Studios' 'Hawkeye'
The latest Disney Plus show in the MCU uses the holiday season as an emotional drive for Clint's story. Does that make 'Hawkeye' a Christmas show?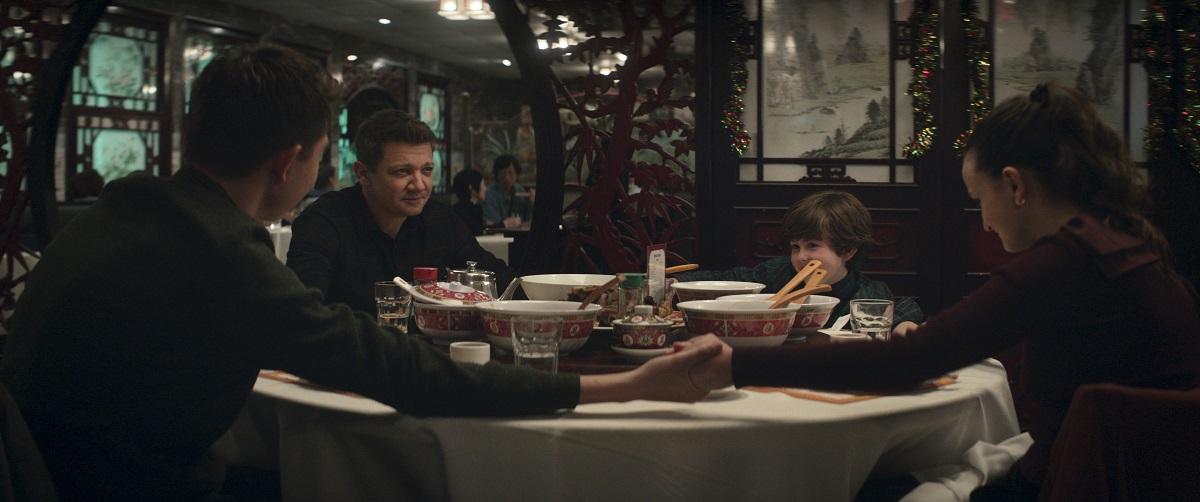 Among the Marvel Studios shows on Disney Plus that deal with saving the world, alternate timelines, and chaos magic, Hawkeye is a surprisingly personal and emotional story that shines the spotlight on Clint Barton (Jeremy Renner) for the very first time. Having gone through so much in his career as an Avenger, he desperately wants to settle back down and spend time with his family without his superhero career following him everywhere. To that end, Christmas is an integral part of his story.
Article continues below advertisement
In Hawkeye, Clint's holiday plans are upended by criminals and gangsters seeking revenge for his vigilantism as the killer Ronin during the Blip. As he tries to put the past to rest and get back to his family, Kate Bishop (Hailee Steinfeld) unwittingly becomes part of Clint's escapades as she investigates the mysterious murder of a rich mogul and its connection to her mother Eleanor's (Vera Farmiga) fiancé.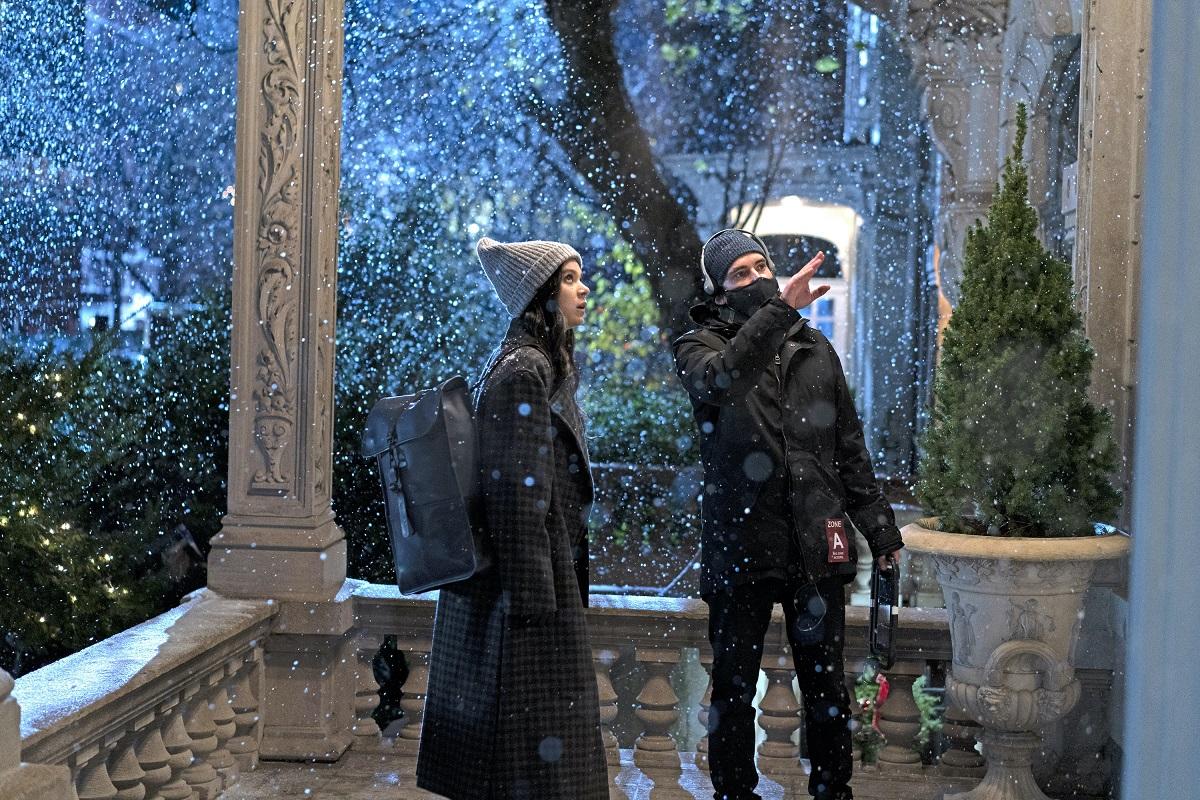 Article continues below advertisement
Right away, we get a glimpse of how Clint is dealing with his trauma following a lifetime of fighting and sacrifice, and Christmas may be his only salvation.
Is 'Hawkeye' a Christmas show?
New York City during the holidays can be a magical place, but it means so much for Clint right now. His family is all too important to him, having had to hide them away in an isolated farmhouse just to keep them safe while he acted as an Avenger. After losing them for five years, he became lost and distraught. Within his grief, he became the Ronin and acted as a murderous vigilante — that is, until the rest of the Avengers recruited him for a mission to restore the universe, including his family.
Article continues below advertisement
After one more major sacrifice, he was able to return to his family. But after five long, lonely, and violent years, Clint never thought he'd have the opportunity to be with his family again. But now that he has a second chance, he wants to return to being the best husband and father that he can be. That's where Christmas comes in.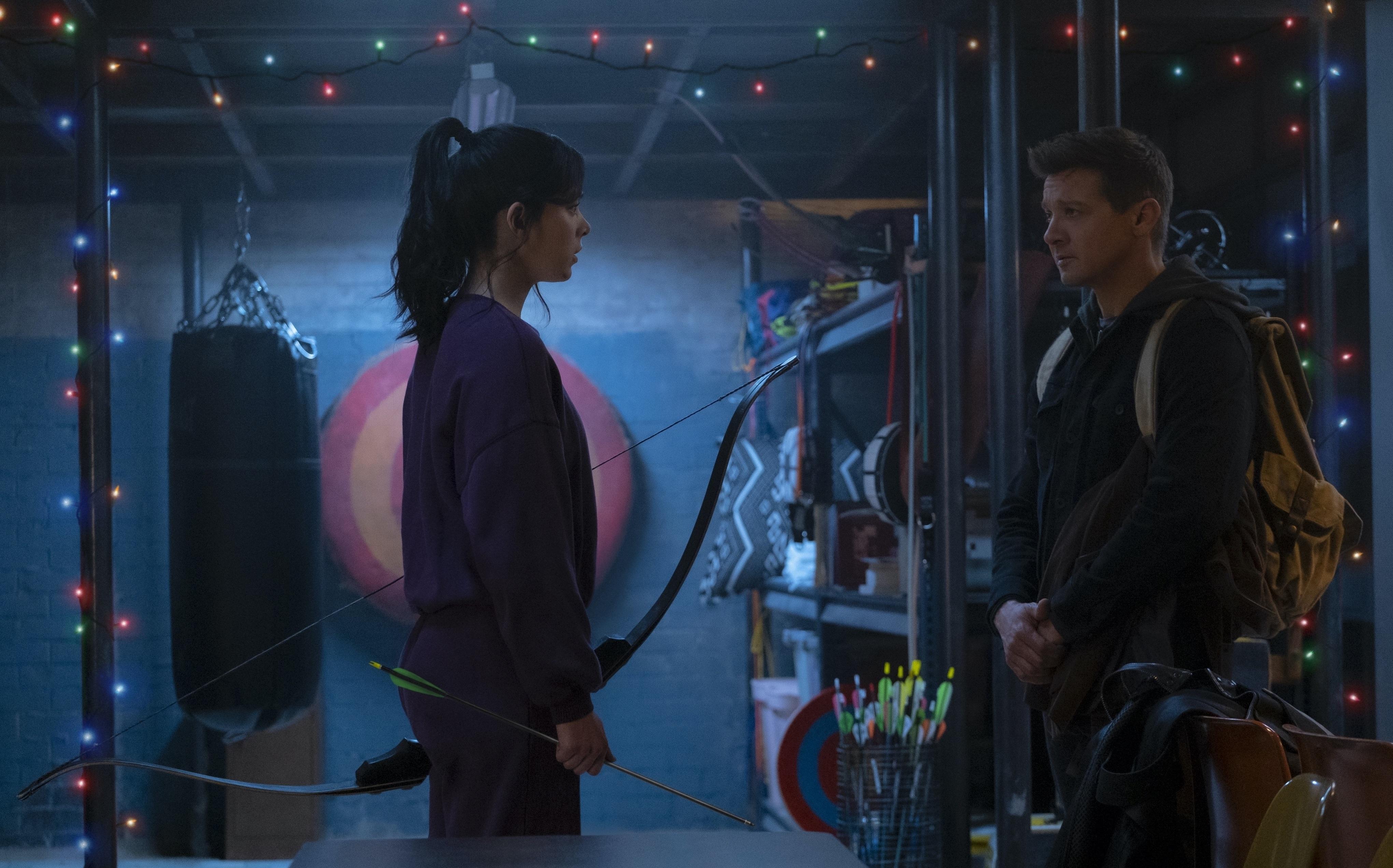 Article continues below advertisement
For many people, Christmas is a time to be together with their families. When it comes to Clint, he's had five Christmases without that togetherness. As much as he is a family man, the holidays hold a special signifiance in his life. In the very first episode of Hawkeye, he asks his three children about their favorite holiday traditions and vows to help them check each and every single one off, leading up to opening presents under the tree.
Of course, this hasn't worked out so well for him. As he tries to put the Ronin's career to an end, his conflict with the Tracksuit Mafia continues to escalate to the point where Clint isn't even sure he'll be home in time for Christmas. Those emotions come to a head in Episode 3. After struggling to get through a phone call with one of his kids, Clint is forced to hold back tears over the idea that he might not be able to celebrate Christmas with his family after all.
Christmas is undeniably integral to Clint's story in Hawkeye, so it's pretty safe to call it an action-packed and emotional Christmas story.
New episodes of Hawkeye stream on Disney Plus every Wednesday.