Alaqua Cox Is as Much of a Superhero as Her Hawkeye Character Echo Is
Alaqua Cox portrays superhero Echo in the limited series 'Hawkeye' debuting on Disney Plus. What happened to the superhero's leg?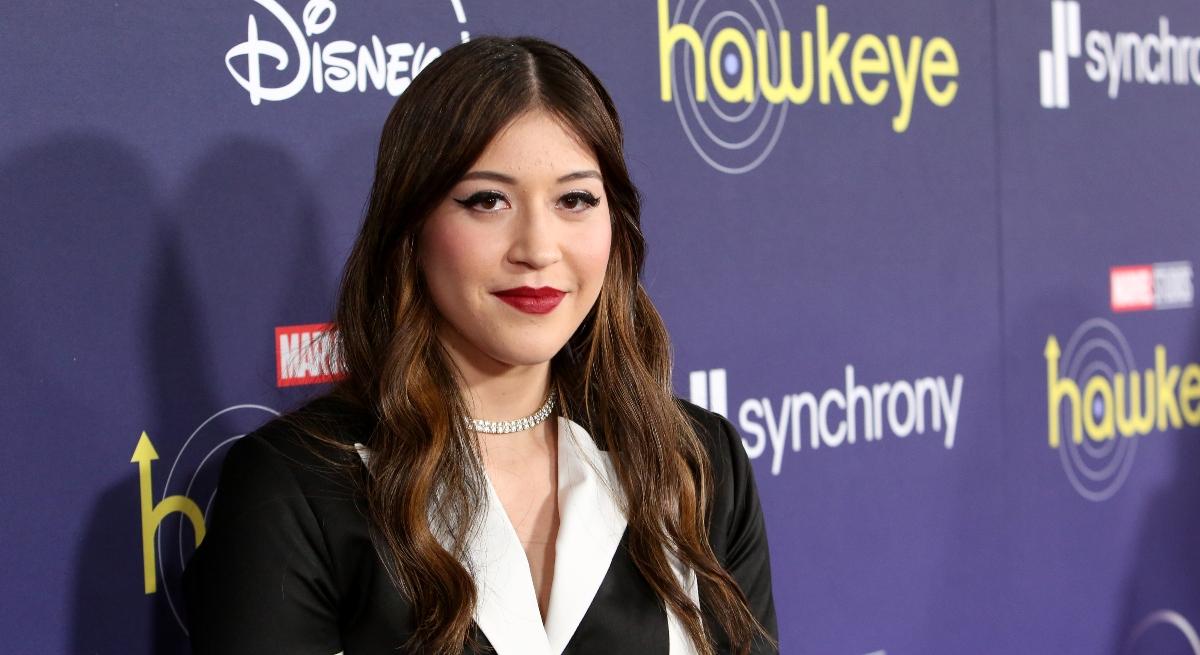 A series about the most beloved Marvel comic runs of the past decade will be making its debut on the streaming platform Disney Plus. The limited series Hawkeye will consist of only six episodes and will conclude on Dec. 29. Jeremy Renner will reprise his role as the arrow-shooting assassin Clint Barton, better known as Hawkeye. The show will become the springboard for two important Marvel Cinematic Universe characters going forward.
Article continues below advertisement
Not only will audiences meet Hailee Steinfeld's Kate Bishop, but they will be introduced to the mute assassin Echo, aka Maya Lopez. Alaqua Cox will portray the deaf Native American superhero and is also set to star in her own self-titled show. The 24-year-old told a reporter from Variety, "It's just so crazy that I'm getting my own show after Hawkeye. That was like my first acting role, ever."
Article continues below advertisement
Before landing the role as Echo, Alaqua was working in a warehouse in Milwaukee when her friends found out about Marvel's casting call. Throughout her life, Alaqua has used a prosthetic leg, and she's using her role as Echo to show that, regardless of what happened to her in her life, she's capable of anything.
Why does Alaqua use a prosthetic leg?
Alaqua is an amputee with a prosthetic leg. She has not shared what happened to her lower right leg with the public, so we don't know exactly how she lost it. However, she's not letting the fact that she has to use a prosthetic leg slow her down and stop her from doing anything she wants. In an interview with Entertainment Weekly over Zoom with an ASL interpreter, "People with a disability like me can do anything: We can fight, we can flip, we can fall. I'm excited for people to say, 'Wow, she can do that?'"
Article continues below advertisement
Viewers will soon get to see what Alaqua can do on the small screen as Echo, who's mainly portrayed as a supporting character in the MCU but is remembered for being a hero in an era that goes so good with MCU Phase 4. Maya Lopez was a Native of the Cheyenne Nation and the deaf daughter of Willie Lincoln, who was one of the Kingpin's enforcers.
Article continues below advertisement
Kingpin had Maya's dad murdered, and she witnessed the entire thing. Maya was adopted and raised by the supervillain, mostly because he was interested in her unique abilities. Maya could recreate entirely any human movement she witnessed. It will be exciting to see her use her powers in the forthcoming Hawkeye series.
Is Alaqua deaf like her character Echo in the 'Hawkeye' series?
Alaqua's friends told her about the try-out because Marvel was looking for a deaf Native American character. She checks every box, and the actress revealed that she wasn't interested in acting before seeing the Hawkeye casting call. To Entertainment Weekly, she shared, "Deaf people have really good visual skills. I can easily catch things. During training, they were like, 'Oh, wow, you're a fast learner.' I was like, 'Well, I just watched you.'"
Article continues below advertisement
Alaqua was thrilled to discover that Maya's ability to mimic others' movements wasn't too far off from her own capabilities as a deaf person. The actress also stated, "The deaf community is in huge support of this role because they want to see deaf people represented in these deaf roles. Most of the time, it's hearing people that take these roles, but finally, authentic representation is here. So I'm excited for that, and so is everybody else."
Alaqua is the second deaf actress to be cast as a deaf MCU character — Lauren Ridloff, a deaf actress, is known best for her roles in the television series The Walking Dead and the 2021 MCU film Eternals.
Hawkeye premieres on Nov. 24 on Disney Plus.