Folks Are Catching Wind That the Chuck E. Cheese Animatronics Are Getting Destroyed
The internet has caught wind of Chuck E. Cheese animatronics getting destroyed as locations close. Here's what the destruction entails.
The Gist:
Chuck E. Cheese's mascot animatronics are reportedly getting destroyed.
Some people believe that their decommissioned status is related to Five Nights at Freddy's.
The process of decommissioning and dismantling animatronic mascots is actually a pre-existing one.
Article continues below advertisement
It's no secret that the Five Nights at Freddy's horror game series draws heavy inspiration from the likes of Chuck E. Cheese. The franchise directly references the designs of animatronic mascot characters from family entertainment restaurant chains, which can often come off as uncanny and unsettling depending on who you ask. While they were originally designed with children's amusement in mind, many will claim that the animatronics look more creepy than anything.
Of course, the massive popularity of Five Nights at Freddy's certainly didn't do real animatronic mascots any favors. As the franchise became bigger over the years, the purposefully-creepy animatronics became pop culture icons, all but solidifying the creepy stereotypes behind the likes of Chuck E. Cheese characters.
In no small coincidence, the animatronics have since been destroyed at locations around the country, but is their destruction at all tied to FNaF's success? Let's break it down.
Article continues below advertisement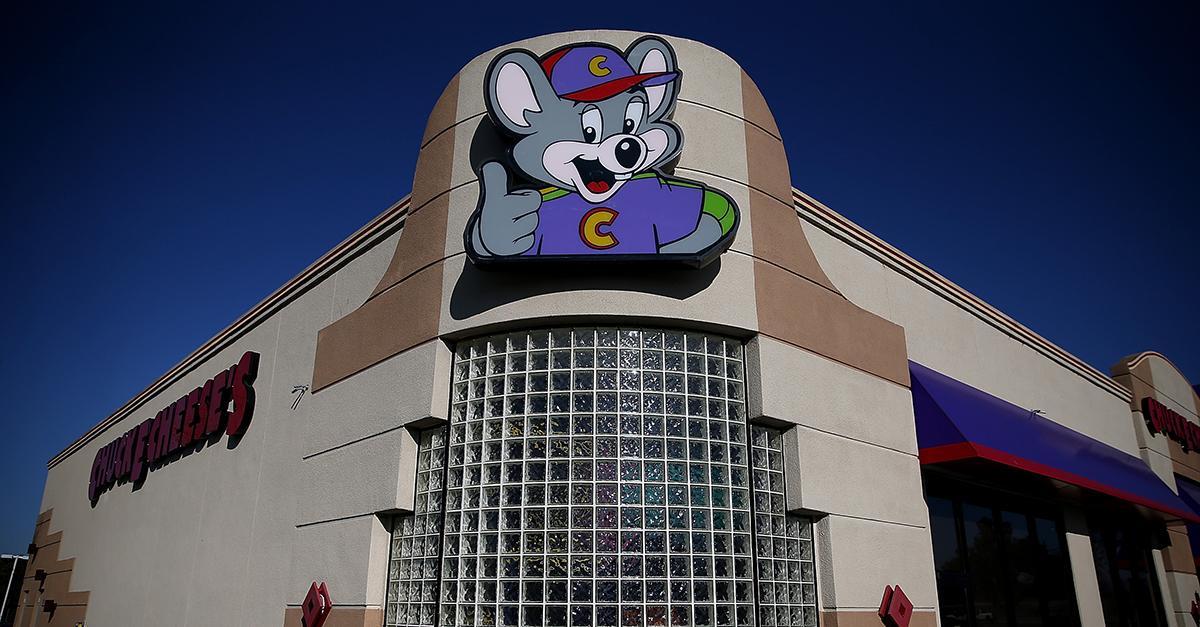 Chuck E Cheese animatronics have been getting destroyed over the last couple of years.
A viral TikTok from @networkpass shared some interesting details about the destruction process taking place at Chuck E Cheese.
Reportedly, Chuck E. Cheese is currently in the process of dismantling its many animatronic characters in all of its locations around the world. The dismantling process also involves video confirmation so that the restaurant chain can "prove compliance". Stages for the animatronic shows have since been replaced by electronic interactive dance floors.
Article continues below advertisement
But while it's easy to blame FNaF for their negative public image, the restaurant chain was already undergoing a massive rebrand before the original game ever came out.
In 2012, the Chuck E. Cheese character design received a massive overhaul, which would already render the previous animatronics with the old design outdated and obsolete. By 2015 (one year after the first FNaF game was released), animatronic stage shows were being reokaced with dance floors and performances by costumed characters.
Even long before that, the process of destroying animatronics certainly isn't new. Automated mascots from Chuck E. Cheese's original iteration, ShowBiz Pizza Place, often went through plenty of trial and error that resulted in the animatronics being dismantled and sold for parts. In fact, savvy collectors on YouTube have even gone out of their way to salvage some of these older animatronics before they can be destroyed.
Article continues below advertisement
Smaller Chuck E. Cheese locations were able to hold on to their animatronics for several years since the redesigns began taking place, but as of 2023, the dismantling process is set to affect all locations. Reportedly, a Chuck E Cheese in Northridge, Calif. will be the only one to retain an animatronic band, though the band itself will feature original designs.
FNaF certainly did a disservice to the public perception of animatronic mascots, but Chuck E. Cheese's phasing out and eventual destruction have been in the works for more than a decade.