'Supergirl' Star Chyler Leigh Inspired to Come out by Her Character, Alex Danvers
As her 'Supergirl' character came out on screen, actress Chyler Leigh felt the need to come out herself. But what is Chyler Leigh's sexuality?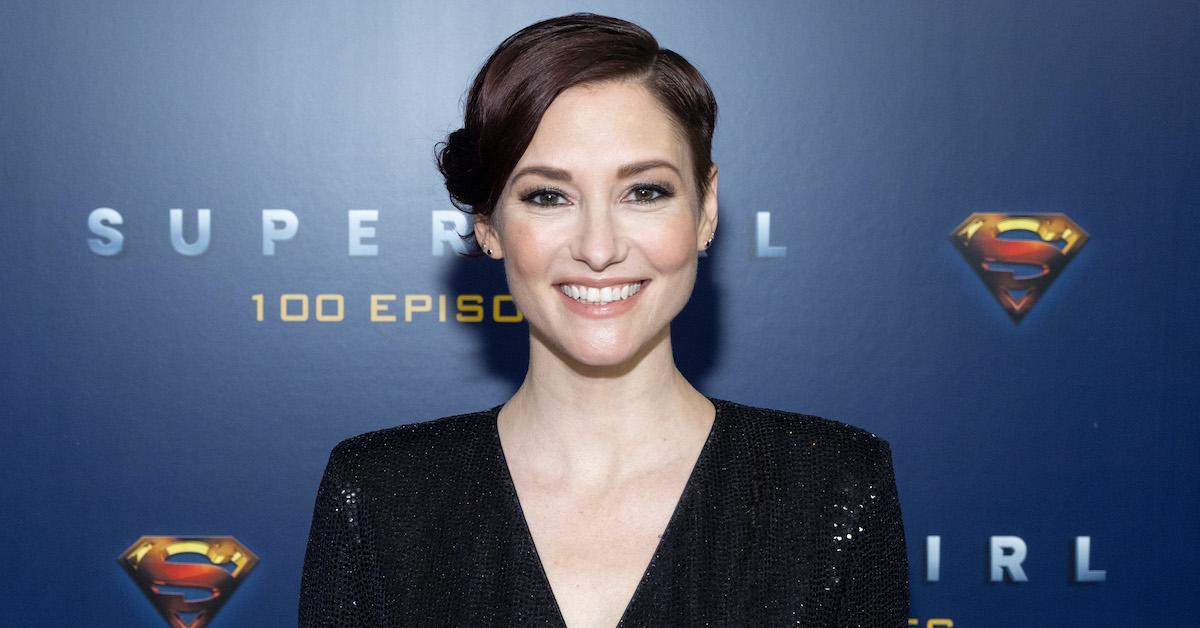 In Season 2 of Supergirl, Kara's sister, Alex Danvers, struggled to accept her sexuality and eventually came out as a lesbian. The scene has been applauded for how real and poignant it was and, in an emotional essay, actress Chyler Leigh recently revealed the reason her portrayal was so good was because it resonated with her own experience. So, without too much ado, Chyler chose Pride Month 2020 to come out publicly about her own sexuality. However, fans remain confused as to exactly what Chyler Leigh's sexuality is.
Article continues below advertisement
Though Chyler Leigh didn't name her sexuality expressly, she appears to be bisexual or queer.
Although her character came out as a lesbian, Chyler did not expressly label her own orientation in her post to the website of her charitable organization, Create Change. The 38-year-old actress is married to a man, actor and musician Nathan West. The couple have been together since they met while auditioning and later worked together on the WB show 7th Heaven. They married in 2002.
Article continues below advertisement
And the couple appears to remain happily married with three kids between the ages of 11 and 16. So while it's safe to assume Chyler does not identify as a lesbian as her character, Alex, did, her identity likely exists somewhere in the middle of the spectrum of sexuality. Lots of people in the queer community experience attraction and love for more than one gender, and while there was a time all such people were labeled "bisexual," there are a whole lot more labels, and some choose not to label it at all.
While some prefer the term "bisexual" others like "queer," or "pansexual," or "fluid," or perhaps even a word of their own choosing. The more people feel comfortable exploring and expressing their sexuality, as well as their gender identity, the more we are learning that there is a whole spectrum of sexual orientations and genders. That's a big reason why many have moved to use the umbrella term "queer" to refer collectively to people who don't identify as heterosexual and / or cisgender.
Article continues below advertisement
While Chyler and her husband accept her sexuality, not everyone in their life has.
While it was not easy for Chyler to come to grips with her sexuality and to open up to her husband about that, the former Grey's Anatomy star feels it has only made their bond stronger.
"It's been a long and lonely road for both my husband and myself but I can whole-heartedly say that after all these years, he and I are still discovering the depths of ourselves and each other," she writes, "but throughout our journey we've learned to be proud of who we are, no matter the cost."
Article continues below advertisement
Unfortunately, it did cost her the support of some loved ones who were not accepting of her truth. "I was told from dear friends (and even avid watchers of Supergirl) that they would no longer watch the show because of the fact that Alex's journey took a turn from their less than acceptable beliefs," she wrote. And they soon began to also distance themselves from Chyler herself.
Though she was hurt to be "outcast" from people she loved and cared for, Chyler says, "I don't hold a grudge towards the negative response, because as I said, we all have had a hard time in one way or another with acceptance (whatever the subject may be) whether towards ourselves or others."