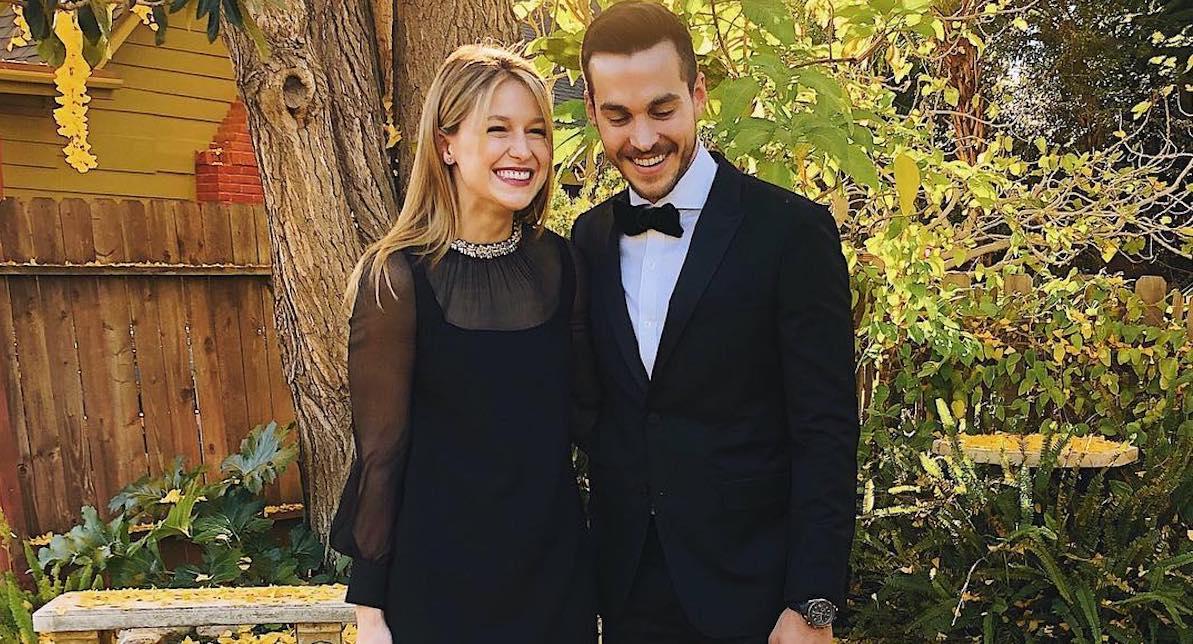 Melissa Benoist Met Her Husband Chris Woods on the Set of 'Supergirl'
Supergirl actress Melissa Benoist recently made headlines after talking openly about the domestic violence she faced from her ex-husband Blake Jenner. But in much happier news, it seems that Melissa is much happier now. After her divorce from Blake, she's since remarried to her former Supergirl co-star, Chris Wood.
Here's everything we know about her new husband and their relationship.
Article continues below advertisement
Melissa and Chris met on the set of Supergirl.
The two originally met on the set for Supergirl in 2016. Melissa is the lead role, as Supergirl, while Chris was cast to play her character's love interest. At the time they met, Melissa was in the middle of her divorce with Blake. The two were confirmed to be together when they were seen taking a PDA-filled trip to Mexico in March 2017, and Melissa's divorce was finalized by the end of that year.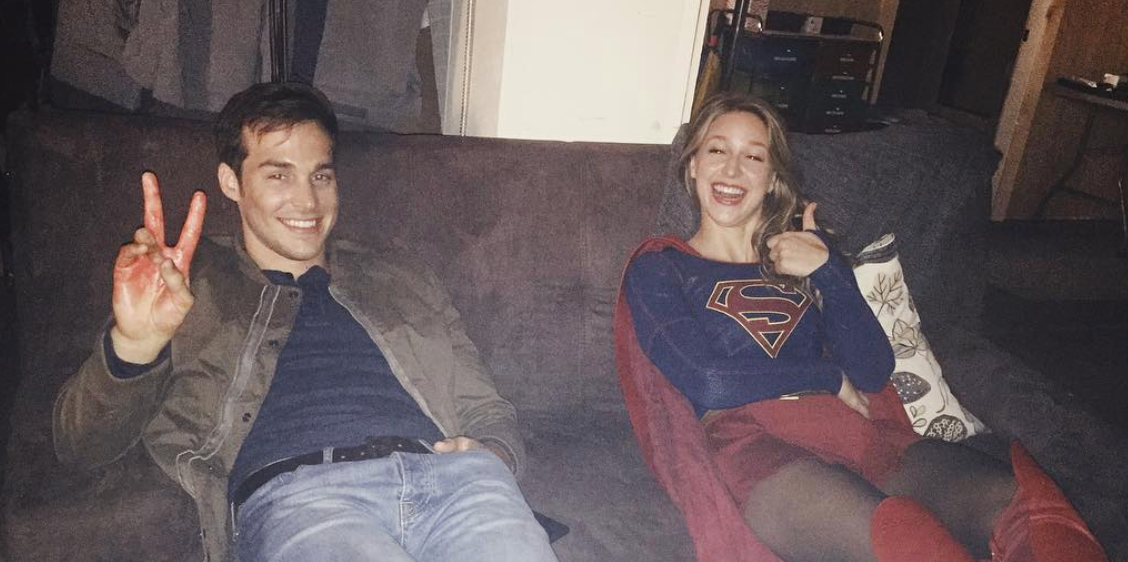 Article continues below advertisement
They announced their engagement in February.
Two years after they were initially spotted together, the couple announced their engagement on Instagram. Sharing the same shot of Christ kissing Melissa's cheek while she shows off the ring, the two revealed their engagement to all of their followers.
"Yes yes yes it will always be yes," Melissa captioned her photo, while Chris captioned his with "The happiest."
Article continues below advertisement
Melissa and Chris later wed in September that same year, in what E! News reports was a small, outdoor wedding.
"It looked like an elegant outdoor dinner party," the source told the outlet. "There was a lot of laughter and happiness."
Chris has a slew of acting roles under his belt.
Besides being Melissa's love interest as Mon-El in the CW's Supergirl, Chris has starred in a variety of other television shows. Some of his more notable roles include as Kai Parker on the Vampire Diaries and Adam Weaver in the Carrie Diaries.
Chris' first starring television role was as Jake in the TV series Containment, which aired for one season in 2016.
Article continues below advertisement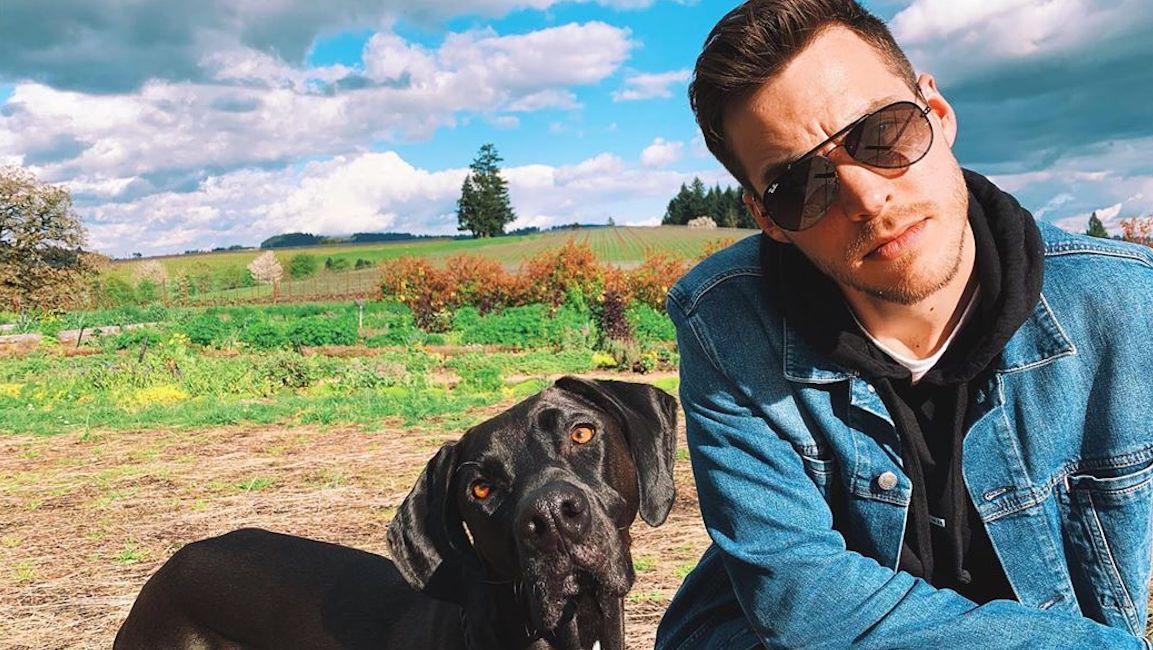 Melissa talked about her abusive ex in an Instagram TV video.
Melissa revealed to everyone the domestic violence she faced from her ex-husband in an Instagram TV video. Reading from a prepared statement, she detailed her story, which included sharing some of the specific instances of violence she faced from Blake.
Article continues below advertisement
In the video, she revealed that the injury to her eye was actually caused by a fight she had with Blake. She joked about the eye injury on the Tonight Show with Jimmy Fallon, saying that she fell down some stairs and hit her eye on a plant.
After Melissa came forward with her story, many took to Twitter to share their support with the hashtag #IStandWithMelissa. Celebrities, including Lini Reinhart, Rachel Zegler, and even Chris Wood shared their support for the star.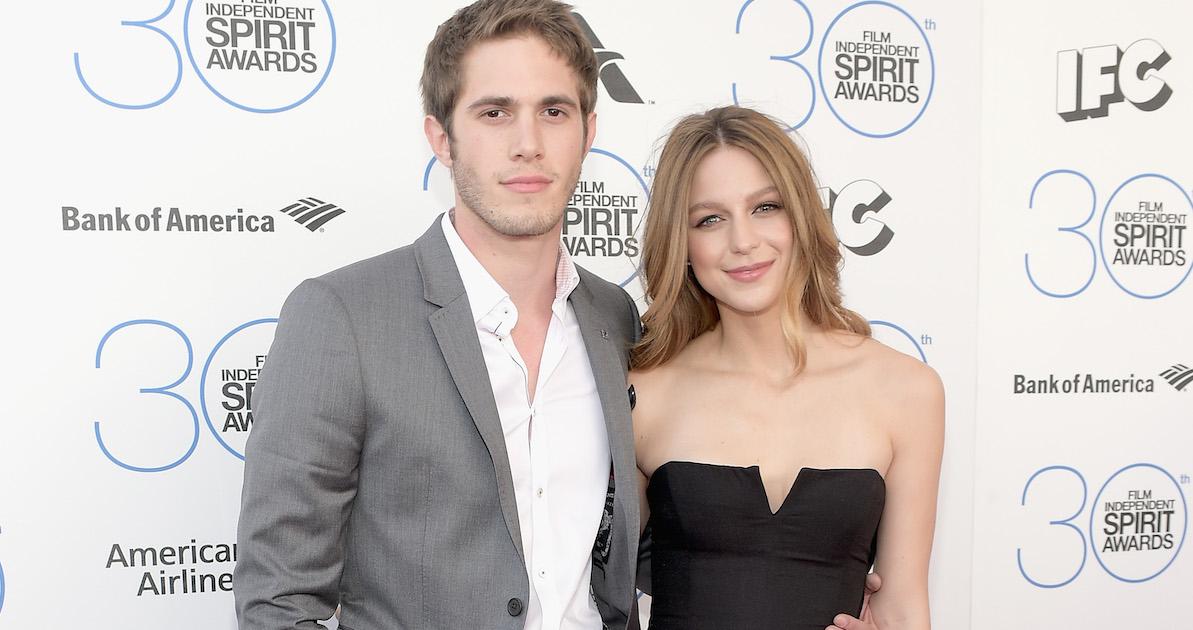 "Happy Thanksgiving! I'm going to kiss my wife and hold her tenderly. All day. And every day. How do YOU show love? #IStandWithMelissa" Chris tweeted about his wife.
Chris and Melissa recently celebrated the 100th episode of Supergirl together, marking their first public appearance together since Melissa came forward about the abuse allegations.