A Refresher on Melissa Benoist's Past Marriage to Former 'Glee' Co-Star Blake Jenner
Melissa Benoist and Blake Jenner's relationship is in the media after the 'Supergirl' actress spoke out about a past abusive relationship online.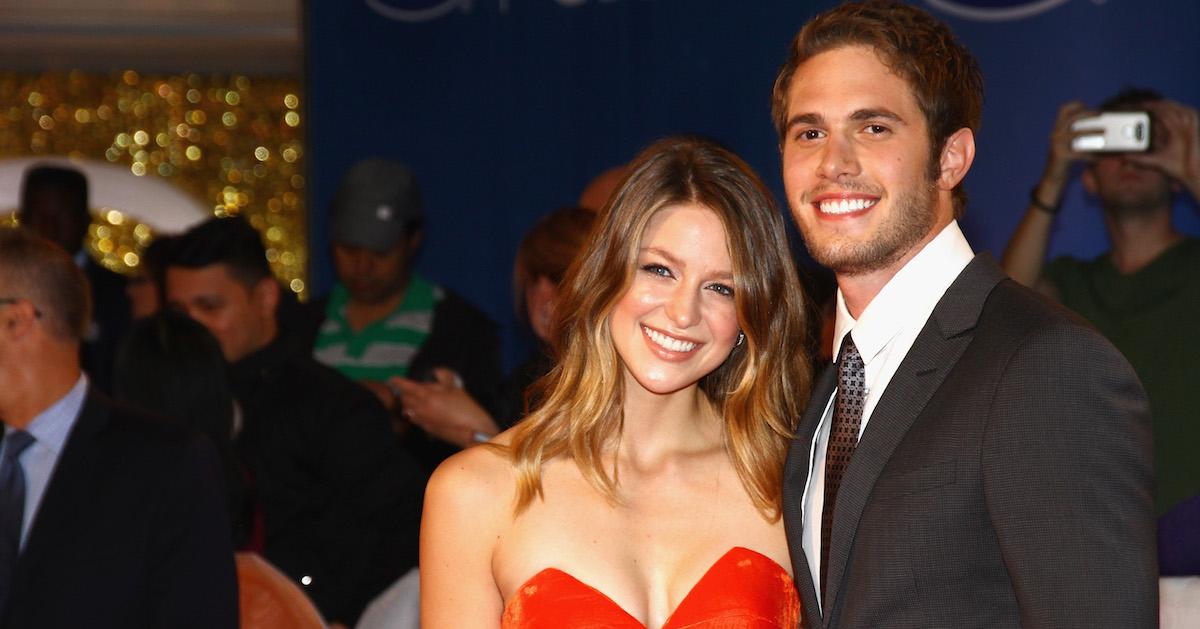 Melissa Benoist may star as Supergirl on The CW's hit superhero show, but she's talking about her vulnerabilities surrounding her previous struggle with domestic abuse in a powerful Instagram live video. The actress, who has led the show for five seasons, discussed a previous relationship during which she dealt with Intimate Partner Violence (IPV).
Article continues below advertisement
Melissa did not name her abuser in the video (she is now married to her co-star Chris Wood), but she received a ton of support from fans and fellow celebrities who used the hashtag #IStandWithMelissa.
Before marrying Chris in 2019, Melissa was married to her former Glee co-star Blake Jenner. Read on for a timeline of Melissa Benoist and Blake Jenner's relationship, from their on-screen meeting to their subsequent relationship and marriage.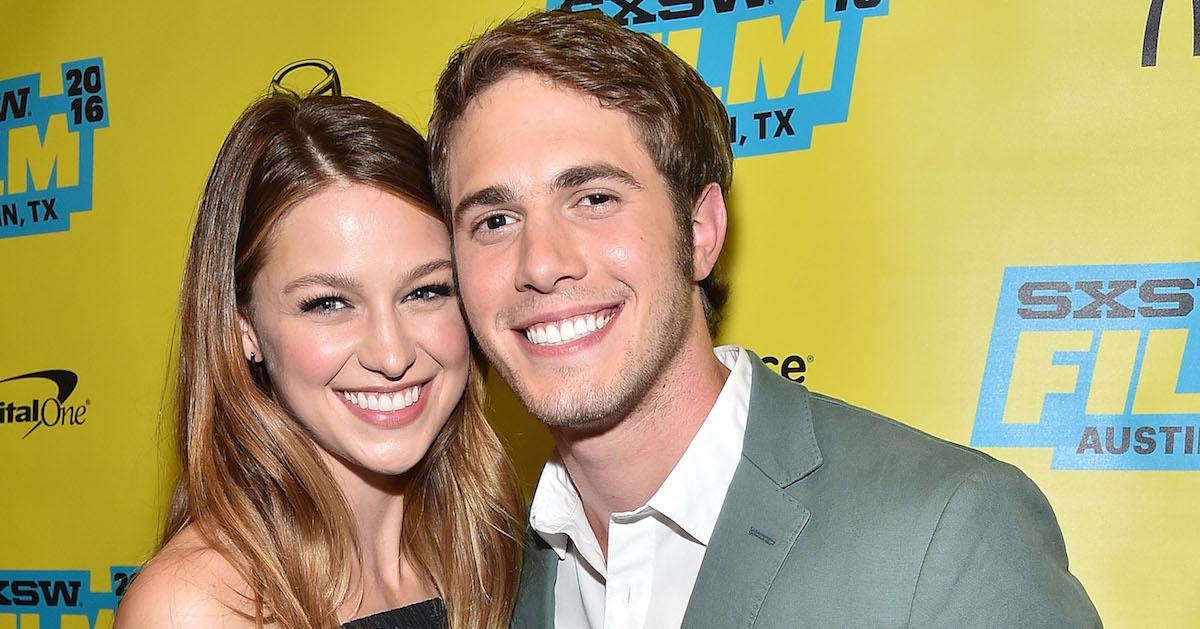 Article continues below advertisement
How did Melissa Benoist and Blake Jenner meet?
Because Glee was a show about a high school glee club, it was no surprise when the series added a new set of characters following the graduations of most of the original cast. Ahead of Season 5, Melissa was cast as Marley Rose, the daughter of a cafeteria employee who dealt with extreme poverty and an eating disorder.
Blake Jenner was also given a spot on the series after winning Season 2 of the short-lived Oxygen reality series, The Glee Project (Tony Award winner Ali Stroker came in second place that season).
His character was Ryder Lynn, who had a striking similarity to the late Cory Monteith's character, Finn Hudson. Ryder was a football player who had issues with low grades.
Article continues below advertisement
Ryder and Marley struck up a romance on the show while also being part of a love triangle with fellow character, Jake Puckerman (Jacob Artist).
While the two ultimately left the series during Season 6, they got engaged while filming the fifth season in 2013.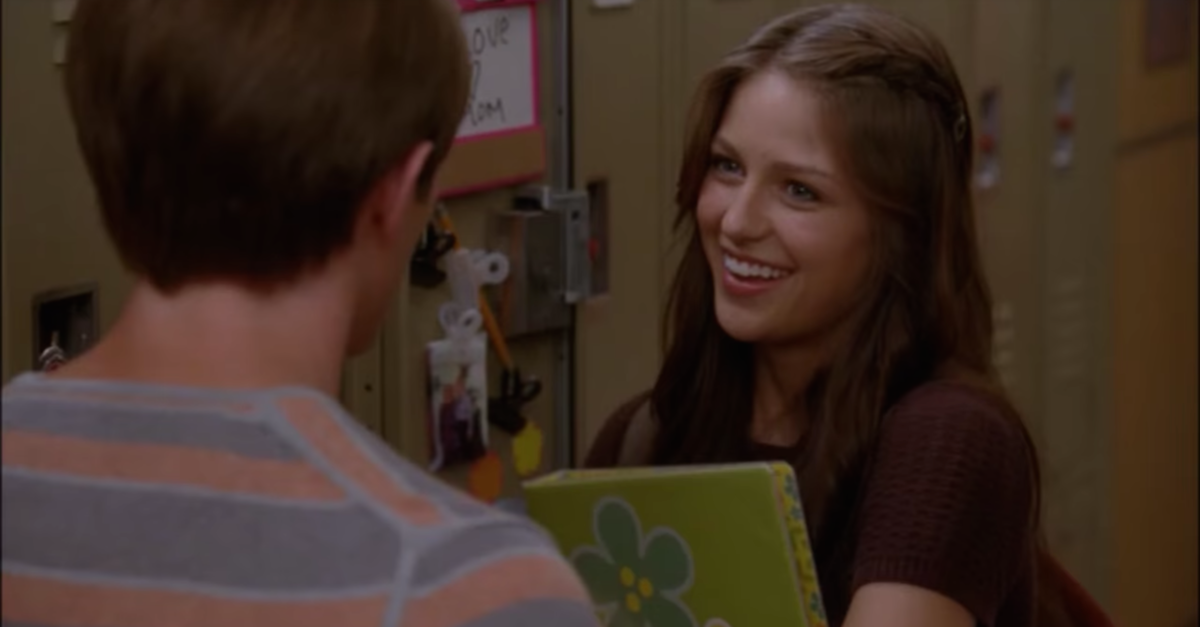 Article continues below advertisement
"I thought she was the bomb the second I saw her, so it was just super cool to be working together," Blake said about Melissa to People in 2014. "Thankfully, we've had some scenes together. Because if we didn't, I don't think we would have had the time to get to know each other."
He also discussed their engagement, which was apropos for the singing duo.
"It was fun, it was real low-key. It was private," he said. "I did sing, I sang 'Will you marry me?' It was funny, it was a lot like us."
Blake and Melissa exchanged vows secretly, but split shortly thereafter.
It was revealed in 2015 that Melissa and Blake were married, but she later went on to say that the couple had wed long before their announcement. She was also cast in Supergirl that year. It was later confirmed that they actually swapped rings in 2013, shortly after publicizing their engagement.
Article continues below advertisement
But, by December of 2016, the couple had split up due to "irreconcilable differences," and their divorce was finalized by December of 2017. The two never subsequently commented on their divorce. Melissa began dating Chris in 2017.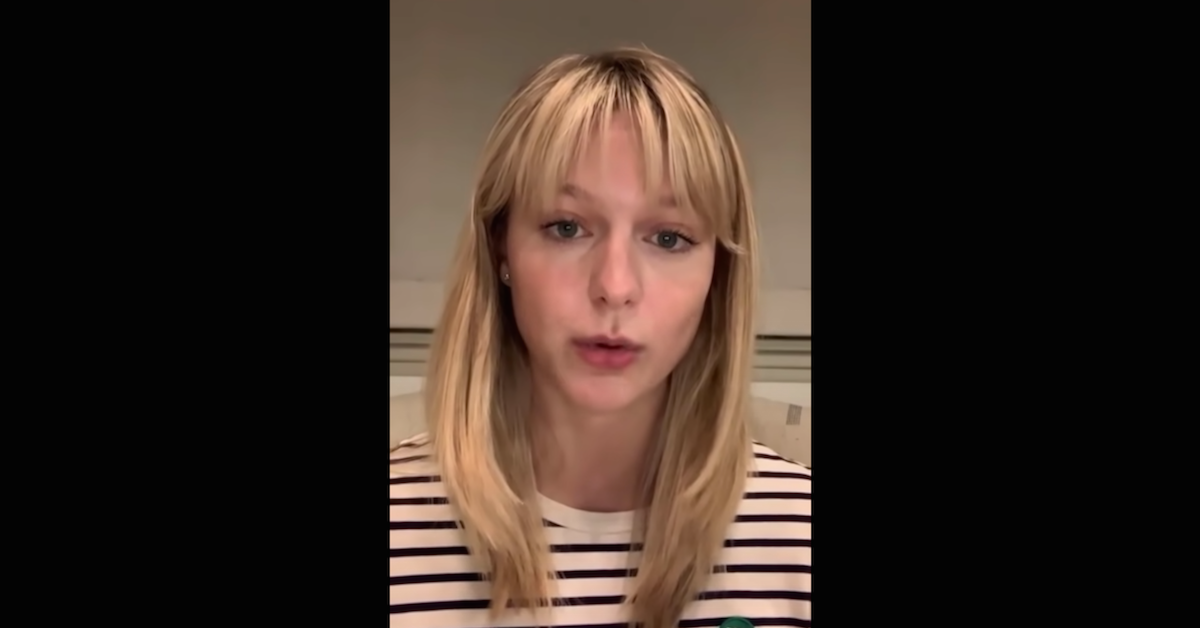 Article continues below advertisement
What did Melissa Benoist say in her video?
Melissa's powerful domestic violence admission was detailed in "Life Isn't Always What it Seems," during which she noted how she never expected to find herself in a position of being abused, and that she excused certain behavior in hopes that she could change her partner. The content of the video is potentially triggering.
"He could be charming, funny, manipulative, devious," she said about her abuser, who she also mentioned was younger than her.
"He became a friend, a friend that made me laugh and feel less alone, made me feel special and worthwhile. And then once we started dating, it was a zero-to-60 catapult," she continued.
Article continues below advertisement
The first instance of abuse, she said, was five months into their relationship, when he threw a smoothie at her face. She noted that he became extremely jealous when she had to film romantic scenes with other people.
Melissa also said that she turned down many auditions because her partner didn't approve of her potentially taking on certain kinds of roles.
Article continues below advertisement
The violence she suffered from included getting dragged, punched, and head-butted. One of the most significant incidents, she said, was when her partner threw a phone at her, causing her eye to tear.
"The impact tore my iris, nearly ruptured my eyeball, lacerated my skin and broke my nose. "My left eye swelled shut, I had a fat lip, blood was coursing down my face and I can remember immediately screaming at the top of my lungs," she said.
Melissa and her partner came up with a story about how they would blame the eye injury on her tripping and falling on a potted plant. Melissa relayed said story during a 2016 interview on The Tonight Show with Jimmy Fallon.
"I slipped and fell and hit my eye on a potted plant," she said to Jimmy at the time.
Article continues below advertisement
The interview has since gone viral again following Melissa's video about abuse. It is important to note that Melissa has not named her abuser. Her husband, Chris Wood, has since expressed his support on Twitter.
If you or someone you know is experiencing domestic violence, call the National Domestic Violence Hotline at 1−800−799−7233.