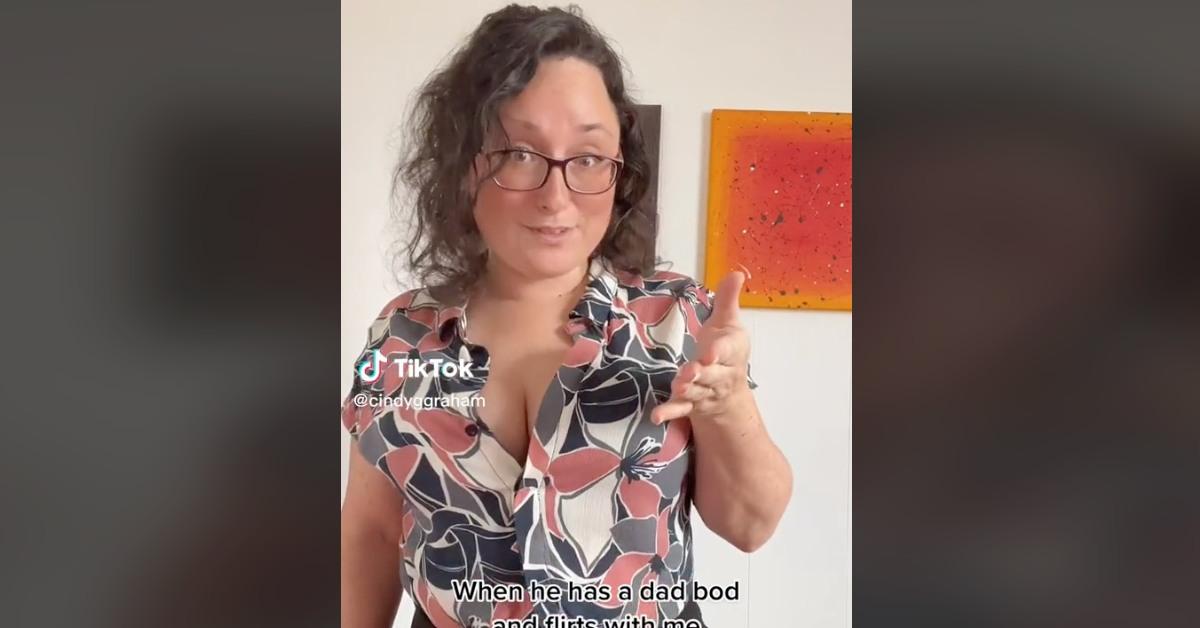 Hot for Teacher? Cindy Graham on TikTok Sure Hopes So
Let us set the scene for you: You're in 7th grade. You and your mom have to stop at the grocery store to pick up some Gushers for your lunches. You run into your teacher and are so embarrassed because it's weird that your teacher is in the wild and leaves their classroom at all.
We're sure this is a scenario that has played out for the majority of us. And with social media, it's even worse.
Article continues below advertisement
The Cindy Graham TikTok controversy explained.
Cindy Graham, supposedly a 42-year-old teacher, has been causing quite a stir with her teacher-inspired TikToks. Her TikTok bio reads, "Breaking teacher norms on my IG."
At first, Cindy's TikToks just seem unprofessional. The one above reads, "When he has a dad bod and flirts with me, while picking up his kid from school" and the sound paired with it is, "Me? Obsessed with you? Yes, yes I am, b---h."
Article continues below advertisement
In this video, Cindy plays the "father" of one of her students, who mouths, "Oh yeah, hun get your tits out" after Cindy spills water on her shirt at school.
While definitely inappropriate, those are some of the tamer videos. There are others that are insanely sexual in nature and would cause anyone to be fired...
This video has Cindy pretending to pleasure herself during a lunch break, only to be interrupted by her principal.
Article continues below advertisement
In this video, Cindy shows what she does when she "comes home from work." She's wearing professional clothes and then transitions to sitting on the bed in her lingerie.
This brings us to our question...
Is Cindy Graham a real teacher?
TikTok user @false.advertizing seems to think that Cindy is not a real teacher and brings up some good points to back up her opinion. In the video, she says, "She's just playing on the fact that a lot of people want to do stuff to their teachers... Their [teachers'] rules for what they can post online are so strict."
Even further proof that Cindy is most likely playing on the "hot for teacher" idea is that we found her OnlyFans account, which is centered around that same theme.
And if Cindy is, in fact, a teacher... she has definitely been fired by now.