10 Black History Month Door Decorating Ideas for Teachers, Courtesy of TikTok
The role of a teacher comes with great pride and responsibility. Teachers shape the minds of tomorrow's leaders and supply students with long-lasting memories.
With February in full swing, Black History Month is upon us. Anyone well-versed in Black history knows that it's a very broad topic — from the civil rights movement to notable inventors, business owners, and black politicians.
Article continues below advertisement
Since many students are visual learners, implementing Black History Month decor can empower students to learn while providing Black students with a sense of pride.
As usual, TikTok is coming in clutch — giving teachers tons of ideas for transforming their doors into Black History Month projects.
Here are 10 ways you can celebrate the monumental month with door decor ideas.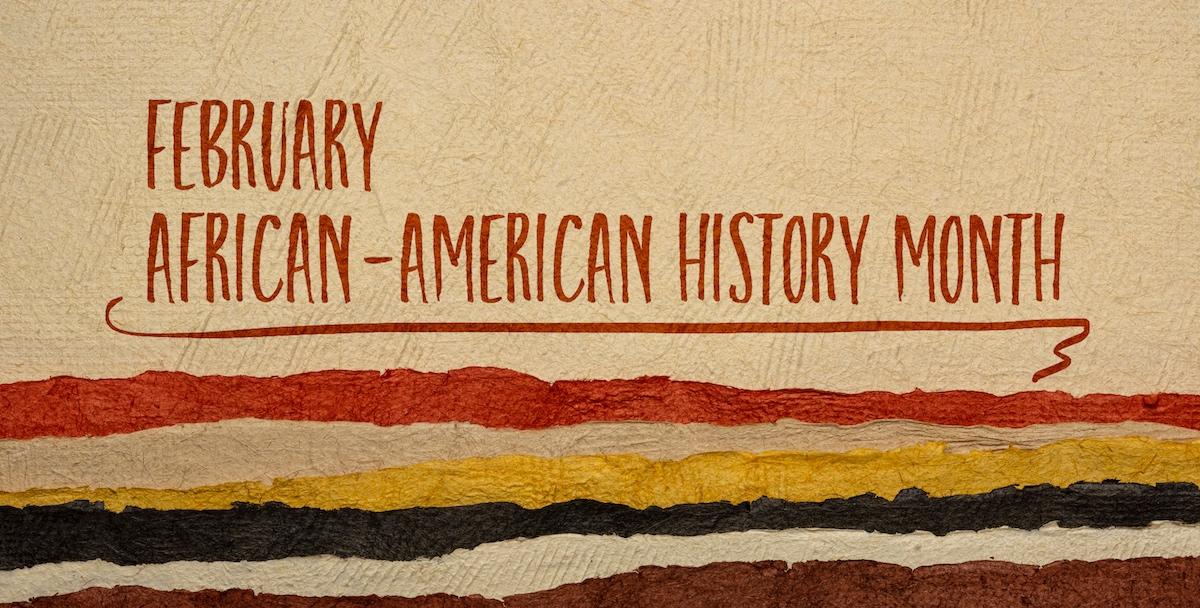 1. Black musicians
It's no secret that Black people created various genres of music spanning R&B, soul, jazz, and more. Black musicians like Michael Jackson, Beyoncé, Aretha Franklin, and more have made incredible contributions to their craft, and teachers can decorate their doors to reflect some of the accomplishments such notable musicians have made.
Article continues below advertisement
2. 'Hidden Figures' door
In Hidden Figures, Taraji P. Henson, Octavia Spencer, and Janelle Monáe did one heck of a job portraying Katherine Johnson, Dorothy Vaughn, and Mary Jackson, respectively: the three Black women working as mathematicians at NASA during the Jim Crow South. The three women's contributions helped the U.S. launch astronaut John Glenn into orbit and put the country at the top of the Space Race.
Article continues below advertisement
This teacher did a lovely display of one of the mathematicians by tracing an image and posting math questions for students to make her door interactive.
Article continues below advertisement
3. An homage to Black entertainers, filmmakers, activists, and business people
Instead of focusing on a set topic within Black history, this teacher decided to pay homage to all the notable Black figures ranging from activists, actors, musicians, scientists, athletes, and many more. This is another way students can learn about the contributions many Black people have made in various fields.
Article continues below advertisement
4. Black History Is Love
Since Valentine's Day falls during Black History Month, this teacher decided to commemorate both notable celebrations in one. It's important for us all to love one another, and there's no better time to showcase that than during BHM, especially with reports about politicians wanting schools not to teach Black history.
Article continues below advertisement
5. Dr. Martin Luther King Jr.-inspired door
Rest in power Dr. Martin Luther King Jr.! Dr. King's message was all about equality for all and spreading love at a time when Black people were the subject of race wars, segregation, and unfair treatment in the eyes of the law and society. This door showcases one of Dr. King's notable quotes and the hands of people of different shades displaying that they will choose love instead of hate.
Article continues below advertisement
6. A Shirley Chisholm-inspired door
This teacher decided to bring her students in on the fun via a door decorating contest. The team decided to highlight Shirley Chisholm, who was the first Black woman to be elected to the U.S. Congress in 1968. Additionally, the Brooklyn native was the first African American woman to seek the nomination for president of the United States from the Democratic party. This door pays homage to Shirley who made it possible for other women to aspire to governmental positions.
Article continues below advertisement
7. An Amanda Gorman-inspired door
Next up, we have an Amanda Gorman-inspired door! If you're unfamiliar with Amanda Gorman, she's a Black activist and poet who frequently shares her views as they relate to Black identity, feminism, marginalization, and climate change. She is also the first person to be named the National Youth Poet Laureate. Amanda had the privilege of sharing her poem "The Hill We Climb" at the inauguration of President Joe Biden in 2021. This door shines a light on Amanda's touching words.
Article continues below advertisement
8. A Ruby Bridges-inspired door
This teacher decided her class would create a Ruby Bridges-inspired door. Ruby is considered to be the face of desegregation. She was the first African-American student to desegregate the all-white William Frantz Elementary School in Louisiana at the tender age of 6. This was during the New Orleans school desegregation crisis on Nov. 14, 1960.
The teacher used the door-making project to show students that while we don't all look the same, we all deserve to be represented.
Article continues below advertisement
9. A Black woman with a headband filled with notable Black leaders
This door decor is simply gorgeous. The teacher made it a point to showcase Black beauty and Black excellence in one. She has a Black woman with curly hair wearing a headband that's filled with notable leaders and public figures, including Harriet Tubman, Shirley Chisholm, Dr. King, Barack Obama, Maya Angelou, and more.
Article continues below advertisement
10. 'A Different World'-inspired door
Last but certainly not least, we have a Black History Month door that highlights the American sitcom A Different World. The sitcom is a spinoff of The Cosby Show and showcases Desiree Huxtables's (Lisa Bonet) time at Hillman College, a fictional HBCU in Virginia.
Article continues below advertisement
The show shined a light on race and class relations, sexual assault, the Equal Rights Amendment, and the HIV and AIDS epidemic. This show is the reason why many college-bound high school seniors decided to choose an HBCU to further their education.
Happy Black History Month!