Clayton Phipps Is the Cowboy Who Found One of the Most Impressive Dinosaur Fossils Ever
Who is Clayton Phipps from 'Dino Hunters'? He's been looking for dinosaur fossils for nearly two decades. Details on his background and the show.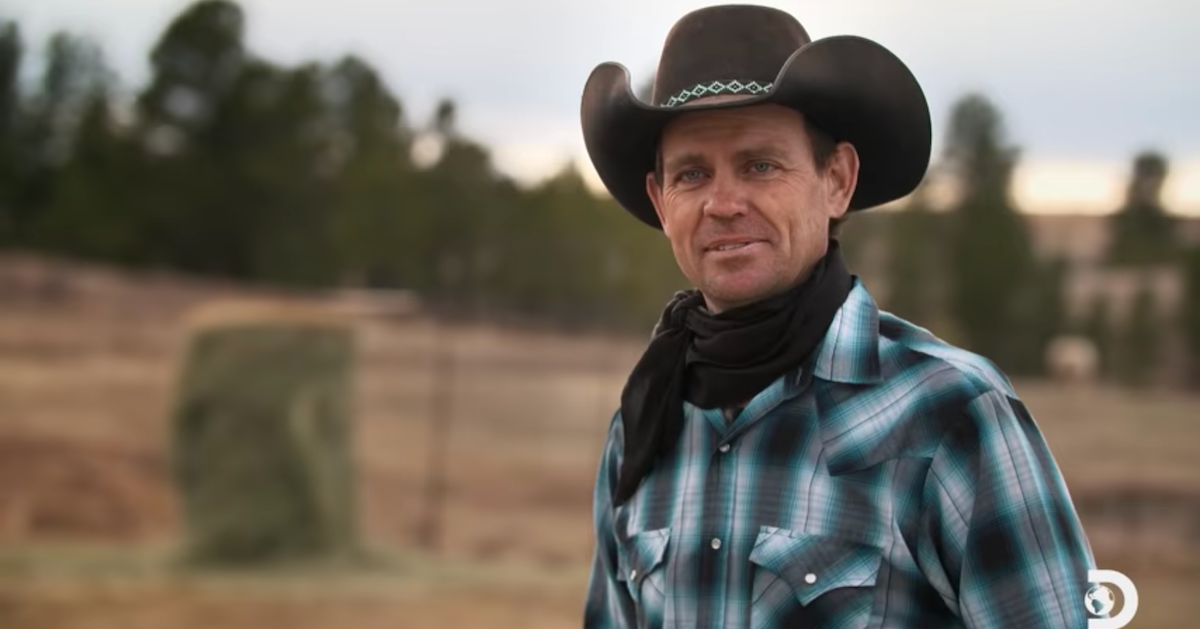 If you get enthralled with the suspense of watching miners dig for gold on Bering Sea Gold, then you'll likely enjoy the different type of search that's featured on Dino Hunters. The Discovery series, which premieres on June 19, is the modern Wild, Wild West version of the gold rush.
Instead of looking for treasure that lies beneath sea level, the cast of Dino Hunters consists of ranchers and cowboys who are looking for dinosaur fossils.
Article continues below advertisement
Naturally, finding these fossils proves to be a difficult task, and the various cowboys featured on the show are put to their limits.
Clayton Phipps has been on the lookout for dinosaur remnants for years, and he's enlisting the help of his young son on the show. Who is Clayton Phipps from Dino Hunters? Read on to learn about his background, and his past big finds.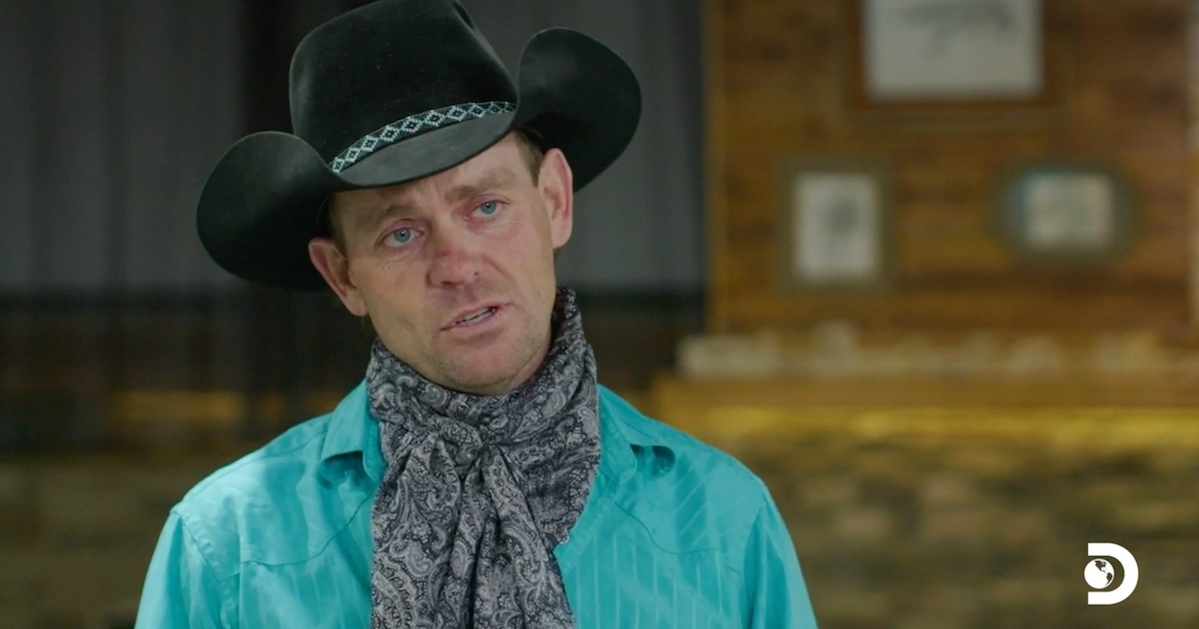 Article continues below advertisement
Who is Clayton Phipps from 'Dino Hunters'?
The Montana-based dinosaur hunter is from a family of cattle ranchers and he first found a big fossil in 2003 on his own land. It was a complete skull of a Stygimoloch, which he later sold for $40,000. After his initial find and the decline of the ranching industry, Clayton became dedicated to looking for dinosaur remnants full-time.
"It was a hobby at first. When my father passed away I inherited a small ranch. My ranch was too small to make a living on and support my family, so I decided to quit my job to run the ranch and look for fossils to help supplement our income," Clayton told Pacific Standard Magazine. "My hope was to find something really great so I could buy more land."
Fossils can be sold to museums or privately for upwards of several million dollars. Though the work is demanding, the payoff can be significant.
Article continues below advertisement
Just three years into his fossil career, Clayton found the "Dueling Dinosaurs" fossil, which is largely considered to be one of the most important fossil discoveries in recent times. Clayton and his cousin Chad O'Connor and friend Mark Eatman went searching in the area known as Hell Creek in Montana, which is known for having fossils. After an unsuccessful first day, the pair reluctantly returned to the spot a month later, which was when they made their discovery.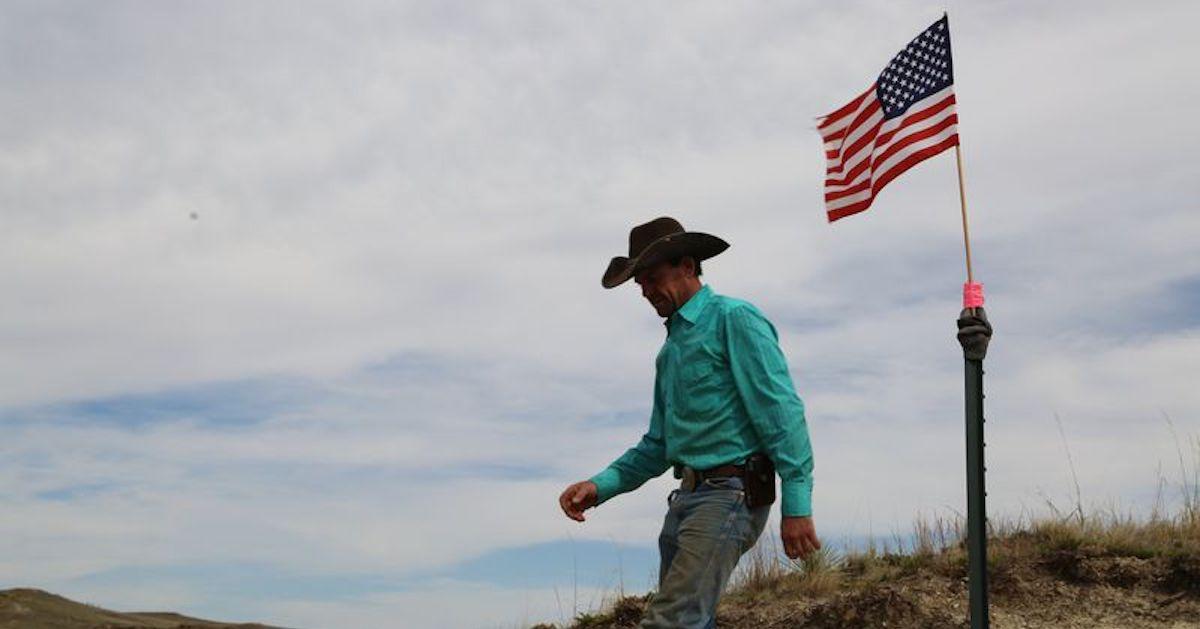 Article continues below advertisement
The fossil showcased two dinosaurs that appeared to be in a fight with one another. They both died at the same time, while they were fighting.
"These two dinos were obviously not friends. There are snapped-off teeth from the nano imbedded in the flesh of the ceratopsian. They undoubtedly killed each other," Clayton told Pacific Standard Magazine.
A three month excavation process then took place as a team worked to get the amazing fossil out of the ground.
Several museums ultimately passed on buying the "Dueling Dinosaurs" fossil, so it was reportedly placed up for auction at Bonhams in New York. Per Pacific Standard Magazine, Clayton hoped to get between $7 million and $9 million for the fossil. It's unclear now how much the piece was auctioned off for, or if it sold at all.
It's a family affair for Clayton Phipps on 'Dino Hunters.'
The 2006 find proved that Clayton has certainly earned his nickname as the "dinosaur cowboy." On Dino Hunters, he's working with his son, Luke Phipps, with the hopes of finding their next big fossil.
Outside of his work, Clayton is a married father of three. The family lives on a 1,100 acre cattle ranch in Brusset, Mont.
Dino Hunters airs on Fridays at 9 p.m. on the Discovery Channel.