"Coach-O Chanel": Coach's New Tabby Bag Looks a Lot Like a Chanel One
In September 2023, Coach released its new Tabby bag. Fans of the brand Chanel believe Coach "copied and pasted" its classic design
Fashion retailer Coach has been around since 1941 and is a notable brand among luxury shoppers. However, the brand landed in hot water after releasing one of its latest designs.
In September 2023, social media sites like Twitter and TikTok exploded after Coach shared its updated take on a classic design. The company's Tabby bag has a brand-new look strikingly similar to another famous fashion house: Chanel.
Article continues below advertisement
Since its debut, many fashion lovers have discussed the seemingly copycat design on social media. Keep reading to see what they're saying about the whole situation.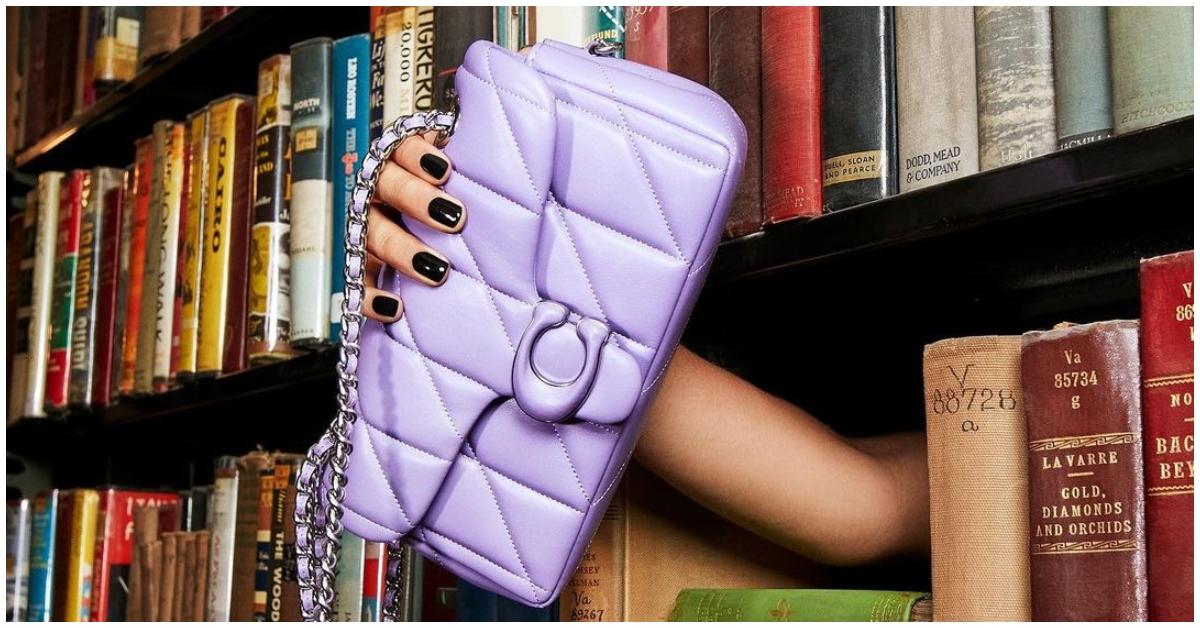 Article continues below advertisement
Luxury fashion followers dragged Coach for seemingly creating its Tabby bag with Chanel in mind.
As much as I adore looking at luxury brands like Coach and Chanel, I'm well aware that these companies have likely run out of new ways to make the fashion girlies gag. I also know that Coach isn't the first or last brand to take advantage of other companies' designs. However, this blatant lookalike moment was too obvious not to discuss.
In September 2023, one of Coach's retail employees, Brandon Nguyen (@branbran1997), posted the company's design from its Tabby collection. While in his Coach store, Brandon modeled the bag, which was a solid, bright pink color and designed with quilted fabric and a silver and pink chain shoulder strap that customers could carry or turn into a crossbody bag.
Article continues below advertisement
Brandon also showed the bag included Coach's signature "C" logo placed at the center of the bag. He then showed its inside compartments, which included several places to store your items in the small bag.
Article continues below advertisement
Brandon's video soon made its rounds on Twitter and TikTok. On Twitter, one user, @xogabbyelle_, accused the brand of "copy and pasting" Chanel's design for their classic handbag and called it a Coach bag. Another user, @thatgirlbamz, coined the bag a "Coanel" — mixing the names Coach and Chanel. Of course, Twitter did what Twitter does best and joined in on the "Coanel" mashup jokes.
Article continues below advertisement
"Dripped in my pearls like coco coanel!" one user posted, quoting Beyonce's "Heated."
"Coach-o Chanel," another stated.
"These coanel bags is a bad habit," said a third user.
Article continues below advertisement
Another TikToker claims Coach stole another one of Chanel's earlier designs.
As I previously explained, Coach isn't the first or last brand to seemingly attempt a Chanel dupe. However, the brand might be the first to use not one but TWO previously used Chanel designs in its latest collection.
Amid Brandon's video of Coach's apparent take on one of Chanel's famous bags, the company also seemed to take some creative licensing with an additional item. During one of Brandon's other TikToks, the customer service rep showed off Coach's lipstick collection, which included tops and accessories designed with a white base and pink and red lips.
The collection also has a lipstick purse that is white with red and pink lips. The bag has been all over TikTok since its debut, with many users sharing its details. However, one TikToker, Rachel (@rachelcostantino), pointed out that the lipstick bag looks eerily similar to one of Chanel's lipstick bags.
Article continues below advertisement
During her 15-second TikTok, Rachel shared a photo of the Coach lipstick bag and said it "reminded me so much" of the bag Chanel released in 1994. Like the Coach bag, the Chanel lipstick bag is white, has a quilted texture, and is covered with lipstick graphics.
While Rachel said in her TikTok that Coach could've been paying "homage" to Chanel or simply liked the design, she received a few comments from people who agreed the bag looks the same. However, both commenters said they preferred the Coach bag over Chanel, so Coach's possible dupe seemingly worked once again.