Yes, There Is a 'Cocaine Bear' Video Game – But It's Just a 'Pac-Man' Clone
The 'Cocaine Bear' video game is now available and is entirely free to play. Here's where to play the companion game ahead of the movie's release.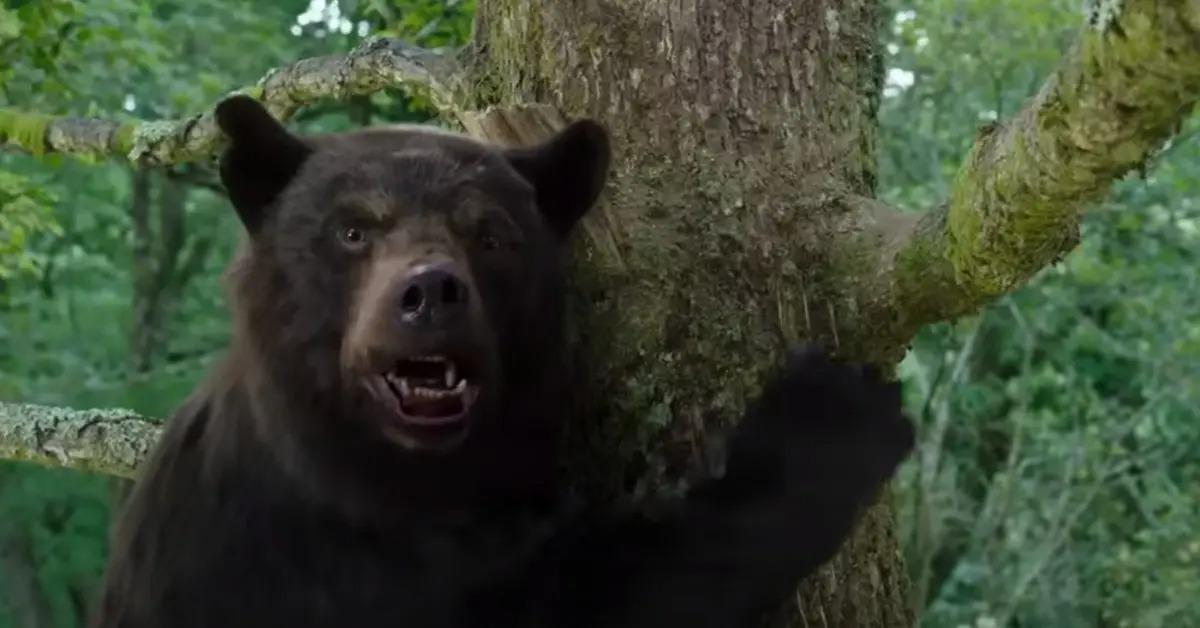 The Cocaine Bear movie hits theaters on Feb. 24, but right now you can dive into the official Cocaine Bear video game for free. The online game is loosely based on the movie (which is loosely based on real events), and it's an easy way to get your action-comedy fix without having to leave the comfort of your home.
Here's where you can play the Cocaine Bear video game, along with some details about the upcoming film from Universal Pictures.
Article continues below advertisement
Where to play the 'Cocaine Bear' video game.
The Cocaine Bear video game is playable for free through its official website. The goal of the companion game is simple – eat as many people as possible to earn a spot on the leaderboards. You'll play as the eponymous Cocaine Bear as they track down their prey through a retro-inspired world that takes a lot of cues from Pac-Man. Viewed from a top-down perspective, you'll be able to pick up power-ups and other items to earn bonus points as you try to get your name on the high-score boards.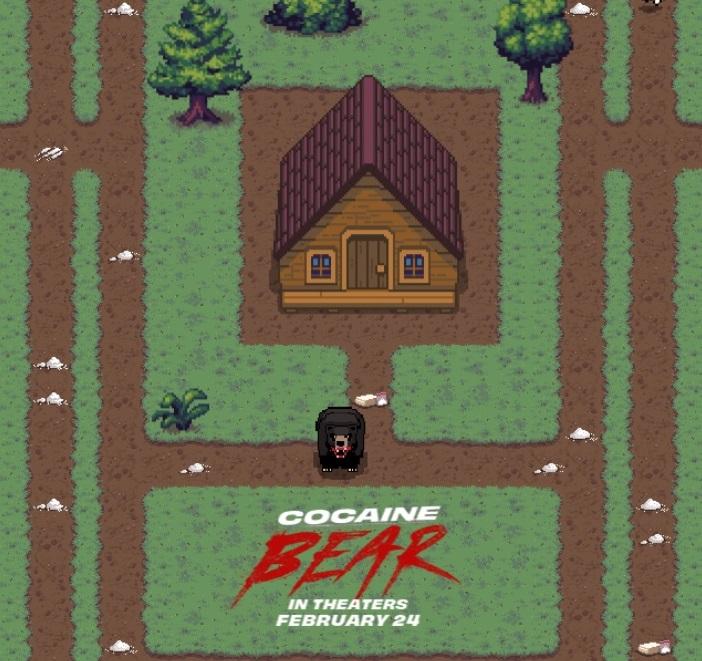 Article continues below advertisement
Eat all the people on a map, and you'll be thrown into a new level. But if your energy meter at the top of the screen is depleted, the game ends immediately. That means you'll need to constantly be on the lookout for power-ups (aka, more cocaine) and other objects that'll boost your energy meter and let you continue to rack up a body count. Controls for the game are as simple as its premise, as you'll only need to use the arrow keys to maneuver your character.
The Cocaine Bear video game only appears to be playable through a web browser and is not available on iOS or Android. It's currently unclear how long his companion game will be available for, so be sure to hop on sooner rather than later if you have any interest in ranking on the people-eating leaderboard.
Article continues below advertisement
The 'Cocaine Bear' movie arrives in theaters on Feb. 24.
While the game doesn't feature much of a storyline, the Cocaine Bear film offers a bit more structure. It follows a bear that's unknowingly ingested a lost duffel bag filled with cocaine before wandering into a nearby town and attacking the locals.
The movie was written by Jimmy Warden and is directed by Elizabeth Banks, and will feature Keri Russell, O'Shea Jackson Jr., Alden Ehrenreich, Christian Convery, and more as they attempt to fend off the wild creature.
Cocaine Bear hits theaters on Feb. 24, but its companion game is now available for free.