'Cocaine Bear' Is Absolutely a Real Movie, but Is It Also a Real Story?
The trailer for 'Cocaine Bear' is as insane as the title of the movie and we can't wait to see it. Is it at all possible that 'Cocaine Bear' is a true story?
It's difficult to look at the words "cocaine bear" and take them literally. After all, what could that story possibly be? Either a bear smuggled cocaine or even more insane, a bear did cocaine. Both options are extremely farfetched and yet the movie Cocaine Bear is about one of those scenarios.
Article continues below advertisement
Is this an example of art imitating life or are we bearing (pun intended) witness to the fevered imagination of Hollywood? Is Cocaine Bear a true story? Let's buy a ticket and ride the snake ... or in this case, the bear.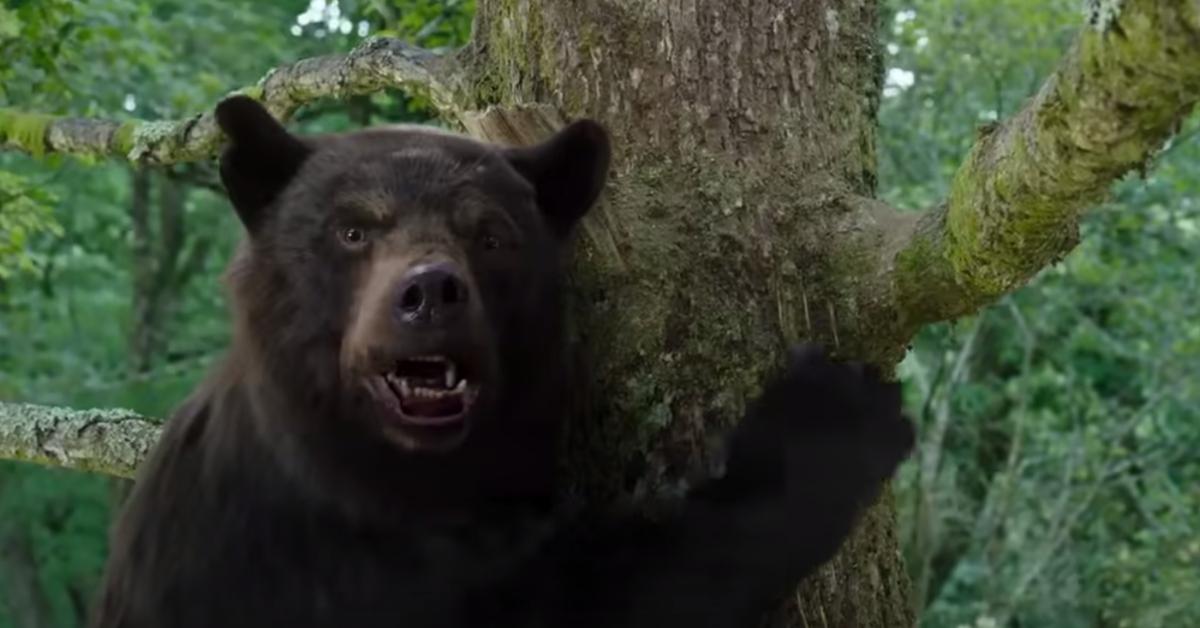 Article continues below advertisement
Is 'Cocaine Bear' a true story?
The trailer for Cocaine Bear is frenetic and anxiety-inducing, which is probably pretty close to a night of cocaine use. Beyond the incredible casting and concept, what we also see is that this motion picture was "inspired by true events."
In an interview with Film Independent, movie producer Rona Edwards said, "You may want to use 'inspired by' if you've changed the story so much that it's basically just an essence of the original story."
For Cocaine Bear the essence is a bear on cocaine.
The movie stars Ray Liotta in the last movie before his death, as well as Kerri Russell, Margo Martindale, Alden Ehrenreich, Jesse Tyler Ferguson, and O'Shea Jackson Jr., to name a few. It opens on two paramedics who were called to a remote cabin where they are met by a grizzly — another pun — scene. It's implied that people are either hurt or killed and one paramedic discovers why when he opens the door to a room in the cabin and is attacked by a bear covered in blood.
Article continues below advertisement
If you can imagine, things go even further off rails as we learn that bear has eaten what appears to be a kilo of cocaine and is now on the hunt for more drugs, killing anyone in his path. It's a dark comedy with emphasis on the dark, but the big question is: Where did the bear get the cocaine? This is where more "true events" come into play.
Article continues below advertisement
The Cocaine Bear is real.
A small blurb in the December 1985 edition of The New York Times casually and without much fanfare says that a "175-pound black bear apparently died of an overdose of cocaine after discovering a batch of the drug," as noted by the Georgia Bureau of Investigation. It goes on to say the cocaine was "dropped from a plane piloted by Andrew Thornton, a convicted drug smuggler who died Sept. 11 in Knoxville, Tenn., because he was carrying too heavy a load while parachuting."
Two months earlier, the Los Angeles Times reported on the death of Thornton who was a "former narcotics officer and suspended lawyer who plunged to his death from a plane holding cocaine with a street value of $14 million who had a history of drug and arms involvement across the nation."
It was believed by Tennessee authorities that Thornton had plans to meet someone once he landed in order to deliver the cocaine. That someone was probably not a bear, though that's who found some of it.