'Welcome to Chippendales' Review: An Unapologetically Flamboyant Masterclass in Scripted True-Crime
'Welcome to Chippendales' Review. Hulu's scripted true-crime miniseries highlights the shocking rise and fall of the infamous male stripping empire.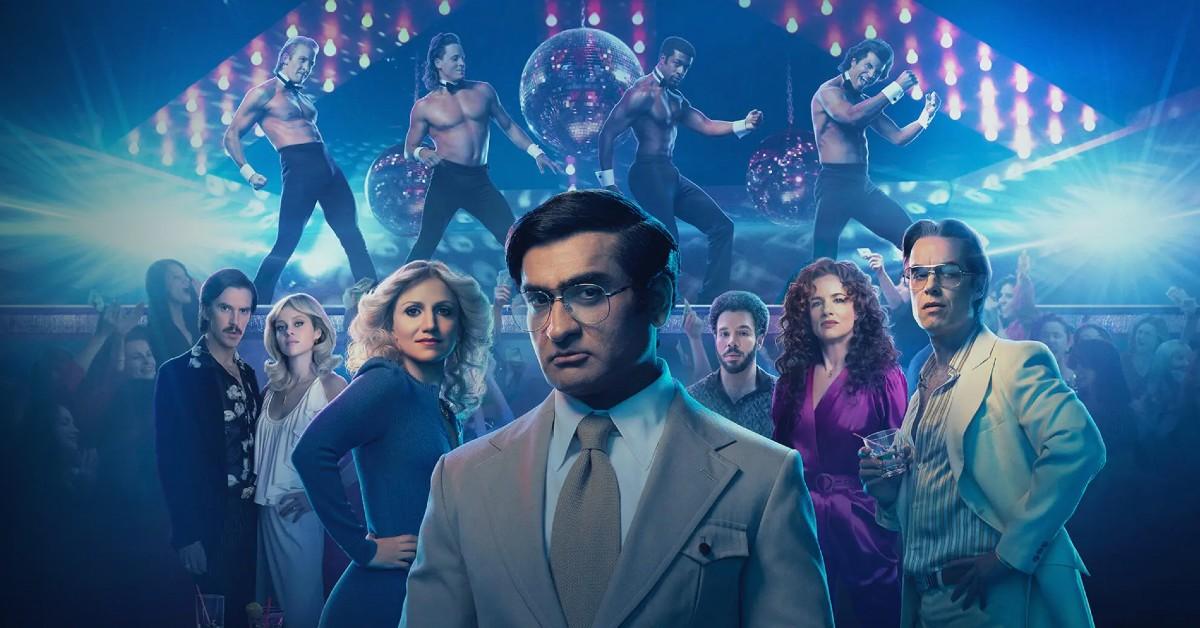 Before you give up on scripted true-crime, burned by the overambitious failures of the past (i.e. The Thing About Pam), we invite you to indulge in Hulu's intoxicating true-crime saga Welcome to Chippendales. Its salacious title sequence alone will seduce you via campy '80s glamor laced with leopard print, disco balls, money, sex, and cocaine, obviously. It acts as a perfectly-curated facade of what viewers are in for: A fruitful portrait of a 1980s success story. But behind the enticing curtain lies a sordid world filled to the brim with greed, rivalry, and murder.
Article continues below advertisement
Robert Siegel's eight-episode miniseries aims high, touching on the dangers of capitalism, the limitations of the American dream, and internalized racism. Though it may ping-pong between themes throughout, juggling society's laundry list of problems, Welcome to Chippendales will leave viewers feeling full, and perhaps a bit horny.
Welcome to Chippendales
Our Rating
Featuring stellar performances from Kumail Nanjiani and Murray Bartlett, symbolic visuals, and solid pacing, Welcome to Chippendales is a bulge-boasting good time.
Hulu Premiere: Nov. 22, 2022
Creator: Robert Siegel
Executive Producers: Robert Siegel, Kumail Nanjiani, Dylan Sellers, Jenni Konner, Matt Shakman, Emily V. Gordon, Nora Silver, Rajiv Joseph
Cast: Kumail Nanjiani, Murray Bartlett, Annaleigh Ashford, Juliette Lewis, Andrew Rannells, Robin de Jesús, Quentin Plair
8 Episodes, Rated TV-MA
Article continues below advertisement
Starring Oscar nominee Kumail Nanjiani (The Big Sick), the story follows the humble beginnings and shocking downfall of Indian immigrant Somen "Steve" Banerjee, who founded L.A.'s exotic male dance club Chippendales in 1979. Ditching his initial American dream of owning a gas station — not to mention his birth name — Steve sets his sights on something bigger, something the likes of Hugh Hefner would be proud of.
Having researched American pastimes, Steve pours his savings into launching L.A.'s first backgammon nightclub. When that fails, he turns to disco dancing, women's mud wrestling, even oyster-eating contests. Nothing sticks. But when he visits a gay nightclub boasting scantily clad dancers, an idea hits him: A male strip club for a female audience. And thus, Chippendales was born.
Article continues below advertisement
Things get messy when Steve teams up with Emmy-winning choreographer Nick De Noia — who Murray Bartlett (The White Lotus) successfully infuses with an air of pretension and arrogance. Steve mistakenly awards him full creative control, giving rise to an impassioned feud that leads to Chippendales's bloody demise.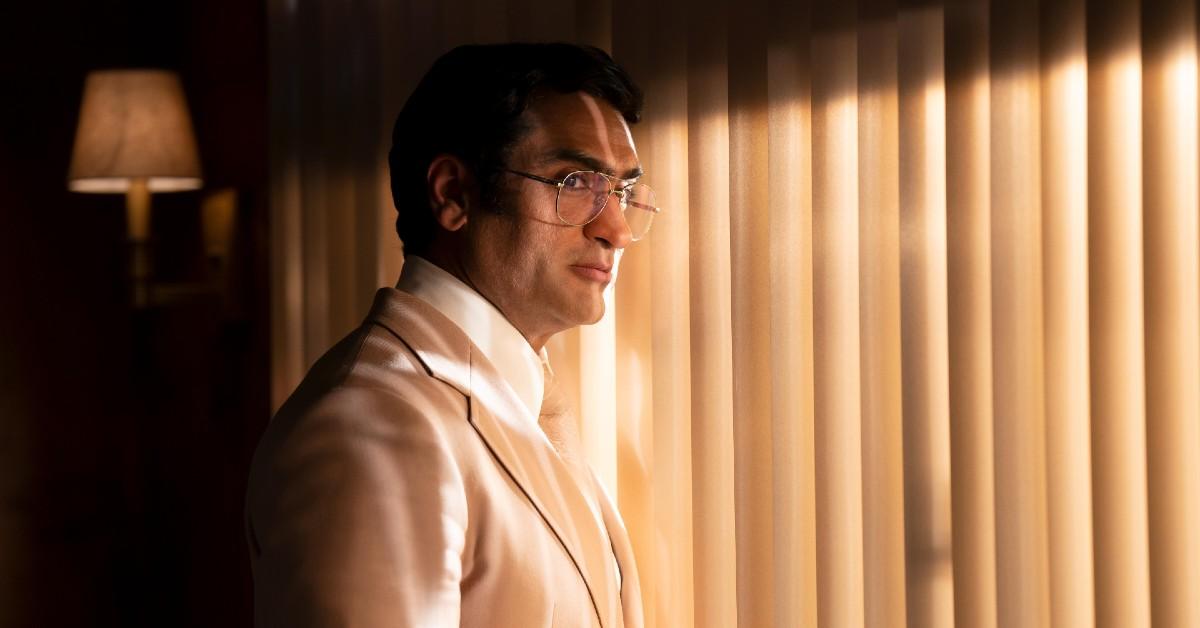 Article continues below advertisement
With little footage of Steve Banerjee to study, Kumail's performance as the murderous magnate is electric and nuanced. He injects the character with a bizarre sense of likability and humility before stabbing the audience in the back, as Kumail brings Steve's innate need to control to the surface.
What starts as an innovative desire to succeed — to prove to his traditional mother in India, to himself, and to the world that he is a financial force to be reckoned with — quickly inflates with greed, resentment for those who judged him, and a poisonous addiction to topping himself. It's practically a kink.
Article continues below advertisement
Soon enough, Steve rejects any rational thinking — much of which is pushed by his shy accountant wife, Irene (Annaleigh Ashford), who's arguably the series's most empowered character. His only drive involves screwing over Nick (even at the cost of his own success). Steve's increasingly selfish desires are paced steadily, building tension with each shocking decision.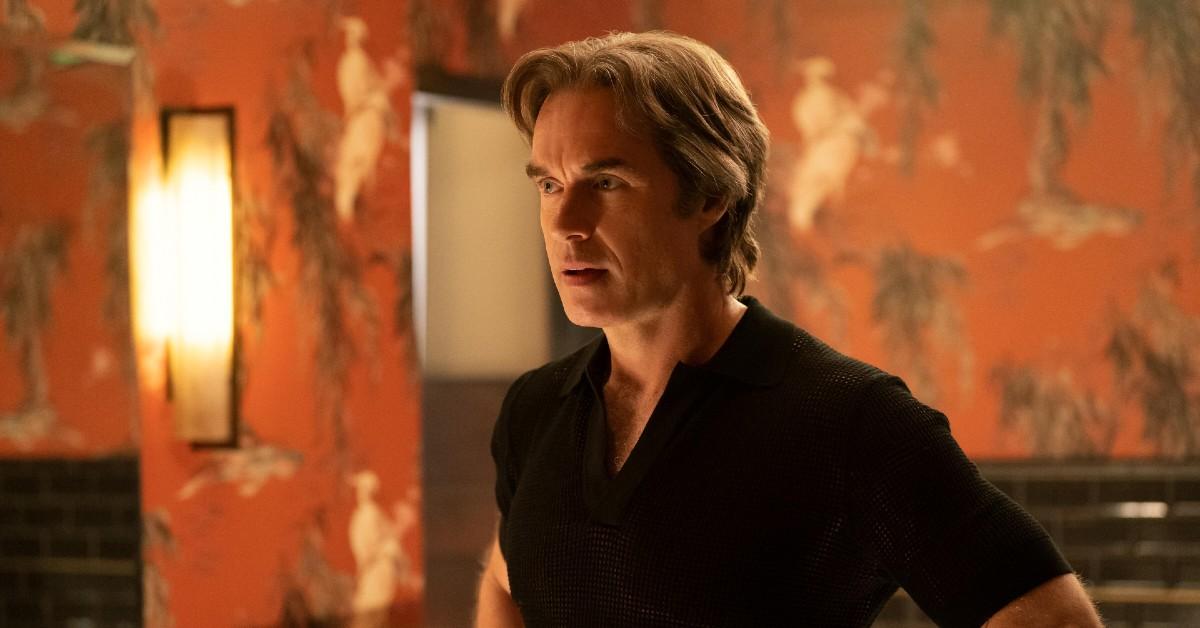 Article continues below advertisement
Supporting characters like Otis, the original Chippendales club's only Black dancer, lack this fully fleshed out characterization. Though Quentin Plair (The Good Lord Bird) plays Otis with confidence and grace, the character merely exists to drive home themes of Steve's internalized racism and unapologetically capitalist mindset.
The bitter, status-obsessed mogul exploits Otis — as if he's some sort of secret prize for the club's predominantly white female guests — without including him in promotional material. Despite not knowing much about who Otis really is, it's expected that the audience roots for him, albeit not for long. The hollow character sadly exits the plot as swiftly as he enters it.
Article continues below advertisement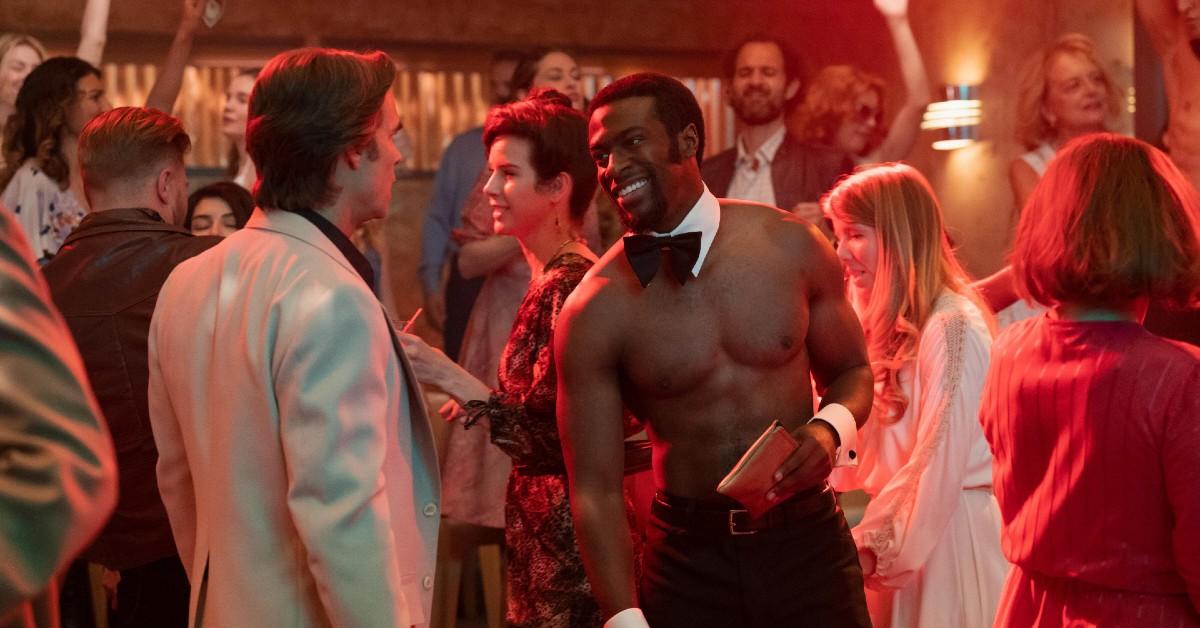 Stylistically, Welcome to Chippendales offers an inversion of the male gaze in perhaps an obvious way, gifting the audience with close-up shots of throbbing groins, glistening abs, and voluptuous male butt cheeks, almost slapping viewers in the face with its intentions. (Isn't that a visual?)
Article continues below advertisement
Though not as clever as Brian De Palma's near-caricature of the male gaze in 1984's Body Double, for example, its embracing of heterosexual female desire is appreciated, whether it be stereotypical or not. Not only are women sexually powerful in this series, but, refreshingly, they're hardly ever the subject of violence, voyeurism, or objectification.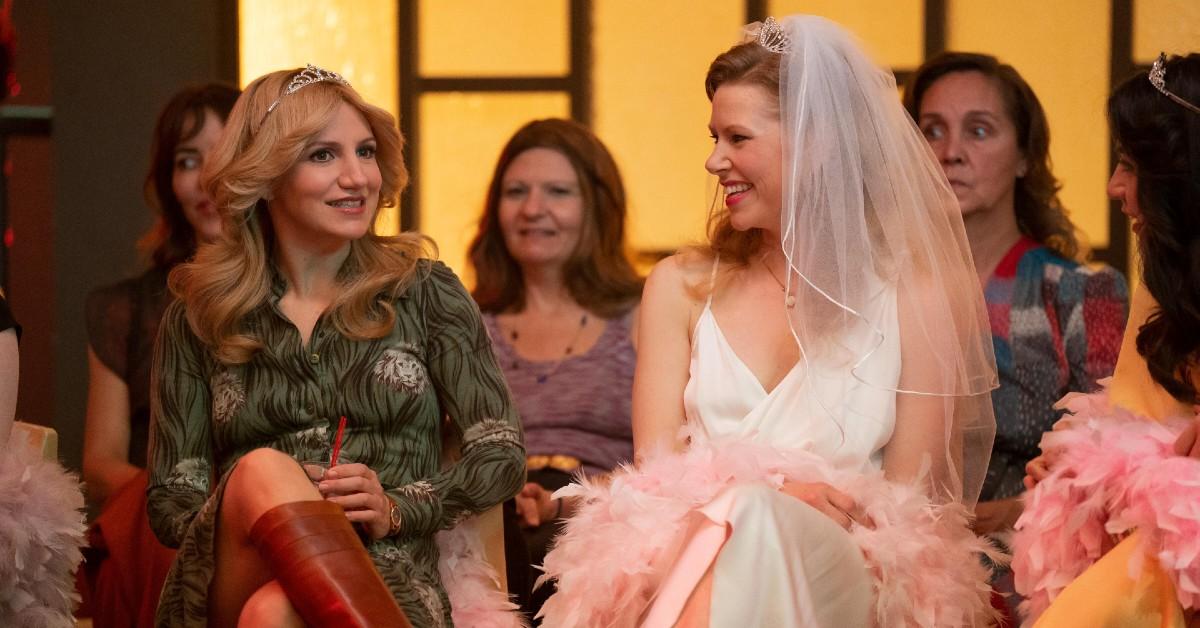 Article continues below advertisement
The color red presents itself throughout Welcome to Chippendales, mostly via lighting design. Artful crimson light can be seen glazing over Steve and Nick's faces, perhaps to signal a fight for power and dominance as well as sinister intentions. Featuring dark woods and leathers, a visually impactful scene in Steve's office sees a flooding of red light, transforming his workspace into a devilish lair. On the contrary, green lighting can be seen washing over Irene's face, acting as a reminder of her trustworthiness and calming presence.
Visually, Welcome to Chippendales is a masterwork in nostalgia porn, offering killer retro costuming and symbolic design, which it clearly gets off on. Notwithstanding its misfires when it comes to respecting its supporting characters and balancing its sensitive themes, the limited series delivers a sensational true story without a single dull moment.
Every episode is purposeful, enthralling, and sometimes poignant. With shocking moments lurking in every corner, viewers will be left falling to their knees with their mouths hung open. Make of that what you will.
The first two episodes of Welcome to Chippendales are currently streaming on Hulu.