IronHeart Is Coming Soon to Save the MCU from the Vacuum Left by Iron Man
The MCU is quickly developing as it introduces more and more young heroes. Now that Ms. Marvel has ended, new heroes are on their way to the franchise, and one of those heroes is Ironheart. While Marvel Studios announced that an Ironheart series was coming to Disney Plus sometime in 2023, it seems like Ironheart may be joining the MCU sooner than we think.
Article continues below advertisement
Ironheart is another young hero (alias Riri Williams) following in the footsteps of a classic Phase One hero — guess which one! Yes, obviously she is modeled most closely after Iron Man… except for the fact that she has a completely unique origin story. So is she officially coming to the MCU? If so, when… and in what ways will she be similar and different to her comic book counterpart?
Article continues below advertisement
Ironheart will be in the MCU's next major film, 'Black Panther: Wakanda Forever.'
Not only is Ironheart getting her own Disney Plus series, but Ironheart will be in the MCU's Black Panther: Wakanda Forever. Not much is known about the film, set to release on Nov. 11, 2022, since the tragic passing of Chadwick Boseman caused the film to undergo major rewrites. However, Iron Heart appeared in the Black Panther: Wakanda Forever trailer that was shown at San Diego Comic-Con.
Some leaked merchandise dropped prior to the trailer also gives us a sneak peek into her Ironheart getup… and it's bulky, at least in comparison to in the comic books. Riri (portrayed by Dominique Thorne) seems to be one of four main female heroes in the upcoming film, alongside Shuri (Letitia Wright), Nakia (Lupita Nyong'o, and Okoye (Danai Gurira).
Article continues below advertisement
At first, fans were upset by what Ironheart's suit of armor will look like in Wakanda Forever, but it was then theorized that the suit itself will likely be Riri's "Mark I homemade suit built in a Wakandan cave with a box of scraps."
This isn't too dissimilar from how Tony Stark (Robert Downey Jr.) brought Iron Man to life — stuck in a cave using any scraps he could get his hands on. Perhaps Wakanda Forever will introduce us to Ironheart in a way that kickstarts her lesser-known origin story,
Article continues below advertisement
Ironheart will likely be a major force in the MCU to replace the vacuum left by Iron Man's exit.
Iron Man may have died in the MCU, but he'll never die in our hearts. And the mark he made is still felt even though his death was years ago. For instance, in Hawkeye, Clint Barton (Jeremy Renner) remarks that he doesn't have many trick arrows left and that they were designed by Tony Stark. So who can come in to make some more trick arrows for our new Hawkeye heroine, Kate Bishop (Hailee Steinfeld)? Well, none other than Riri.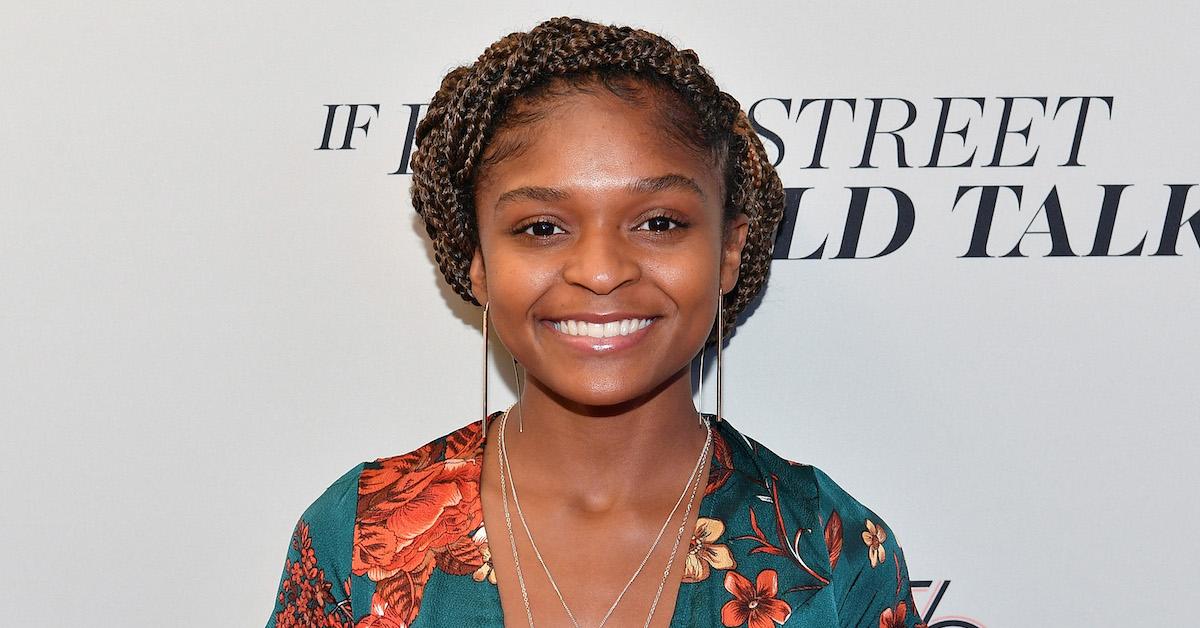 Article continues below advertisement
In the comic books, Riri was a certified genius at only five years old. By the time she turned 11, she was attending MIT. Between being forced to grow up too soon and the moment she lost her best friend Natalie and step-father Demetrius in a drive-by shooting, Riri vows to protect those who can't defend themselves.
Inspired by Tony Stark (and with his blessing), she builds her own suit with its own AI: Neuro-Autonomous Technical Assistant & Laboratory Intelligence Entity, a.k.a. NATALIE.
So yes, Riri does have her similarities to Tony Stark in terms of sheer intelligence, so she'll definitely bring something new to the MCU. Plus, Riri's friendship with Kamala Khan in the comic books and her rivalry with a similar organization to Damage Control may definitely come into play in Ironheart. Whatever her place will be in the MCU, we can't wait for it.
What do we know about the 'Ironheart' Disney Plus Series?
As of now, we don't know much about the Ironheart narrative that Disney Plus will put forth, but a few cast members have been confirmed alongside Dominique Thorne (IronHeart). Anthony Ramos, Manny Montana, Alden Ehrenreich, Shea Couleé, and Zoe Terakes will co-star. Lyric Ross — well-known for playing Déjà Pearson in This Is Us — has been confirmed as Natalie, Riri's best friend.
Black Panther: Wakanda Forever premieres on November 11, 2022, and Disney Plus's Ironheart will follow sometime in 2023.