Kamala Khan Could (Sort of) Introduce a New Faction to the Marvel Cinematic Universe
By Callie (Carlos) Cadorniga

May. 5 2022, Published 3:36 p.m. ET
We're looking forward to all of the heroes joining the Marvel Cinematic Universe, including Kamala Khan. The young, heroic Ms. Marvel will soon star in her own Disney Plus original series, using her powers of energy manipulation to follow in the footsteps of the Avengers.
Article continues below advertisement
In the original comics, she didn't get her powers from a freak accident, a top secret serum, or by building her own armor. She was technically born with them. But does that make her a mutant?
Article continues below advertisement
The term "mutant" in Marvel lore comes from X-Men. It refers to people who are naturally born with superpowers. In many comics and adaptations, mutants are the target of discrimination and violence amongst humans. Certain factions of mutants strive to protect everyone as a show of good faith to the general populace. However, other mutants prefer to assert their dominance as the next step of human evolution.
Does Kamala have a stake in that conflict?
Is Kamala Khan a mutant?
In the original comics, Kamala Khan is a nerdy teenage Muslim girl who admires superheroes like Captain Marvel. She eventually gains powers of her own after accidentally inhaling a substance known as Terrigen Mist. Her grab bag of abilities includes superhuman strength, the ability to grow and shrink at will, and even a healing factor. She soon dons the name "Ms. Marvel" and starts her own superhero career.
Article continues below advertisement
Their powers typically lay dormant within them at birth, and are only triggered through exposure to Terrigen Mist. Mutants have no such catalyst, as they are inherently born with their powers.
Article continues below advertisement
The main difference between mutants and Inhumans is the necessity of Terrigen Mist. Mutant abilities typically manifest within a person on their own and don't require any sort of trigger.
Kamala isn't a mutant. She is an Inhuman who had to unlock her abilities in order to use them. Since gaining her powers, she has made history as Marvel's first Muslim superhero.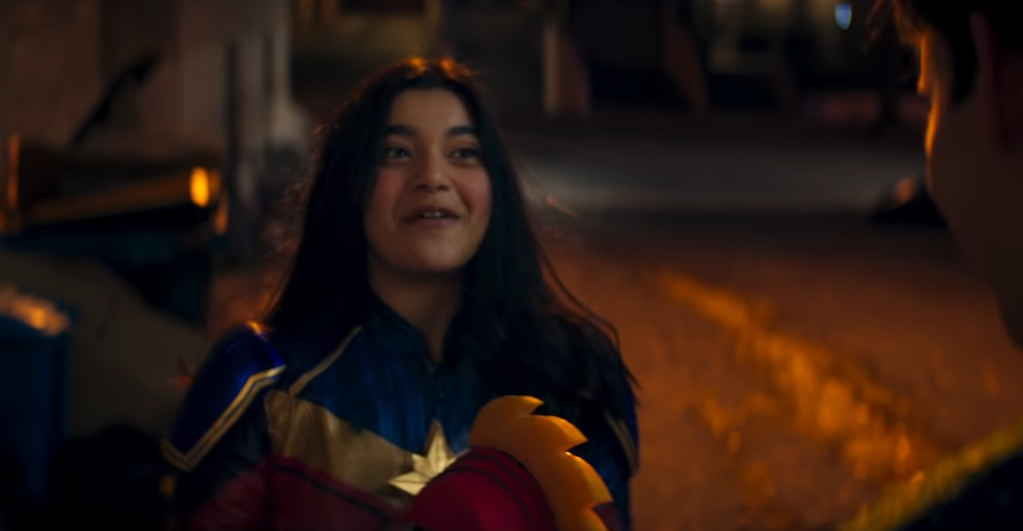 Article continues below advertisement
Kamala could bridge the gap between the Inhumans and the MCU.
Iman Vellani stars as Kamala in the upcoming Ms. Marvel series on Disney Plus. Her powers are noticeably different in the live-action version, as they appear to be more light-based in nature with Kamala manipulating energy into giant fists and stepping platforms. She is also seen putting on mysterious bracelets to utilize her abilities in the first series trailer. But if she is still Inhuman in the series, Kamala could pave the way for the Inhumans to officially join the MCU.
Inhumans were first introduced to the Marvel Cinematic Universe in an eponymous ABC series that premiered in 2017. The show only lasted one season and was critically panned during its eight-episode run. As of writing, the Inhumans series is the lowest-rated MCU production on Rotten Tomatoes with an 11 percent approval rating.
Hopefully, Kamala will be strong enough to dig the name out of the dirt. Ms. Marvel premieres on June 8 on Disney Plus.