The Mid-Credits Scene in 'Ms. Marvel' Reveals a Lot About the Future of the MCU
'Ms. Marvel' has come to a close, and its mid-credits scene needs some explaining. After an unsurprising cameo, we still have questions.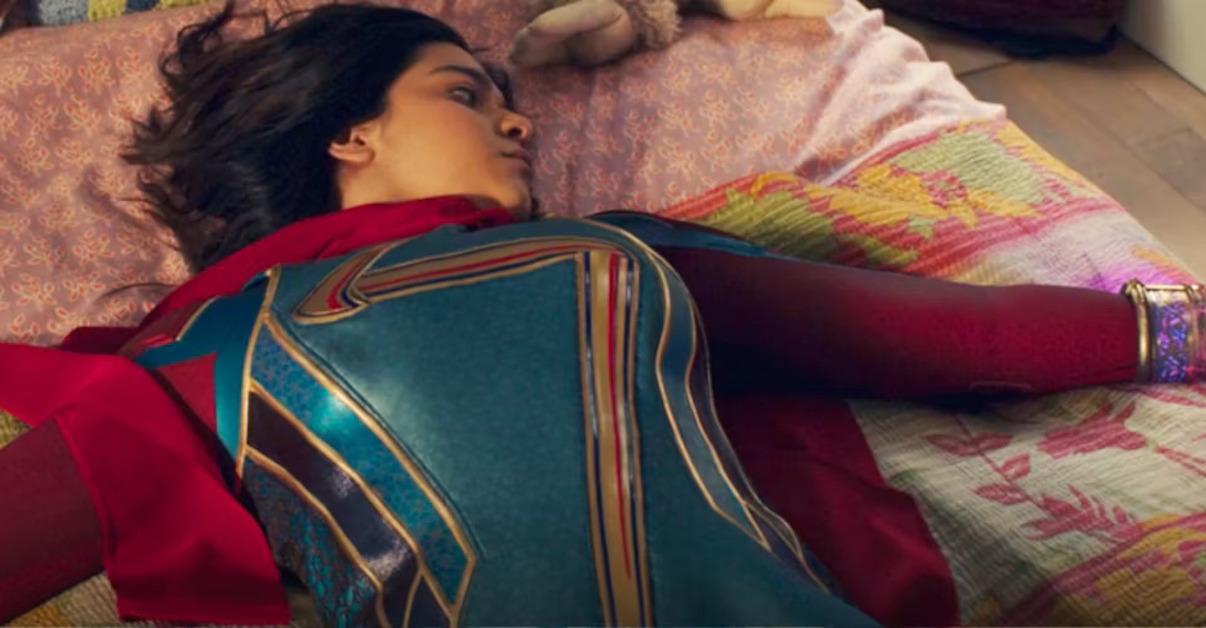 Spoiler alert: This article contains spoilers for the Ms. Marvel finale.
The mid-credits scene in the Ms. Marvel finale brings us the inevitable, but we still have many questions. After six episodes with Kamala Khan (Iman Vellani), she finally takes hold of her Ms. Marvel identity. However, there's naturally plenty of chaos, villainous acts, and world-saving for our heroine. And by the mid-credits scene, her dreams *sort of* come true.
Article continues below advertisement
We believe the Disney Plus series ends with Kamala taking down Damage Control and Kamran (Rish Shah) escaping to Karachi to join the Kareem (Aramis Knight) and the Red Daggers. But in classic Marvel fashion, the big reveal is in a mid or post-credits scene, in which the expected finally came to fruition. But definitely not in the way we thought it would. Captain Marvel a.k.a. Carol Danvers (Brie Larson) finally makes an appearance in Ms. Marvel.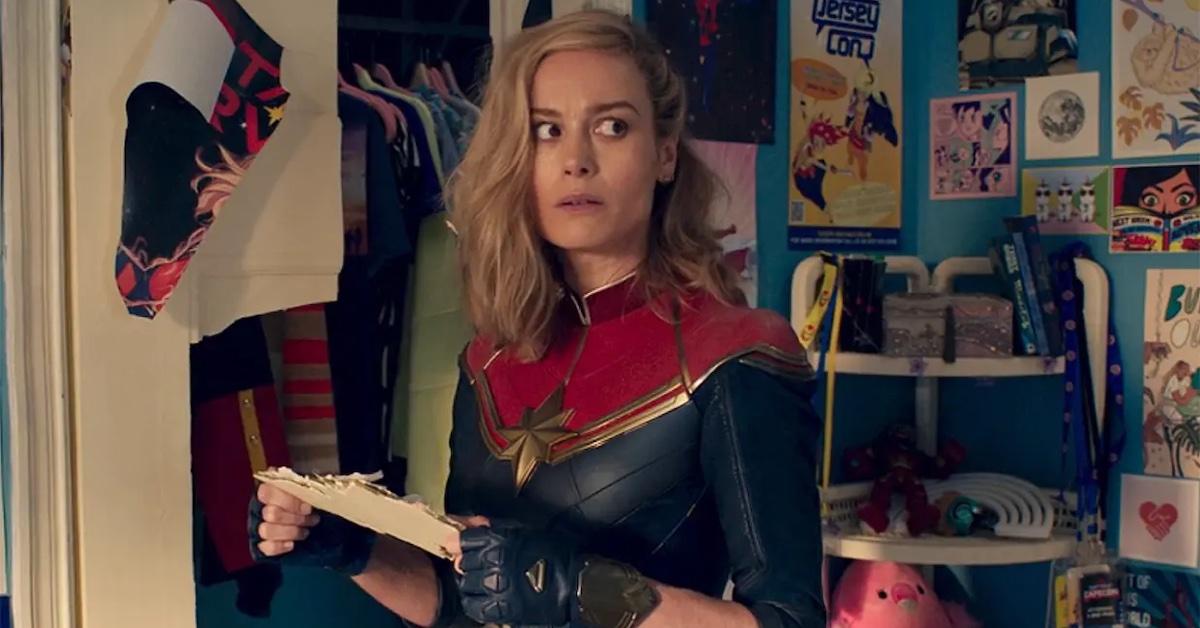 Article continues below advertisement
Captain Marvel shows up in the 'Ms. Marvel' mid-credits scene.
At first, many of us resigned to the fact that we might not actually see Captain Marvel make an appearance in Ms. Marvel. When Kamala lies down on her bed exhausted, her mother calls up to her saying, "Kamala, that does not sound like science homework to me!" While Kamala might be getting ready to start her homework, her bangle begins to emit a mysterious purple energy.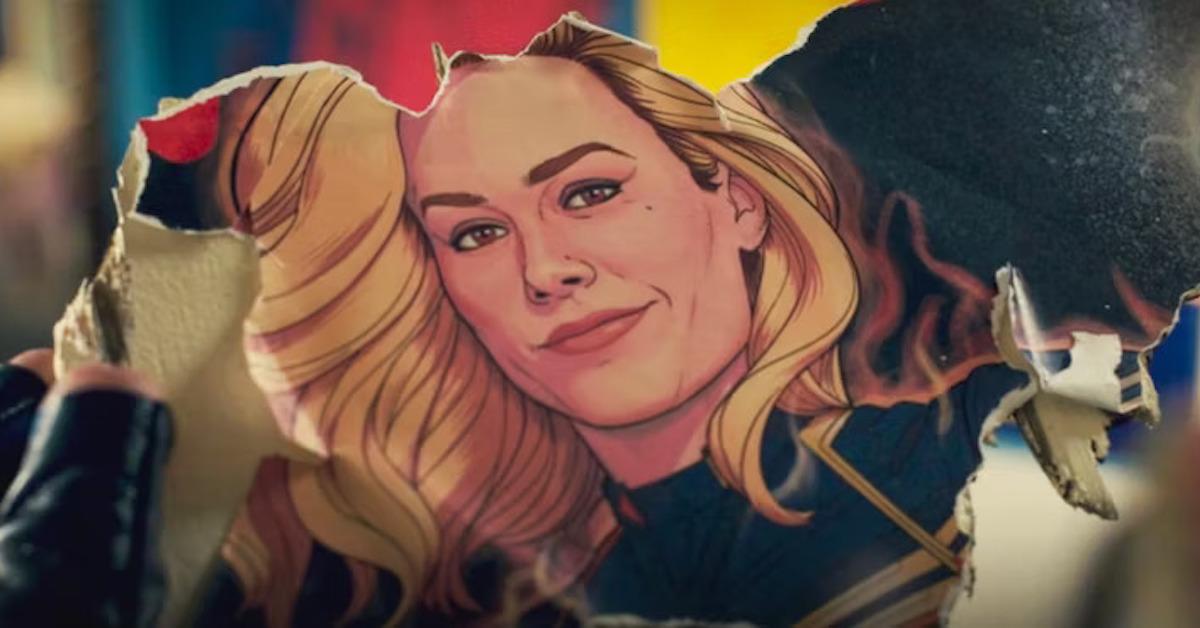 Article continues below advertisement
All of a sudden, Kamala is pulled into her closet by some unseen force, and then, Carol Danvers comes out into Kamala's room. While it may seem like Kamala could have morphed into Carol, that's definitely not the case. Once Carol enters Kamala's room, she's perplexed and almost horrified by her surroundings. There are posters and drawings of Carol everywhere; as we know, Kamala is Carol's biggest fan. Now Carol is finding that out as well.
After this strange switcheroo, text appears announcing that The Marvels is coming, so the mid-credits scene is definitely a teaser for The Marvels. Whether it's a scene from the upcoming film, or just a teaser for it, it adds to the MCU's foreshadowing for the new film. The first hint was actually revealed in 2020 in a WandaVision post-credits scene, in which Monica Rambeau is called to outer space for a mission with the Kree.
Article continues below advertisement
To explain the 'Ms. Marvel' mid-credits scene, we need a little bit of comic book and MCU knowledge.
For the casual Marvel viewer, the Ms. Marvel mid-credits scene is likely very confusing, and rightfully so. It's safe to assume that something happens with Kamala's bangle that causes her and Carol to swap bodies, placing Carol in Kamala's room and Kamala wherever Carol was in that moment. There are a few theories about how this could have happened, the first of which ties directly into Ms. Marvel.
Basically, earlier in the series, we learn that there is another bangle. It's possible that Carol found this other bangle, which activated its powers and caused them to switch places. Not only that, but in the 1942 flashback, the bangle is seen on a blue arm, which could be a reference to the Kree. It would only make sense, then, for Captain Marvel to find the bangle, since she is in contact with the Kree.
Article continues below advertisement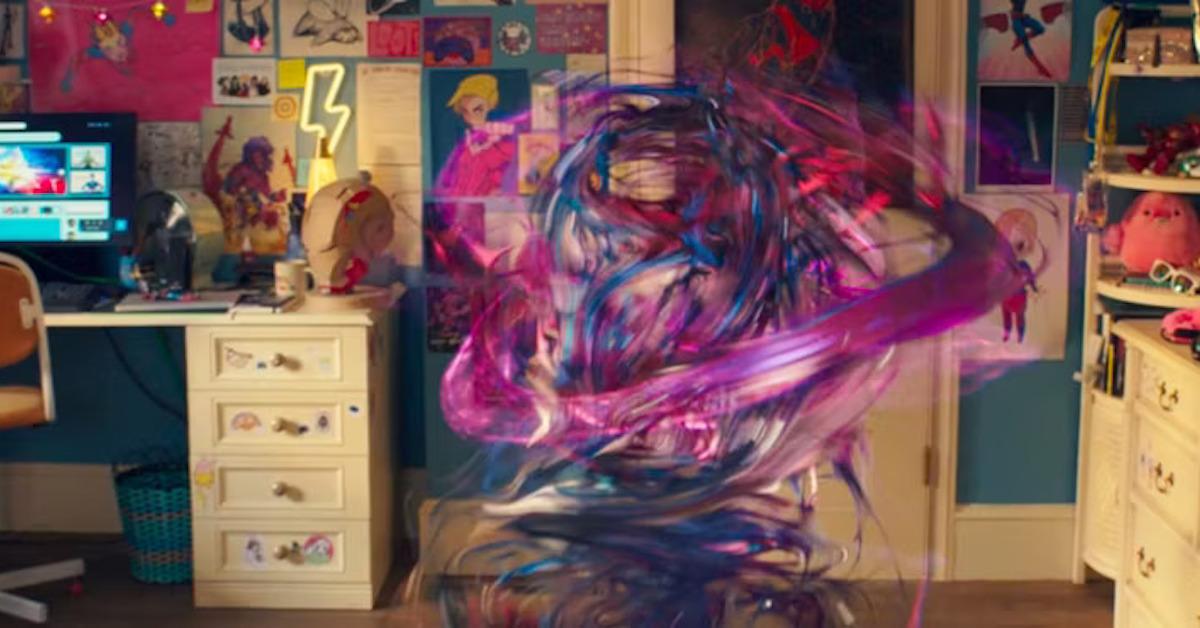 However, another possibility would be that Carol found the Nega-Bands. In the comic books, the Nega-Bands are also tied to the Kree, but in addition to that, they have the ability to switch spaces with someone on Earth. In the comics, a male Kree soldier named Mar-Vell (another "Marvel" to potentially appear in The Marvels?) bangs the bands together and switches places with a human named Rick Jones.
Article continues below advertisement
This device also played out in the 1999 Captain Marvel comic, but in the MCU's Captain Marvel, it seemed Marvel Studios would be abandoning "Bang those bands!" However, if that's what happened, this power will likely play a major role in the upcoming The Marvels film. Now comes the other question — why would Captain Marvel find a bangle or Nega-Bands in the first place?
Well, for those who don't remember, in the Shang-Chi and the Legend of the Ten Rings post-credits scene, we see Carol, Bruce Banner, and Wong meet with Shang-Chi to take a look at his Ten Rings. In Ms. Marvel, the missing bangle is seen in a temple that references these Ten Rings, so regardless of what Captain Marvel finds, it's likely tied to a search for more information about the Ten Rings.
The Marvels is set to release in theaters on July 28, 2023.