Let's Recap What Captain Marvel Has Been up to Before 'Ms. Marvel' Premieres
The arrival of Ms. Marvel in the Marvel Cinematic Universe is certainly a momentous one. Much like in the original comics, Kamala Khan (Iman Vellani) will make a splash as the first Muslim superhero in the franchise. Though the character's powers have received something of a controversial change, Ms. Marvel is already making MCU history in her Disney Plus original series. And if her name already sounds familiar, it's because it's partially inspired by Captain Marvel.
Article continues below advertisement
In both the comics and in the series, Kamala's personal hero is Carol Danvers/Captain Marvel. This cosmic superhero made her Marvel Studios debut in 2019 and is portrayed by Brie Larson. Both Kamala and Carol will fight alongside each other in a 2023 film called The Marvels. As such, we've got to remember what Captain Marvel's been up to in the MCU to make sure we're caught up by the time her unofficial protégé takes the spotlight. Here's a recap on Captain Marvel leading up to Ms. Marvel.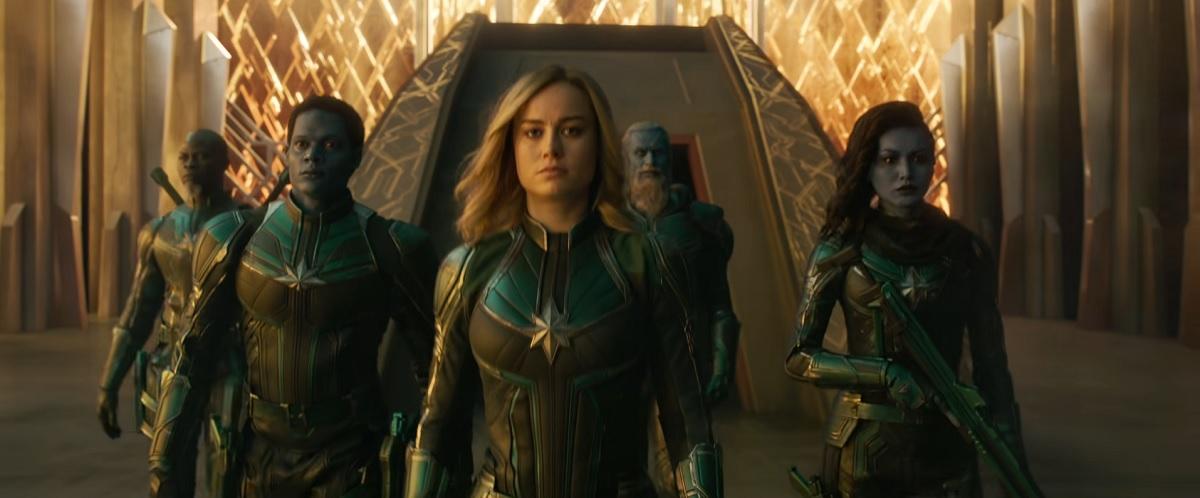 Article continues below advertisement
Here's a recap on important Captain Marvel events.
When we first meet Carol Danvers, she is a member of Starforce, an elite Kree organization at war with the shapeshifting Skrulls. She has no memory, but contains immense cosmic energy within her body. After one fight with the Skrulls leads her to Earth, she meets SHIELD Agents Nick Fury (Samuel L. Jackson) and Phil Coulson (Clark Gregg). She soon discovers her origins as a U.S. Air Force Pilot who helped a Kree scientist in assisting Skrull refugees.
Upon learning that the Kree instigated war and violence, Carol eventually taps into her full cosmic might and defeats an army of Kree forces. She then takes it upon herself to help the displaced Skrulls find a new home where they can live in peace. She also gives Fury a special pager to contact her in an emergency. She would act as a protector of the universe for several years and only returned to Earth amidst its greatest crisis.
Article continues below advertisement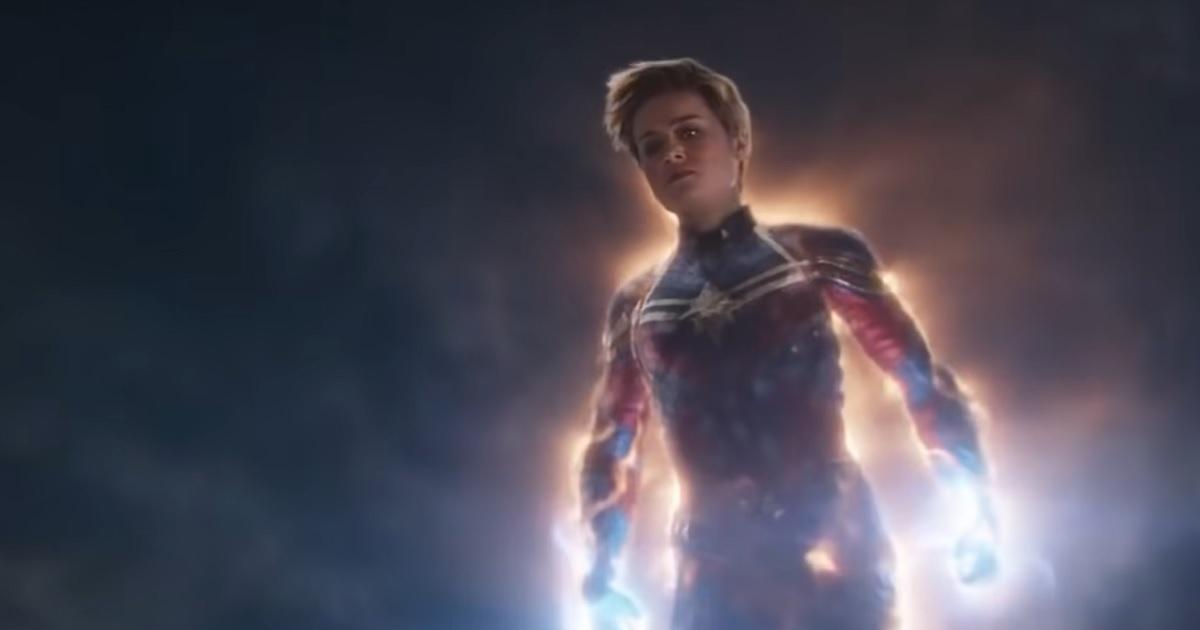 When half of existence is erased from the universe at the end of Avengers: Infinity War, Nick Fury uses the pager to summon Captain Marvel before he himself is Blipped. Though she arrives too late, she becomes a major part of the Avengers' relief efforts in helping the ones who were left behind. She later helps turn the tide against Thanos's forces in Avengers: Endgame, single-handedly destroying Thanos's warship. It isn't long before she returns to space to act as a cosmic protector once more.
Captain Marvel also has a brief appearance in Shang-Chi and the Legend of the Ten Rings. In a mid-credits scene, both she and Bruce Banner (Mark Ruffalo) are brought in as consultants to examine the titular Ten Rings. They deduce that the Rings are not only powerful in their own right, but are also sending out a signal to a yet unknown recipient.
It won't be long before Captain Marvel returns to fight alongside Kamala Khan. Ms. Marvel premieres on June 8 on Disney Plus.