All Signs Point to Queer Femme Moondragon Joining the MCU in 'Guardians of the Galaxy'
Will Moondragon be in the MCU in the next 'Guardians of the Galaxy' film? Rumors are flying about the Marvel comics character. Here's what we know.
With the return of Guardians of the Galaxy in 2023, rumors are already swirling about who will appear in the upcoming Marvel film. The first Guardians of the Galaxy broke open the MCU in an unexpected way when it brought little-known heroes and villains from outer space into the MCU. And while the MCU always had a sense of humor, GotG is often considered its first true comedy.
Article continues below advertisement
Now, another James Gunn-directed laughfest is coming our way, and as more and more cast members are revealed, fans believe that there's one character sure to appear: Moondragon. In the Marvel comics, Moondragon is directly tied to many of the characters in GotG, especially Drax (Dave Bautista). Now there's a rumor that Daniela Melchior will play Moondragon. But is it true?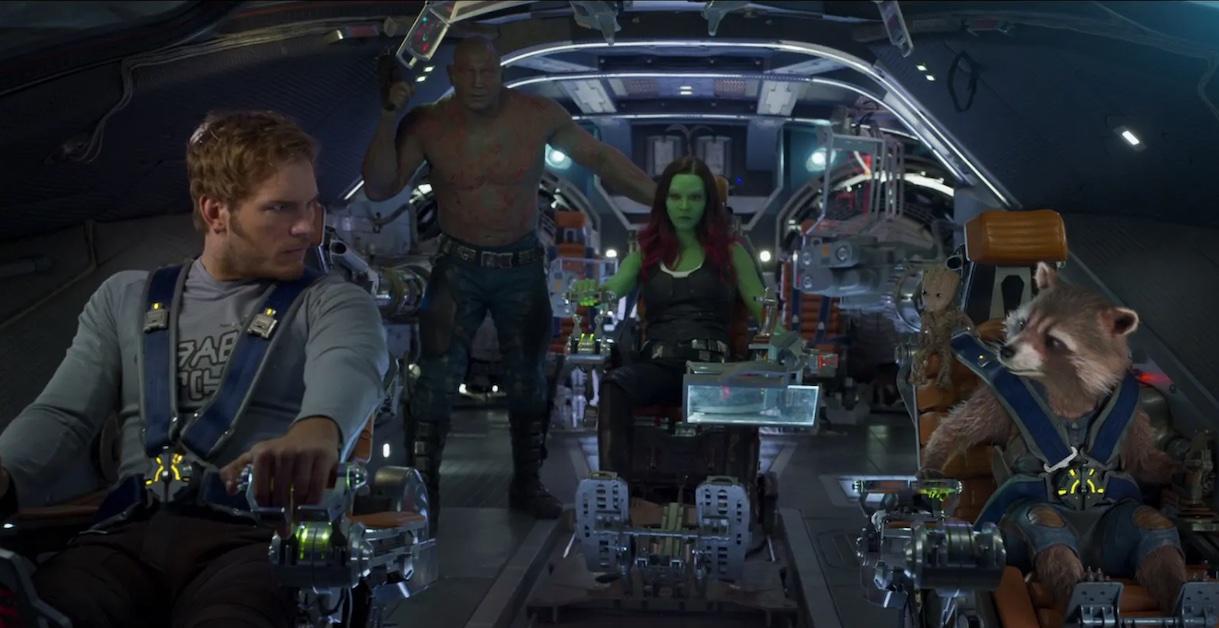 Article continues below advertisement
Moondragon is Heather Douglas's alias in the Marvel comics.
In the Marvel comics, Heather Douglas is actually Drax's channel into heroism, even though we meet Drax first in the MCU. Basically, Thanos's spaceship accidentally blows up the Douglases' car, and Heather is the only one who survives. Her father's reanimated corpse, however, becomes Drax.
Thanos's father, Mentor, finds Heather and brings her back to Titan, where she's raised. In many ways, her story mirrors Peter Quill's, in that they're both human children who find themselves growing up in outer space.
Article continues below advertisement
After believing that she resisted the influence of the Dragon of the Moon, Heather takes the name Moondragon in pride, a flaw that turns out to be one of her greatest weaknesses. In the comic books, Moondragon helps the Avengers and even consorts with Thor and the Valkyrie.
She eventually learns that she was, in fact, under the Dragon of the Moon's power the whole time, and like Moon Knight, she often struggles with her obligation to being the Dragon's host.
Article continues below advertisement
However, Moondragon also works alongside several other characters rumored and even confirmed to be in Guardians of the Galaxy Vol. 3, such as Adam Warlock and Quasar. Phyla as Quasar is even Heather's girlfriend at one point.
Article continues below advertisement
Moondragon's telepathic powers make her one of the most powerful mutants in the Marvel comics, surpassing the power of even Charles Xavier and Emma Frost. Periodically, she could even take on a Dragon Form, and in the comics, she's so brilliant in Titanian science that she gives Daredevil his eyesight back.
Director James Gunn has "confirmed" that Daniela Melchior will not be playing Moondragon.
We put the word "confirmed" in quotation marks because a Marvel confirmation is as solid as water. Remember when Marvel "confirmed" that Tobey Maguire and Andrew Garfield would not appear in Spider-Man: No Way Home? However, we can't be too mad at them, since it made the surprise just that much sweeter.
Article continues below advertisement
Since October 2021, director James Gunn has been denying rumors that Moondragon would be in Guardians of the Galaxy, Vol. 3 when photos of actress Daniela Melchior in a bald wig leaked. James even joked, "Honestly maybe if I had seen that photo of @MelchiorDaniela in a bald wig and how cool she looked maybe I would have written Moondragon into the script but Daniela was lazy and didn't post that picture until today so if you want to blame someone you're going to have to blame her."
Article continues below advertisement
Daniela and James denied the rumor again months later. Daniela responded, "Those pictures were for prep for Marlowe, at that time it wasn't official that I was shooting in Barcelona. It wasn't for Guardians, sorry." Then, James chimed in, "I never said she wasn't part of the cast. I said she wasn't Moondragon. That is still true."
Article continues below advertisement
However, with Dave Bautista confirming that the next GotG film will be his last in the MCU, it seems likely that someone like his daughter would be the perfect replacement. We also know that Will Poulter will play Adam Warlock, and a tweet from James with a Quasar-branded VCR has also fueled rumors that Quasar will be in the upcoming GotG. And Daniela will be in the film as well … we just don't yet know who she is.
Despite James's denials, we can't help but think she's destined to become Moondragon.
Guardians of the Galaxy, Vol. 3 is set to release in theaters in 2023.