It's Official! Daredevil Will Make an Appearance in 'She-Hulk: Attorney at Law" — But When?
Jennifer Walters, aka She-Hulk, has her own show on Disney Plus, and fan-favorite character Daredevil is coming along for the ride.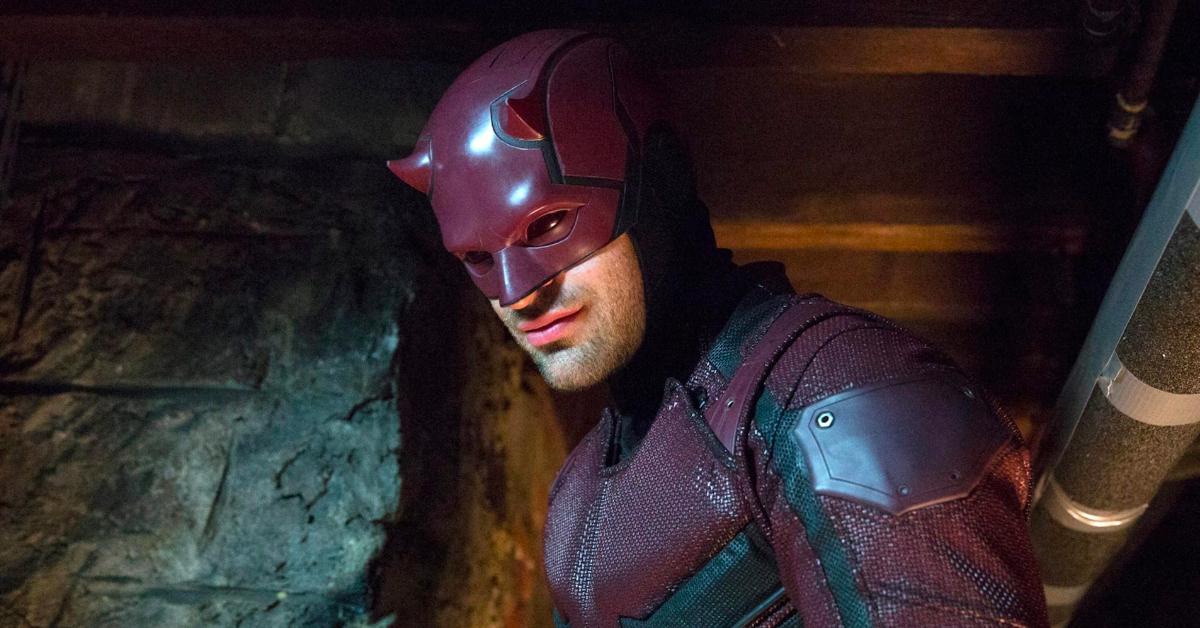 As a high-powered attorney, Jennifer Walters (Tatiana Maslany) is no stranger to challenge — but she becomes even more acquainted with danger as She-Hulk. Not to be confused with her already-green cousin, Bruce Banner, Jennifer got her powers through completely different circumstances, and now she has her very own series titled She-Hulk: Attorney at Law, which boasts a killer Rotten Tomatoes score of 88 percent.
Article continues below advertisement
Luckily, Jennifer isn't the only lawyer in the Marvel Cinematic Universe.
Fans of a certain blind hero know that Matt Murdock, aka Daredevil, is not only a lawyer himself — he has his own practice with his best friend. So, does this connection via their professions mean that Matt is in She-Hulk? Heck yeah he is!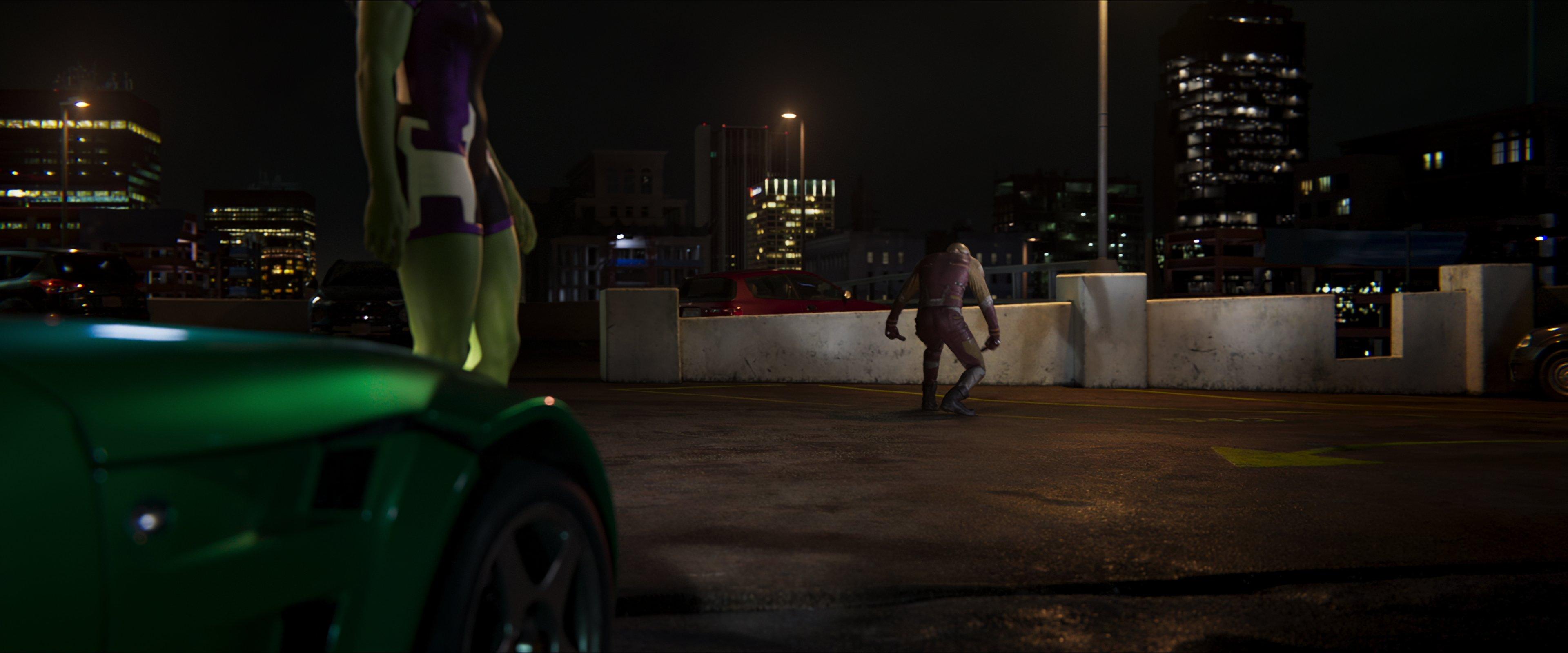 Article continues below advertisement
Is Daredevil in 'She-Hulk: Attorney at Law'?
During its highly-anticipated panel at SDCC in July 2022, Marvel Studios presented the official trailer for She-Hulk: Attorney at Law; it's safe to say those in attendance (and at home) went wild after the brand-new footage teased the arrival of Daredevil.
However, the first official look at Charlie Cox reprising his role arrived on Saturday, Aug. 6.
In the photo shared by the official She-Hulk account on Twitter, fans will see that the Daredevil suit has received an impressive upgrade. Although the costume is similar to one he donned in the Netflix series, the color scheme has been altered to include the iconic yellow helmet and accents from the character's debut design in Daredevil #1.
Article continues below advertisement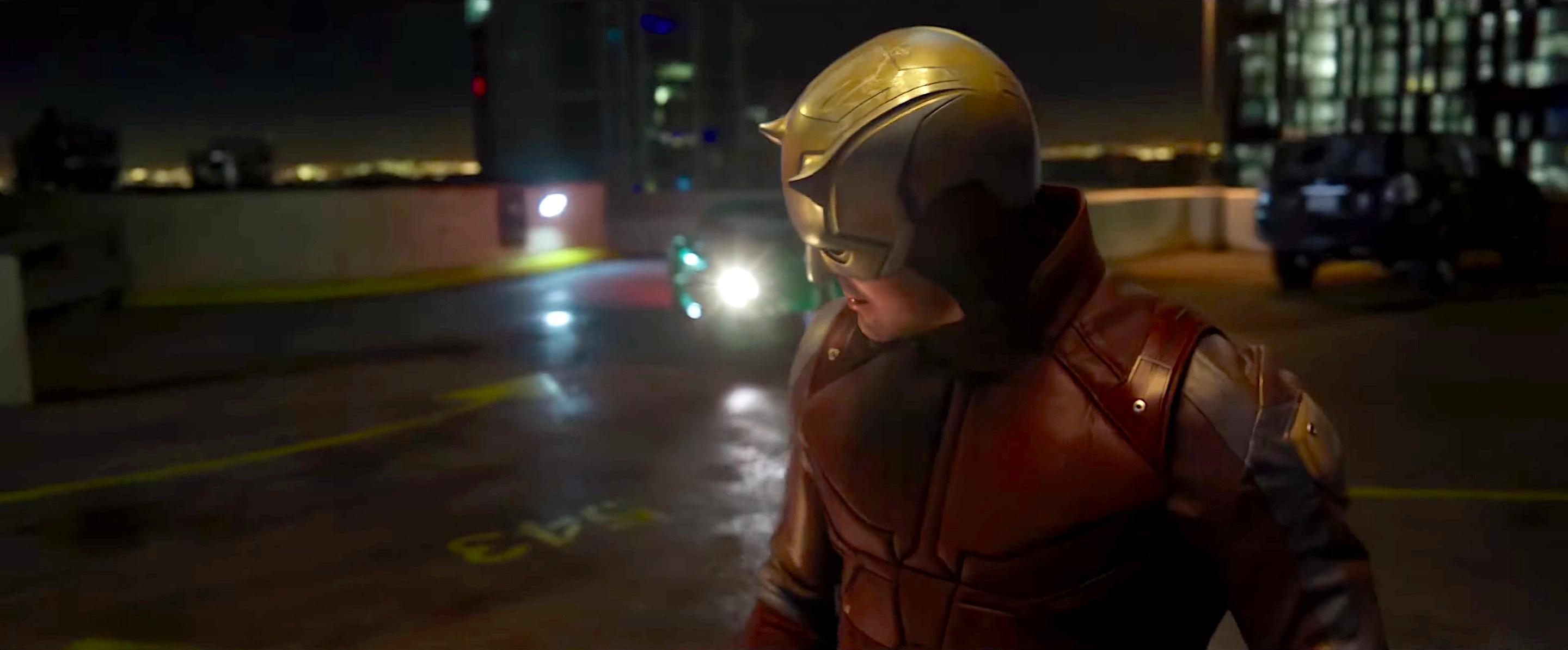 Following the SDCC panel, series creator and head writer Jessica Gao spoke with Collider about how much it meant to include Daredevil in the series. She explained that much of the writing staff were huge Daredevil fans, but they really did not expect to get the green light to bring him in for She-Hulk: Attorney at Law.
Article continues below advertisement
"I don't think we ever, in a million years, thought that we would be allowed to use them, because we didn't know what the status was of the character," Jessica told the outlet. "And then, I can't remember how, we got wind that he was coming back and that it was Charlie Cox, and we were like, 'Wait, does that I mean we can use him? Are we allowed?' And when they told us yeah, I mean, we couldn't believe it. We thought we were being pranked."
Article continues below advertisement
She continued, "We just kept writing him in, and we kept rolling with the story just thinking like, 'Okay, any moment now they're going to tell us we can't use them. They made a mistake. They actually don't have the rights.' But it just kept [becoming] more and more real. And it was so hard to keep that secret!"
Daredevil won't be as dark and brooding in 'She-Hulk.'
During an interview with The Direct, Jessica Gao discussed what fans should expect from Daredevil's appearance.
"Charlie is so wonderful. He's so game to do whatever, and he's such a wonderful actor, and a wonderful human being," Jessica told the outlet. "What was so fun about bringing him and Daredevil into our world is that people have already seen a Daredevil who is very dramatic, little bit on the heavy side, very dark, brooding."
Article continues below advertisement
She continued, "And it was so fun to be able to do — and we do this with every character cameo from the MCU — is we take them from the environment that you know them from, which is a much more dramatic and action-oriented role, much more on the serious side, and we bring them into our world and they get to play in the tone of She-Hulk. And they got to explore and we get to see a lighter side of that character."
Article continues below advertisement
What episodes of 'She-Hulk: Attorney at Law' will Daredevil appear in?
"Any idea when Daredevil shows up on She-Hulk? We're almost halfway through the season already," a fan named Derek asked in TVLine's "Inside Line" column, desperate for more information.
And while the publication did have a bit of a scoop, no direct answers were gifted. Sorry, MCU maniacs. See, Kat Coiro directed She-Hulk's first four episodes as well as Episodes 8 and 9, and she detailed that a deliciously important episode is to come our way.
"... And without giving too much away, there's a certain someone who comes in later in the season, and it's a pretty big episode."
We can assume she's talking about Daredevil — whose recognizable helmet makes an appearance in Episode 5. As for if Kat directed a Daredevil-centric episode, she detailed that she'd "never tell." Darn, that would've given us a hint.
We know, there's no concrete evidence here, but isn't there something fun about not being given all the answers? Okay, okay, don't throw tomatoes at us!
New episodes of She-Hulk: Attorney at Law release on Thursdays on Disney Plus.