Tatiana Maslany Is the Latest Marvel Star — Is She Married in Real Life?
The Marvel Cinematic Universe expands even further with Tatiana Maslany as a major Marvel hero. The 36-year-old actress stars in She-Hulk: Attorney at Law as the titular She-Hulk, Jennifer Walters. Her struggles as a lawyer for superheroes become far more dramatic when a blood transfusion from her cousin, Bruce Banner/Hulk (Mark Ruffalo), grants her the ability to Hulk out herself. The series is streaming exclusively on Disney Plus.
Article continues below advertisement
Tatiana Maslany is no slouch when it comes to showbiz. Since her breakthrough role in the BBC America series Orphan Black, Tatiana has gone on to win several awards for her performances. With such a stunning reputation and a Marvel Studios joint under her belt, fans want to know everything there is to know about Tatiana.
For instance, is Tatiana Maslany married? Let's break down what we know about the She-Hulk star's love life.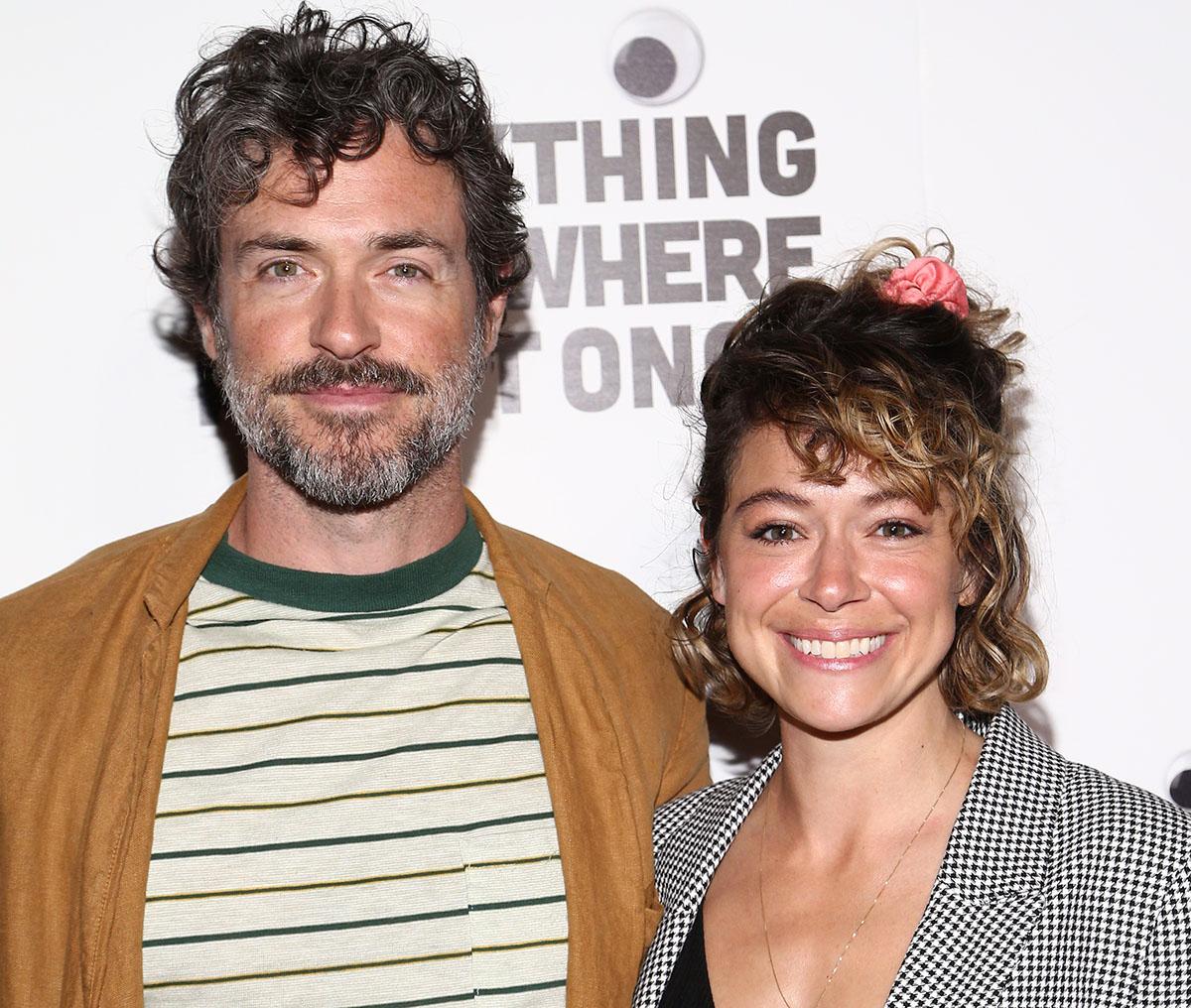 Article continues below advertisement
Is Tatiana Maslany married? Here's what we know.
Tatiana Maslany hasn't been the most forthcoming person about her personal life. Even as a Marvel Studios star, her Instagram is currently private and requires approval to view. In terms of her love life, the She-Hulk star kept those cards so close to her chest that she was able to surprise an entire studio audience with details on her marital status.
In an Aug. 11 episode of The Late Show With Stephen Colbert, Tatiana made a shocking announcement. As of the episode's airing, she had gotten married in 2022!
She recently married fellow actor Brendan Hines, who is best known for his roles in shows like Scandal, Betrayal, and Locke & Key on Netflix. The couple was previously seen together in March 2022 at a premiere event for A24's X.
In her interview with Stephen Colbert, Tatiana shared details about their small wedding.
Article continues below advertisement
"Because of COVID and [everything], we just wanted to keep it small," she told Stephen. "It went very well. It was a very chill day."
The couple's dog Earl was their ringbearer, and he lost the rings in a "field of sheep." Luckily, the rings were found in time for her and Brendan to officially tie the knot in their somewhat-secret ceremony.
Article continues below advertisement
Contrary to her happily married real-world counterpart, Jennifer Walters is hot on the dating scene in She-Hulk: Attorney at Law. Like many of us, the Marvel hero tries to balance her career and her social life while swiping right on every dating app in existence.
On top of that, she has to deal with keeping her new powers in check. Hey, at least she can put that she's 6' 7" on her Bumble profile.
She-Hulk: Attorney at Law begins streaming on Aug. 18.