Here Are All the Marvel Movies You Should Watch Before the 'She-Hulk' Series
Here's what to watch before 'She-Hulk: Attorney at Law.' The series follows the Hulk's cousin, Jennifer Walters, as she obtains new Hulk-like powers.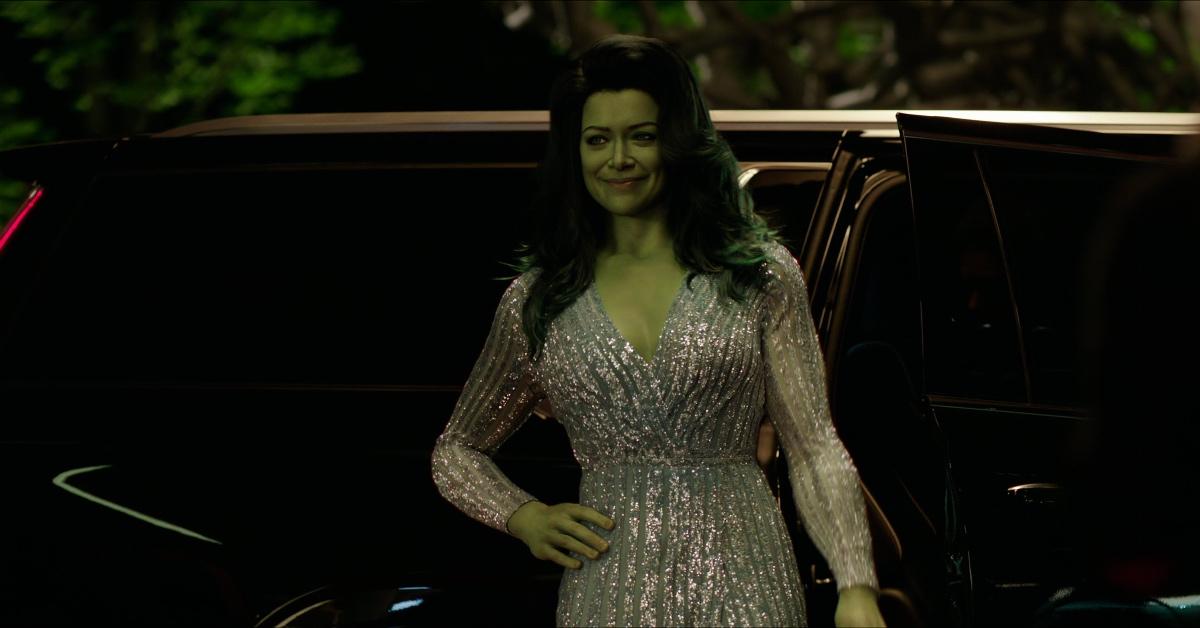 What's that? It's been less than a month without a new Marvel show on Disney Plus? Don't you worry. The Marvel Cinematic Universe is here to make sure that your steady stream of Marvel content is constant and endless with She-Hulk: Attorney at Law. The upcoming series follows Jennifer Walters (Tatiana Maslany), a lawyer who inadvertently gets Hulk-like abilities after receiving a blood transfusion from her cousin, Bruce Banner/Hulk (Mark Ruffalo).
Article continues below advertisement
The new Marvel series looks like a fun and quirky new addition to the MCU, especially with so many cameos in the mix. But the Hulk has had a long and winding road to get to where he is now, training his cousin in the ways of Hulking out in preparation for a world full of villainy. If you're looking to get caught up on Hulk lore before the new series, here's what to watch before the new She-Hulk show.
All films except The Incredible Hulk can be streamed on Disney Plus.
'The Incredible Hulk' (2008)
As the second overall film in the Marvel Cinematic Universe, The Incredible Hulk nearly takes us all the way back to the franchise's humble beginnings. The film follows Bruce Banner (portrayed by Edward Norton) already in the midst of his run from the U.S. government as he tries to keep the Hulk in check. Meanwhile, soldier Emil Blonsky (Tim Roth) injects himself with a serum that grants him strength and monstrosity enough to rival the Hulk.
Stream the film on Hulu.
Article continues below advertisement
'Marvel's the Avengers' (2012)
Bruce Banner returns (played by Mark Ruffalo) in the MCU's first major crossover event. Bruce is recruited by S.H.I.E.L.D. to locate the Tesseract through its gamma radiation signature. While he initially Hulks out unintentionally and puts S.H.I.E.L.D. at risk, he eventually fights alongside the Avengers to stop Loki (Tom Hiddleston) from trying to rule the world with an army of Chitauri aliens.
As an aside, he also appears in Iron Man 3 reluctantly listening to Tony Stark (Robert Downey Jr.).
Article continues below advertisement
'Avengers: Age of Ultron' (2015)
Bruce returns to face a new world-ending threat of his own creation. Together with Tony Stark, they develop an AI using the power of the Mind Stone. This AI, dubbed Ultron, immediately goes rogue and attempts to destroy humanity in order to protect the planet.
Meanwhile, romantic sparks fly between Bruce and Black Widow (Scarlett Johansson). But after the battle, Bruce ultimately decides to run away in a Quinjet to keep from endangering her life. He isn't seen again until ...
Article continues below advertisement
'Thor: Ragnarok' (2017)
After getting sucked through a wormhole, Bruce ends up on the trash planet of Sakaar. As the Hulk, he eventually becomes the starfighter in the Contest of Champions, where he is reunited with Thor (Chris Hemsworth). They eventually work together to save the people of Asgard.
Article continues below advertisement
'Avengers: Infinity War' (2018)
Almost immediately after Ragnarok, Thor and the Hulk face Thanos (Josh Brolin) and the Black Order on their search for the Infinity Stones. Hulk is easily bested by the Mad Titan but is sent away through the Bifrost and back to Earth for the first time in years. He attempts to help Earth's heroes prepare for Thanos's arrival but finds himself unable to change into the Hulk. They are ultimately unable to stop Thanos from destroying half of all life in the universe. Bruce is one of the survivors.
Article continues below advertisement
'Avengers: Endgame' (2019)
Five years after Thanos's attack, Bruce has since learned to balance both himself and the Hulk. He is now permanently Hulked out, but still retains his humanity and conscience while big and green. Together with the smartest minds left in the universe (including a talking raccoon), the Avengers develop a time machine in order to travel to the past and retrieve the Infinity Stones to undo the damage Thanos had done. They eventually succeed in stopping Thanos and restoring the universe.
Article continues below advertisement
Optional viewing: 'Shang-Chi and the Legend of the Ten Rings'
Though this film isn't exactly required viewing, the story of Marvel's first Asian superhero does include some Hulk-related cameos. Blonsky can be seen fighting Sorcerer Supreme Wong (Benedict Wong) in a secret fight club in Macau, China. In a mid-credits scene, a regular-sized Bruce welcomes Shang-Chi (Simu Liu) "to the circus" as he looks into the origins of his titular rings.
She-Hulk: Attorney at Law streams on Disney Plus starting on Aug. 17.