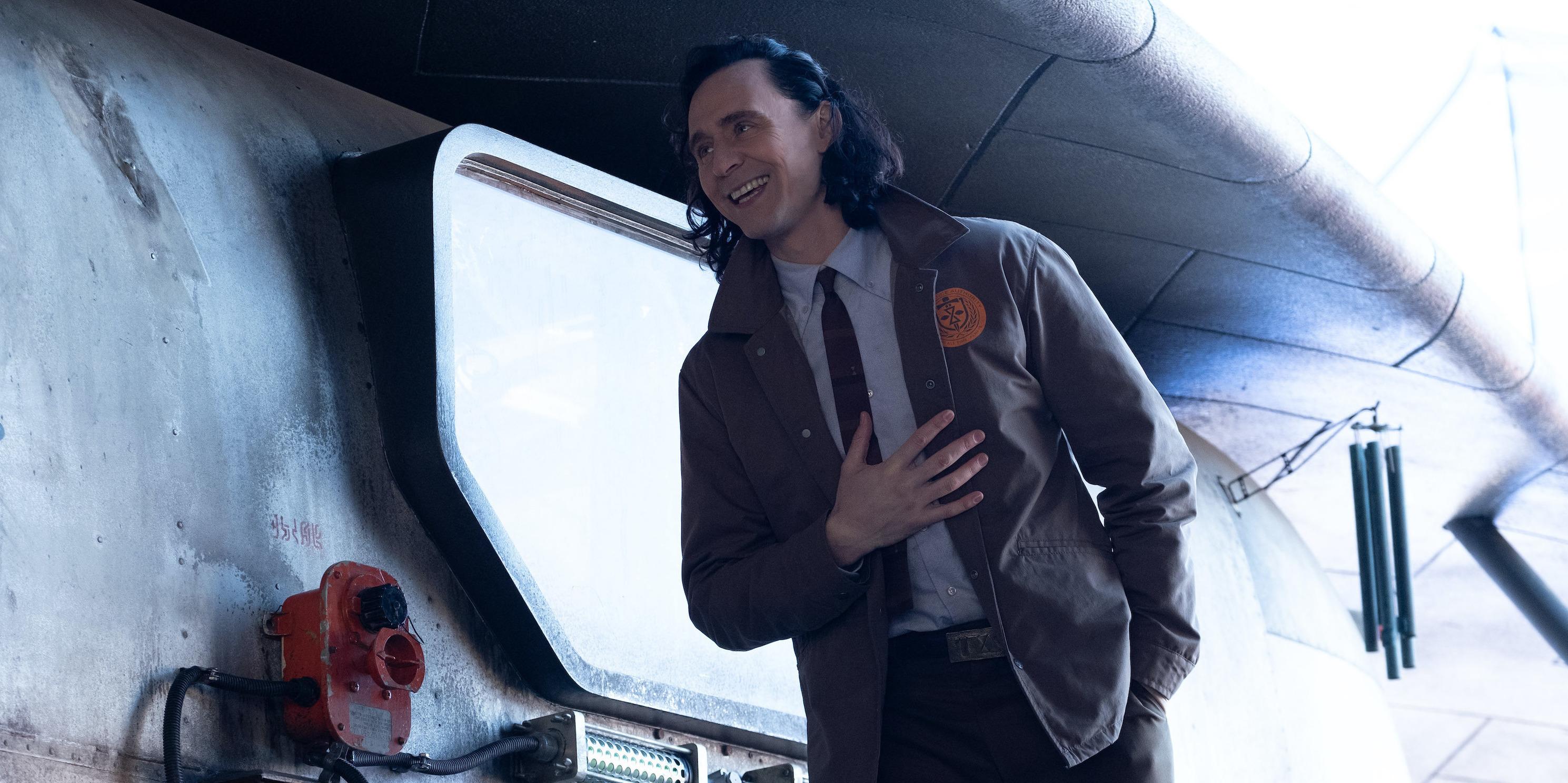 First Look Photos Tease What Will Happen in 'Loki' Season 2 (SPOILERS)
Spoiler alert: This article contains spoilers for Loki Season 1.
Following the finale of Season 1 of Loki, fans have been patiently waiting for Season 2 of the Marvel series! Even though we know who's behind the TVA now, everything could change and the weight of the multiverse could fall onto Loki's shoulders.
Article continues below advertisement
Loki does a little something of everything to satisfy Marvel fans. Between Easter eggs and comic book references, we were never without theories about what could come.
And now that some photos have been leaked of Loki Season 2 filming, we have a lot of predictions about what could go down in the Disney+ series' second season.
Article continues below advertisement
'Loki' Season 2 was confirmed in the post-credits scene of the finale.
So far, Loki is the first MCU television show to confirm a Season 2. And thank goodness, because Season 1 left us with a lot of loose ends. Basically, Sylvie and Loki discover He Who Remains at the End of Time, and he turns out to be a variant of Kang the Conqueror.
He Who Remains explains that there were other variants of him in the 31st century who started a multiversal time war and that he needed to create the Time Variance Authority (TVA) to prevent the multiverse from imploding on itself.
Article continues below advertisement
Instead of listening to He Who Remains, Sylvie just wants her retribution and decides to betray Loki to kill He Who Remains. In doing so, while she unleashes free will, she may also unleash more destructive versions of Kang the Conqueror.
We see the first hints of this at the end when Loki finds himself back at a different TVA in which B-15 and Mobius have no recollection of who Loki is and Kang is openly encouraging time to branch.
The 'Loki' Season 2 first look photos hint that the second season will take place in the 1970s.
While photo leaks are rare for Loki, which was reportedly filmed mostly on a set in Atlanta, an on-location shoot in London with some leaked photos revealed that Season 2 could be at least partly set in the 1970s.
Thanks to some movie posters situated outside of the Noël Theatre in London, it seems likely that Loki and Mobius travel to the 1970s.
Article continues below advertisement
The posters themselves are styled to look like they're from the 70s, and some very real titles on the posters, such as Herbie Rides Again, Airport 1975, and Earthquake all premiered in 1974 in the UK.
Another hint proves that Loki is also set in the same world as Eternals since one of the movie posters features Kingo (Kumail Nanjiani) as the movie's star. Other film posters, Phone Ranger and Zaniac are references to deep-cut Marvel comic book characters.
Article continues below advertisement
In the leaked photos, Tom Hiddleston is no longer wearing a TVA jacket, and it doesn't appear as if there are any TVA agents with him. On the other hand, it is clear that Mobius (Owen Wilson) is definitely a major part of Loki Season 2, since he appears on set with Tom in the photos. Could Season 2 bring the iconic duo back together regardless of Mobius's memories of the first season?
Article continues below advertisement
We have some of our own predictions as to what could happen in 'Loki' Season 2.
In Season 2 of Loki, anything can happen, but we have some ideas based on what we already know. While Loki and Sylvie's journey to find He Who Remains is the main plot of the first season, the side plot centers on Ravonna Renslayer.
In the Season 1 finale, we learn that she also lived on Earth as a teacher at Franklin D. Roosevelt high school in 2018. So how did she become the unwavering Judge Renslayer? We might find out in Season 2.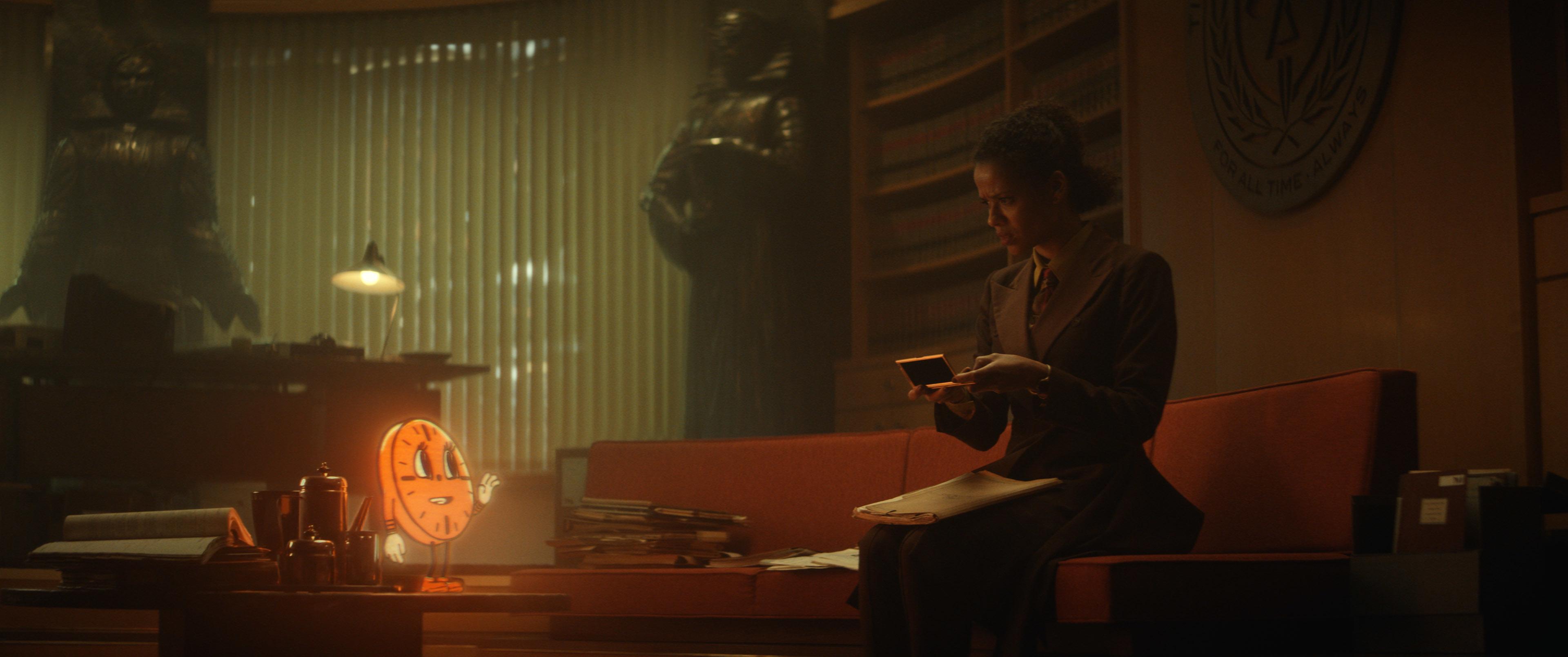 Article continues below advertisement
However, there are a million different ways that Season 2 could go. (Alternate time branches, anyone?) One possibility is that Loki and Ravonna team up since they're the only ones who really know what's going on.
Now that Loki knows who's behind the TVA and how to get there, Ravonna could use Loki to get to him as well. In the comic books, Ravonna and Kang have a romantic relationship, and we definitely wouldn't mind seeing that play out in Season 2.
What will happen to Loki and Sylvie in 'Loki' Season 2?
Loki and Sylvie begin Season 1 as foes, become friends (and almost lovers), and end as foes once again. So what is going to happen to their relationship? Sylvie shows Loki that he can love and that he can form relationships with people.
She shows him that he doesn't have to be alone, which is what he's been afraid of all his life as an outsider. But in the end, they disagree on what to do with the fate of the "Sacred Timeline."
Article continues below advertisement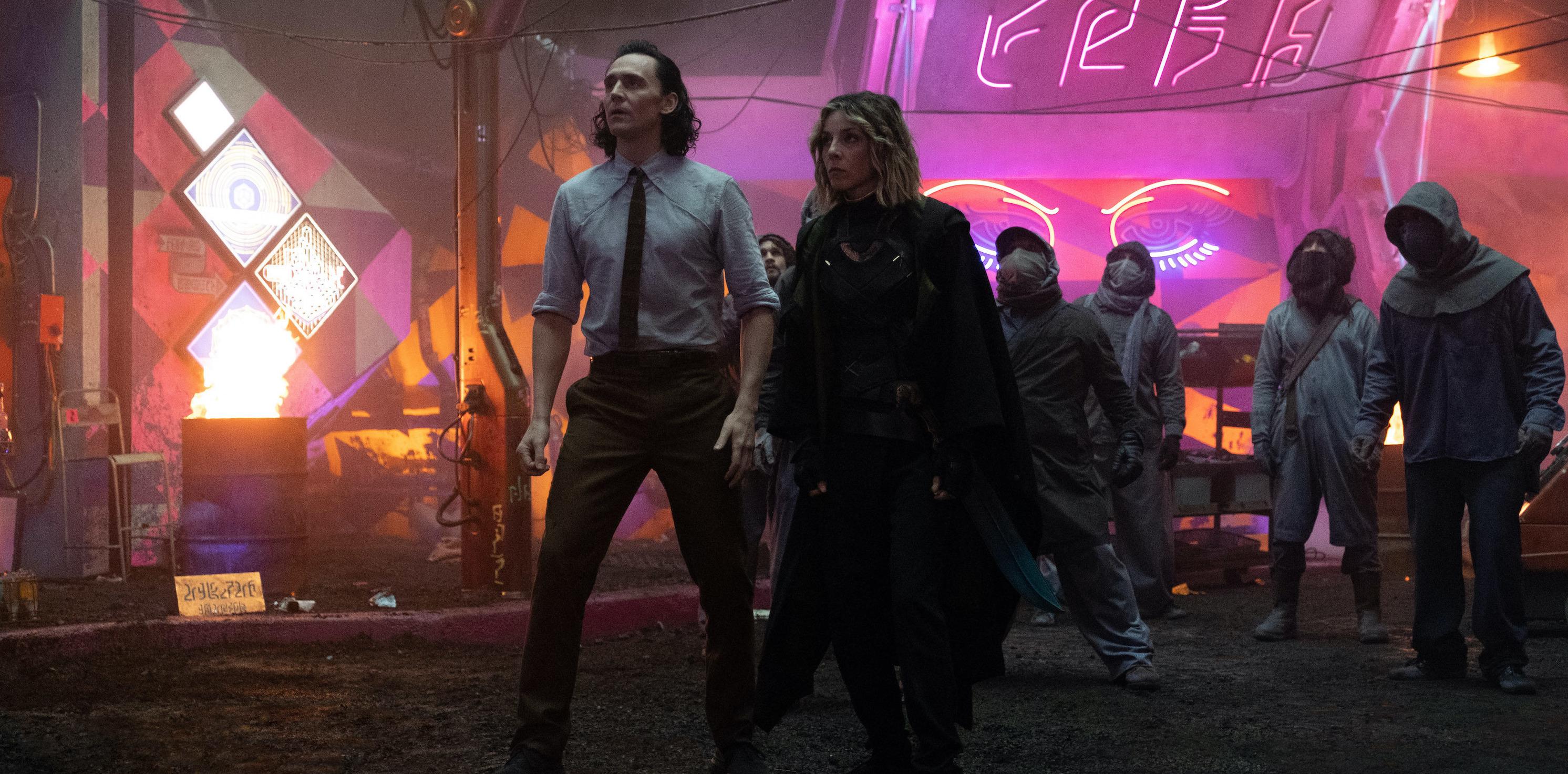 We have no doubt that Loki and Sylvie will find each other again; they seem to be fated to cross paths. So when they do find each other, we predict that they're going to team up once again. Sylvie will have to realize that Loki is right to consider the possibilities, but they're the only ones more powerful than Alioth who can take down Kang.
Article continues below advertisement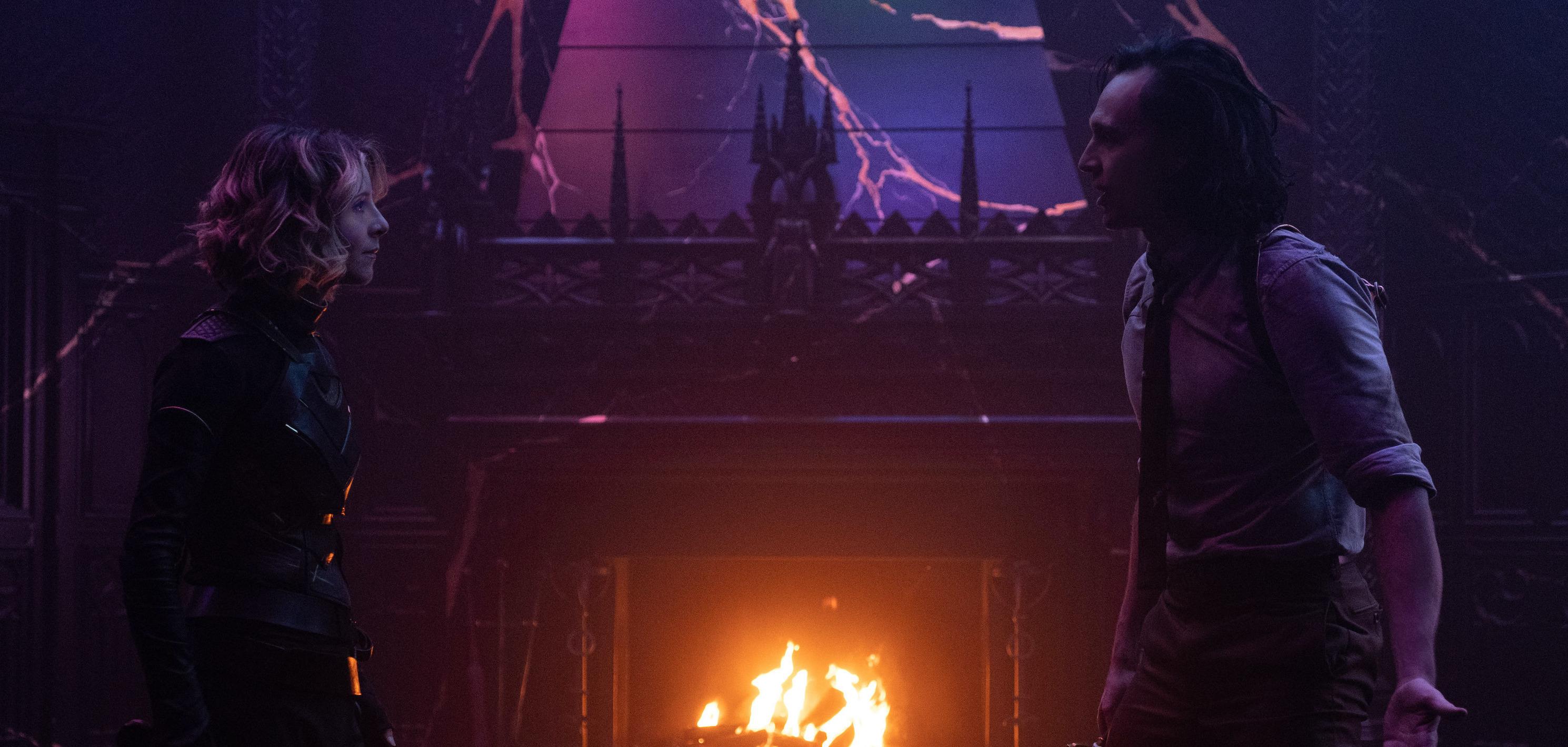 In some ways, Season 2 of Loki might be reminiscent of a show like The Good Place, in which the main characters consistently come together again and again to solve life's biggest questions. Once Loki does get Mobius back on his side, they could jump around time to try to get the timeline back on track.
Article continues below advertisement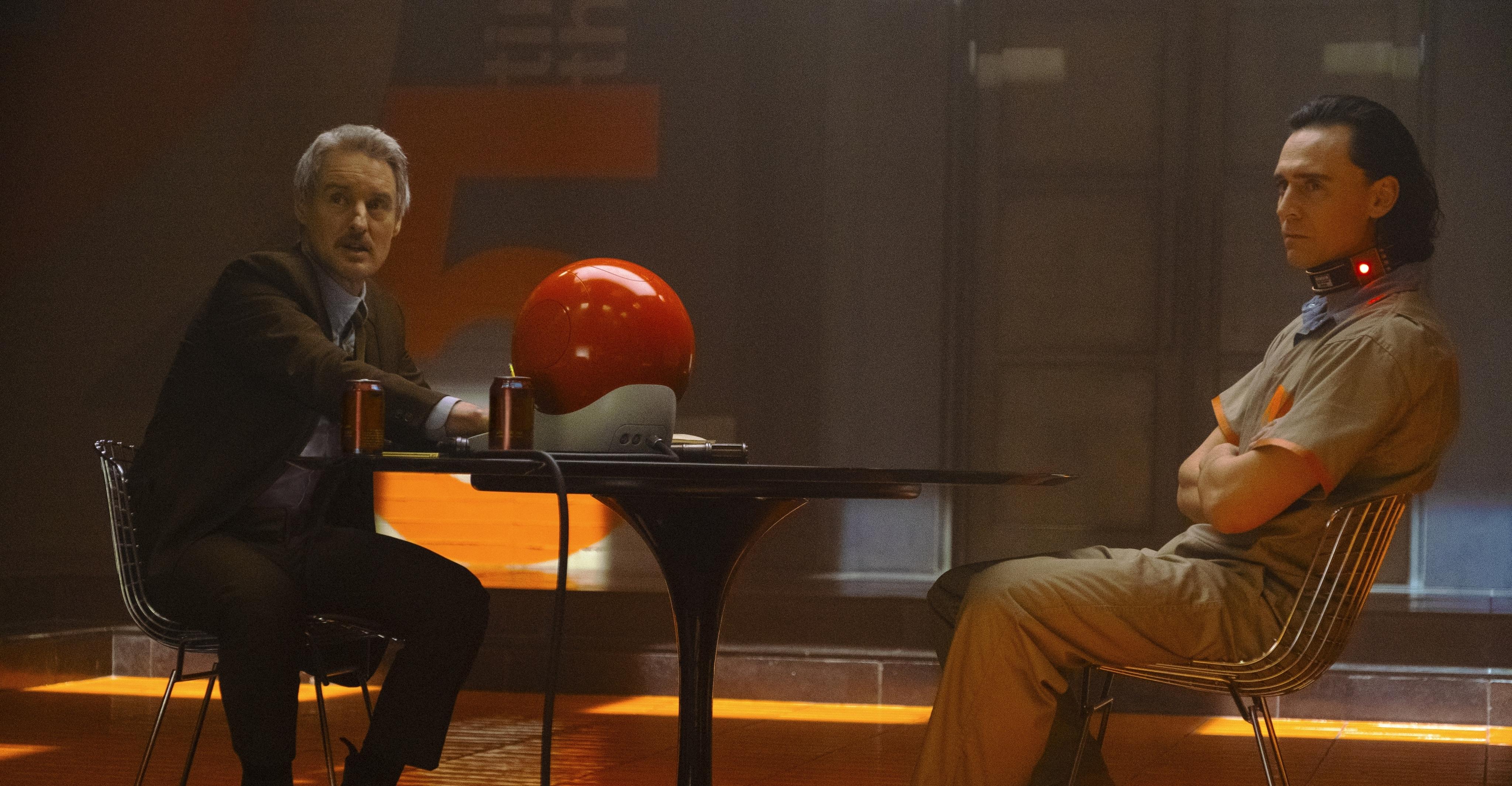 Could we see more historical references? More Marvel Easter eggs? We hope that Season 2 ends in a true time-and-space-altering battle between the Lokis and the TVA agents versus Kang the Conqueror.
Season 2 of Loki is slated to release on Disney Plus some time in 2023.