The MCU Could Give Us an Actual Coven in Agatha Harkness's Spinoff Series
Who Will Be in 'Agatha: Coven of Chaos'? Marvel Studios has announced that the series is definitely coming, but will other Marvel witches be in it?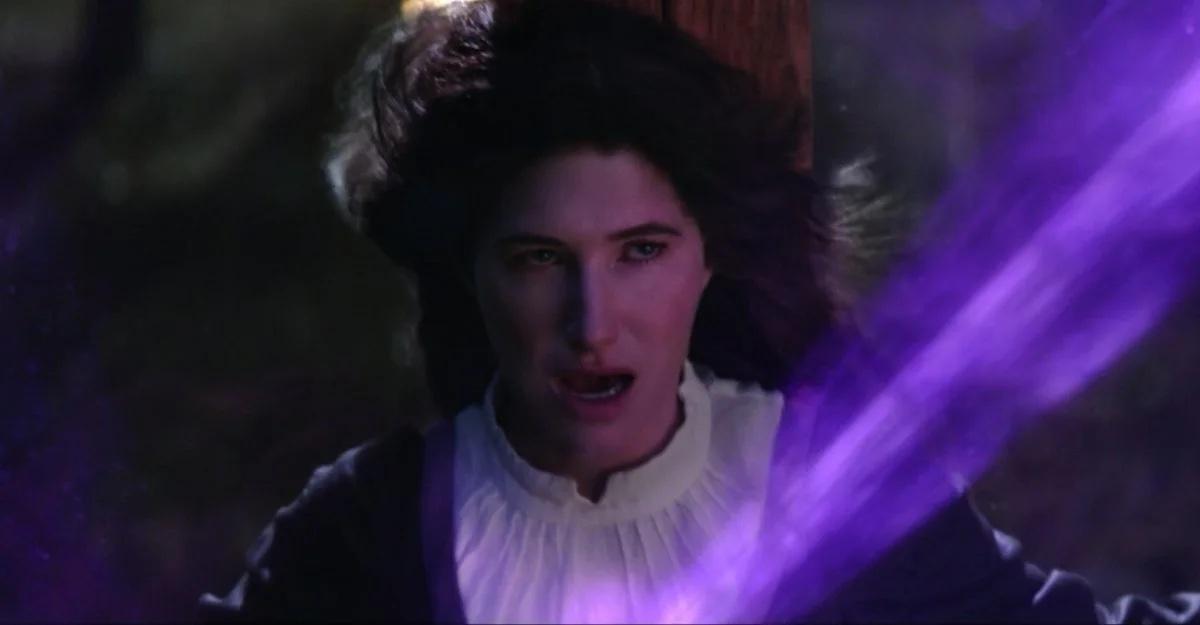 Now that we know that Agatha Harkness is definitely coming back to our screens in a series titled Agatha: Coven of Chaos, there are a lot of theories about who will be in it. Of course, Kathryn Hahn will reprise her role as Agatha, as it is confirmed she signed a multi-project contract with Marvel Studios. But who else will join her in this very mysterious (and hopefully spooky) story?
Article continues below advertisement
At San Diego Comic-Con, Marvel Studios released limited information about the upcoming series. For one, the title changed from House of Harkness to Coven of Chaos, which inspires some different theories when it comes to the cast. The other exciting piece of news is that the release date will be sometime in the winter of 2023–2024 on Disney Plus, which means we have about a year and a half to wait for Agatha: Coven of Chaos.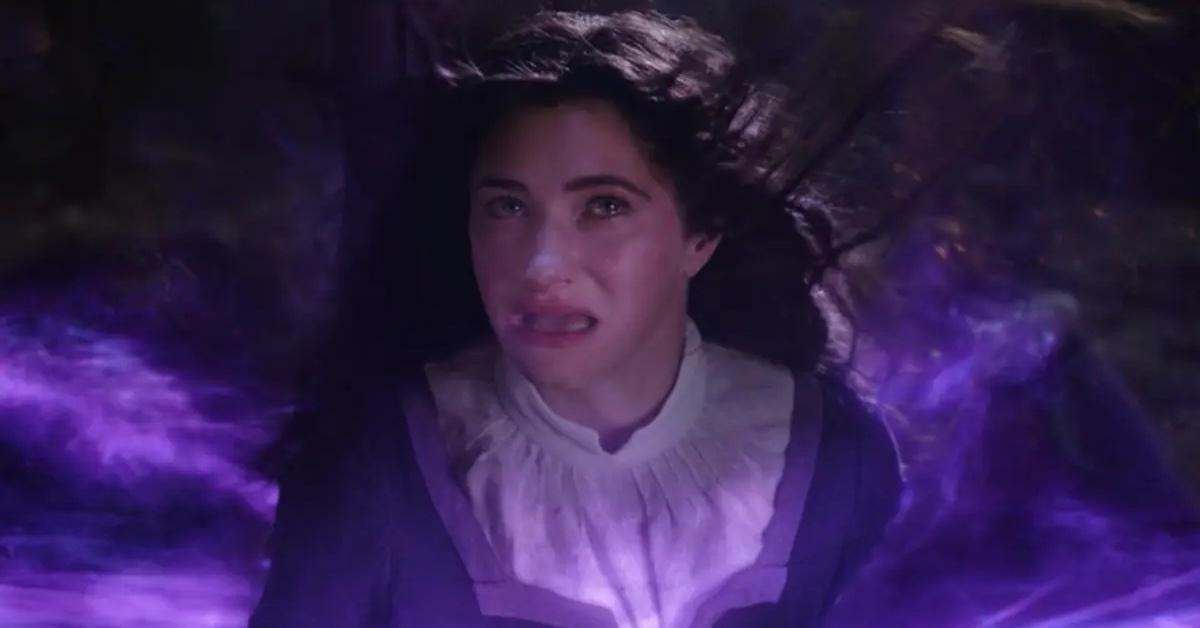 Article continues below advertisement
Kathryn Hahn will star in 'Agatha: Coven of Chaos,' potentially alongside characters who are new to the MCU.
One thing is for sure when it comes to Agatha: Coven of Chaos: It revolves around Kathryn's Emmy-nominated portrayal of the dark sorceress. It's plausible that Marvel Studios didn't have much of an idea for the plot when the WandaVision spinoff series was announced, but just that Kathryn's portrayal got such a positive reception that the MCU had to bring her back. (This is just speculation, of course).
However, by the time the series is released in late 2023 or early 2024, it will have been anticipated for over three years.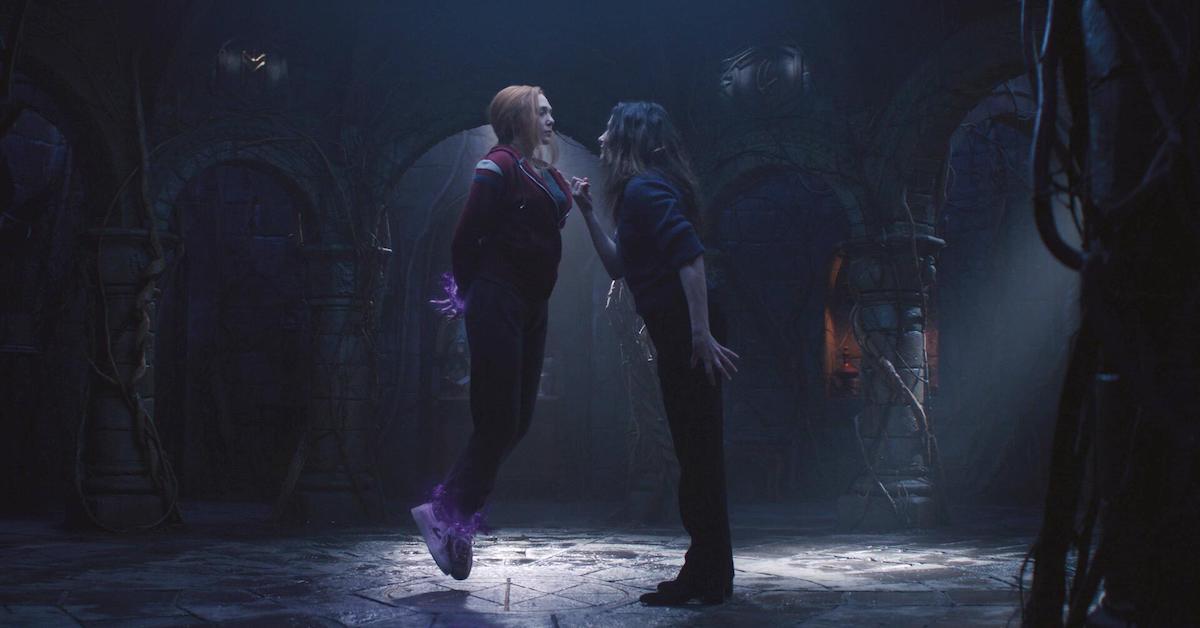 Article continues below advertisement
While anything could happen between now and then — Agatha could appear in another MCU project before Coven of Chaos is released — we can still have our thoughts and theories about who will be in it. The first is that the Scarlet Witch will make a return in the series.
We wouldn't have the Scarlet Witch without Agatha, and vice versa, so perhaps their rivalry will see an ultimate showdown in the Disney Plus series. Alternatively, the two could join forces, and both find their way towards goodness.
In addition, Agatha's character in the comic books is tied to several other Marvel characters. She's the mother of warlock Nicholas Scratch, who takes over New Salem, Colo. While he is Agatha's son, when Agatha leaves New Salem to work for Reed Richards (yes, Mr. Fantastic), Nicholas follows a dark path, leading mother and son to go head-to-head throughout the comics. He would be a fun new addition to the MCU, offering an alternate view of motherhood than Wanda's relationship to her sons.
Article continues below advertisement
Nicholas Scratch also has a daughter, which makes Agatha a grandmother (heck, she's over 500 years old, so she's way older than she looks). Vertigo, Nicholas's daughter, eventually leads the Salem Seven to overthrow Agatha and names herself the priestess of the community.
However, Vertigo is eventually killed in a magical explosion set off by the Scarlet Witch. Could Coven of Chaos center on Agatha's familial chaos? And could it be one of the many rumored introductions of the Fantastic Four into the MCU?
Article continues below advertisement
'Agatha: Coven of Chaos' could introduce us to other Marvel witches.
The Scarlet Witch and Agatha Harkness aren't the only witches in the Marvel Universe. In fact, they're far from it. There are numerous witches and sorceresses (too many to count), but a few stand out from the rest. Perhaps Bridget O'Hare, aka Sea Witch, could join Agatha's "coven."
Article continues below advertisement
Bridget was chosen by deities to prove to the Celestials that humankind could survive while they wait for their next visit. She was bestowed with godlike powers, such as the ability to live underwater and control water in any state. No, she's not Ursula, but she would be an immensely powerful addition to Agatha's coven.
There's also Calypso Ezili, a voodoo priestess of Haitian descent, also known simply as The Witch. In the comics, Calypso worked alongside Brother Voodoo against Daredevil and Spider-Man, so while she might be a unique ally for Agatha, she could also go rogue, forcing Agatha to fight against her.
Article continues below advertisement
And then, there's Witchbreaker. Very little is known about this ancient Marvel witch, but what we do know is that she is still alive in comic book lore. Her demeanor seems similar to that of Gorr the God Butcher, and while Witchbreaker is known as a witch in the comics, it's possible that many of the other Marvel witches will need to come together to defeat her.
No matter what or who we get in Agatha: Coven of Chaos, it's safe to assume that there will be witches… and there will be chaos.