Is Agatha Harkness Evil or Good? Witch Is It?
As we know, it was Agatha all along, but is she friend or foe? Is Agatha Harkness evil or simply a bewitching friend? Let's get real into it.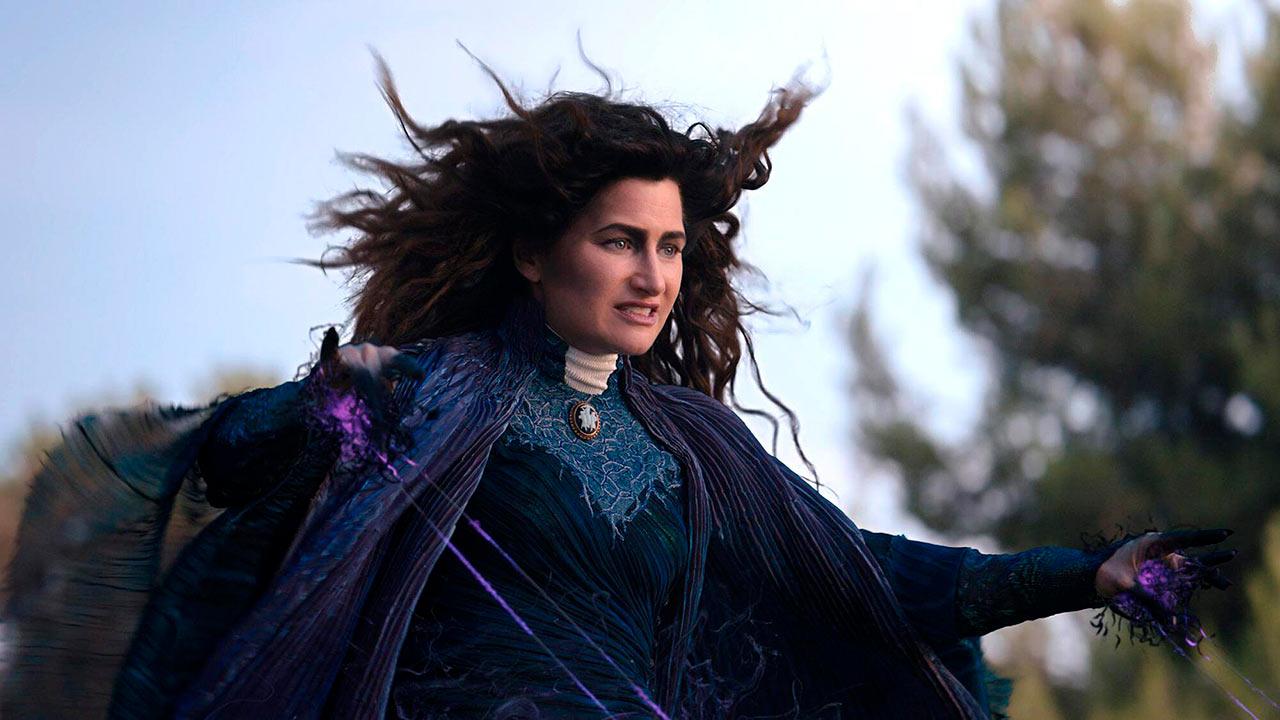 A pink festooned Glinda, who could have been part of a dream, once asked, "Are you a good witch or a bad witch?" We now ask the same question of Agatha Harkness (Kathryn Hahn) in WandaVision and beyond, who is thankfully getting her own spinoff. Honestly, Kathryn Hahn should be the star of every television show and movie, but until that happens, we anxiously await Agatha: House of Harkness. Perhaps then we will discover if Agatha Harkness is evil. Or has she been good all along?
Article continues below advertisement
Is Agatha Harkness evil? It's more complicated than you think.
Who's been pulling every evil string? Why, it's been Agatha all along, but is every string actually evil? In WandaVision, we learn that Agatha was the villain behind the town's kidnapping, manipulating everyone along the way, and Wanda (aka Scarlet Witch) was just as much a pawn as anyone. If you think keeping thousands of people hostage while turning them into characters from a television show is evil, then yes, Agatha is evil, though Wanda's hands aren't totally clean of the mess.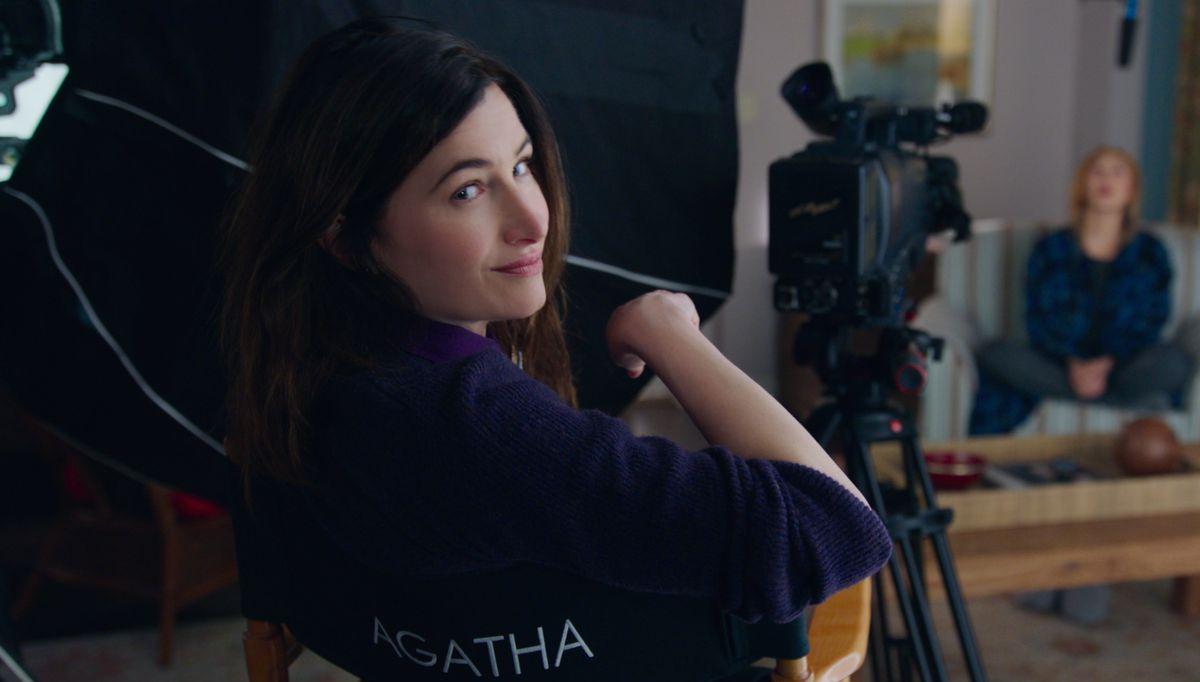 Article continues below advertisement
The version of Agatha we meet in WandaVision could not be more different than the Agatha in the comics. She's a far more sinister character on the show, as noted by the fact that she's in possession of a very ominous book of magic called the Darkhold that she calls Book of the Damned. That sounds pretty darn evil.
The Darkhold has a pretty wicked history within the Marvel Universe. Within Marvel lore, the beginning of Earth as we know it was no picnic. The rulers of Earth were known as the Elder Gods, and like all things, some were good and some were obsessed with gaining more power. Inevitably this led to war, with the most predacious of Elder Gods becoming even more powerful.
Article continues below advertisement
One such powerful being, Chthon, learned the secrets of Chaos Magic, though Chthon and other nefarious Elder Gods were banished to different dimensions. However, Chthon left behind a collection of scrolls that could be used to bring forth his power. The scrolls were eventually bound together in a book of dark magic called, you guessed it, the Darkhold. Everything about this screams evil and Agatha was the owner of this book. Although, she was not happy about Wanda using her Chaos Magic.
Article continues below advertisement
What is Agatha Harkness like in the comcics?
Agatha is one of the oldest, most powerful witches in the Marvel Universe. She was even persecuted during the Salem Witch Trials in 1692. Agatha had settled in America in the hopes of being able to practice magic out in the open, but that was clearly not going to happen. Funny thing about her time in Salem, Agatha thought the trials were a good idea because she wanted to weed out the weaker witches in the coven. That sounds pretty evil!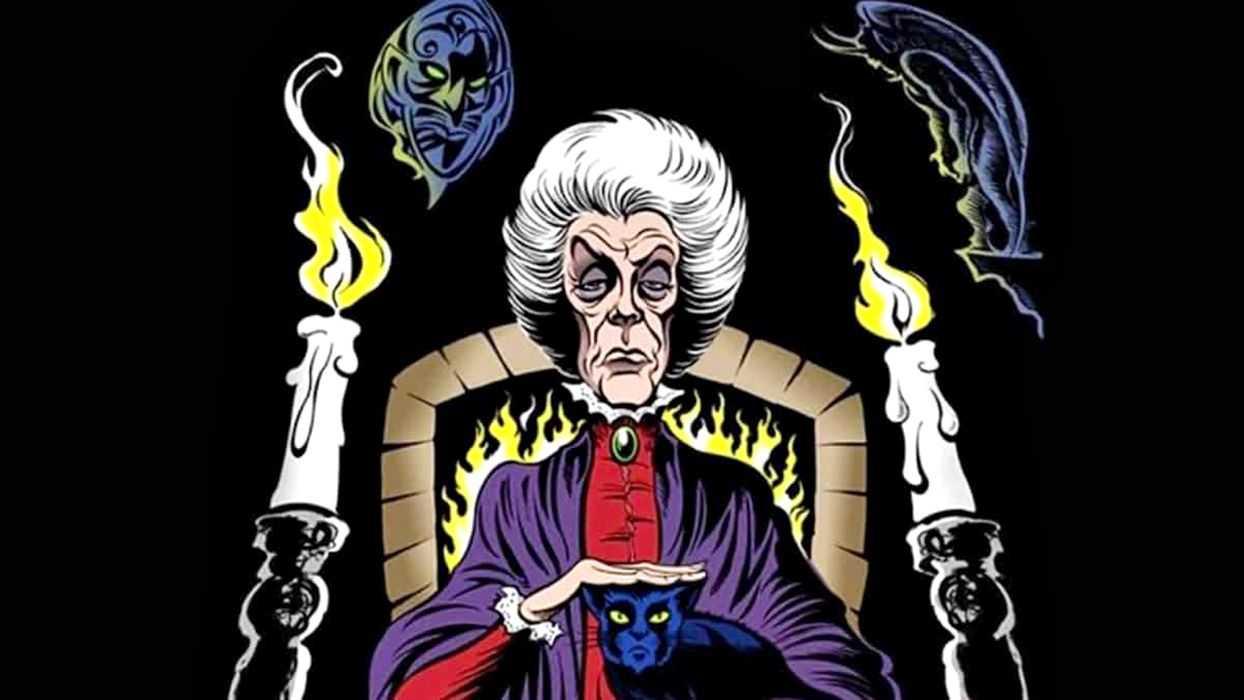 Article continues below advertisement
It should be noted that Agatha, as well as other witches, appears to be immortal. Their coven refers to people outside of Salem as "mortals," which suggest the witches are not bound by a single lifespan. Eventually, Agatha finds herself a governess during World War II, tutoring children in need (not very evil sounding). She retired but returned to the world of nannying to watch over Franklin Richards, the son of Mister Fantastic and the Invisible Woman, of the Fantastic Four.
Agatha eventually defends the Fantastic Four against the Frightful Four and even reveals her own secrets as a witch to protect them. Unfortunately, revealing these secrets led to her death in the comics, but don't worry, death cannot stop Agatha. In fact, in a lot of ways, Agatha becomes Wanda's mentor in death. It's more than a little frustrating that she's been depicted so differently on the show, but perhaps that's what Agatha: House of Harkness is for. We get to see who Agatha has been, all along.