Gorr the God Butcher Is the Latest Villain to Make Their MCU Live-Action Debut
With the new 'Thor: Love and Thunder' trailer offering fans their first look at Gorr the God Butcher, many are curious about his comic origins.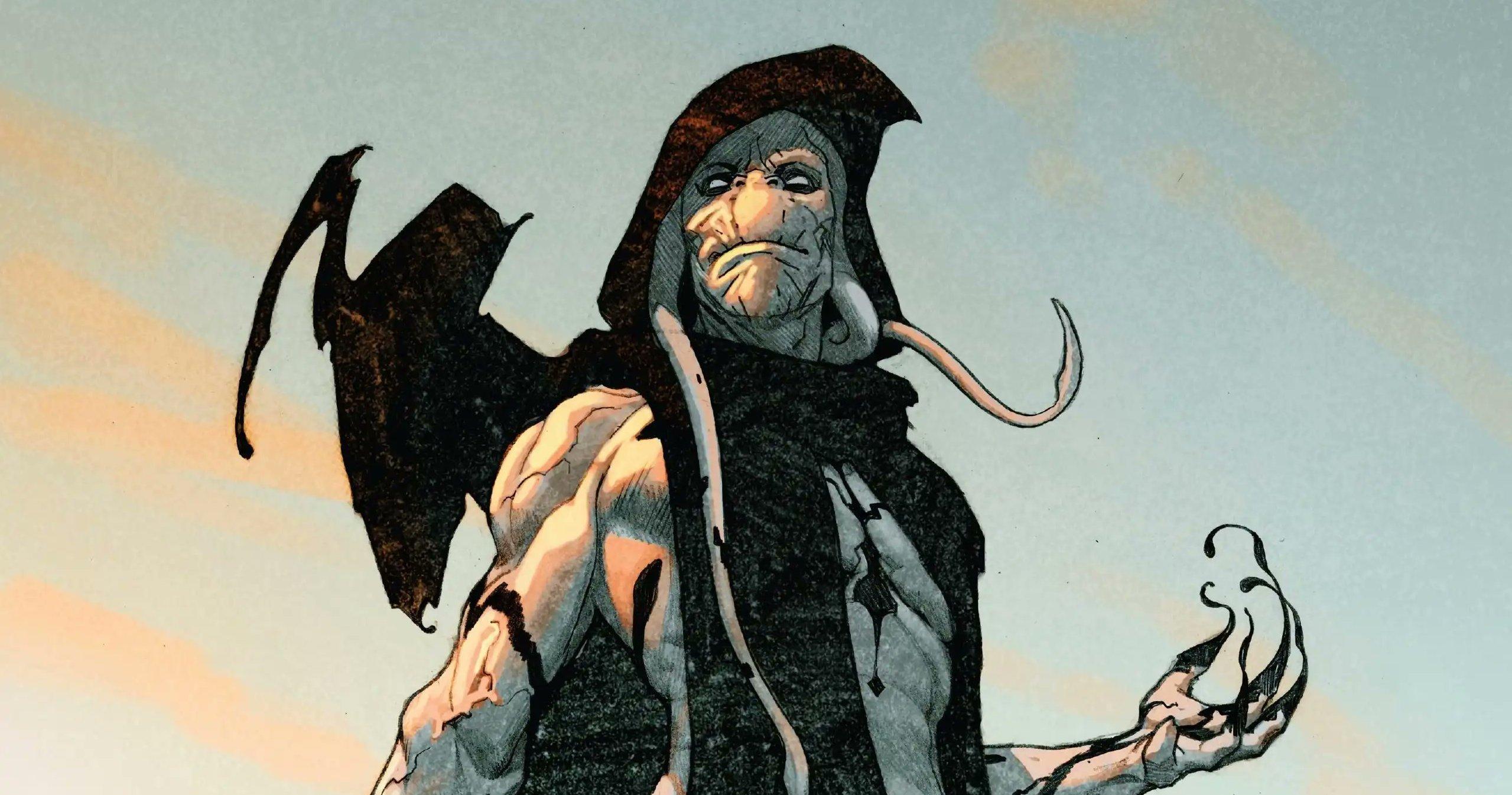 At last, the official Thor: Love and Thunder trailer is here.
The God of Thunder's fourth installment follows the title character on his journey to find inner peace; however, his attempts are cut short when danger arises. As a result, Thor must return to fight alongside Valkyrie, Korg, and Jane Foster (now Mighty Thor) to stop Gorr the God Butcher and his plan to eliminate all gods from the universe.
Article continues below advertisement
Based on the trailer alone, it appears the fight against Gorr will be pretty challenging — will Thor and his superhero buddies defeat the god killer, or will Gorr succeed? Well, you'll just have to see the Marvel film in theaters to find out!
For now, let's take a look at Gorr the God Butcher's comic origins and storylines.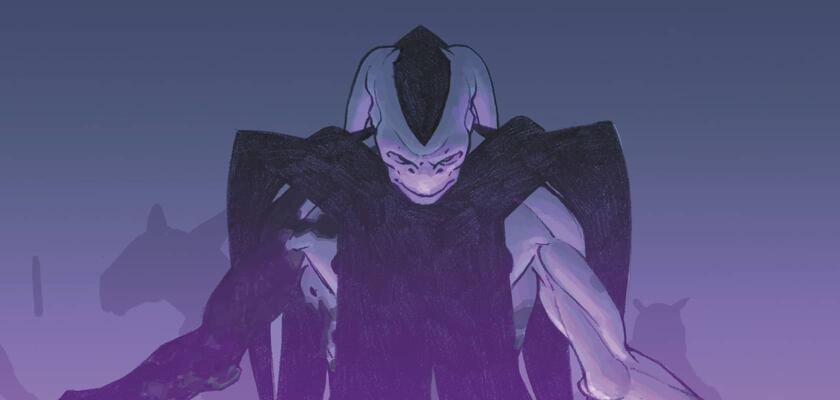 Article continues below advertisement
Gorr the God Butcher debuted in Marvel Comics in 2012.
Created by Jason Aaron and Esad Ribić, Gorr the God Butcher first appeared in Marvel Comics in November 2012 as part of the comic book series titled Thor: God of Thunder. According to Marvel, Gorr comes from a nameless planet and was born into a tribe that "believed and paid tribute to the gods for protection."
Now, this might be hard to believe, but at one point in his life, Gorr was quite the content family man; nevertheless, his attitude shifts once he is forced to watch his family get taken from him one by one. Eventually, Gorr vows to rid the universe of all gods because even after all his prayers, they didn't do what they were supposed to: keep his family safe and out of harm's way.
Article continues below advertisement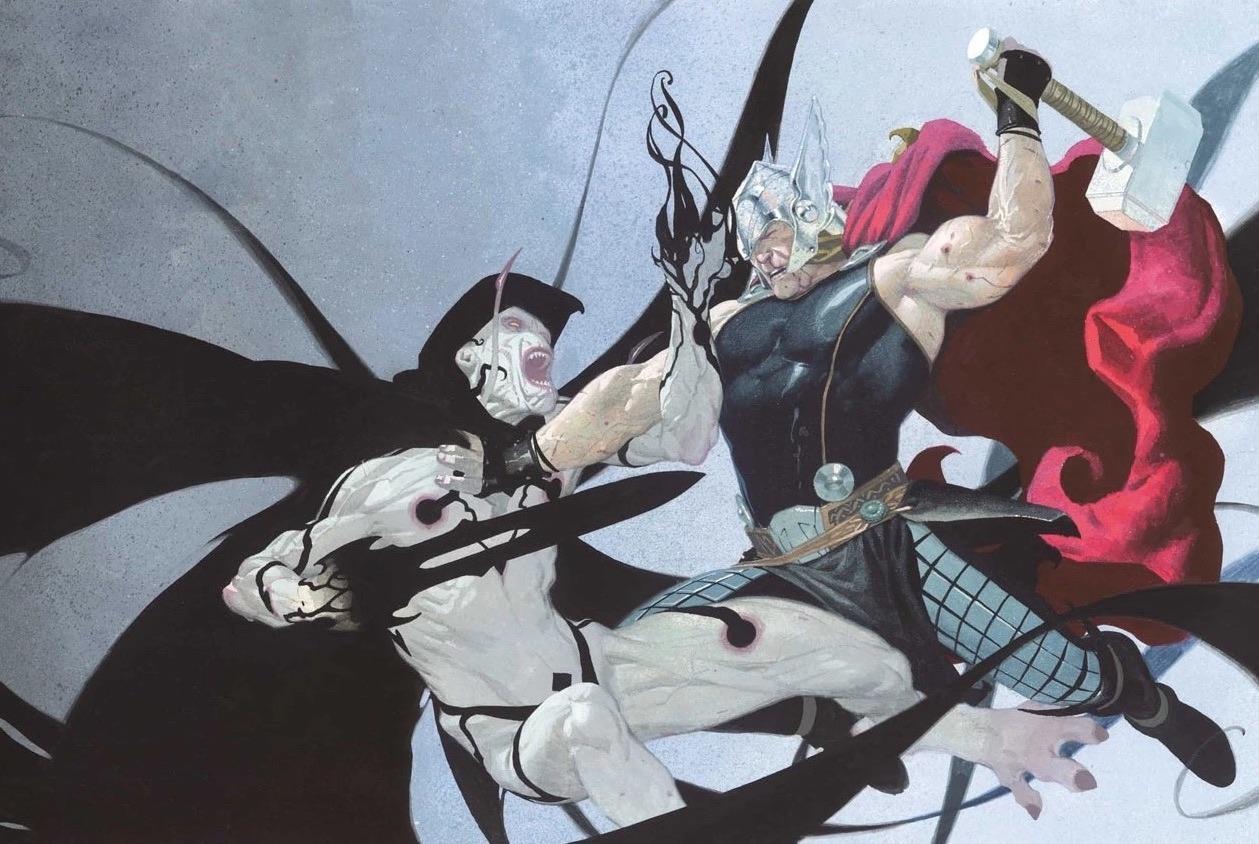 Over the course of his long life, Gorr manages to torture and slay countless gods and immortals with the help of his army of black berserkers, aka the dog-like critters with tremendous strength that kill the gods and do his bidding for him.
Article continues below advertisement
Is Gorr the God Butcher a symbiote?
Unlike Venom, Gorr the God Butcher is not a symbiote; however, similar to how the former bonded with Eddie Brock, Gorr bonded with the first-ever symbiote known as the All-Black.
After Gorr refuses to believe in gods any longer, his tribe turns on him; as he strolls his planet alone, two fatally wounded figures — one of which is Knull — fall from the sky. It is here that Knull's symbiote blade, All-Black the Necrosword, bonds to Gorr.
Article continues below advertisement
According to Marvel, Gorr inhabits typical superhuman powers, among others, after bonding with the ancient weapon.
"From Gorr's thoughts, he can mold the shapeshifting symbiote to form armor around his body and produce weapons, which are limited only by his thoughts," Marvel continued." One of the weapons, All-Black the Necrosword, extends from his arms and is made from living darkness. The symbiote also provides him with the ability to regenerate."
Christian Bale brings Gorr to life in 'Thor: Love and Thunder."
Following the official trailer's debut, millions of MCU fans took to social media (especially Twitter) to sing the film's praise and share their reactions to Christian Bale's portrayal of the antagonist, Gorr the God Butcher.
"Christian Bale as Gorr actually looks so intimidating," one person shared on Twitter. "He's going to give one of the best MCU villain performances." Oh, we totally agree — what can't Christian Bale do?!
Article continues below advertisement
Another added that the Oscar-winning actor is "on his way to make Gorr the God Butcher one of THE most iconic MCU villains of all times." A third fan noted that although they're not the "biggest fan" of the fact that Gorr looks more human than he does in the comics, they believe "he still looks insane" and that "Christian Bale is going to kill it!"
Now, Christian's highest praise comes from the writer-director himself, Taika Waititi. In May 2022, the filmmaker spoke about the film with AP News, ultimately hyping up the star's performance and stating that he's "probably the best villain that Marvel's ever had."
Thor: Love and Thunder hits theaters on July 8, 2022.