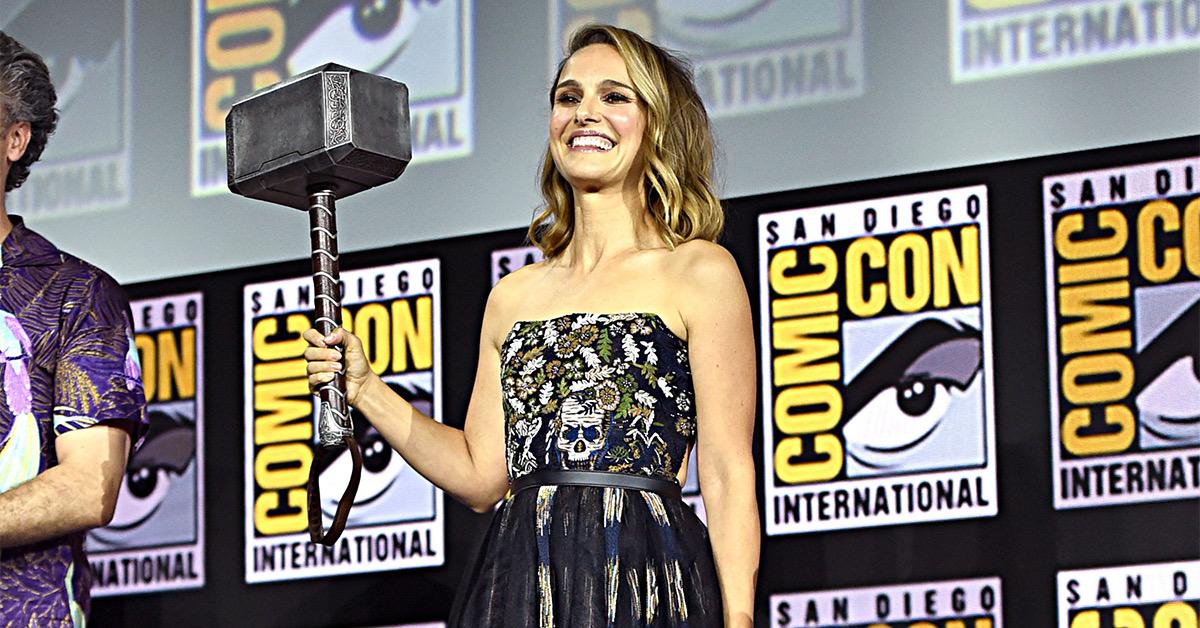 Jane Foster Is About to Become Thor, and We Can't Wait to Find out How
By Joseph Allen

Jul. 27 2020, Updated 1:58 p.m. ET
At the end of Avengers: Endgame, Chris Hemsworth's Thor seems to realize that he doesn't want the title anymore. He doesn't think he's meant to be a hero, and believes that there are other people better suited for protecting Asgard from those who want to destroy it. Now that he's made that decision, someone else will have to take on the mantle of Thor, which is where Natalie Portman's Jane Foster comes into the picture.
Article continues below advertisement
How does Jane Foster become Thor?
In the comics, Jane Foster becomes Thor after Nick Fury whispers something in Odinson's (Thor's) ear that makes him unworthy of the title. Jane then steps in to defend Asgard, even as she deals with a fight against breast cancer. In a brutal twist, every time she becomes Thor, she's essentially making her chemotherapy worthless. Still, she chooses to become a hero.
Article continues below advertisement
Once she assumes the mantle of Thor, Jane begins fighting as Malekith and Roxxon to defend the 10 realms, and eventually loses her life in a fight against the Mangog (these names are a lot, we know). She saves Asgard in the process, and is eventually resurrected by Odin in gratitude for her service. Even after she's resurrected, though, she still has breast cancer. In her current incarnation the comics, she exists as a Valkyrie.
How will Jane become Thor in the movies?
It's already been announced that Jane will take on the mantle of Thor in the next Thor movie, Thor: Love and Thunder, but no details have been announced around how that will happen. It's possible that some of what happens in the comics will be transferred over to the movies, but it's hard to know how much. The breast cancer plot line could transfer over fairly seamlessly, as could some of the other elements from the comic storyline.
Article continues below advertisement
As in the comics, it seems likely that Jane will assume the mantle at least in part because Odinson has decided that he is no longer worthy of it. It may not involve Nick Fury, but Odinson doesn't seem like he wants to fight anymore. That means that Jane may be left to battle against a cataclysmic enemy on her own, or with Thor's help and guidance.
Article continues below advertisement
Prior to the news that Jane would become Thor, many had believed that Natalie's character would not return to the Thor universe. She was absent from Thor: Ragnarok, and hadn't appeared in a Marvel movie since 2013's Thor: The Dark World. Now, it seems Natalie agreed to return in exchange for a beefed up part in which she got to be the hero instead of playing second fiddle to Chris.
Given the turn Chris's character has taken in recent films toward the comical, it's likely that the actor will be okay with his reduced role. He's been in the Marvel universe long enough that he knows you don't need to be the biggest hero to have the most fun. In fact, it's often the supporting characters who get to endear themselves to the audience the most.