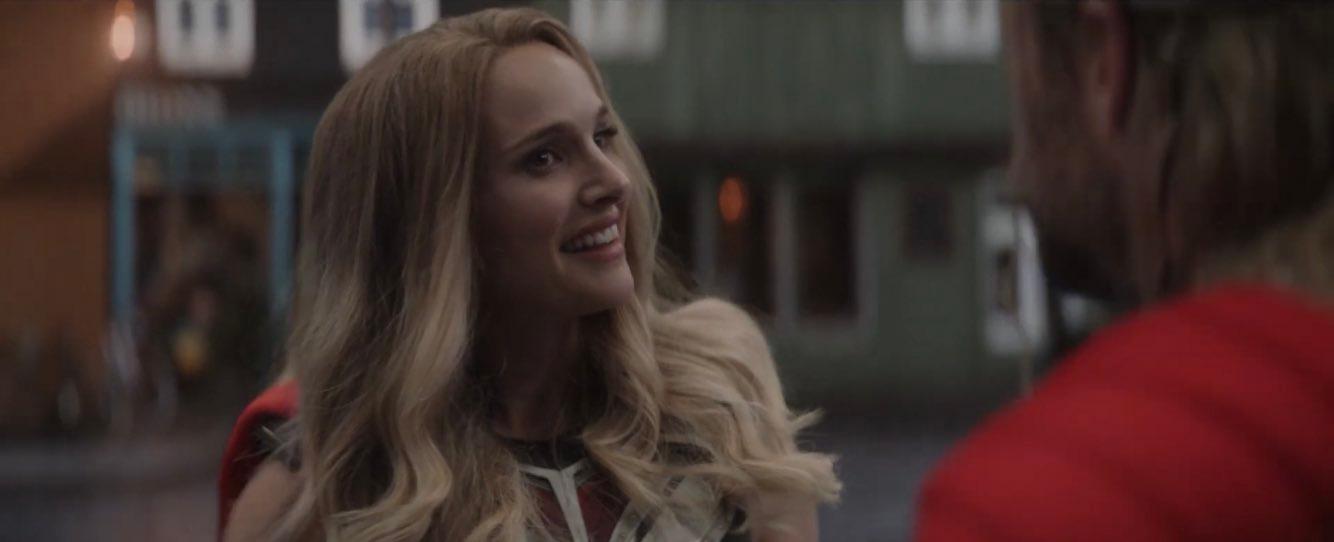 The New 'Thor' Trailer Reveals More About Jane Foster's Transformation Into Thor
Another trailer for Thor: Love and Thunder has just dropped, and with it, the revelation that Jane Foster will most definitely become the new Thor in the MCU. As Korg narrates Thor's brush with his "dad bod" and his journey back to himself, he learns along with the rest of us that Thor is no longer the one and only God of Thunder. Jane Foster jumps in to claim Thor's hammer, shocking everyone.
Article continues below advertisement
At the end of Avengers: Endgame, Chris Hemsworth's Thor seems to realize that he doesn't want the title anymore. He doesn't think he's meant to be a hero, and believes that there are other people better suited for protecting Asgard from those who want to destroy it. Now that he's made that decision, someone else has to take on the mantle of Thor, which is where Natalie Portman's Jane Foster comes into the picture. So how does Jane become the new Thor?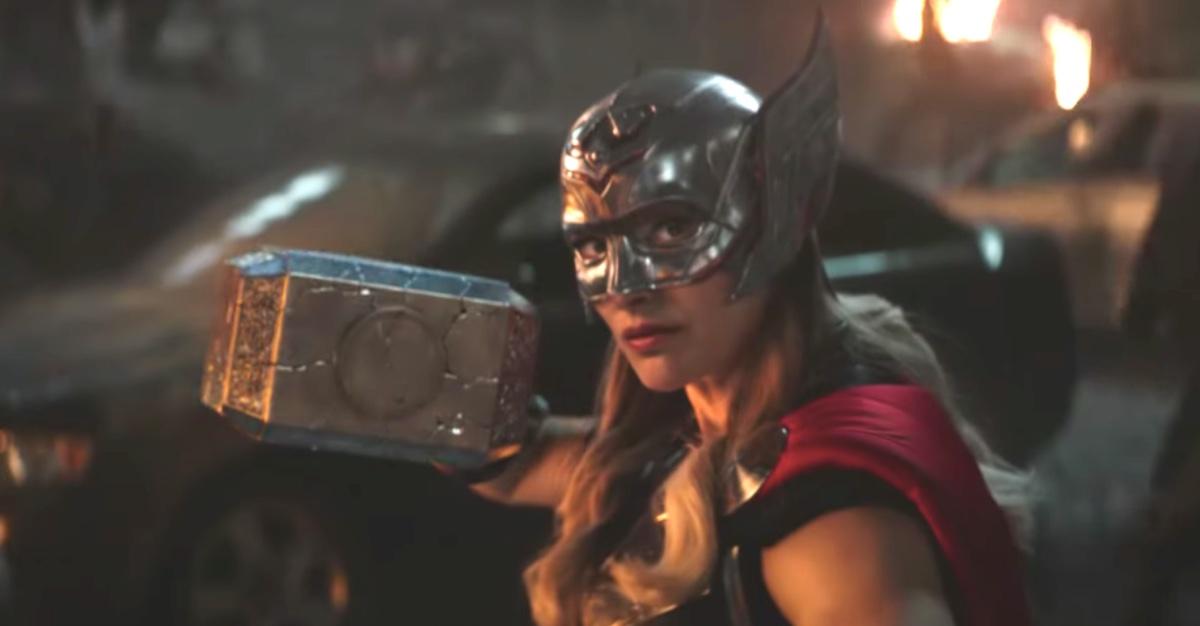 Article continues below advertisement
Jane Foster becomes Thor in the Marvel comics after one of Odinson's interactions with Nick Fury.
In the comics, Jane Foster becomes Thor after Nick Fury whispers something in Odinson's (Thor's) ear that makes him unworthy of the title. Jane then steps in to defend Asgard, even as she deals with her own fight against breast cancer. In a brutal twist, every time she becomes Thor, she's essentially making her chemotherapy worthless. Still, she chooses to become a hero.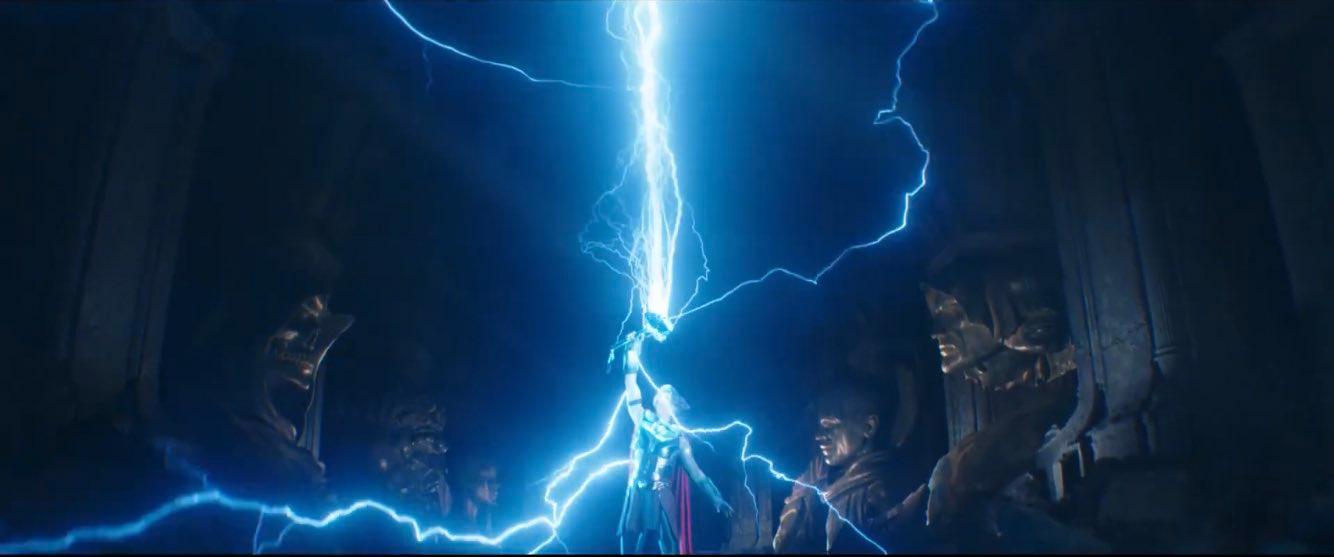 Article continues below advertisement
Once she assumes the mantle of Thor, Jane begins fighting as Malekith and Roxxon to defend the 10 realms, and eventually loses her life in a fight against the Mangog (these names are a lot, we know). She saves Asgard in the process, and is eventually resurrected by Odin in gratitude for her service. Even after she's resurrected, though, she still has breast cancer. In her current incarnation the comics, she exists as a Valkyrie.
Jane's cancer story will definitely tie into her transformation into Thor in the new film.
As in the comics, it seems likely that Jane will assume the mantle at least in part because Odinson has decided that he is no longer worthy of it. It may not involve Nick Fury, but Odinson doesn't seem like he wants to fight anymore by the end of Avengers: Endgame. That means that Jane may be left to battle against a cataclysmic enemy, and when she steps up instead of Thor, she's granted the ability to wield Mjolnir.
Article continues below advertisement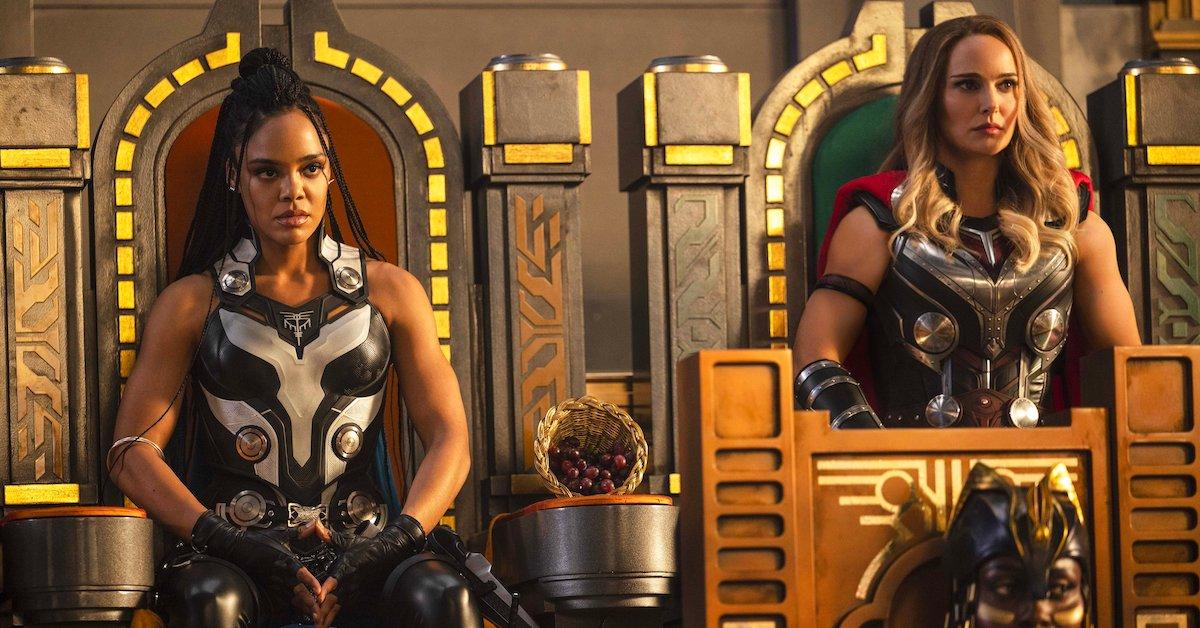 In addition, a quiet reveal based on a listing of an official Marvel replica of Jane's Thor helmet revealed that her cancer storyline would play a major part in becoming Thor. However, this part of the description has since been taken down from the official listing, as it revealed too much.
Article continues below advertisement
"Suffering from cancer, astrophysicist and Thor's ex-girlfriend, Jane Foster, visited New Asgard and her life was changed forever. Mysteriously, the broken pieces of Mjolnir, the hammer of the thunder god, transformed her into the Mighty Thor and gifted her the superpowers of Thor, to battle threats internal and external. Wielding Mjolnir herself, she had become a godly protector and a new hero was born!"
Article continues below advertisement
Prior to the news that Jane would become Thor, many had believed that Natalie's character would not return to the Thor universe. She was absent from Thor: Ragnarok, and hadn't appeared in a Marvel movie since 2013's Thor: The Dark World. Now, it seems Natalie agreed to return in exchange for a beefed up part in which she got to be the hero instead of playing second fiddle to Chris.
Now, it's clear why Taika Waititi is once again the perfect person to take on Thor's story. His affinity to find the love and comedy in a tragic story will likely make Thor: Love and Thunder emotional, hilarious, and everything in between.