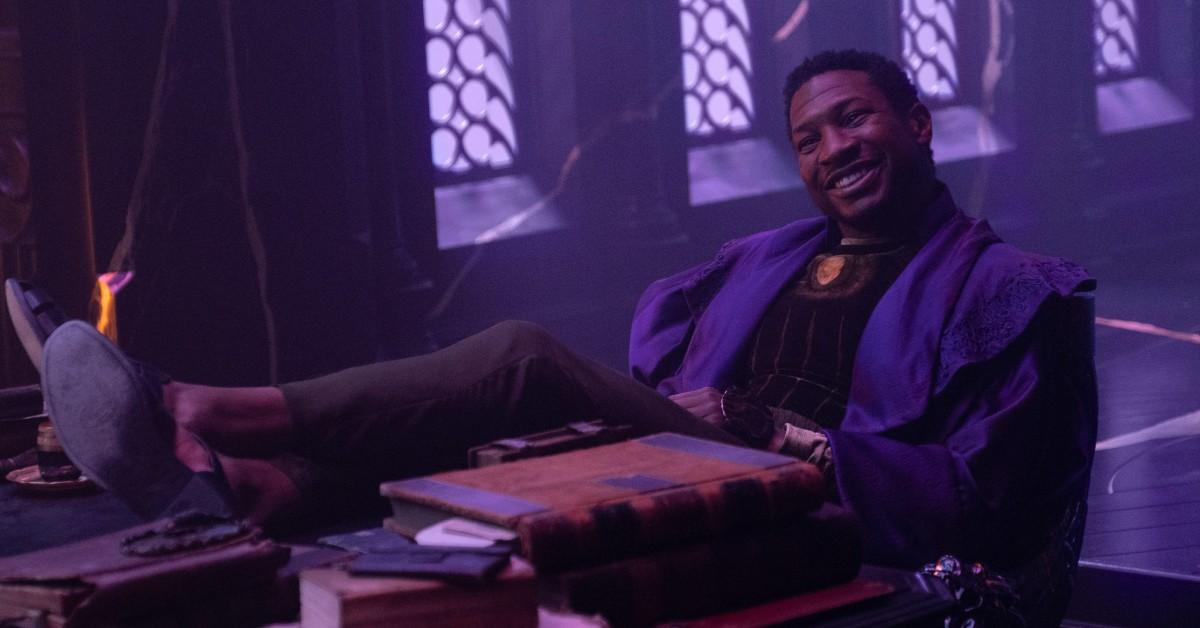 Is Kang the Conqueror Related to the Fantastic Four's Reed Richards? It's Complicated!
In the Season 1 finale of Loki, our titular hero (Tom Hiddleston) and Sylvie (Sophia Di Martino) encounter He Who Remains (Jonathan Majors).
He never actually refers to himself as Kang in Loki, but he does tell Loki and Sylvie that he has been referred to by many names over the centuries, including that of a conquerer, thanks to the actions of his many variants.
Article continues below advertisement
One of He Who Remains' variants lived on Earth in the 31st century. He Who Remains tells the story of how the 31st-century variant was a scientist who discovered that there were other universes stacked on his universe. Ultimately, all of his variants met, which resulted in a multiversal war.
The scientist variant ultimately figured out a way to save his timeline from destruction. It's that variant in particular who has a familial connection to the Fantastic Four's Reed Richards. How? Here's what we know.
Article continues below advertisement
Is Kang a descendant of Reed Richards?
The 31st-century variant of He Who Remains/Kang was named Nathaniel Richards. According to the Marvel Database, Nathaniel was a direct descendant of Reed.
Like many other of his fellow Marvel comic book characters, Kang has had different origins over the years, so for the sake of simplicity we're going to refer to Kang's discovery in What If...? Vol. 39.
Per Comic Book Resources, Nathaniel takes a DNA test in that comic book issue that confirms he's related to Reed, although the exact familial connection is never confirmed.
Now, here's where things get a bit complicated (thanks to time travel)! Reed's own father was also named Nathaniel. Why is this important? Nathaniel was a time-traveler himself, and he was also known as Kang in some universes, per Games Radar.
Article continues below advertisement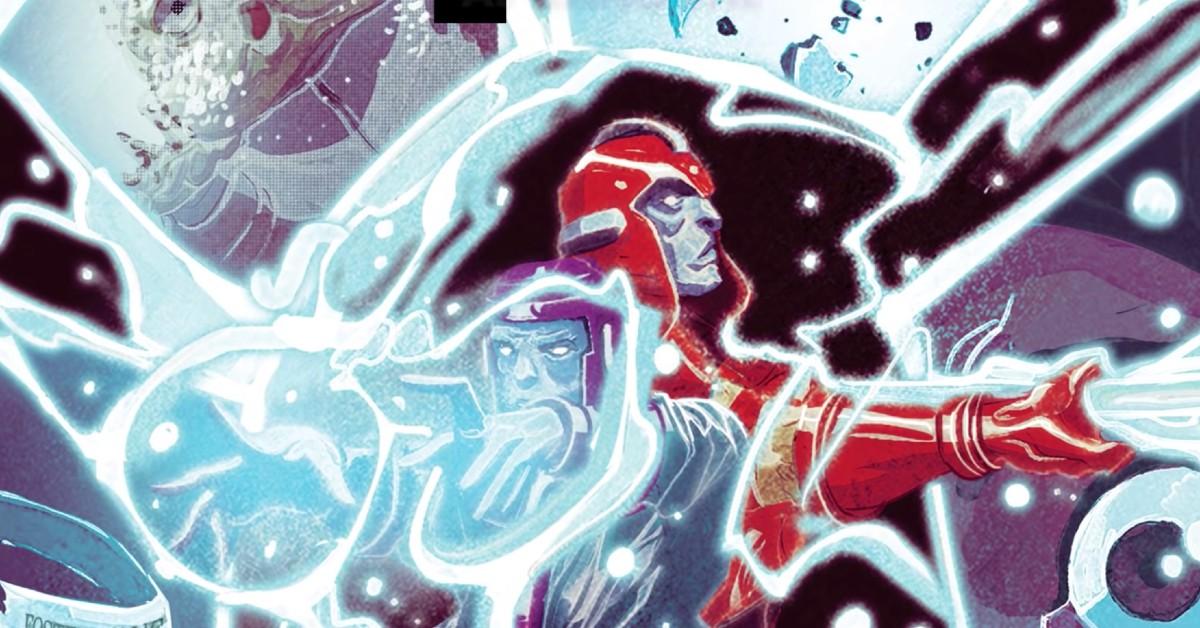 Kang is actually one of the Fantastic Four's main foes.
Ironic right? Although Kang frequently goes toe to toe with the Avengers in the Marvel comics, he also enjoys antagonizing the Fantastic Four (remember, Kang is a time traveler).
In one timeline, Reed has the worst wedding ever thanks to Dr. Doom (who Kang is also related to by the way). Doom and Kang decided to invite themselves to Reed's wedding, and launch a full-scale attack, per the Marvel Database. Reed was able to defeat the villains, including Kang, thanks to a device from The Watcher.
Article continues below advertisement
Given Kang's fondness for messing with time, we can only begin to imagine what kind of havoc he'll wreak in Ant-Man and the Wasp: Quantumania. As Distractify previously reported, Jonathan will be playing Kang the Conqueror in the third Ant-Man film.
But wait! Didn't Kang, or He Who Remains, die in Loki? Well, based on Kang's comic book history, we think it's safe to say the Kang in the upcoming Ant-Man film will be a different variant of the Kang we met in Loki. Marvel does also have a Fantastic Four movie in development, and we wouldn't be surprised if Kang made an appearance there as well.
After all, the variant that Sylvie stabbed in the Loki Season 1 finale did say, "See you soon!"