Is Disney Plus's 'She-Hulk: Attorney at Law' Funny? Don't Expect Ab-Strengthening Laughter
As the MCU's first sitcom, 'She-Hulk: Attorney at Law' has a light-hearted energy. But is it funny?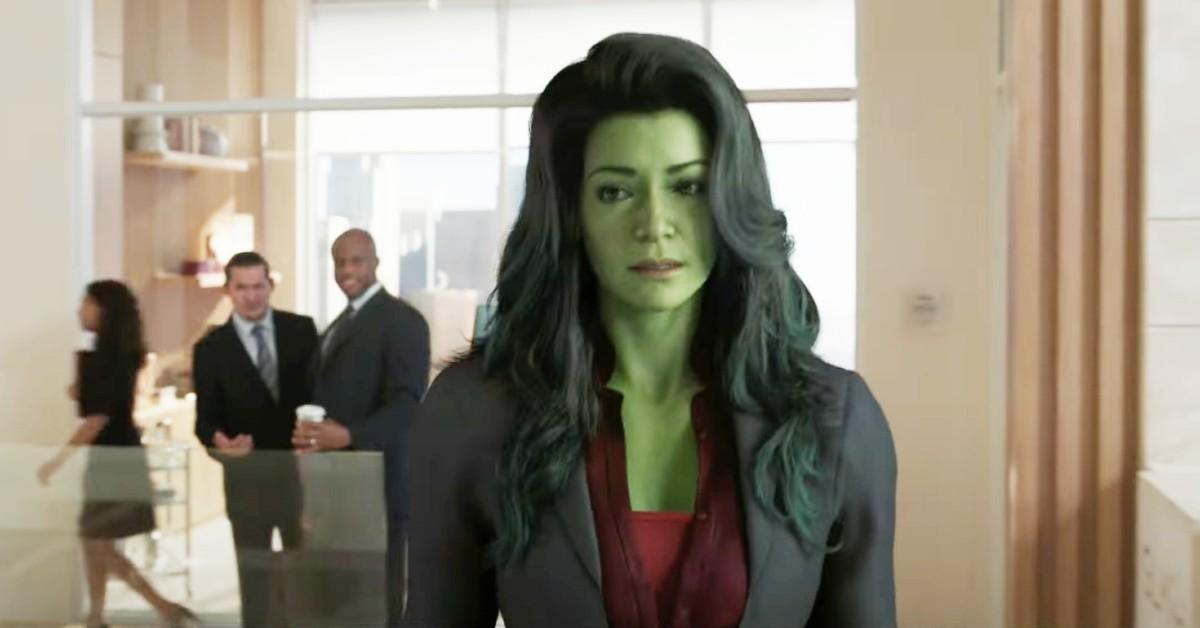 She's lean, she's green, and she'll defend you in court. Loosely based on Stan Lee and John Buscema's 1980s comic books, Disney Plus's new Marvel series She-Hulk: Attorney at Law follows the trials and tribulations of Jennifer Walters (Tatiana Maslany) who becomes the She-Hulk after her and her cousin, the Dr. Bruce Banner (Mark Ruffalo), crash into a spaceship. While a mildly injured Jennifer attempts to pull human-form Bruce out from under the crashed car, his gamma-radiated blood gets into her system, giving her the gift/curse of becoming a hulk herself.
Article continues below advertisement
The synopsis reads as follows:
"Jennifer Walters — an attorney specializing in superhuman-oriented legal cases — must navigate the complicated life of a single, 30-something who also happens to be a green 6-foot-7-inch super-powered hulk." That's right, Jennifer has no plans to cancel her career as a lawyer anytime soon. Saving the world will have to wait, right?
As opposed to the dark, moody aura and heavy drama the DC universe brings to the screen, the MCU is known for bright colors, vibrant characters, lots of action, and, oh yeah, cheesy jokes. Legendary Oscar-winning director Martin Scorsese even dared to compare Marvel films to theme parks, which wasn't a compliment. But that's besides the point.
So, does She-Hulk: Attorney at Law boast the same colorful, light-hearted energy? Is it intended to be funny? Let's discuss.
Article continues below advertisement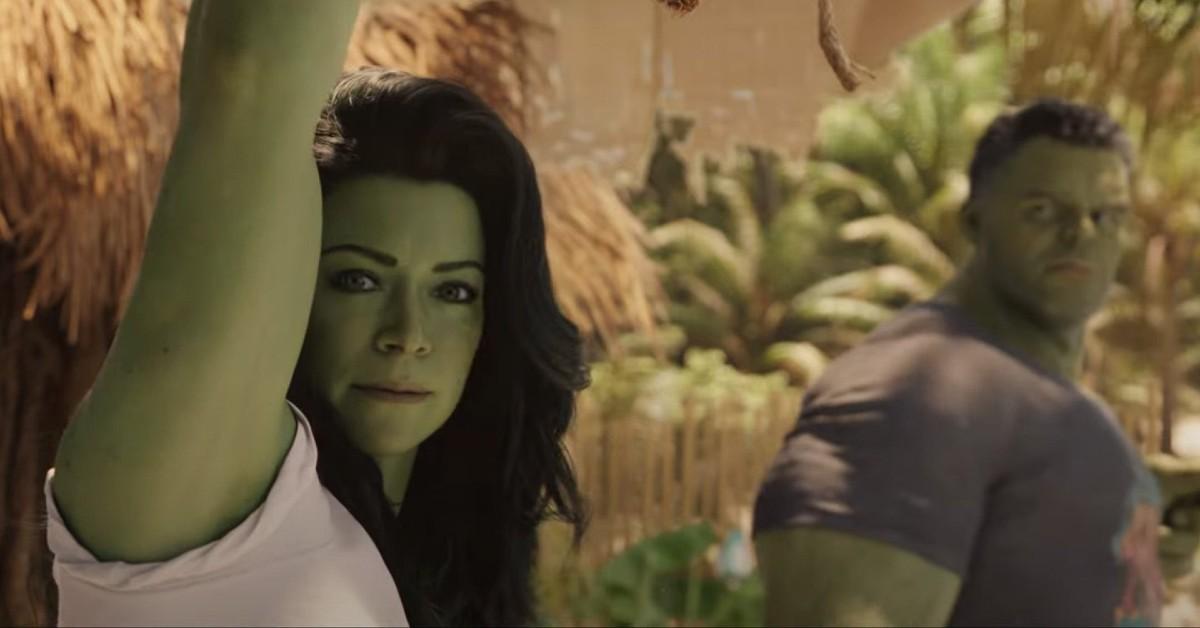 Is Disney Plus's 'She-Hulk: Attorney at Law' a funny series?
If we're being frank, She-Hulk: Attorney at Law — the MCU's first sitcom of sorts — isn't going to make you laugh until your abs quake, but you'll likely giggle every now and again.
In the series premiere, after hulking for the very first time, Jennifer wakes up at the edge of the woods in her human form, stumbling into a nearby bar to refresh herself in the bathroom. To clarify, she looks like a hot mess, completely covered in dirt and void of shoes. It isn't long before a herd of supportive drunk girls storm into the bathroom, immediately concerned for Jennifer's well-being.
Article continues below advertisement
They instantly want to make sure she's OK — as wasted girls in a bar bathroom are known to do — pampering her with makeup, a fluffy coat, and a killer pair of shoes. Their obvious generosity, warm attitude, and comforting presence bring on relatable feelings and a chuckle or two. We've all either been the disheveled girl in need or the helpful drunk superhero, pun intended.
Article continues below advertisement
After Bruce Banner explains the ins and outs of hulking in another scene that takes place in Mexico, Jennifer is visibly overwhelmed, as she knows her life will never be the same as it was just a day prior. It looks like Jen's about to have a meltdown or a panic attack — which would be totally valid — before Bruce asks her, "Jen, what is it? What do you need?"
Building tension, the tense scene cuts to the next, showing Jennifer chowing down on a hefty plate of pancakes with a melancholy look in her eye. When times get tough, pancakes are always there to make it better.
Article continues below advertisement
This is the kind of mild comedic relief viewers will get from She-Hulk. But don't just take it from us.
"The whole thing is enormously funny and has such confidence, style and brio that it is impossible not to love it. It is superbly paced and has a satisfying case-of-the-week story every time," wrote Lucy Mangan of The Guardian, who gave the series four out of five stars.
You're not going to get sophisticated Fleabag-like comedy from She-Hulk, but it certainly brings the fun.
New episodes of She-Hulk: Attorney at Law premiere every Thursday at 3 a.m. EST on Disney Plus.