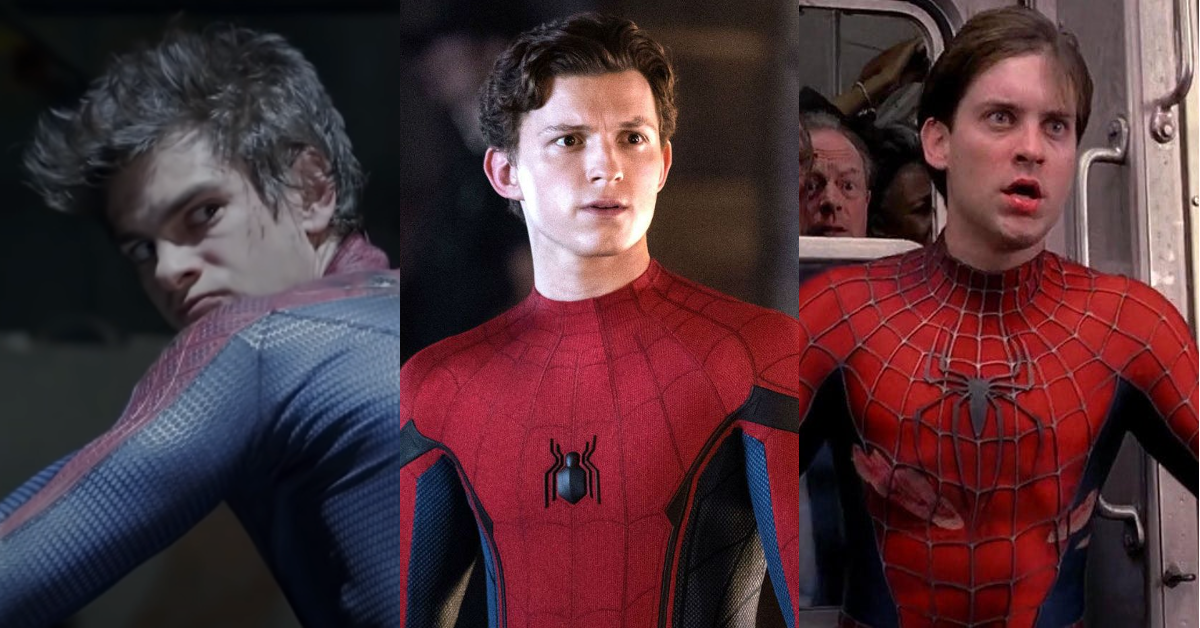 We Finally Know if Tobey Maguire and Andrew Garfield Are in 'No Way Home' After Months of Speculation and Denial
Spoiler alert: this article contains spoilers for Spider-Man: No Way Home.
Many Marvel fans who are eager to see Spider-Man: No Way Home have been hoping former Spider-Men Tobey Maguire and Andrew Garfield will make an appearance in the flick. The pair have spent months actively denying they are in the film, much to fan disappointment.
Rumors that Tobey and Andrew would return surfaced after Willem Dafoe and Alfred Molina confirmed they were reprising their roles from the previous Spider-Man films.
Article continues below advertisement
So, are Tobey Maguire and Andrew Garfield in the latest Spider-Man flick? Now that No Way Home is out in theaters, fans finally know the answer to the question that has been plaguing their minds for months. Here's everything we know about Tobey and Andrew's involvement.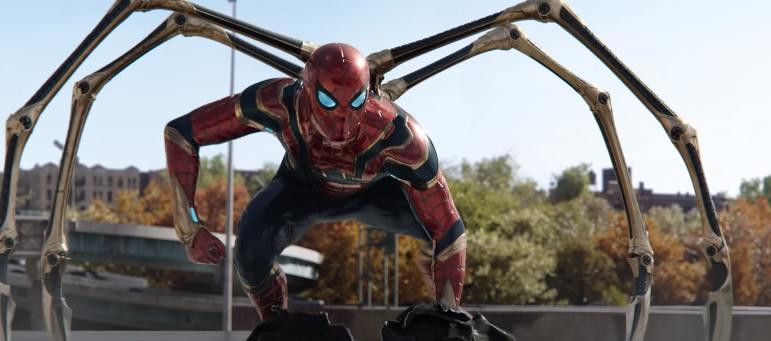 Article continues below advertisement
Are Tobey Maguire and Andrew Garfield in 'Spider-Man: No Way Home'?
The Spider-Man series was the first Marvel franchise to introduce the idea of a multiverse on the big screen with Sony's Into the Spiderverse, which was a huge hit for the production studio.
The concept resonated with fans, and Marvel immediately got to work, incorporating other beloved Marvel characters, like Benedict Cumberbatch's Dr. Strange, into the multiverse.
Although Marvel and Sony have previously been at odds regarding ownership of Spider-Man and his associated characters, the studios reached an agreement before No Way Home began production, in part thanks to the apparent drunk pleading of Tom Holland, who currently plays Peter Parker.
Article continues below advertisement
The first jaw-dropping trailer for No Way Home showed Spider-Man villains from other films: Doctor Octopus, Green Goblin, Electro, Sandman, and Lizard.
Many fans agreed that this was a villain lineup too large for Tom Holland's Spider-Man to handle on his own, even with Dr. Strange's involvement. Thus, many assumed Tobey and Andrew would reprise their roles one last time to help a fellow Spider-Man in need.
Article continues below advertisement
Thankfully, after months of hearing the actors denying their involvement with the film, fans finally have an answer. Yes, Tobey and Andrew are in No Way Home. In the flick, they are accidentally transported to Tom Holland's Peter Parker's universe when an attempt to send the villains back goes wrong.
Article continues below advertisement
What have Andrew Garfield and Tobey Maguire said about being in 'No Way Home'?
Andrew Garfield said numerous times he would not be in the film. He even went as far as to claim a leaked set photo was photoshopped and not real. His dedication to the ruse was impressive, but hopefully now that the film is out, he will be able to talk about his involvement.
Article continues below advertisement
Tobey Maguire has stayed pretty quiet about the rumors, and Tom Holland — who's infamous for spoiling the flicks he's in — has teetered from nearly confirming that the two fellow Spider-Man actors are in the movie to also denying their involvement entirely. Some even think that Marvel "slipped up" and revealed that the flick would feature three Peter Parkers before it came out. But the waffling back and forth on everyone's part sufficiently kept people on their toes until the movie dropped.
To all the passionate fans who have managed to avoid spoilers and see the movie they spent months dreaming about, congratulations! We hope it was worth the wait.
Spider-Man: No Way Home is in theaters everywhere beginning on Dec. 17, 2021.