Fans Aren't Happy With the Changes to Ms. Marvel's Powers in the Upcoming Series
Ms. Marvel is getting a change to her powers in the upcoming Disney Plus series. The character has previously been defined by her embiggening.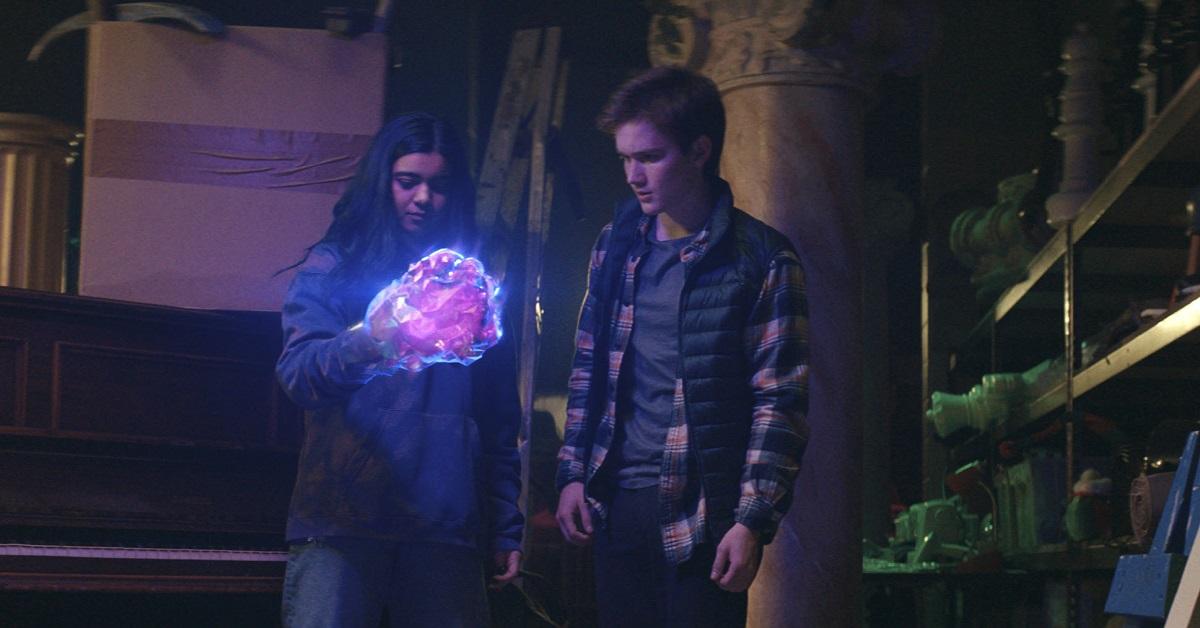 If you were looking forward to Ms. Marvel saying "EMBIGGEN" in the Marvel Cinematic Universe, then you may want to curb your expectations. Her signature catchphrase may take on a whole new meaning in the upcoming Disney Plus series. Much like the original comics, a young Muslim girl named Kamala Khan (Iman Vellani) suddenly finds herself living her Avengers-related dreams when she discovers superpowers of her own. But her powers are very different in the series than they were in the comics.
Article continues below advertisement
Considerable changes were made to Ms. Marvel's powers in the MCU. What's more, longtime fans of the character aren't all too pleased with these changes.
Let's break down what her powers were, what they were changed to, and why Ms. Marvel fans aren't all on board.
Article continues below advertisement
How did Ms. Marvel's powers change in the series?
In the original comics, Ms. Marvel is an Inhuman who unlocks her power after being exposed to the Terrigen Mists. Though she has many different abilities, Kamala is best known for being able to stretch and grow her limbs to enormous sizes. She yells her catchphrase, "Embiggen," whenever she makes her fists giant or otherwise grows in size. She eventually partners up with heroes like the Avengers, Miles Morales, and her idol Carol Danvers/Captain Marvel.
Her abilities in the TV series are vastly different from her comic book counterpart. In Ms. Marvel on Disney Plus, Kamala equips mysterious cosmic bangles onto her wrists in order to access her powers. These bangles allow her to harness and manipulate cosmic energy and form them into physical constructs. These include anything from mid-air stepping stones to giant fists. Think Green Lantern, even down to the hand accessories.
Article continues below advertisement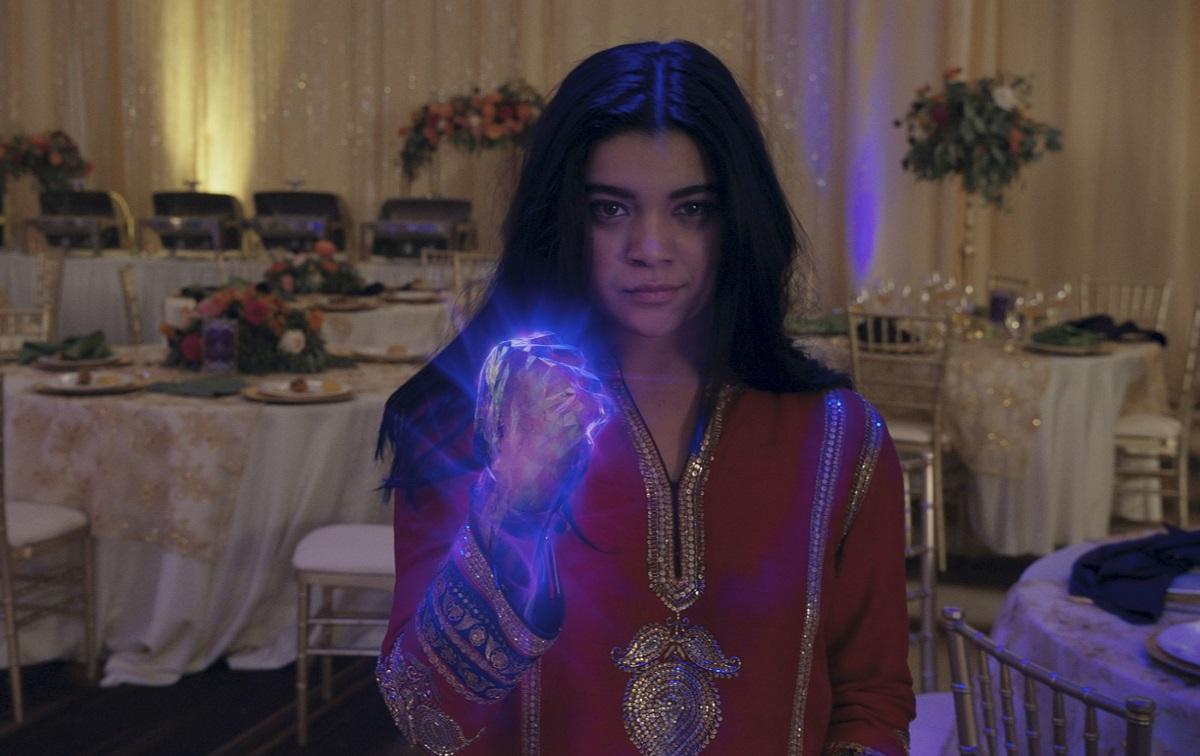 Fans have not taken kindly to this change in Ms. Marvel's abilities. One YouTube comment on the official trailer states, "Kinda bummed they're switching up the powers since not only is she one of my favorite comic book heroes, but her powers are some of my favorite."
Article continues below advertisement
Someone on Twitter has even gone so far as to say that it fundamentally alters her character, tweeting: "What people have gotta realize about Ms. Marvel is that changing her powers isn't just changing facts about how she functions. It's changing how the story relates to her experience as a brown immigrant girl growing up in America."
Article continues below advertisement
Displeased fans have pointed to a quote from modern Ms. Marvel creator G. Willow Wilson as a particular source of grief concerning her powers in the show. In an 2018 interview with Entertainment Weekly, Wilson had stated that she didn't want Kamala to have "sparkly, hand wave-y, floaty, pretty powers" when she was conceiving the character. She specifically wanted something "a bit weirder-looking" and "fun to look at."
"I also wanted something that would tie into being a teenager," Wilson told EW. "Not all of us have superpowers, but we all remember being 16 and feeling out of place in our bodies. Having different limbs growing at different rate, it's a struggle we can all relate to. And having a powerset that poke so clearly to that part of life, that part of growing up, was really appealing to me."
Article continues below advertisement
Her change in powers seem to include everything that Wison didn't want: pretty lights and hand gestures. Because of this, fans are concerned that these overt, almost defiant changes cheapen the spirit of the original character.
Marvel Studios president Kevin Feige hasn't done much to assuage fans' unease. In a recent interview with Empire about the show, Feige stated that the change was made for Ms. Marvel to fit within the MCU continuity more cleanly.
Article continues below advertisement
"[Kamala] came about in a very specific time within the comic-book continuity," he stated. "She is now coming into a very specific time within the MCU continuity, and those two things didn't match." He went on to say, "If you want big, giant hands and arms, well they're here in spirit, if not in stretchy plastic-type ways."
Whether you love or hate the look of Ms. Marvel's MCU powers, one can't deny that the frenetic and adolescent energy of her character comes through in the series' first trailer. Hopefully, MCU Kamala will be able to stand proud on her own as the MCU's first Muslim superhero.
Ms. Marvel premieres on June 8, 2022, on Disney Plus.