Could the MCU Feature the Romance Between Wiccan and Hulkling? Here's What We Know
Could the romance between Wiccan and Hulkling be featured in the MCU? Same-sex couples are finally starting to appear in the film franchise.
After several years of cinematic storytelling, the Marvel Cinematic Universe is finally starting to include same-sex couples more openly within its stories. There have certainly been inclusions of gay and lesbian romance woven into the franchise's spinoffs, including Jessica Jones and Marvel's Runaways (yeah, remember Runaways?). Then there's the passing mention of fan favorite Loki being confirmed as bisexual. But between 2021 and 2022, these love stories have come to the big screen too.
Article continues below advertisement
Marvel movies have made small mentions of same-sex romance before, but they've taken a bigger spotlight in recent years. 2021's Eternals introduced Phastos (Brian Tyree Henry) as part of Marvel Studios' first on-screen gay couple. In 2022, Doctor Strange in the Multiverse of Madness dedicated a flashback to the two mothers who raised America Chavez (Xochitl Gomez). With LGBTQ pride becoming more prevalent in the MCU, could the romance between Wiccan and Hulkling be introduced?
Article continues below advertisement
The romance between Wiccan and Hulkling is iconic. Will they be in the MCU?
In the original comics, Wiccan and Hulkling are two adolescent male heroes who are most often associated with the Young Avengers. They are also famous for being an openly romantic gay couple whose romance is prominently featured. Let's take a moment to meet the two of them.
Wiccan is one of the sons of the Scarlet Witch and his real name is Billy Kaplan-Altman. Like his mother, he can control Chaos Magic and can use mystical energies to accomplish all sorts of feats.
Despite his namesake, Hulkling is not necessarily affiliated with the Hulk. He is actually a Kree-Skrull hybrid with the ability to shapeshift into anything. He also has super strength and a healing factor. His appearance is simply based on the Hulk, but his abilities extend far beyond just smashing stuff.
Article continues below advertisement
Aside from working as superheroes, Wiccan and Hulkling are one of Marvel's most prominent LGBTQ couples. Marvel has even won an award for their thoughtful inclusion into comic book lore. They are intimate, romantic, corny, awkward, and loving all at once as they navigate the fine lines between growing up, loving each other, and saving the world.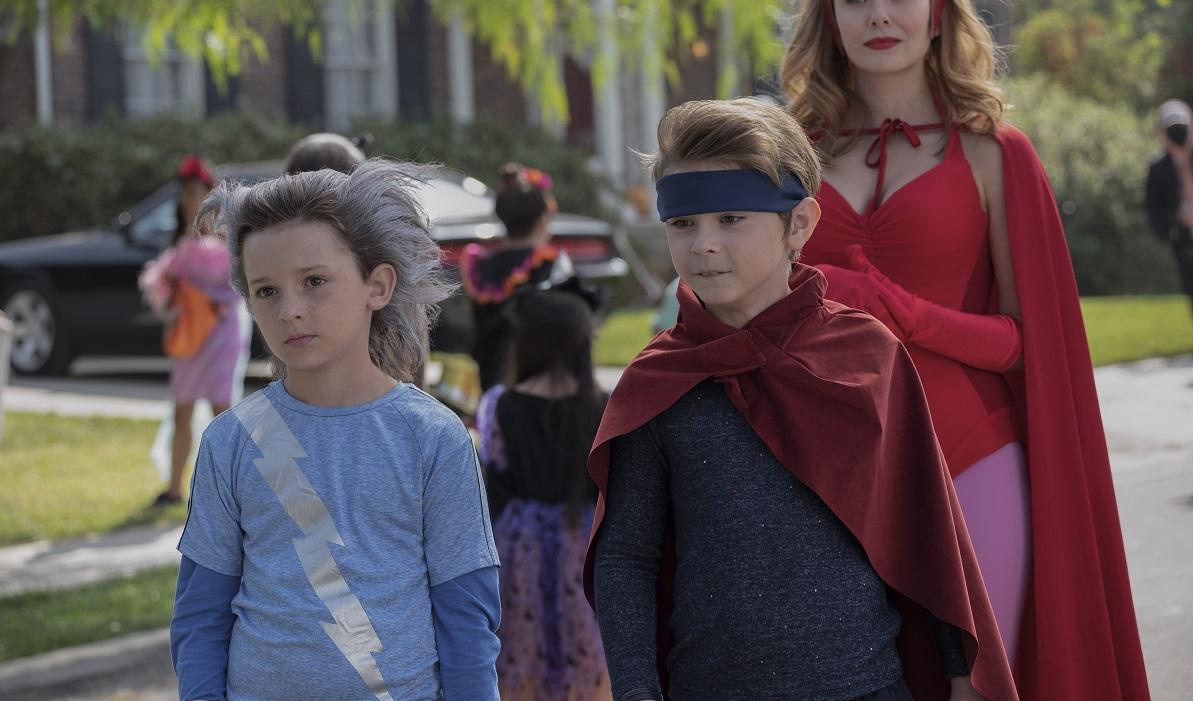 Article continues below advertisement
Billy has already been introduced in the Marvel Cinematic Universe.
If the reality-shattering events of the MCU are any indication, we may be closer than we think to Wiccan and Hulkling's romance appearing on screen. A very young Billy has already been introduced twice in the MCU. Once in WandaVision, where Wanda Maximoff (Elizabeth Olsen) conjures two children for her fake sitcom family, one of whom is named Billy (Julian Hilliard). A real Billy is also featured in an alternate reality in Doctor Strange in the Multiverse of Madness.
Billy has previously exhibited some mystical abilities of his own in the MCU, and his existence within the limitless multiverse opens up all kinds of possibilities. Somewhere out there in an endless sea of infinite realities could be a version of Billy who acts as Wiccan already.
Article continues below advertisement
What's more, Wiccan is no stranger to crossing the multiverse. In the 2013 comic run of Young Avengers, Billy was able to reach into another reality and bring someone to his own.
There's every possibility that a version of Wiccan could arrive on Earth-616 to face some threat. But there's still the matter of Hulkling.
Article continues below advertisement
Will Hulkling be in the MCU?
Hulkling has yet to make an appearance in any capacity in the Marvel Cinematic Universe. However, both of his alien lineages have. The Kree were featured as antagonists in 2014's Guardians of the Galaxy, while the shape-shifting Skrulls have made appearances in various movies starting with 2019's Captain Marvel. It wouldn't be so far-fetched to think that a Hulkling could eventually be included in the franchise, especially with the Skrull-heavy Secret Invasion series still on the horizon.
Of course, it would be easy (if not a little clunky) for an MCU joint to sprinkle a little multiverse on something for the two of them to show up together. Either way, the MCU can never have too much LGBTQ representation in its stories, and Wiccan and Hulkling are just the guys to work it in.