The Secrets Behind Kamala's Powers in 'Ms. Marvel' May Lie With Her Great-Grandmother
In 'Ms. Marvel,' Kamala Khan's great-grandmother becomes a topic of mystery, so who was she and did she have powers like Kamala's?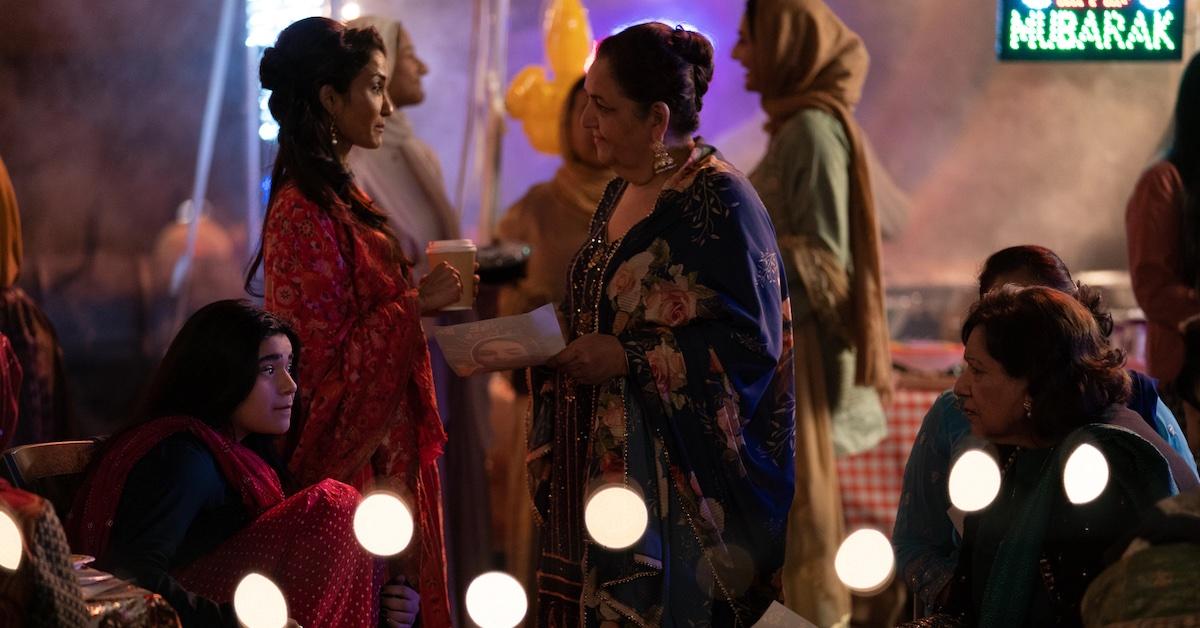 Spoiler alert: This article contains spoilers for Episode 2 of Ms. Marvel.
When it comes to the Marvel Cinematic Universe, every new movie and series is like a mysterious scavenger hunt for some sort of hidden secret. Now, Ms. Marvel asks us to look back into Kamala Khan (Iman Vellani)'s past as she figures out where her powers came from. When she first puts on the bangle, it unlocks some sort of power within her — but where did the bangle come from?
Article continues below advertisement
It's becoming clear that all of Kamala's powers are tied back to her family, and Episode 2 highlights her great-grandmother, Aisha, as the initial source of power. So is Kamala Khan's great-grandmother an important figure in the Marvel comic books, or just the Disney Plus series? Did she have powers? What's her connection to Najma?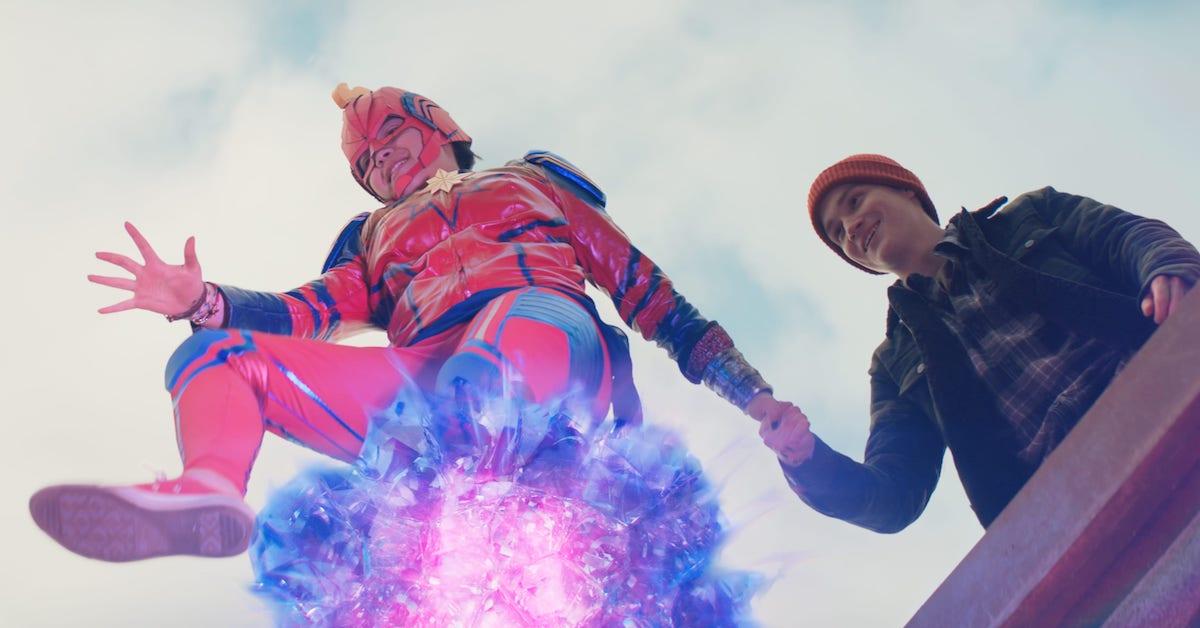 Article continues below advertisement
Kamala learns that her mysterious bangle first belonged to her great-grandmother in 'Ms. Marvel.'
In Episode 2 of Ms. Marvel, we all learn what happened to Kamala's grandmother, Sana, during the Indian partition of 1947. Kamala's mother, Muneeba (Zenobia Shroff), doesn't like talking about her family history, however, because it all harkens back to Muneeba's grandmother, Aisha. As Kamala's father, Yusuf (Mohan Kapur), tells Sana's story, Kamala realizes there's much more to her family than she knew.
Basically, Sana was a little girl during the Indian partition, and although she got separated from her parents, she was able to find her way onto the last train to Karachi, Pakistan by following a "trail of stars." Sana found her father, but her mother, Aisha, mysteriously disappeared. Could the "trail of stars" have been some sort of cosmic energy cast out by Aisha to help her daughter?
Article continues below advertisement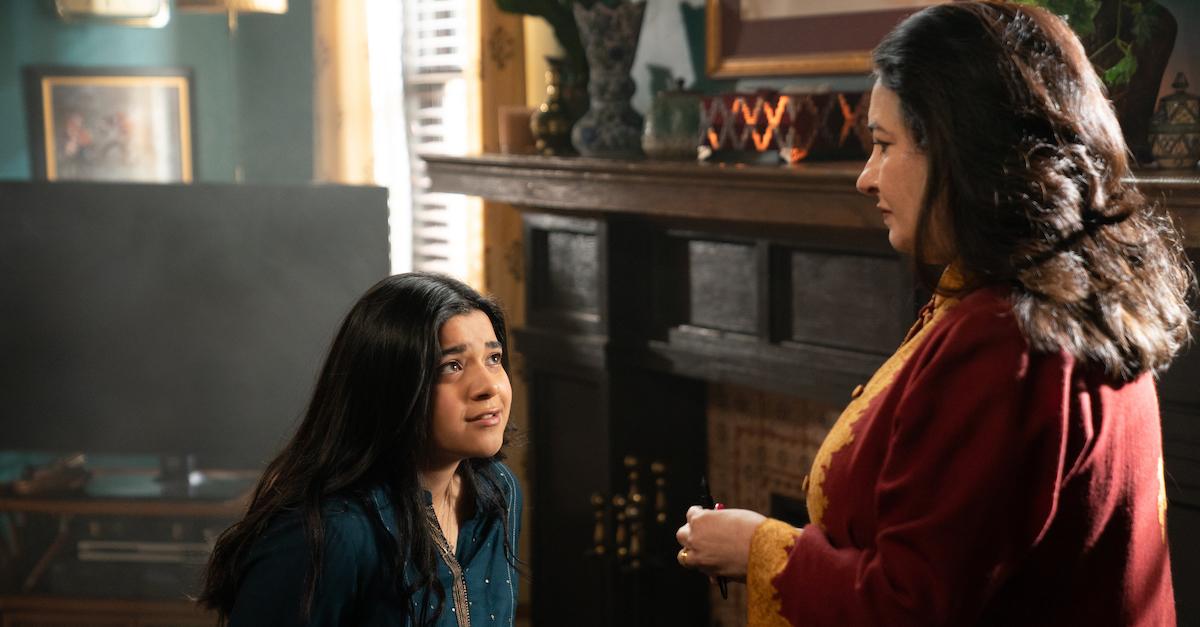 After hearing this story, Kamala decides to give Sana a call. Sana turns out to be a hilarious and loving grandmother, willing to share the bits and pieces of her story that she remembers, as Kamala begs to learn more. Sana reveals that the bangle first belonged to Aisha, which gives both Kamala and the audience the idea that Aisha must have had some sort of connection to Kamala's modern-day powers.
Article continues below advertisement
We know very little about Kamala's great-grandmother from both the 'Ms. Marvel' MCU series and comic books.
Although it seems like understanding Kamala's family and her past is imperative to understanding how she becomes Ms. Marvel, we don't really know much about Aisha in the Marvel comic books or in the series… yet. But when Kamala asks about Aisha in the television series, the "Illumin-Aunties" are quick to gossip about her. They explain that Aisha brought shame onto Muneeba's family, and some even speculated that she killed someone.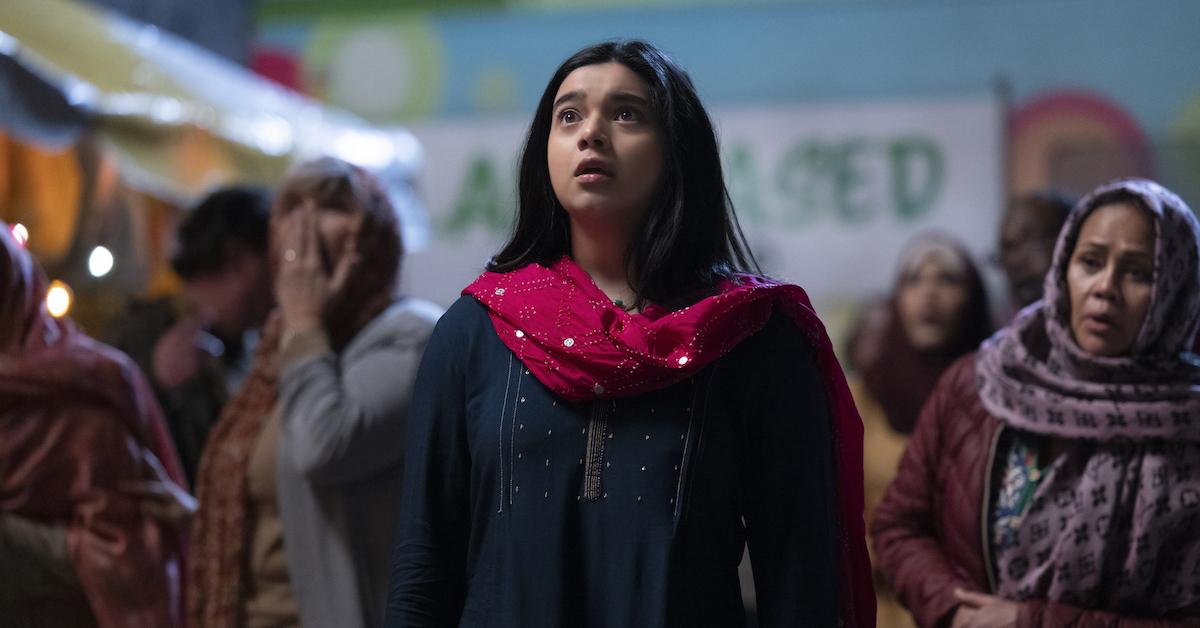 Whenever Kamala learns more about Aisha, she has visions of someone we later learn is Najma, Kamran's mother. Our best prediction is that as an Inhuman, Kamala's ancestors are imperative to understanding her powers. And because Najma and Kamran may also be Inhumans, they could be aware of any sort of Inhuman powers Aisha had that cast her out from her family.