'Ms. Marvel' Villainous Fan Theories Could Tie the Series Into the Greater MCU
Ms. Marvel has many enemies in the Marvel comics, but who will be the villains in the Disney Plus series? We have some very plausible theories.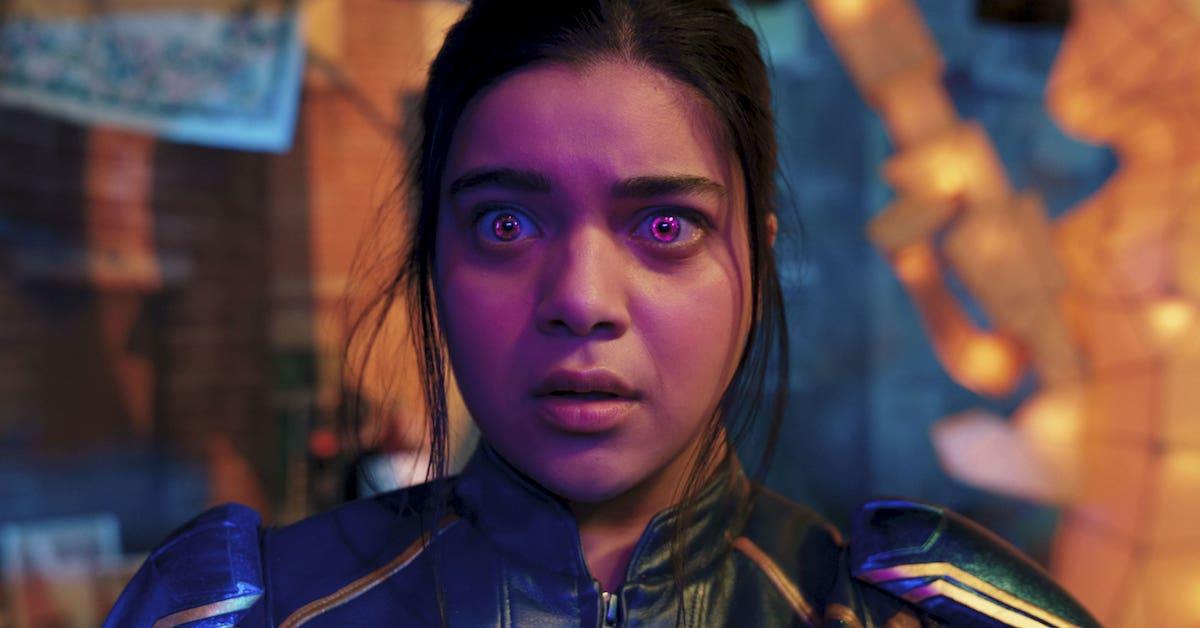 The newest Marvel series to come to Disney Plus is Ms. Marvel, the epitome of a coming-of-age superhero feminist tale and we are ready for it. Despite the hype and even production delays due to the COVID-19 pandemic, we still know very little about the series' contents. We of course know that up-and-comer Iman Vellani is playing the protagonist and future Ms. Marvel, Kamala Khan. But, we know very little else, especially when it comes to the question on everyone's minds: who is the villain?
Article continues below advertisement
As we watch the trailer over and over again while diving into Reddit fan theories, there are a few possibilities about who could be the villain (or villains) in Ms. Marvel. Plus, using what we know about Ms. Marvel's enemies in the Marvel comics, we have some very realistic possibilities about who might be Kamala's greatest obstacle.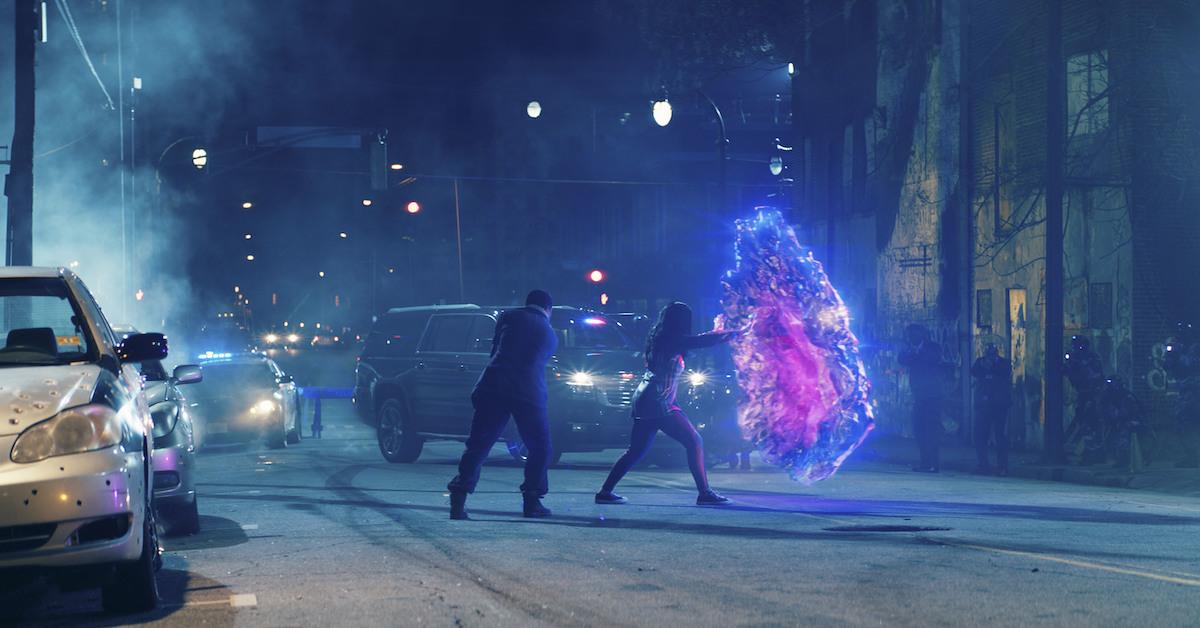 Article continues below advertisement
The 'Ms. Marvel' villains in the Disney Plus series could tie Kamala into the greater MCU.
While we don't know exactly who Kamala may be up against in the upcoming Disney Plus series, Reddit theorists and Twitter leakers seem to have some idea about what to expect. Based on the trailer and known casting, we may be able to surmise at least about the villains in Ms. Marvel. The easiest and most obvious villain is Kamran, Kamala's crush played by Rish Shah in the series.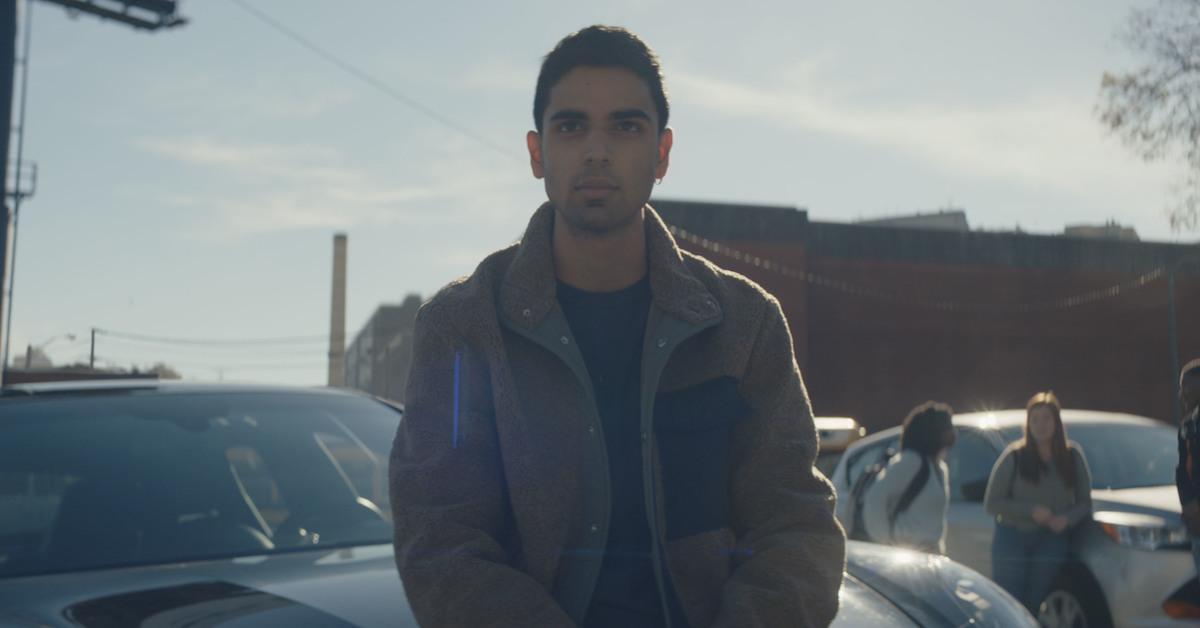 Article continues below advertisement
In the comic books, Kamran and Kamala actually become friends thanks to their shared inhuman powers, but Kamran quickly turns on his new pal. He seduces Kamala to the point of offering her a ride to school. Instead, he kidnaps her and takes her to Lineage, who recruits Kamran. In the comics, Lineage leads his family to attack a Kree laboratory and experiment on inhumans, which means he could want to get ahold of Ms. Marvel for her abilities.
Another big possibility, as theorized by leaker MTTSH (who has been about 90 percent accurate on previous leaks), is that Alysia Reiner's unknown character works for an organization called N.I.C.E. that's "dedicated to capture and imprison super-powered individuals they consider to be 'dangerous.'" If true, this could, according to Redditor u/KostisPat257, point to Julia Louis-Dreyfus's Valentina as Ms. Marvel's big bad.
Article continues below advertisement
Basically, N.I.C.E. is the ICE equivalent of S.H.I.E.L.D., and this theory posits that Valentina is actually behind N.I.C.E., but is putting together her own team that can evenly match the super-powered individuals that N.I.C.E. wants to capture. This would pit Kamala against MCU characters Yelena and U.S. Agent, among potential others.
Article continues below advertisement
We have some other villain theories based on Ms. Marvel's enemies in the comic books.
The final villainous theory we have is that Doc.X is the main antagonist in Ms. Marvel. In the comic books, she's a sentient computer virus created by a World of Battlecraft administrator who accidentally introduced her to the internet by infecting a player. Also known as Kaylee Kirk, it's a definite possibility that she could be Alysia's actual character in the series, and could pose a threat comparable to Ultron, another sentient digital being.
In the comics, Doc.X learns of Kamala's identity as Ms. Marvel and uses it to basically blackmail Kamala if she doesn't introduce Doc.X to the S.H.I.E.L.D. mainframe. Considering the fact that we know that Kamala's bully-turned-friend Zoe Zimmer will be played by Laurel Marsden, appearing alongside Bruno Carrelli (Matt Lintz) and Nakia (Yasmeen Fletcher), the Doc.X plot seems likely.
Article continues below advertisement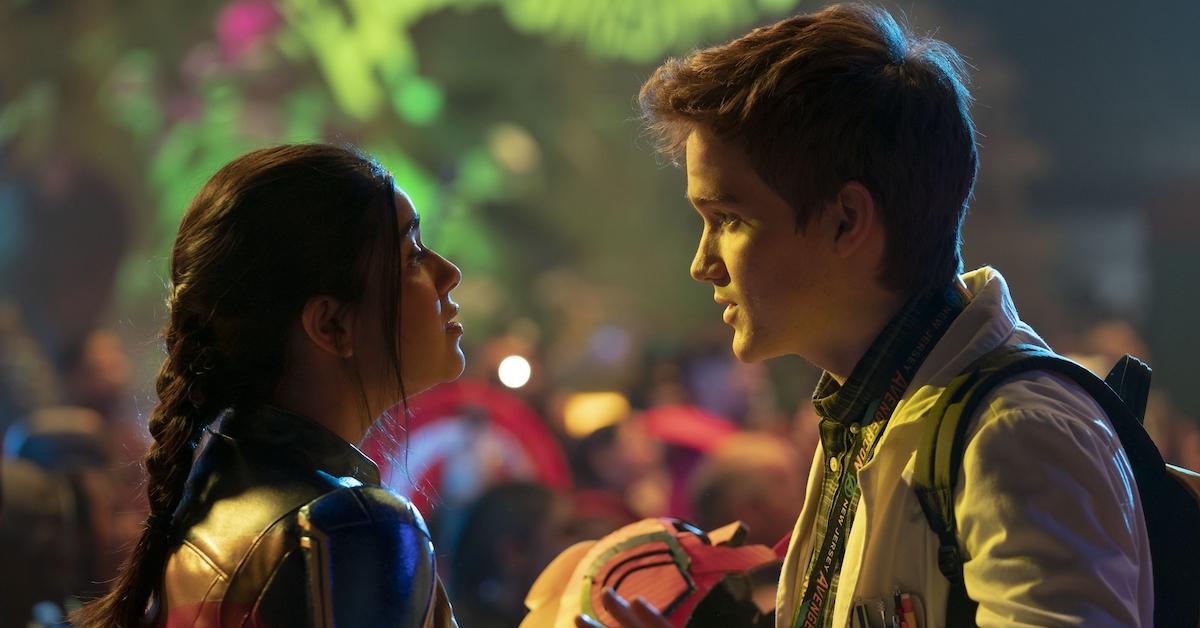 In the comics, Doc.X also blackmails Kamala by saying that she'll reveal Zoe's crush on Nakia. So, Kamala seeks out the help of her estranged best friend, Bruno, to find the virus's weaknesses. Since we know that four of those five characters are definitely in Ms. Marvel, it seems like a mainframe hack with Doc.X at the center is likely for this feminist superhero coming of age story.
Ms. Marvel premieres on Disney Plus on June 8.