Frog-Man May Be the Link Between 'She-Hulk' and the Rest of the MCU
The 'She-Hulk' trailer is here, and apparently, so is Frog-Man. Who is Frog Man in the Marvel comics? He may be a major part of 'She-Hulk.'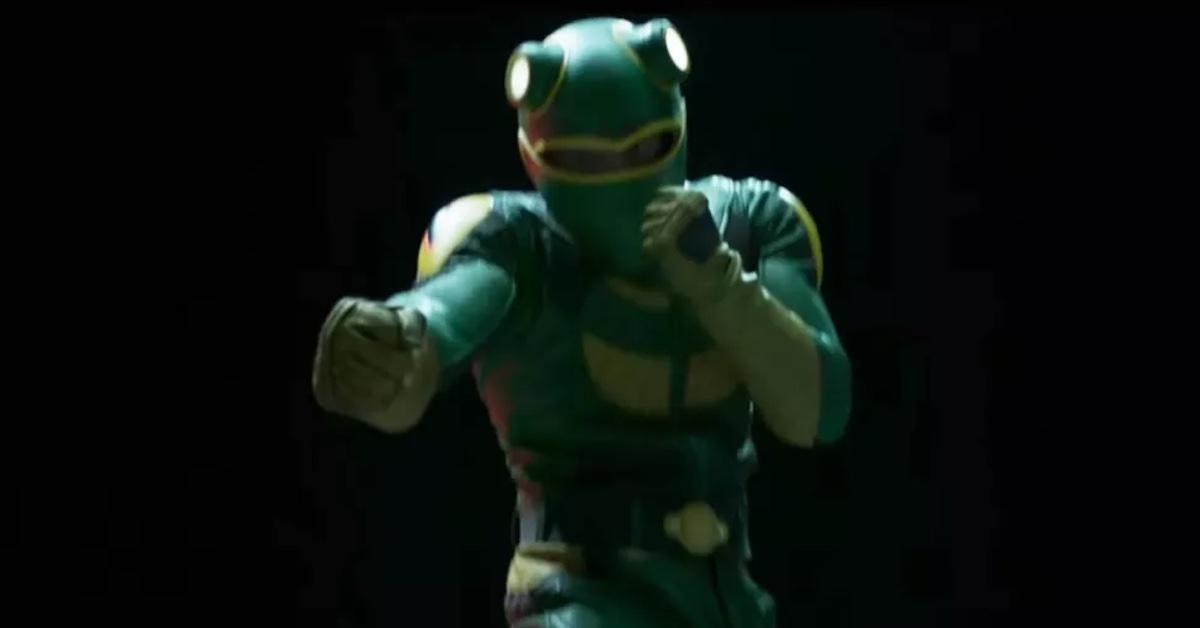 We've already met many of Earth's mightiest heroes and villains, but with the release of the She-Hulk trailer, it seems that we're going to meet another. And no, we're not talking about the very obvious titular character. In the trailer, there's a quick flash to none other than Frog-Man. While we don't know much about his relationship to She-Hulk in the upcoming series, we know that he will be in it.
Article continues below advertisement
So, who is Frog-Man? Well, he actually has quite a long history in the Marvel comic books. It's very possible that She-Hulk could introduce us to this legendary character similarly to how Hawkeye introduced us to Echo. In this article, we're here to dive deep into who Frog-Man is in the comics and who he could be in She-Hulk.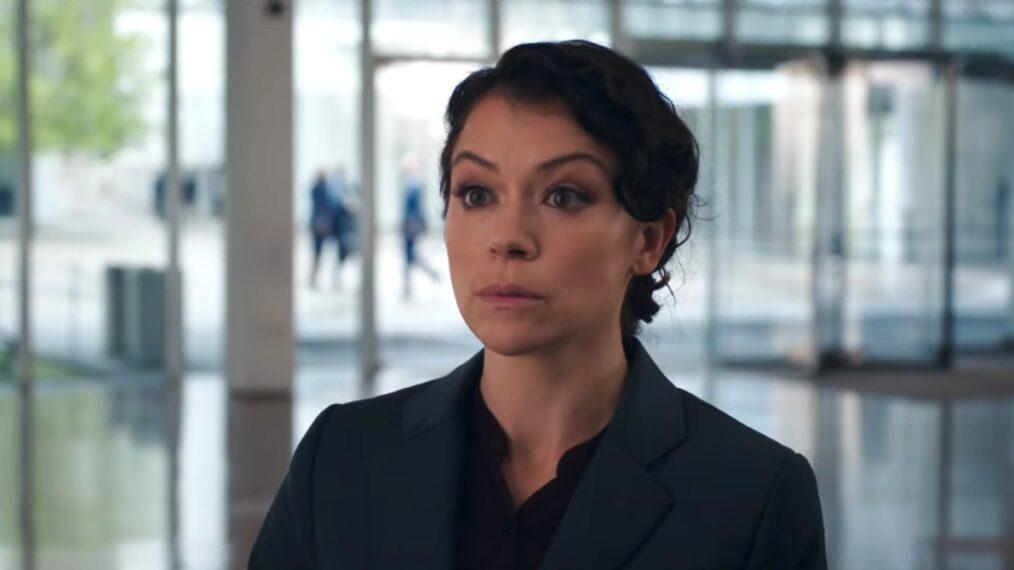 Article continues below advertisement
Frog-Man is both a Marvel hero and villain in the comics.
The Frog-Man costume was worn by two different people: Vincent Patilio and his son, Eugene Patilio. At first, the costume was worn by Vincent as Leap-Frog, an underground villain who grew to notoriety. Vincent was, in his words, "a small-time loser." He was basically an unsuccessful inventor, perhaps the comic book version of Rugrats's Stu Pickles.
However, the costume he created had power-pack-driven leaping coils, so it was perhaps his most successful invention. Fed up with the earth's heroes, Vincent used his Leap-Frog identity to try to take them down. His most common adversary was Daredevil. This is very notable considering the fact that Daredevil, by day, is Matt Murdock, a lawyer for superhumans. Who else do we know will be a superhuman lawyer? Yes — Jennifer Walters, aka She-Hulk.
Article continues below advertisement
Later, when Vincent is in jail for his crimes, his son Eugene finds the Leap-Frog costume. He dons it and invents Frog-Man as a way to atone for his father's crimes. Frog-Man fights in the Marvel comics alongside Spider-Man, the Human Torch, Ms. Marvel, and even Captain America. Eventually, his father even joins his cause to fight for good, and together, they defeat the villain White Rabbit.
Article continues below advertisement
It's unclear what part Frog-Man will play in 'She-Hulk.'
Perhaps the MCU is repurposing Leap-Frog as She-Hulk's main adversary instead of Daredevil's. This wouldn't be too far-fetched considering the similarities between She-Hulk and Daredevil. It's unclear whether the leaping man we see in the She-Hulk trailer is Leap-Frog or Frog-Man, but if it is Leap-Frog, he could tie She-Hulk into the greater MCU.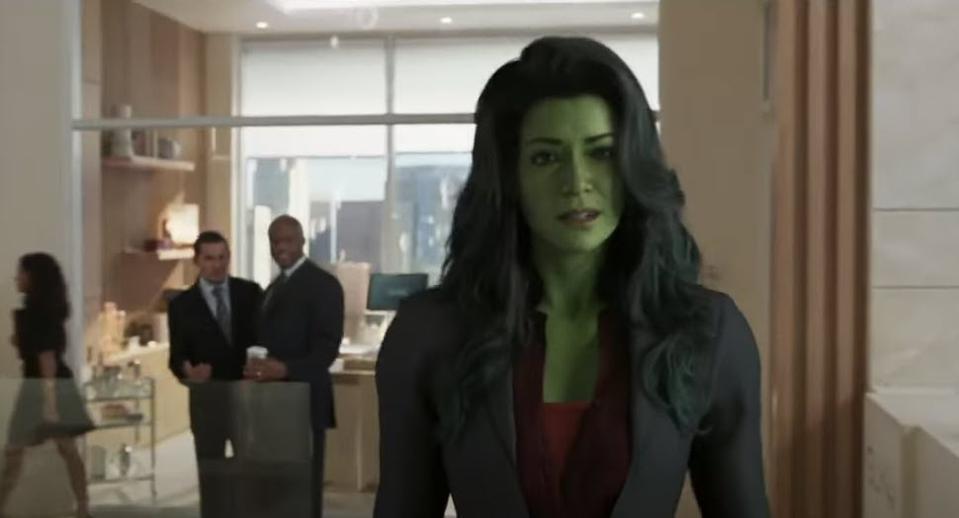 Article continues below advertisement
In the Marvel comics, Leap-Frog fights against many of our favorite heroes, including Ironman, the Valkyrie, and the Falcon. On the other hand, if he's actually just Frog-Man (the hero), it would be very fun to see Frog-Man and She-Hulk fight side by side in all their greenness to defeat villains such as Speed Demon, Gargoyle, and Flag Smasher.
Funnily enough, in the comics, neither Frog-Man nor Leap-Frog seem to have any ties to the Hulk, She-Hulk, or even other known villains in the series, such as the Abomination, the Wrecking Crew, or Titania. However, his inclusion in She-Hulk could connect the series to numerous other MCU properties, like The Falcon and the Winter Soldier or even the new Thor film. And since both She-Hulk and Thor: Love and Thunder seem to play into comic book campiness, a connection is definitely plausible.
She-Hulk premieres on Disney Plus on August 17.