Who Is the Goddess Bast in the Marvel Cinematic Universe? Her Character, Explained
The internet is aflame with speculation after an image of the goddess Bast in 'Thor: Love and Thunder" was revealed. Who is Bast? Details here.
Eons ago, the panther goddess Bast blessed a warrior shaman from one of the five warring Wakandan tribes with the knowledge of the heart-shaped herb. The herb gave the shaman extraordinary abilities, including superhuman speed, strength, and instincts. As a result, the shaman became the first Black Panther and the king of Wakanda, uniting (most) of the tribes under his rule.
Marvel fans haven't heard Bast mentioned again in the MCU since 2018's Black Panther. However, a new image from the upcoming film Thor: Love and Thunder appears to have Bast sitting on a council with King Valkyrie (Tessa Thompson) and Jane Foster (Natalie Portman) in human form.
Article continues below advertisement
So who is Bast exactly, and just how powerful is she? Let's learn more about her character and comic book history.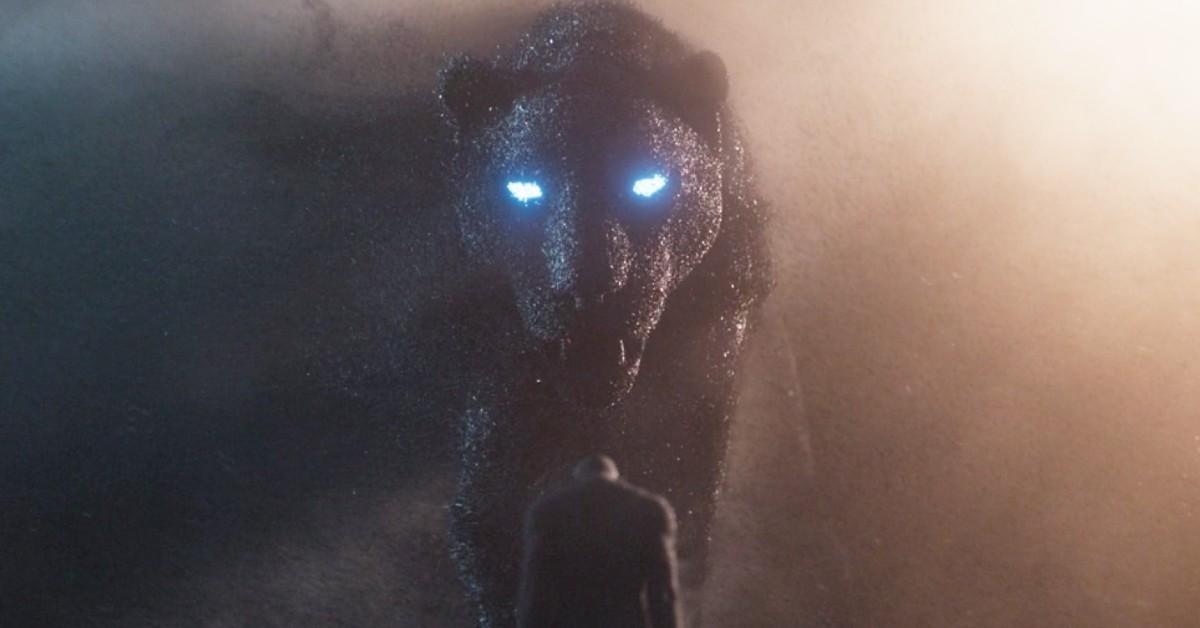 Article continues below advertisement
Will the goddess Bast be in 'Thor: Love and Thunder'?
Remember how the Ennead played a crucial role in Moon Knight? Bast is actually one of the oldest members of the Ennead. She's actually Khonshu's half-sister, per Comic Book Resources.
According to the Marvel Fandom Database, the warrior shaman mentioned in Black Panther who met Bast actually served as her avatar, just like Marc Spector (Oscar Isaac) was Khonshu's avatar in Moon Knight. His name was Bashenga. Bast is not the sole deity worshipped in Wakanda.
The latest Thor: Love and Thunder image featuring Bast has obviously set the internet aflame. We know that Thor (Chris Hemsworth) will be faced with his greatest challenge yet in the upcoming Thor film — Gorr the God Butcher (Christian Bale). Gorr is determined to exterminate all of the gods.
Based on that alone, it makes sense why Bast would appear in Thor: Love and Thunder. She definitely appears to be in good company, being flanked by King Valkyrie and Jane Foster.
Article continues below advertisement
Is Bast in danger in 'Thor: Love and Thunder'?
Although we won't know which gods Gorr targets in Thor: Love and Thunder until the film actually premieres, we must take some solace in knowing that King Valkyrie and Jane (or Lady Thor if you will) have Bast's back, literally.
Bast is a powerful goddess in the Marvel comics. However, like Khonshu, she tends to prefer bestowing power to an Earthly avatar to work in her stead. Could the Bast pictured in the movie image be an avatar for Bast, rather than the goddess herself? It's very likely.
Bast is immortal and is one of the most powerful Ennead deities. She draws strength from the sun and outranks other entities like Mephisto in terms of sheer power. However, in the Marvel comics, Gorr possesses a weapon that can actually kill gods.
So Bast isn't safe. However, we have a feeling that the panther goddess will survive because, well, can there be a Black Panther 2 without Wakanda's chief goddess?
We'll just have to wait and see when Thor: Love and Thunder premieres on July 8, 2022.