Why Was Khonshu Banned by His Fellow Gods in 'Moon Knight'? His Story, Explained
Khonshu may have a powerful hold on Marc Spector, but Khonshu's fellow gods can render him powerless. Why was Khonshu banned in the past?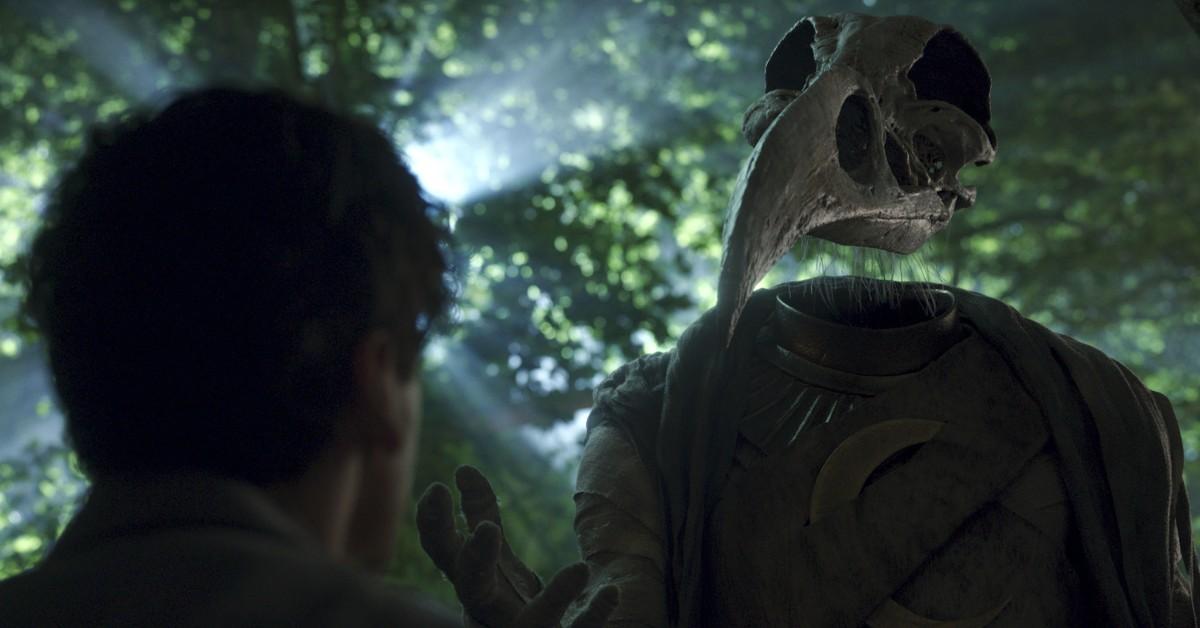 Spoiler alert: The following article contains spoilers for Episode 3 of Moon Knight on Disney Plus.
The mysterious Egyptian moon god Khonshu (F. Murray Abraham/Karim El Hakim) chose Marc Spector (Oscar Isaac) to serve as his human avatar in Moon Knight.
Although Episodes 1 and 2 of Moon Knight make Khonshu out to be a terrifying, all-powerful deity, Episode 3 flips those initial impressions upside down when it turns out that Khonshu is actually powerless against his fellow gods.
Article continues below advertisement
But why did the other Egyptian gods decide to banish Khonshu in the past, and at the end of Moon Knight Episode 3? If there's one thing for sure, it's that Khonshu isn't afraid to break the rules in order to benefit the greater good.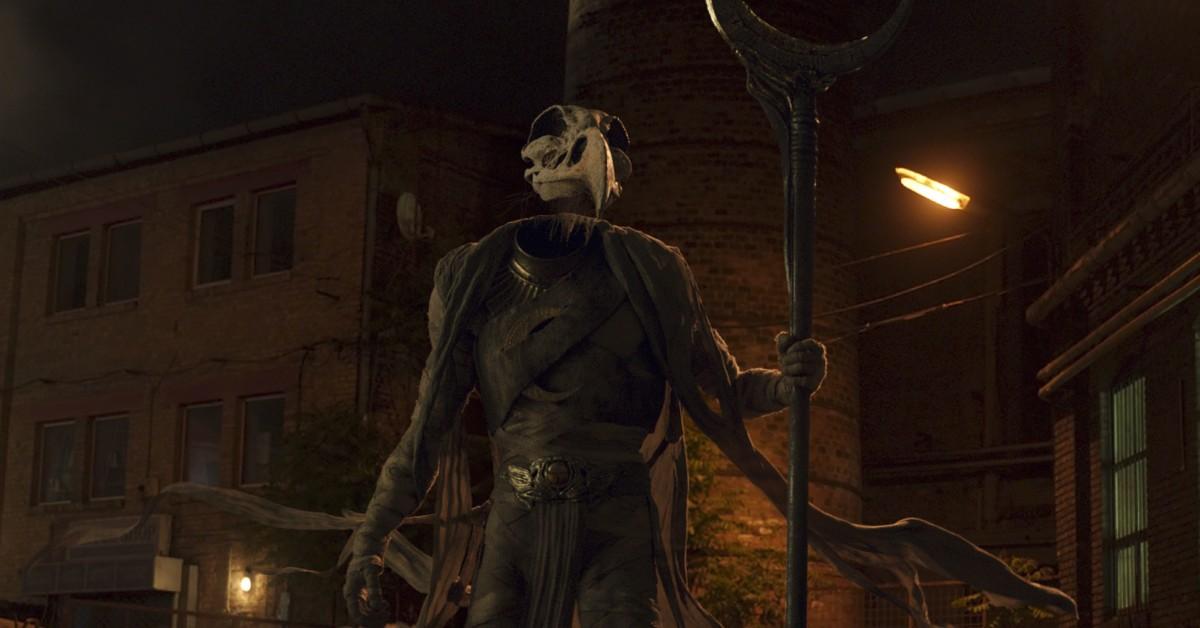 Article continues below advertisement
Khonshu claims that he didn't turn his back on humanity.
Khonshu speaks to the Ennead (basically, a pantheon of Egyptian gods that Steven Grant references in Episode 1) through Marc, pleading for his fellow deities to stop Arthur Harrow (Ethan Hawke) before he releases Ammit from her tomb.
The moon god is reminded that he was once banished in the past for the crime of nearly exposing his fellow gods to humanity. Apparently, the other gods of the Ennead aren't fans of Khonshu's "garishness" and find him too showy.
Khonshu argues that he was actually banished for "not abandoning humanity." "Unlike the rest of you," he adds, for good measure. The members of the Ennead counter his argument saying that it was humanity that had abandoned them. "We decided long ago we did not wish to meddle in the affairs of man," Osiris says, explaining that in order to remain unexposed to the humans, the gods decided to use human avatars to fulfill their Earthly duties.
Article continues below advertisement
The Ennead warns Khonshu that if he pulls any more stunts that could potentially expose the existence of the gods to humanity, they would have no choice but to seal him away in stone.
Being the morally questionable, rebellious moon god that he is, Khonshu does not last until Episode 4 without being banished once again.
Article continues below advertisement
To help Layla El-Faouly (May Calamawy) and Marc/Steven (Oscar Isaac) find the precise location of Ammit's tomb, Khonshu rewinds the stars in the sky back to a night 2,000 years ago. The plan works as Layla is able to triangulate the location of the tomb via a star map from the sarcophagus of Senfu.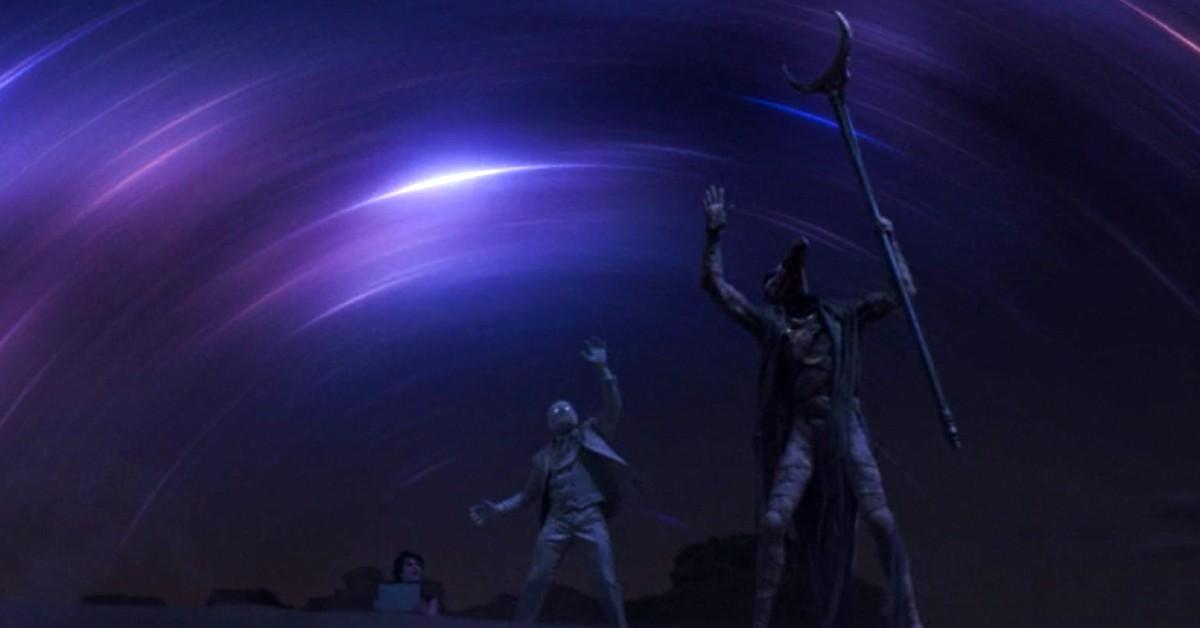 However, Khonshu's act of defiance against the Ennead's explicit wishes gets him sealed in an ushabti (an ancient Egyptian stone figurine), leaving Marc in a conundrum. As Khonshu asks him early on in the episode, what would Marc do without the Moon Knight suit? With Khonshu now imprisoned, Marc is left to fend off Arthur and his followers with his own strength... but no suit.
We'll have to wait and see if Khonshu can be freed once again when the next episode of Moon Knight premieres on Disney Plus on Wednesday.