Here's What the Future May Hold for 'Moon Knight' as Part of the MCU
What does the future hold for 'Moon Knight' as part of the Marvel Cinematic Universe?
Amid several stories about heroes who have a penchant for crossing over, Moon Knight stands alone so far in the Marvel Cinematic Universe. The new Disney Plus series has thus far not touched upon the moonlit hero in relation to any other hero in the film franchise. There's no one asking who got Blipped, no discussions on Thanos, and no passing comments on any established character. But just because Moon Knight is flying solo now doesn't mean that he couldn't meet anyone in the future.
Article continues below advertisement
Moon Knight follows the multiple personalities of Marc Spector (Oscar Issac). Under the influence of an ancient Egyptian god, Marc is forced to carry out the deity's will while trying to keep his dissociative identity disorder in check. Meanwhile, religious zealot Arthur Harrow (Ethan Hawke) attempts to revive another Egyptian god for nefarious purposes, and Marc's wife Layla El-Faouly (May Calamawy) assists Marc on his mission.
Could Moon Knight meet with anyone else? Here's what we think.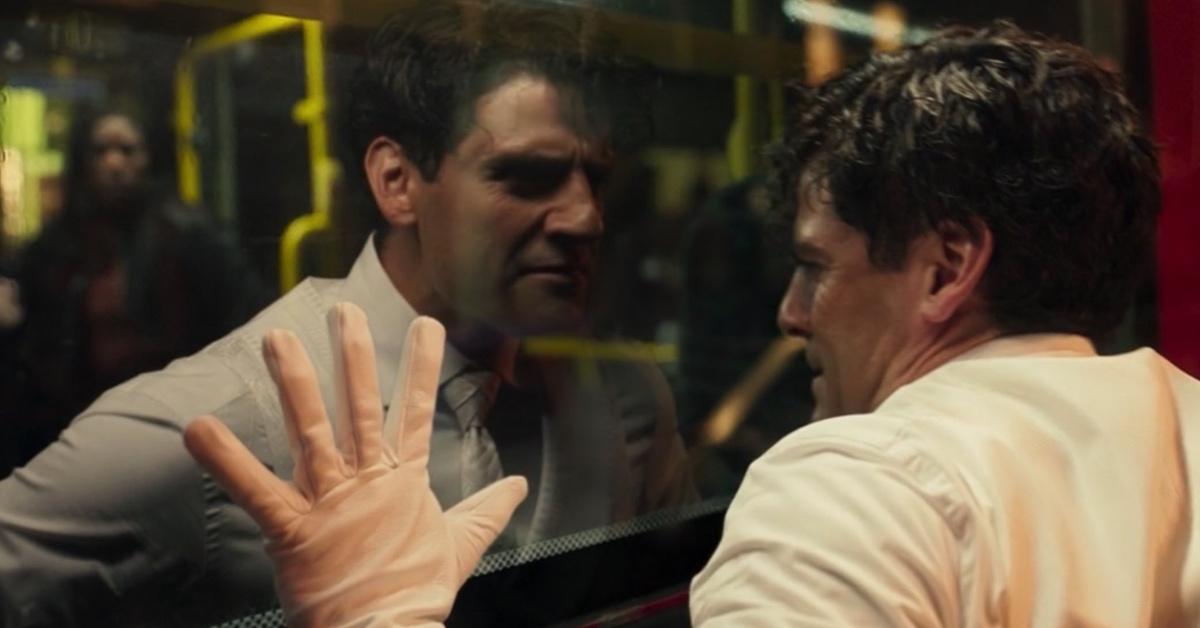 Article continues below advertisement
Moon Knight's future in the MCU is filled with boundless potential.
While previous Marvel series on Disney Plus like Hawkeye and WandaVision have directly dealt with the fallout of previous MCU developments, Moon Knight was conceived as a series to stand on its own. In a press release for the show, executive producer Grant Curtis expressed a desire to bring Marvel Studios back to its roots with a solo origin story like the way it was done with 2008's Iron Man. The crew wanted to give the Fist of Khonshu room to breathe first.
"There's no attachment to the current MCU," Grant stated. "[Moon Knight] is brand-new, and he is going on a brand new adventure. We really think the fans are going to enjoy it."
While it's refreshing to have a Marvel Studios show without a prerequisite of four movies minimum, that doesn't mean we won't see Moon Knight encounter other Marvel heroes later on. Moon Knight has crossed over plenty of times before in the comics, and the stage is being set for him to do so in the MCU.
Article continues below advertisement
In the comics, Moon Knight has previously collaborated with several notable Marvel teams. These include the Avengers and its subsequent off-shoot teams as well as the New York City–based Defenders. With Disney Plus having acquired the streaming rights to several of the grittier Marvel shows that originated on Netflix — including The Defenders — we have every reason to believe that Oscar Issac's Moon Knight meeting Charlie Cox's Daredevil is in the cards.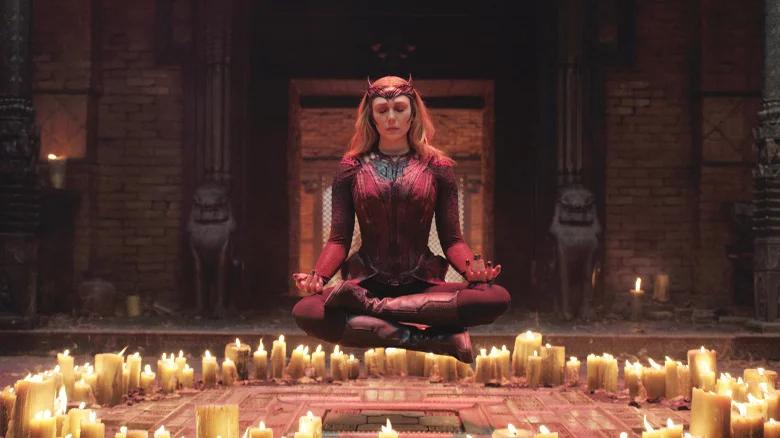 Article continues below advertisement
Will 'Moon Knight' be in Phase 4 movies? Anything is possible with Chaos Magic involved!
While the possibility of Moon Knight relocating to New York City seems pretty plausible, there's still the matter of the larger MCU in the movies. The upcoming Doctor Strange and the Multiverse of Madness is getting ready to bust down the walls between universes. Not to mention that the vengeful Scarlet Witch (Elizabeth Olsen) and her relationship with Chaos Magic is strikingly similar to Marc Spector's deal with Khonshu. It's not impossible for Moon Knight to have an appearance in the film.
As a darker supernatural entity, Moon Knight could also fit in just fine within other upcoming Marvel Studios films like Blade.
No amount of crossing over is out of the question for Marvel Studios anymore, so it's safe to say that Moon Knight's stint in the MCU is only just getting started.
New episodes of Moon Knight stream every Wednesday on Disney Plus.