Khonshu Seems Pretty Evil in 'Moon Knight' — Could He Be the Secret Villain?
As 'Moon Knight' fans know, Marc Spector acts as Khonshu's avatar. Now, Khonshu seems to be more antagonistic — but is Khonshu actually evil?

Spoiler alert: This article contains spoilers for Episode 2 of Moon Knight.
Now that the second episode of Moon Knight is upon us, many of us have questions about the true intentions of the anti-hero … and the Egyptian God he serves. It's now completely clear that Moon Knight is Egyptian God Khonshu's avatar, meaning that Moon Knight is forced to do Khonshu's Earthly bidding. While we are definitely fans of Steven Grant (Oscar Isaac), his Marc Spector alter is a little more aggressive. And Khonshu is even more combative than Marc.
Article continues below advertisement
We know that Steven only wants to do what's best, which is what makes Moon Knight told from his perspective so fascinating — he is still figuring out what's right and wrong, what's good and evil. We at home are facing the same dilemma. Khonshu is clearly not the most peaceful of beings, and Marc seems troubled by his debt to Khonshu, so is Khonshu evil?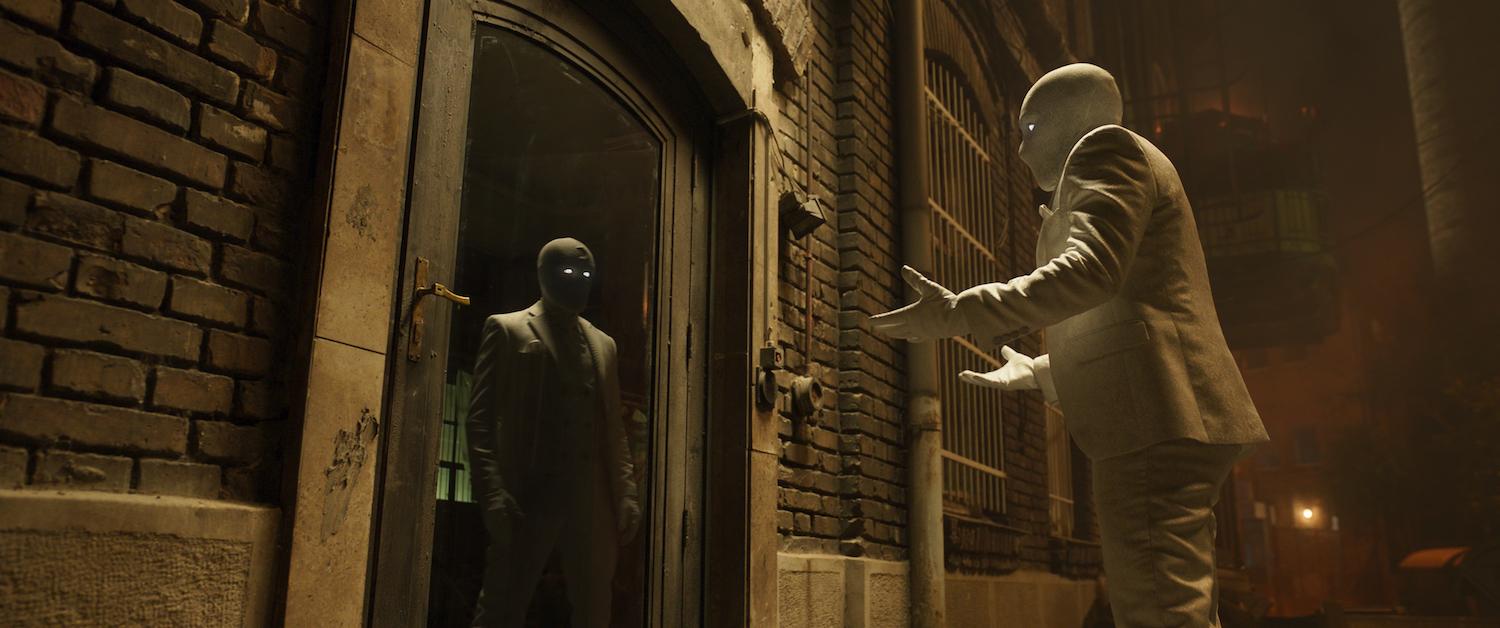 Article continues below advertisement
In the 'Moon Knight' comic books and in mythical lore, Khonshu is not evil.
Khonshu is a nocturnal "God of the Moon," also known as the "God of Vengeance." He punishes evildoers, but is also directly tied to redemption and second chances. Because he lives in an extradimensional realm, in order to operate on the Earthly plane, he picks champions who operate as his "Moon Knights." Over time, Khonshu has chosen pharaohs, pirates, vikings, and even a Patriot Moon Knight. Khonshu's bidding is typically to protect travelers through space and time.
Article continues below advertisement
Throughout the comics, Khonshu has faced a time-traveling Kang the Conqueror multiple times, which could connect Moon Knight to Loki. As we know, Kang is one of the MCU's biggest baddies of all, so Khonshu would therefore be one of the good guys if he's stopping Kang in his tracks. Plus, Khonshu saves and protects Marc Spector numerous times, so we have to assume that Khonshu at least has good intentions.
In the MCU's Phase 4, "good" and "evil" aren't black and white, so Khonshu could have some evil tendencies.
Moon Knight is no Superman. The days of the good versus evil dichotomy are no more. Everyone has a little evil in them, and everyone has a little good, heroes and villains included. We're now in an age, especially in the MCU, when heroes can become villains and vice versa. Take Loki for example — he was the main villain in The Avengers, aiming to take control of Earth, and now he's the hero of Loki, aiming to save the universe from Kang the Conqueror.
Article continues below advertisement
Alternatively, Wanda Maximoff was a villain, but then became a hero when she joined the Avengers, and then once again was on the wrong side of history when she took over the minds and lives of the people in Westview in WandaVision. So it wouldn't be completely out of character for a Marvel character, especially one in a television series, to have elements of good and evil within them. All we know for certain is that Moon Knight has "chaos" within him.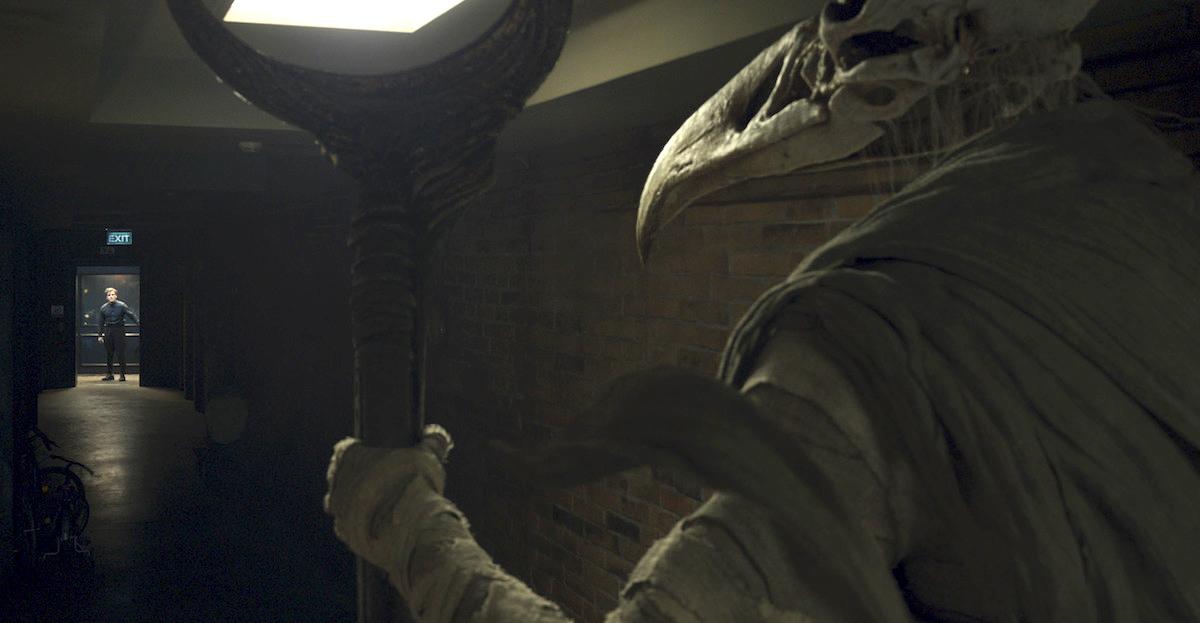 Article continues below advertisement
It's very clear that Steven Grant is doing everything he can to be a good person, but how is Khonshu affecting that? In the comic books, Khonshu drives Marc to kill on multiple occasions, which would make him a bit more evil than other traditional heroes.
Plus, Khonshu is essentially forcing Marc to act on his behalf. In the comic books, Khonshu drives Marc so mad that Khonshu eventually takes over Marc's body while Marc and his alters fight it out amongst themselves, locked up inside of Marc's brain.
So, is Khonshu evil? Not completely. Is he a villain? He could be a villain to Marc/Steven, but a hero to the world. It's all a gray area, just as Arthur Harrow's intention to rid the world of evil makes his villainy just as complicated as Moon Knight's heroism.
New episodes of Moon Knight drop every Wednesday on Disney Plus.