Moon Knight Has a History of Collaborating With Earth's Mightiest Heroes in the Comics
Of the enormous pantheon of Marvel heroes, Moon Knight is certainly one of the darkest. His chosen profession is made all the more difficult by his struggles with dissociative identity disorder, which are exacerbated by an Egyptian deity residing within his psyche.
Article continues below advertisement
Nevertheless, he strives to keep everything under control as he fights to maintain peace. Throughout his heroic escapades, has Moon Knight ever been an Avenger?
Article continues below advertisement
Is Moon Knight an Avenger? The hero is affiliated with plenty of Marvel teams.
Moon Knight's true identity is Marc Spector (along with his alternate personalities). In the comics, Marc is a former CIA operative who eventually became a mercenary. After being abandoned in an Egyptian desert and left for dead, he literally dies and comes back to life as a vessel for the Egyptian moon god Khonshu. Imbued with Khonshu's essence, Marc becomes Moon Knight and literally moonlights as a crimefighter back in the U.S. And he's gotten plenty of help in the past.
Much like their counterparts in the Marvel Cinematic Universe, Marvel heroes in the comic books are known to cross over with each other. Between specially-formed task squads, impromptu team-ups of Marvel favorites against a universal threat, and even hopping across dimensions to meet each other, chances are that your favorite Marvel hero has made contact with one of your other favorite Marvel heroes in the past. Of course, that's no different when it comes to Moon Knight.
Article continues below advertisement
According to Marvel Database, Moon Knight crosses paths with the Avengers in the comics, both as an official member and even as an opponent. While unwillingly under Khonshu's influence, Moon Knight accepts membership into the Avengers and briefly operates alongside them.
But the team's code against killing causes the violent and brutal superhero to leave their ranks. Though the compromised Moon Knight and the Avengers remained at odds, Marc eventually rejects Khonshu and regains his agency.
Article continues below advertisement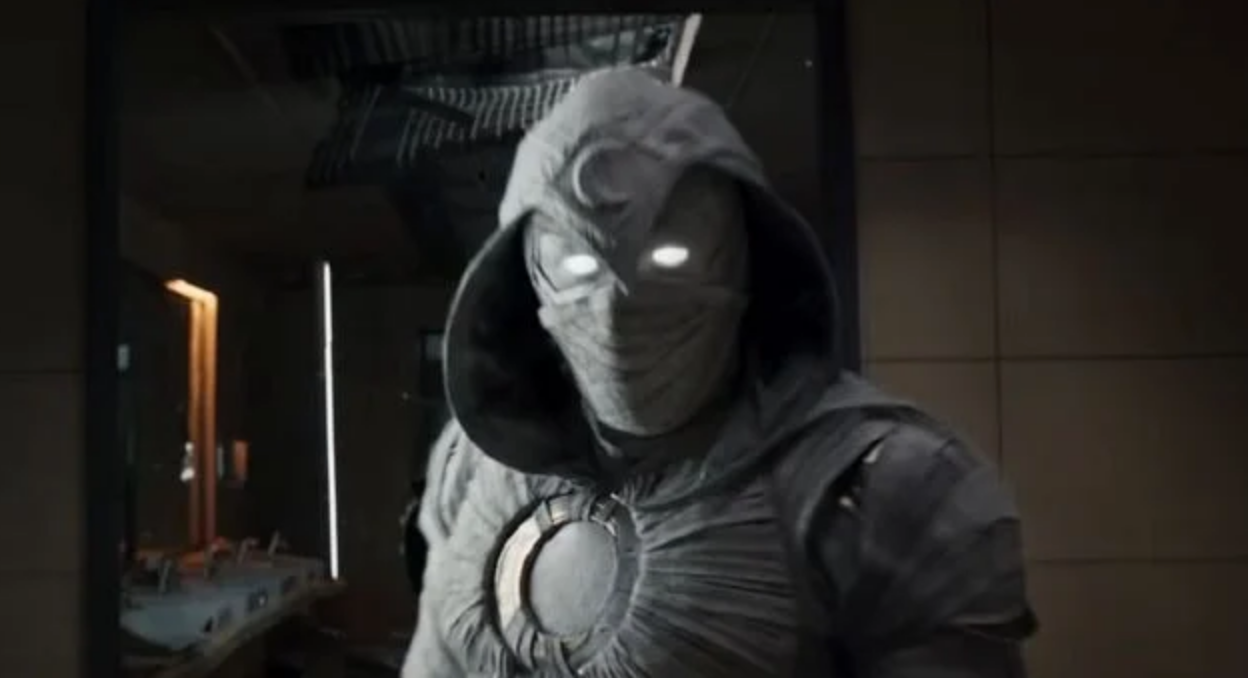 Moon Knight also works as a member of the Secret Avengers, a black-ops sect of the Avengers run by Captain America himself. Moon Knight is also briefly a member of the West Coast Avengers, fighting alongside heroes like the Human Torch and Spider-Woman. Outside of the larger universe team-ups, he's also been affiliated with the Defenders, Spider-Man, and even Wolverine of the X-Men.
Article continues below advertisement
Could Moon Knight cross over with anyone in the MCU?
Moon Knight makes his debut in the Marvel Cinematic Universe in the eponymous Disney Plus original series. He is portrayed by Oscar Issac and will reportedly be as brutal and violent as he is in the comics.
The potential for crossover within Moon Knight's world is all too palpable. With the Marvel Netflix shows recently arriving on Disney Plus, there's a decent chance we could see Marc Spector fight alongside Jessica Jones (Krysten Ritter) and Luke Cage (Mike Colter).
Moon Knight will premiere on Disney Plus on March 30.