If Ammit Has "Good" Intentions, Is She Still an "Evil" Villain?
The ideals of good and evil are very complicated in 'Moon Knight.' So, is Egyptian goddess Ammit evil in 'Moon Knight'? What does she want?
After two episodes of Moon Knight, we're finally learning more about its various complex characters and where they stand on the spectrum of good and evil. Traditionally, in the MCU, it's very clear which characters are "good" and which are "evil," even when some of those characters flip-flop, like Loki. But Moon Knight exists in a much grayer moral space.
Article continues below advertisement
In Moon Knight, our "hero" uses violence to carry out the demands of a mysterious Egyptian god. And our "villain" uses violence to carry out slightly different demands of a different mysterious Egyptian goddess named Ammit. So, where does Ammit stand — is she truly evil? And what does she want?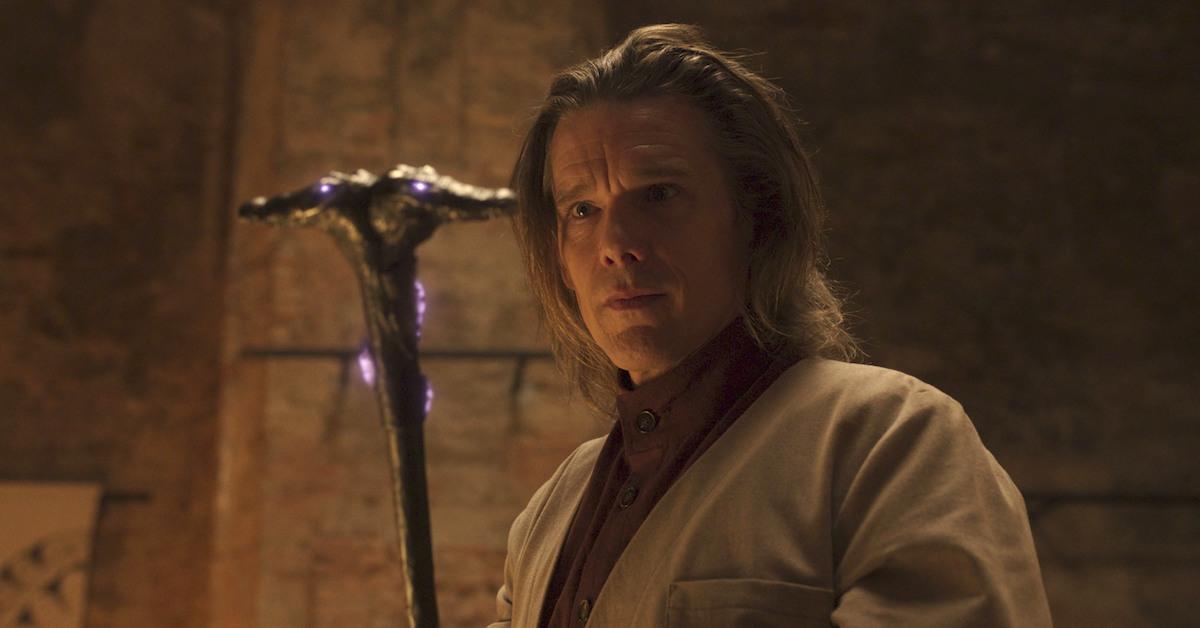 Article continues below advertisement
Ammit wants to rid the world of evil to create a "heaven on earth."
As far as we know in Moon Knight, Ammit's goal — and therefore Arthur Harrow's (Ethan Hawke) — is to rid the world of evil. By that logic, she can't be evil, right? In Moon Knight, Ammit is an Egyptian goddess who can see the past, present, and future. She judges people and devours the souls of those who have the potential to commit evil acts. But Steven Grant (Oscar Isaac) questions this. Would Ammit kill a baby?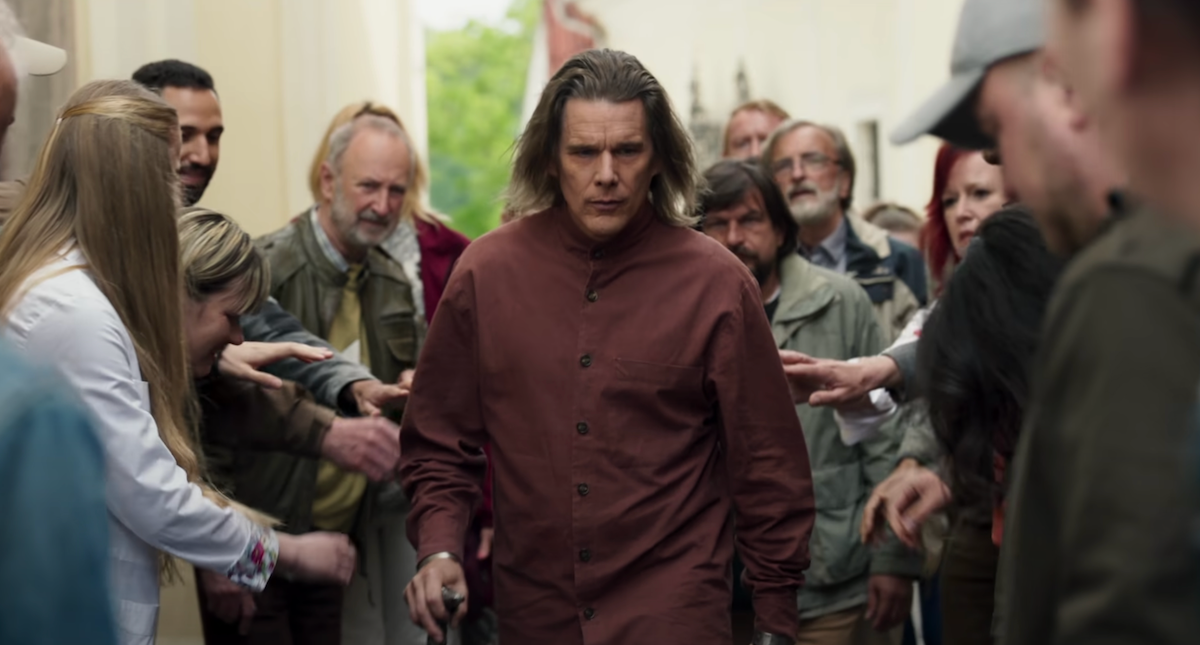 Article continues below advertisement
It begs the age-old Hitler question: If you had a time machine, would you go back in time to kill baby Hitler? As far as Ammit is concerned, she wants to rid the world of all future Hitlers before they can grow up to be genocidal dictators. And to do this, she taps Arthur, who believes in his mission to serve Ammit. However, in Egyptian lore, Ammit is much less biased. She has no control over judgment, and is more of a beast who serves a different goddess, Anubis.
In the Marvel comics, Ammit serves Ma'at. Both Ma'at and Anubis have similar purposes: to judge humanity on the scales of good and evil. Ammit only devours those who, according to the scales, have evil within them. But in the MCU's Moon Knight, Ammit appears to be much more powerful. She truly wants to devour all of the evil souls, and not just because she's hungry. Does that make her evil?
Article continues below advertisement
Whether Ammit is evil or not could be decided with the trolley problem.
Fans of The Good Place, and of philosophy in general, might be familiar with the trolley problem. Similar to the baby Hitler conundrum, the trolley problem gives its participants a dilemma: you are driving a trolley and there are two tracks.
The one you're heading towards has six people in the way of the trolley, but if you veer to the other track, there's only one person. Initially, people tend to say that they'd change the direction of the track, even though this causes them to actively kill someone rather than passively killing six people.
Article continues below advertisement
But the challenge is when the random people are replaced with alternates — let's say the one person is definitely not evil and the six people are children who could grow up to be evil. Then, what do you do? Ammit would choose the six people. Now, the question is: Does that make Ammit evil? Well, good and evil are a spectrum, but we would say that this does veer Ammit towards villainy.
For one, any sort of intentional murder isn't inherently good. But the other question is about how Ammit judges these souls. Would Ammit devour anyone's soul who is remotely tarnished? If someone eats meat, does that make them evil in the eyes of Ammit? Possibly, but that doesn't mean they deserve to die. Ammit's perspective is what causes genocides. For Marvel fans, it's reminiscent of Thanos's desire to wipe out half of the population to make the world's resources more abundant.
Article continues below advertisement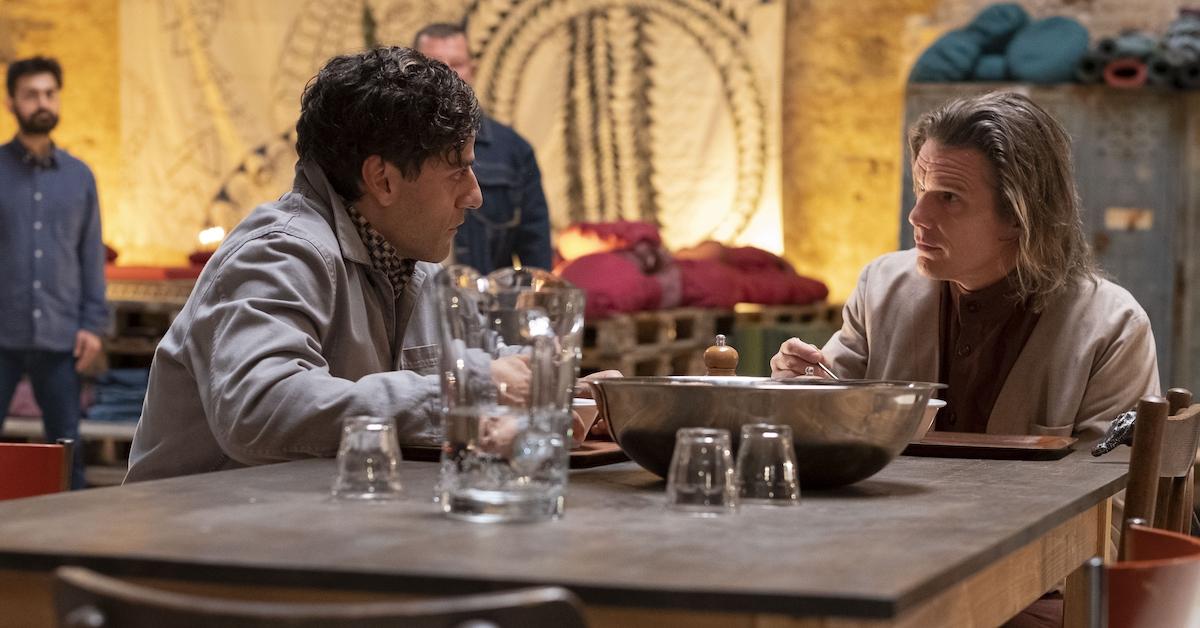 Even if their intentions aren't necessarily the most evil, their means of going about it (taking innocent lives) prove that their actions are more evil than not. And the fact that Ammit was excommunicated from the other Egyptian gods is proof that even her peers think her methods are evil.
New episodes of Moon Knight drop every Wednesday on Disney Plus.