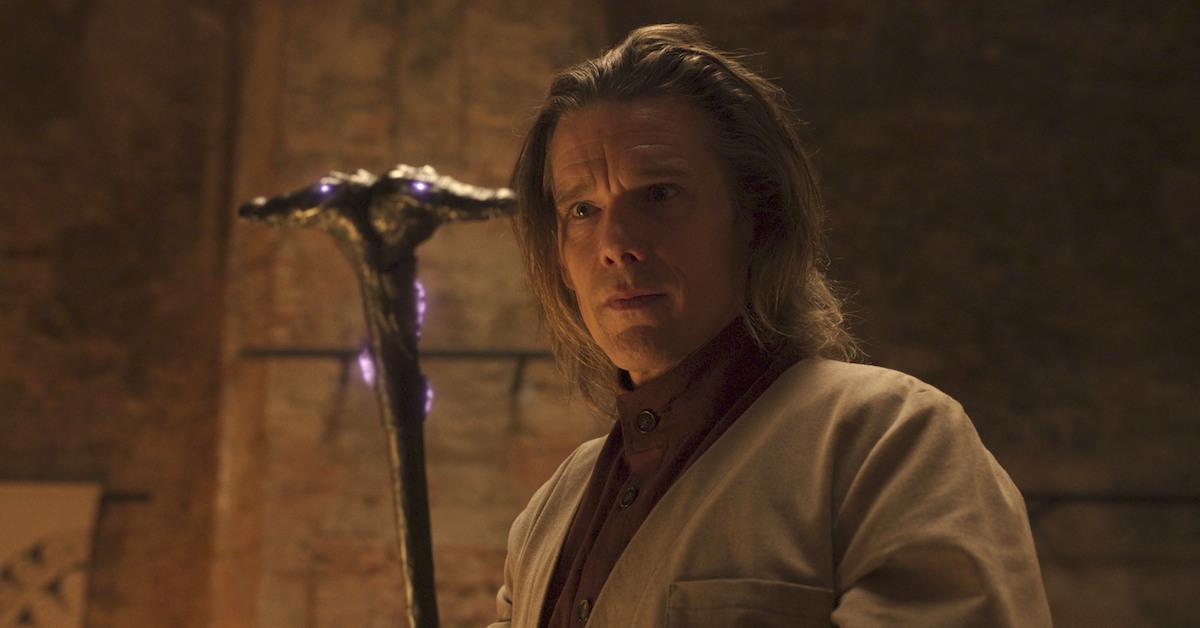 The First Scene of 'Moon Knight' Reveals More Than We Thought About Arthur Harrow (SPOILERS)
Spoiler alert: This article contains spoilers for Moon Knight Episode 1.
The first episode of Moon Knight opens with an unforgettable scene. A man's hands smash a glass inside of a napkin to the tune of Bob Dylan's "Every Grain of Sand." We can't look away as the man then proceeds to funnel the shards of broken glass into his shoes, and then willingly step into those shoes. As he walks away and we watch the rest of the episode, we learn that that man is Arthur Harrow.
Article continues below advertisement
Throughout the first episode of Moon Knight, Marvel's newest Disney Plus series, Arthur Harrow is both mystifying and terrifying. We can't help but want to know more about him — how did he gain the power to decide and act upon someone's virtue? What is his relationship with the goddess Ammit? And why does he put glass in his shoes?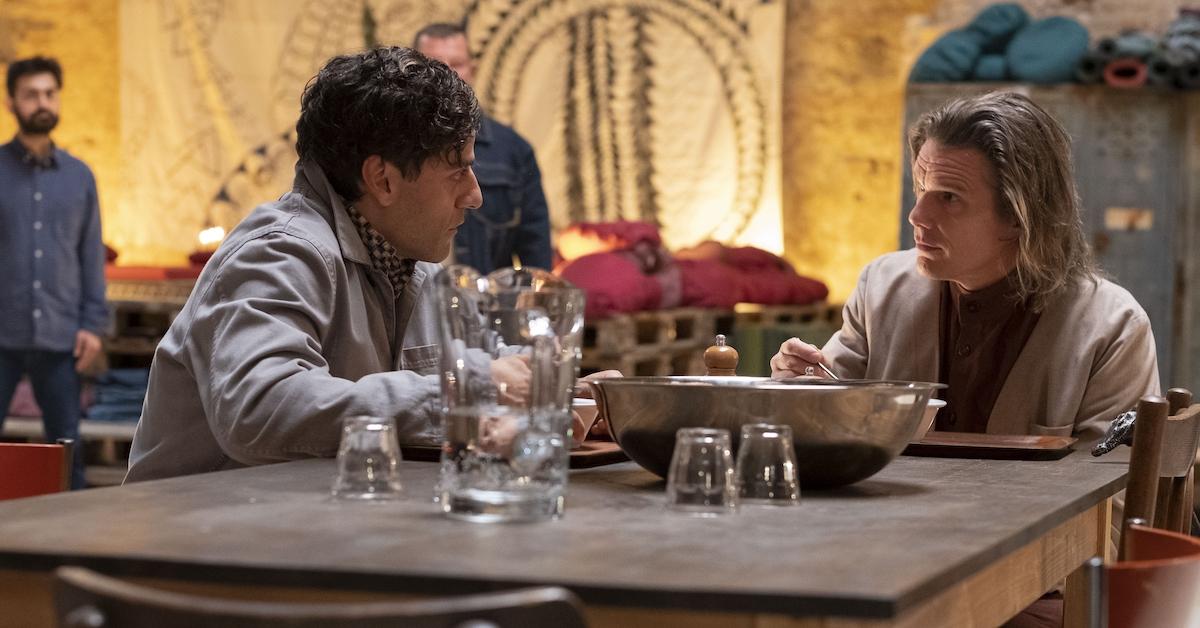 Article continues below advertisement
When Arthur puts broken glass in his shoes, it could be a demonstration of devotion to Ammit.
As we learn throughout the episode, Arthur is a disciple of the Egyptian goddess, Ammit. Through his connection to her, he's able to discern whether someone is of good or evil virtue, and then Ammit devours their heart if they are of evil virtue. With this power, Arthur builds up a cult following; the actor behind Arthur, Ethan Hawke, compares his following to David Koresh and the Branch Davidians. (For reference, David Koresh's "leadership" led to the infamous 1993 Waco raid and siege).
Many religions and cults often ask followers to harm themselves as a show of devotion to the deity. In Christianity and Judaism, this is called self-flagellation, which is "the disciplinary and devotional practice of flogging oneself with whips or other instruments that inflict pain."
Article continues below advertisement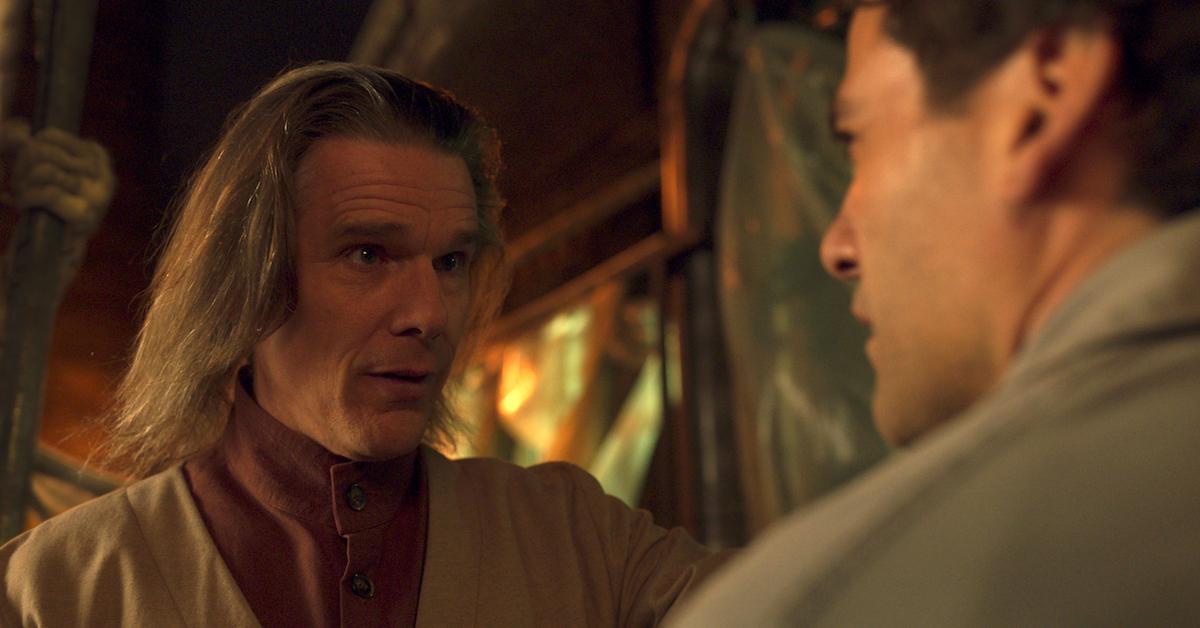 It's often used as a way for the flagellant to share in the sufferings of other disciples or to remind them of their devotion to God. This was also practiced by several Greco-Roman and Egyptian cults, most significantly the cult of Isis in Egypt. So it's possible that Arthur's self-harm is a show of devotion to Ammit.
Article continues below advertisement
It's more likely that Arthur Harrow puts broken glass in his shoes as some sort of punishment.
Although it's clear that Arthur is a villain, the MCU is doing something really unique with his character by making him more morally ambiguous (at least at first). Arthur explains to Steven that the goddess Ammit, the Egyptian deity he's a disciple of, is able to discern and devour those who are not pure of heart. This technically means that she could have taken Hitler from the world before he committed the awful atrocities of the Holocaust. So is Arthur really a bad guy?
Throughout history, many devoted people have used self-harm as a way to punish themselves in the face of their deities. Self-flagellation has been seen as having different functions: driving out evil spirits, purification, healing, sadism, and more. However, in the early Christian church, it was supposedly used as a way to punish disobedient clergy and laity. In fiction, acts of self-harm from devoted characters are typically shown as a form of self-punishment.
Article continues below advertisement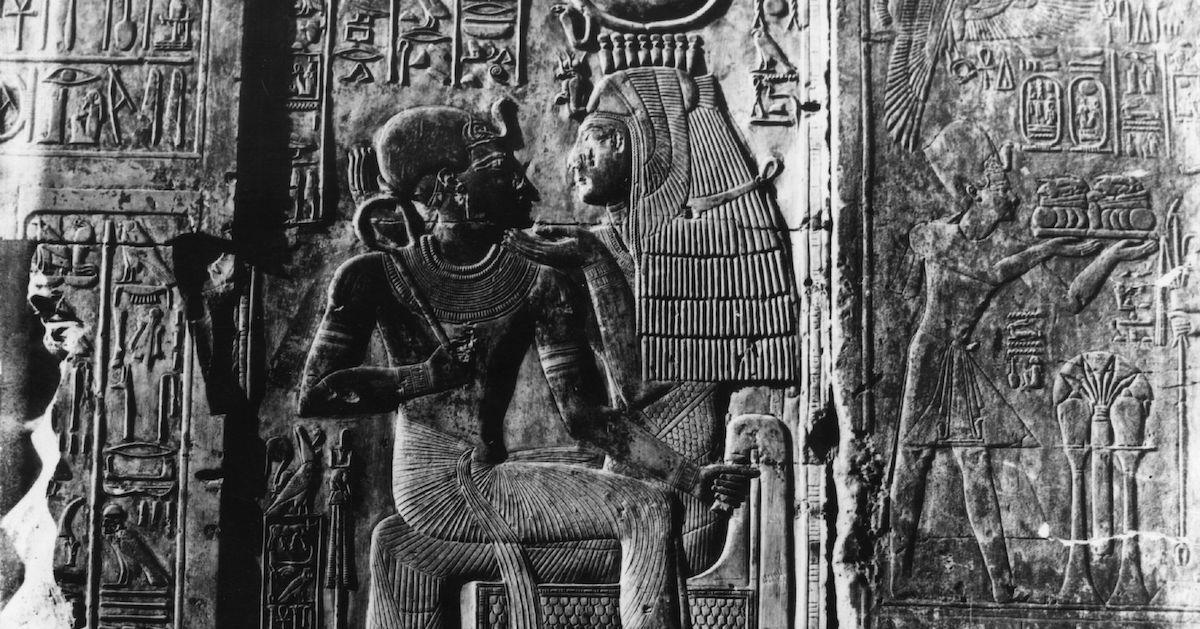 So what did Arthur Harrow do? What is so evil in his past (or his future) that he has a ritual of willingly stepping on broken glass? Is his agreement with Ammit tied to the potentially evil virtue that he atones for through this unique form of self-flagellation? Understanding why Arthur puts glass in his shoes only leads to more questions, but luckily, Moon Knight should answer all of them.
New episodes of Moon Knight drop every Wednesday on Disney Plus.